Maifield, Rinderknecht, and Wick Win at 2020 Reedy Race of Champs!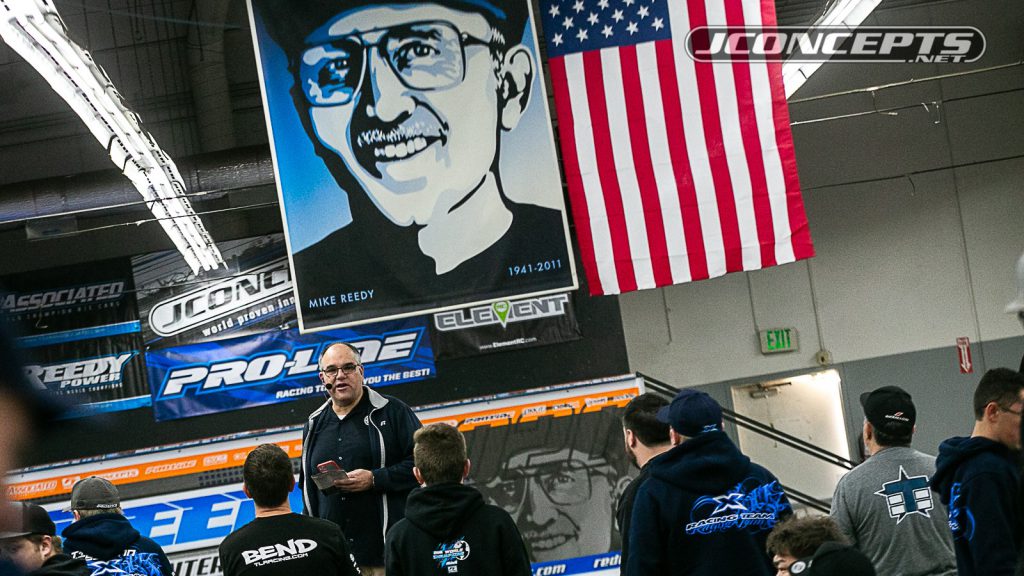 Every year, the race season starts off with the CRCRC Winter Midwest Championships, but the race of the year (for most) is the International Off-Road Reedy Race of Champions. This race holds a special place for almost every RC racer out there as Mike Reedy was one of the biggest influences on RC racing and has helped shape it into what it is today. For Mike's birthday, he wanted a special, kick-ass race and the legendary Reedy Race is it. This is a race he would have loved as it assembles the best racers from around the world to compete against each other in an all-out war on the track.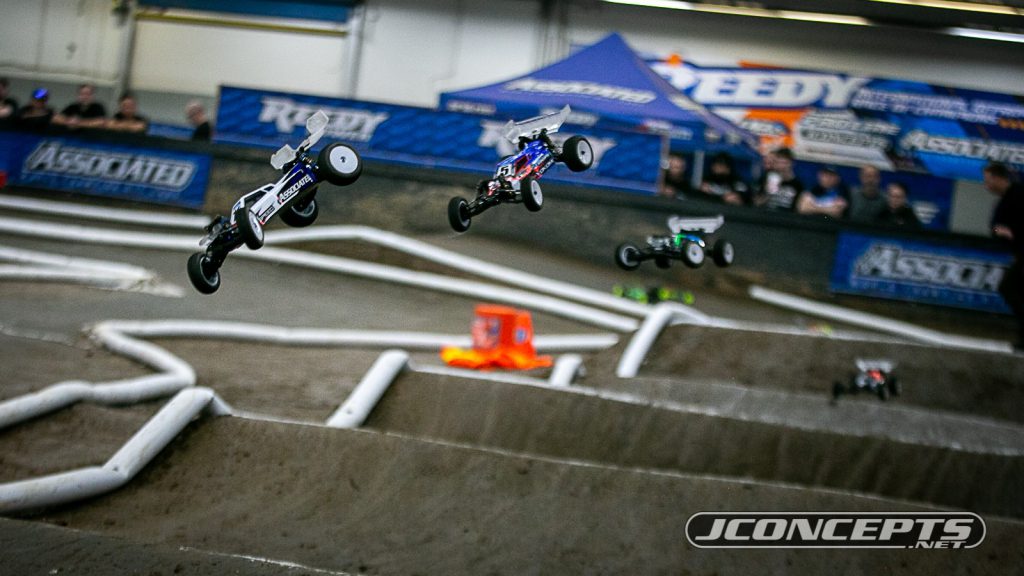 One of the best things about the Reedy Race is the extremely high level of competition as there's no other event that rivals the amount of talent at the  Reedy Race besides a Worlds event that's held every 2 years. Well known to be one of the hardest races to win, the Reedy race mixes the top international drivers from around the world to compete in a special format known as the Reedy format. With 3 heats of 8 invited drivers stacked in random order makes for a testy situation in every round of the 2wd and 4wd's Invitational classes. With 6 rounds per class and only 1 drop in each, every run and every point matters when it's all said and done.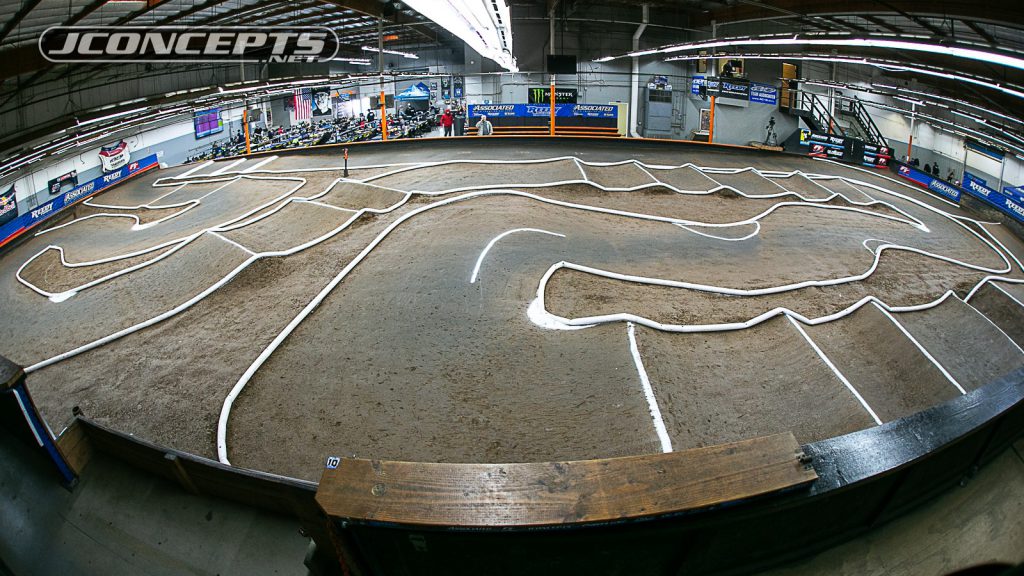 This year's layout was quite the challenge as the 5 pack made life difficult, especially when racing through it with other cars around you. If they messed up, you messed up. If they made it through and you didn't, you were left in the dust losing valuable time and very hard to make up. The grip came up nicely and made for a fun track surface that allowed ghost pins by the end and no one does it better than OCRC Raceway in Huntington Beach, CA.
Juniors 15U – 2wd Open
Having a tough weekend with some bad luck during his mains, AE/JConcepts' Austin Wick, finally caught a break and had a clean run without others affecting his outcome. Austin and TLR/JConcepts' Kaden Fuller both displayed some amazing driving talent and respect for each other during the extended 10 minute Junior Final. Austin moved into the lead halfway through the race and was able to hold off Kaden for nearly 5 minutes to take a well-deserved win. Kaden is always impressive and continues to improve at every race he attends and this weekend, he finished 2nd overall in the Junior final. AE's Antonio Counsil battled it out with Davey Batta for 3rd place and just edged out Batta by .8 seconds for the final spot on the podium.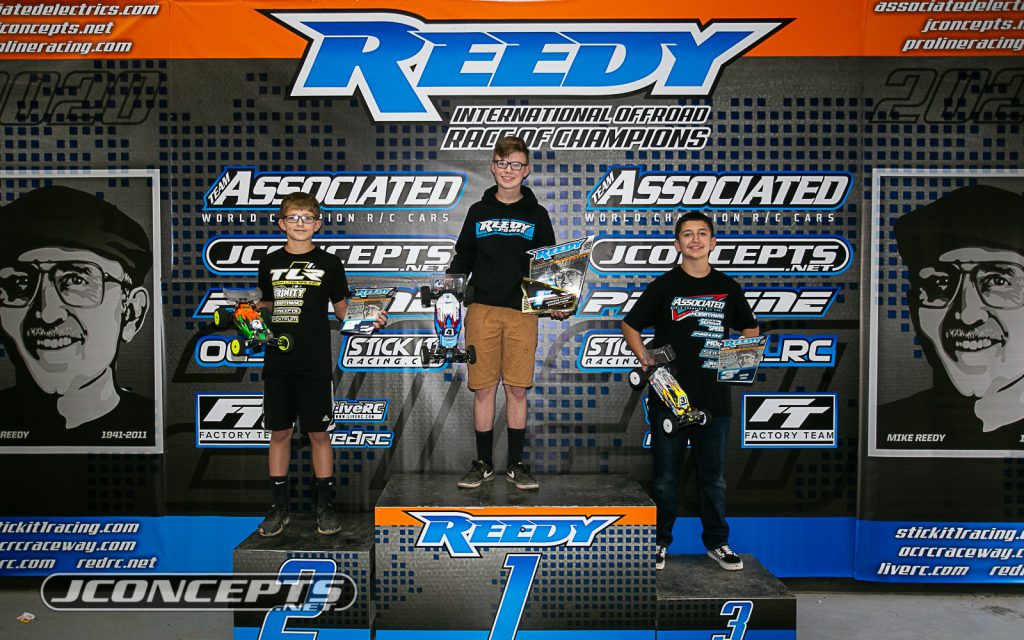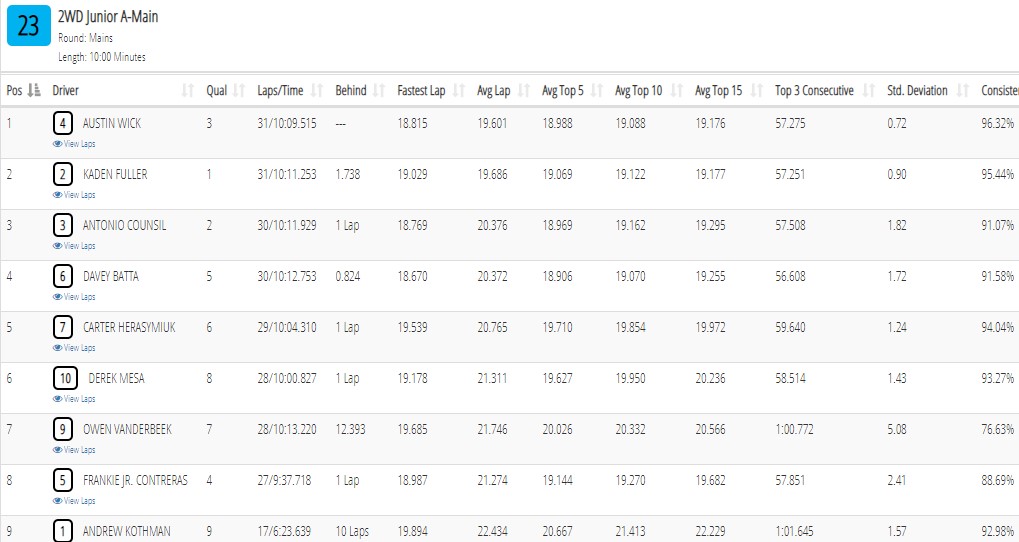 2wd Open
It was a dominant showing by AE/FTR's Aydin Horne in the 2wd Open division as Aydin earned the overall TQ spot and was on fire throughout the weekend. With TLR/JConcepts' Mason Fuller grabbing the surprise win in A1, Aydin netted himself a solid score in A1 by finishing 2nd. While in A2, Aydin turned up the heat and finished the weekend out with an impressive win to claim the overall 2wd Open title. Not a full-time racer like many in attendance, AE/FTR's Austin Horne also displayed his amazing skillset as he captured 2nd in A2 to lock up 2nd overall on the podium. TLR/JConcepts' Tom Rinderknecht peaked at the right time and with 2 solid scores in A1 and A2 by finishing 3rd in both. Tom took home the 3rd place trophy to complete a savvy weekend for the rising youngster.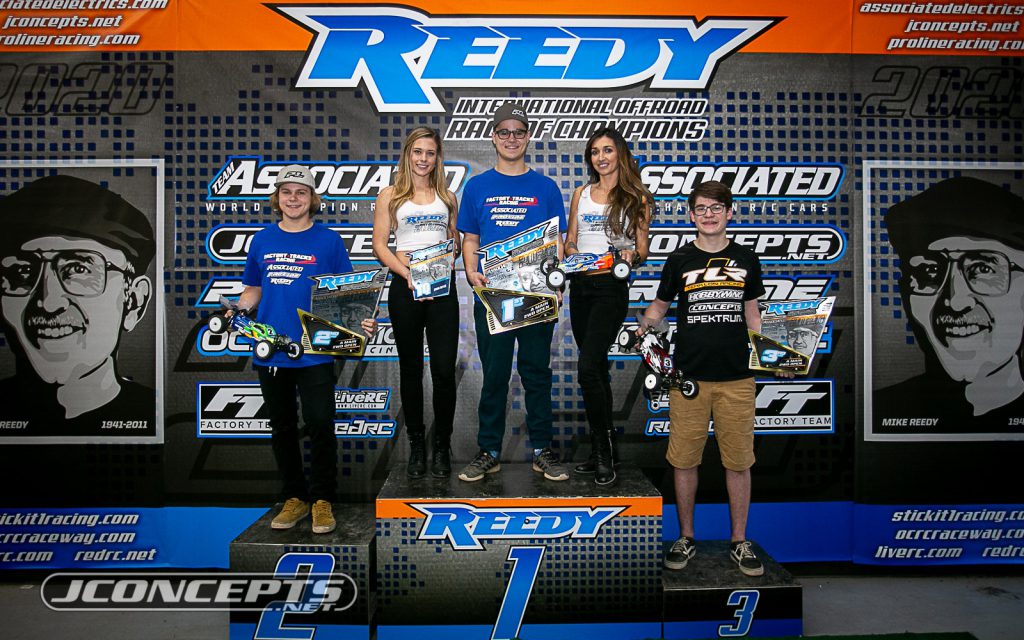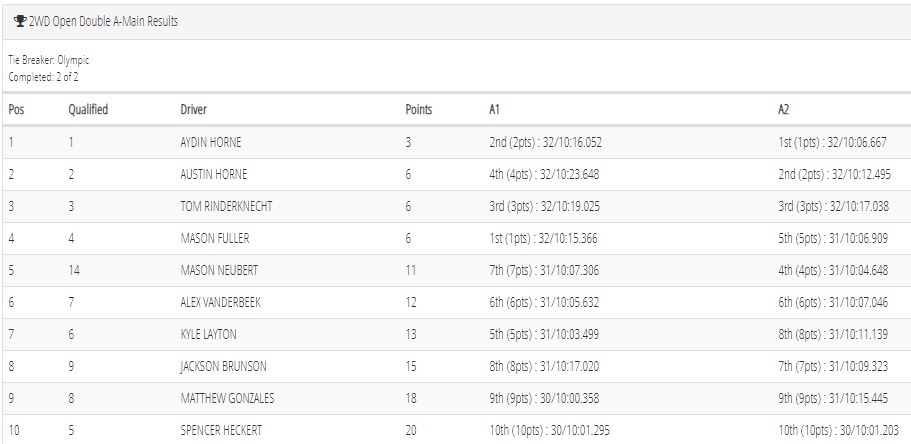 4wd Open
It was a gutsy performance by TLR/JConcepts' Tom Rinderknecht in the 4wd Open class as the Iowa native put his head down and delivered the best performance of his young career to win A1 from the 3rd spot on the grid. With 1 win under his belt, Tom just needed another solid score in A2 to wrap up the overall and was able to finish 2nd with some great driving. Congrats to Tom on his terrific win! AE/FTR's Aydin Horne recovered after an early mistake in A1 that saw Aydin finish 4th. With fire in his eyes, Aydin's will to win got it done in A2, as he took a convincing A2 victory to finish 2nd overall. Perhaps most impressive was TLR's Aaron Kothman, who bumped into the A-main and started 9th on the grid. With his grit and determination, Aaron flew passed his competition and finished 2nd in A1 and 4th in A2 to wrap up 3rd overall.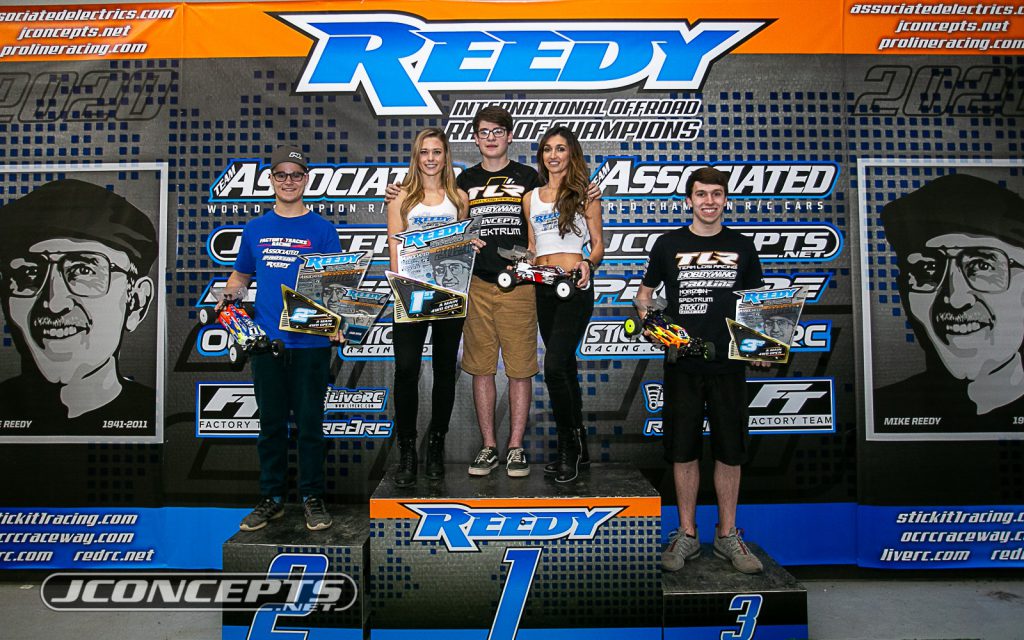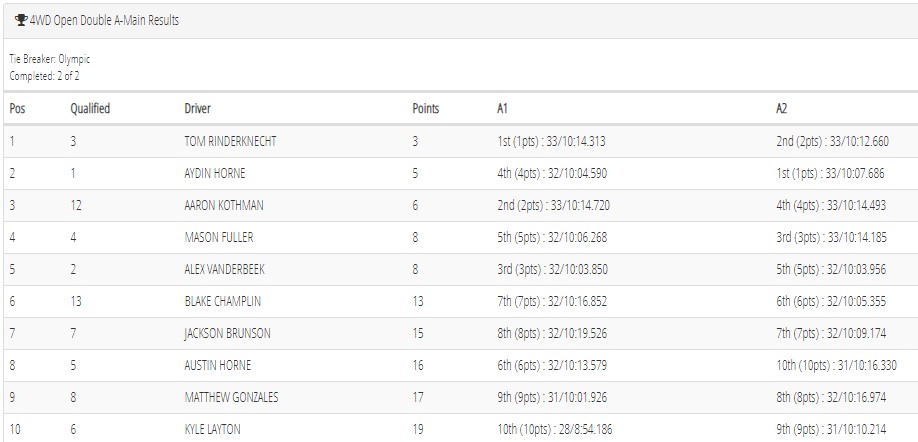 Invitational
With 6 rounds total in each 2wd and 4wd using only 1 drop per class always makes winning the Reedy Race tremendously difficult. Having won the Reedy once before, Yokomo/JConcepts' Ryan Maifield was poised to make a return to the Reedy winner's circle and with fast and very consistent runs, looked on track after completing the 4wd portion with a significant lead. When the program switched to 2wd, Maifield turned up the heat be delivering 2 heat wins and a total of 9 points in 2wd, saw the JConcepts ace leave his mark and wrapped up the overall in impressive fashion after his final 2wd run. Making a late charge in 2wd, AE/JConcepts' Spencer Rivkin matched Maifield's 2wd points total but fell short of the overall by 4 points and ended the event with 19 total points to lock up 2nd. Not a surprise to many, Sworkz's Ryan Cavalieri battled it out all weekend and was determined to make the podium. Falling short of 2nd by just 1 point, Cavalieri looked like Cavalieri of old and raced his way to 3rd.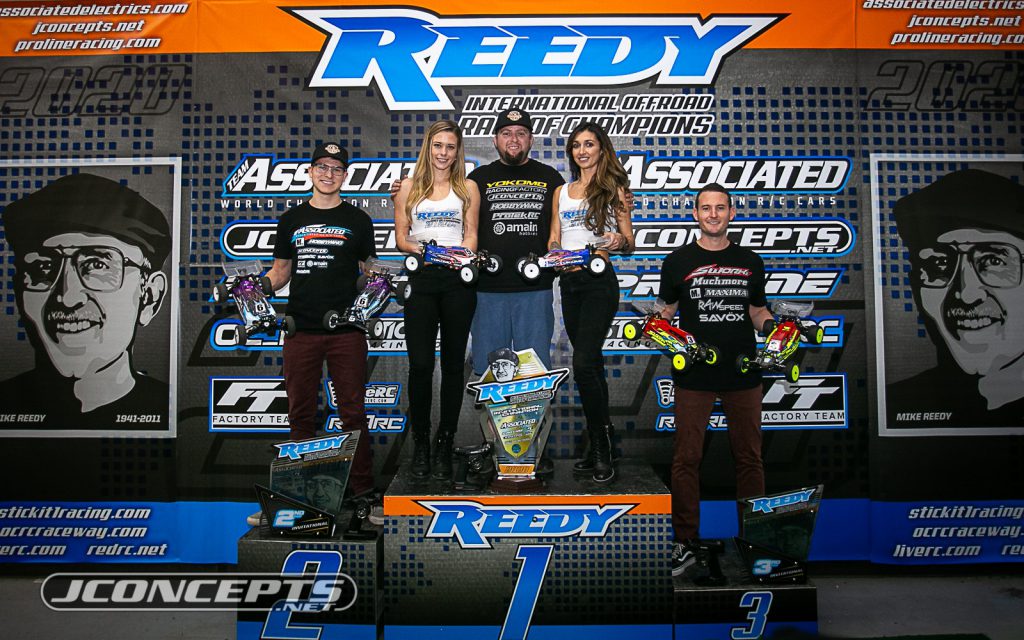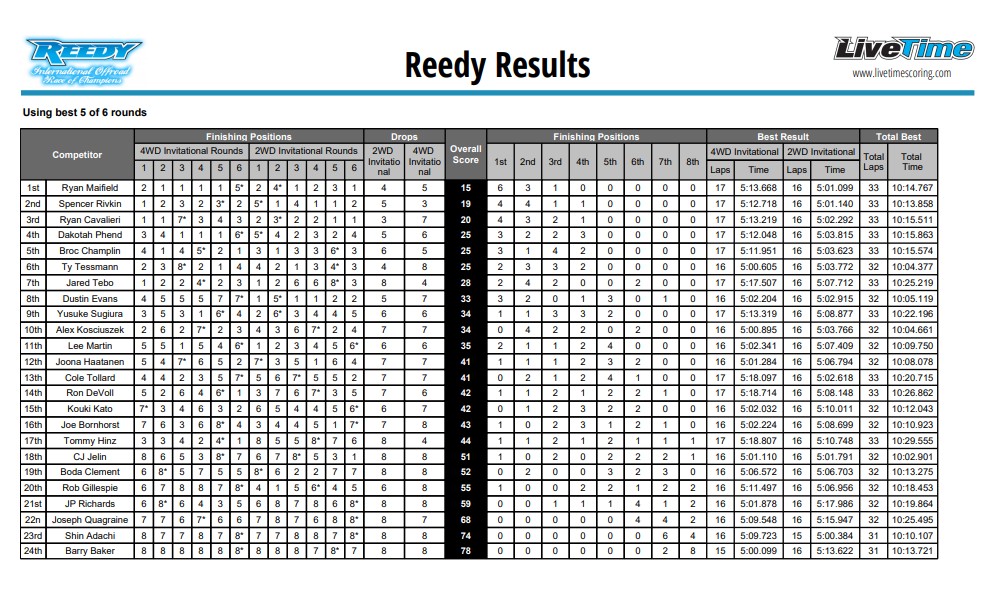 Here are some of the videos from the weekend.
2wd Open A1
A1 of 2wd Open!!! Wow!

Posted by JConcepts Inc on Sunday, January 26, 2020
2wd Open A2
A2 of 2wd Open! It's done! #gojconcepts

Posted by JConcepts Inc on Sunday, January 26, 2020
4wd Open A1
A1 of 4wd Open!!! What a race!

Posted by JConcepts Inc on Sunday, January 26, 2020
4wd Open A2
Amazing!!!! A2 of 4wd Open! #gojconcepts

Posted by JConcepts Inc on Sunday, January 26, 2020