JConcepts Winter INS10 Success!!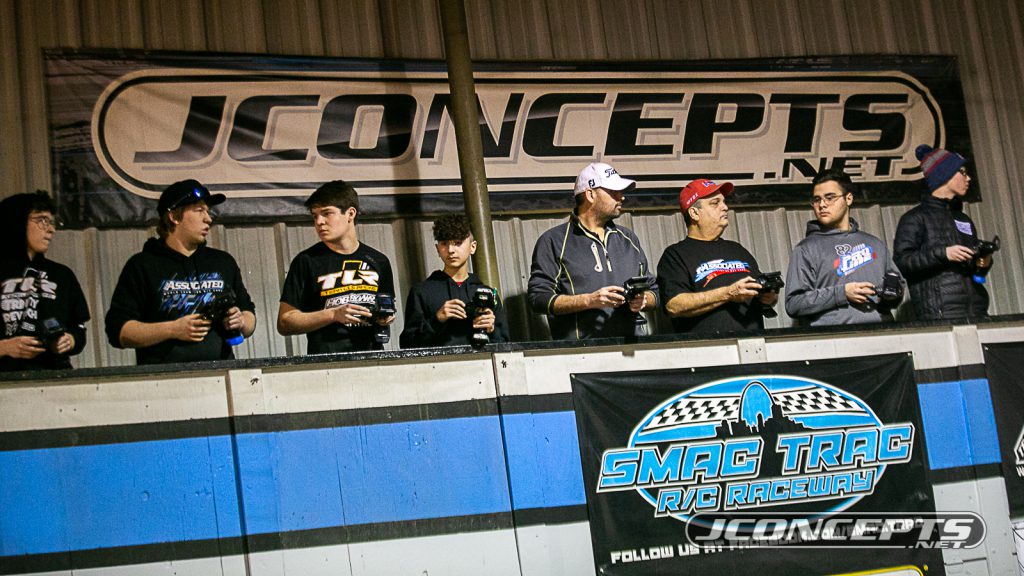 10 plus years together and it keeps getting better year after year. It's been a wonderful journey with SmacTrac, which is now known as Velocity Raceway, as it is one of the original tracks that help kickstart the JConcepts Indoor National Series. Each year, the formula gets tweaked as the industry and racers change over time. Last year, it was the addition of the 21.5 Independent Stock class and for 2020, we added the 2wd Open class, which is designed to feature non-100% factory supported drivers. You may have sponsors, but you cannot have a monthly, quarterly, or annual budget and you cannot have your travel paid for. Also new for 2020 is the Tuff Trucks class, which is basically a stock Traxxas Stampede and dedicated for new drivers and a perfect additional class for the 21.5 Independent Stock 2wd drivers to participate in and get more track time.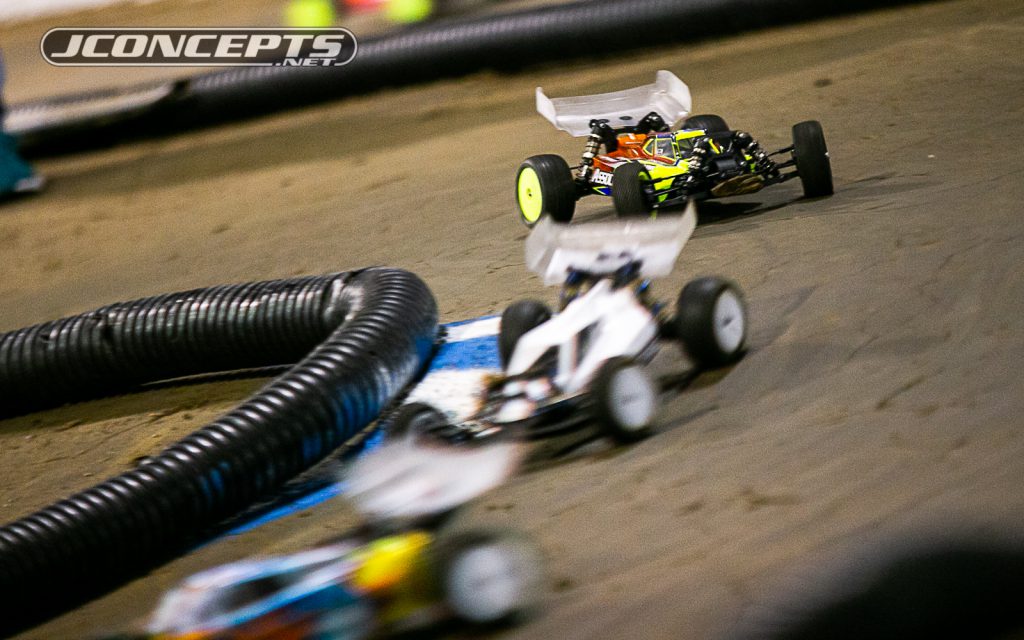 Still, after 10 years, the JConcepts Winter INS kicks off the Indoor National Series in St. Charles, Missouri. This race is something special as it features a list of talented drivers and is always packed with entries nearing 350. This year, the prepaid system worked well as it sold out at exactly 350 entries, making for an exciting atmosphere and even better racing.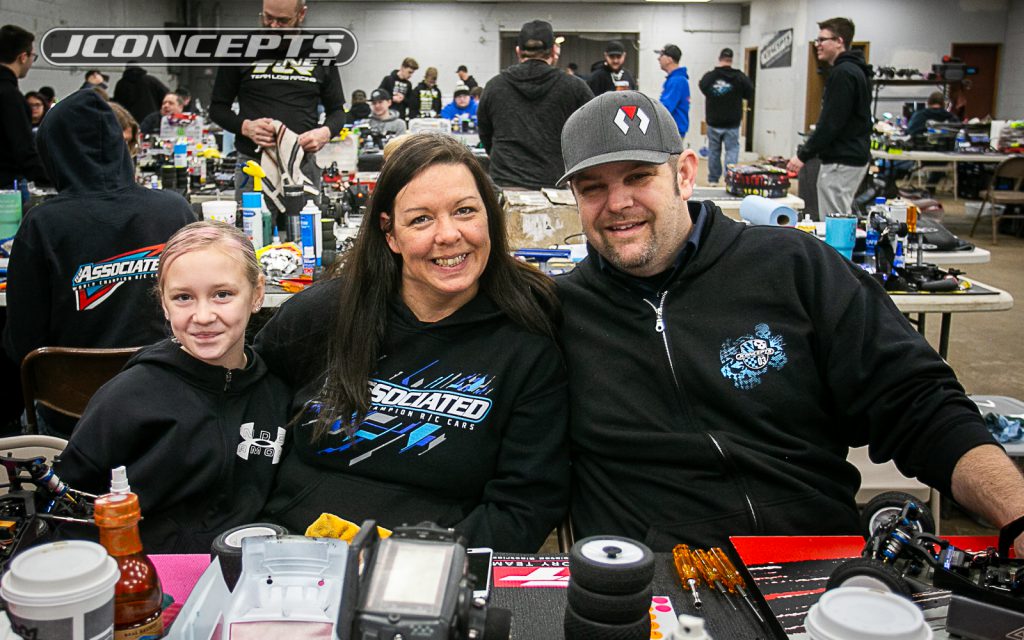 One of the best things about the JConcepts INS series is the amazing family and friendly oriented atmosphere. The JConcepts INS events aren't just your boring race as there are so many events out there that focus on just racing and competition. With the awesome racers in attendance, the aura in the pits was energetic, friendly, and fun. There were so many moments of laughter in the pits that make the JConcepts INS events stand out. However, once you turn on the car and hit the track, the aura switches into high gear with great battles and a high-level of competition. This is what racing is about!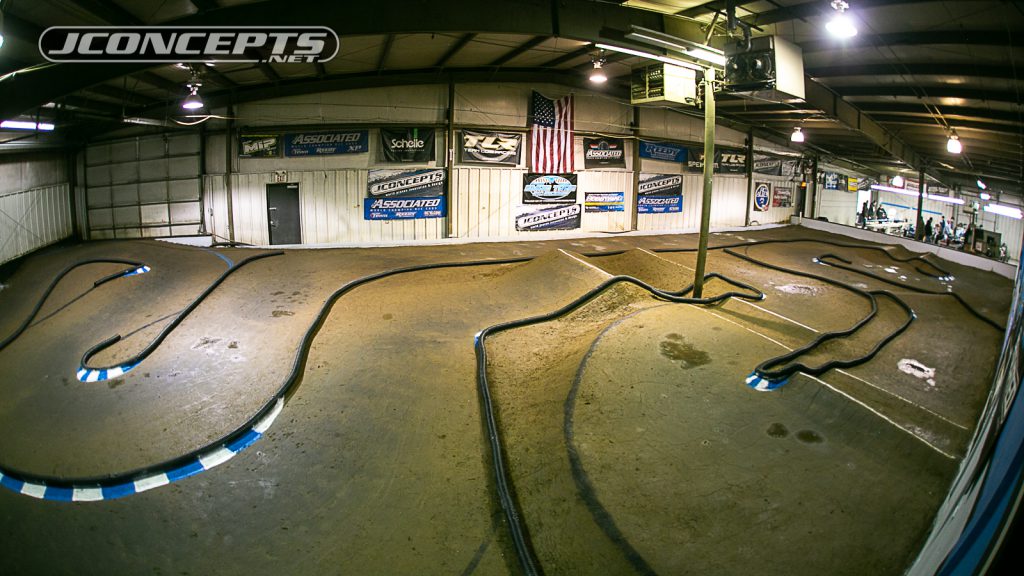 The layout was fantastic. It was the longest layout Velocity Raceway has ever had at 16-17 second lap times in 2wd Modified. The layout utilized the track dimensions to the fullest but also extremely fun to run laps on. The left side of the track featured sweeping turns as well as a little elevation change while the right side of the track was tight and technical testing your vehicle's handling characteristics and a driver's timing and precision. As a whole, the track was massively fun and completing a money lap felt even better. Overall, the surface was tricky as the track dried out towards Sunday and required high tread as dust came up towards the end of a 5-minute run. Despite the challenges that the track surface possessed, Rod Rippee and Chris Baumgartner did an excellent job running the show and we can't thank them enough for the awesome times and many, many fantastic memories made here. They are truly the unsung heroes.
Tuff Trucks
Tuff Trucks are fun and designed to be a no-prep racing vehicle that anyone can pick up and race. This class isn't meant for the pros but targeted for beginners and perhaps an additional class for 21.5 Independent drivers. Finishing just 1 second apart after 5 minutes, David Wiechens edges out Tim Wiechens for the win concluding an awesome back and forth battle that lasted until the very end. Traveling all the way from Texas to join in on the INS fun, Pete Phillips, managed a great drive to finish 3rd on the podium.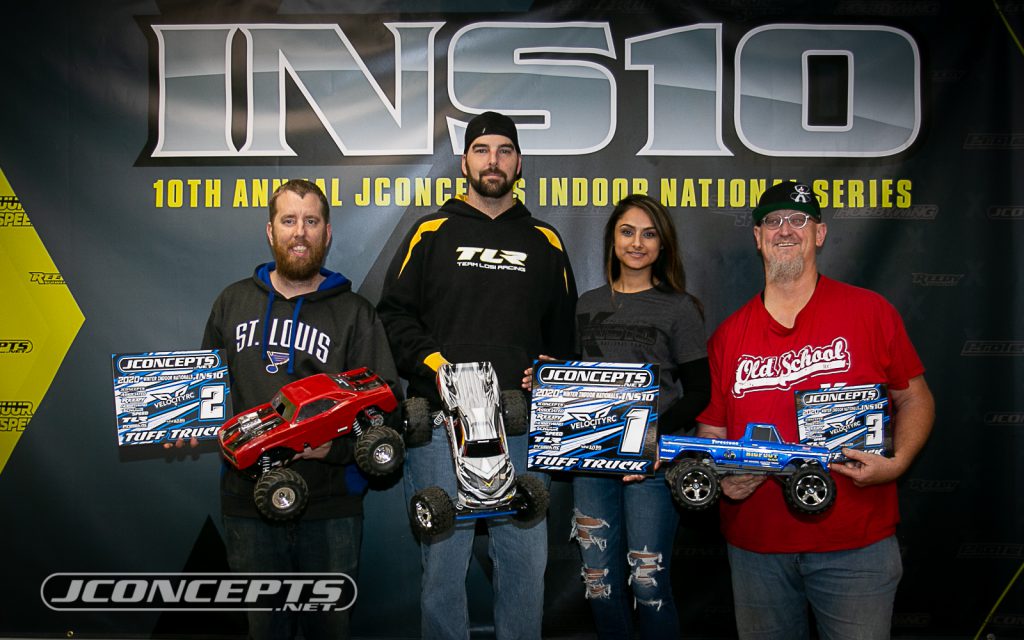 21.5 Independent Spec 2wd Buggy Presented by Hobbywing
The 21.5 Indy 2wd class is growing all over the nation. After a successful year on tour during the INS9, the 21.5 Indy 2wd definitely has a place in the industry and thanks to the support of Ron Schuur of Hobbywing, we've kept the formula the same for year 2. With zero sponsors and a handout, Hobbywing 21.5T motor with fixed timing and fixed gearing, provides a platform for new racers to have fun without the complexity of today's 17.5 2wd stock racing.
Proving to be on another level, Caden Sanders was downright fast. After a super-extended 12 minute A-Final, Caden was able to amount a lap lead over the field to take a convincing win. Zack Horton proved to be the 2nd fastest 21.5 drivers on-site with a great run in the main to place himself 2nd overall. Steven Maxwell finished 3rd overall with some clever, consistent driving.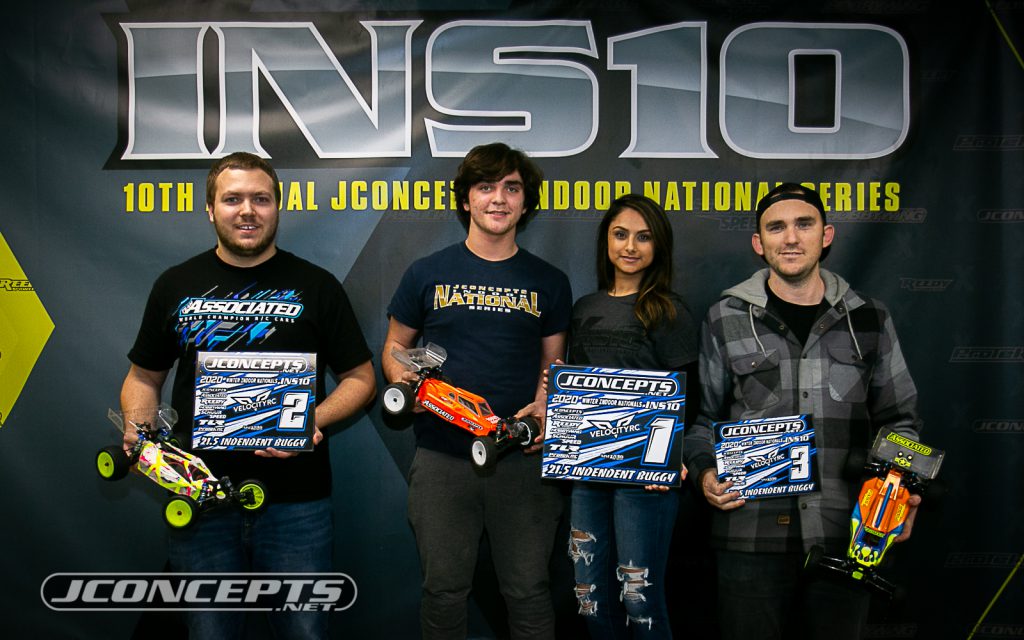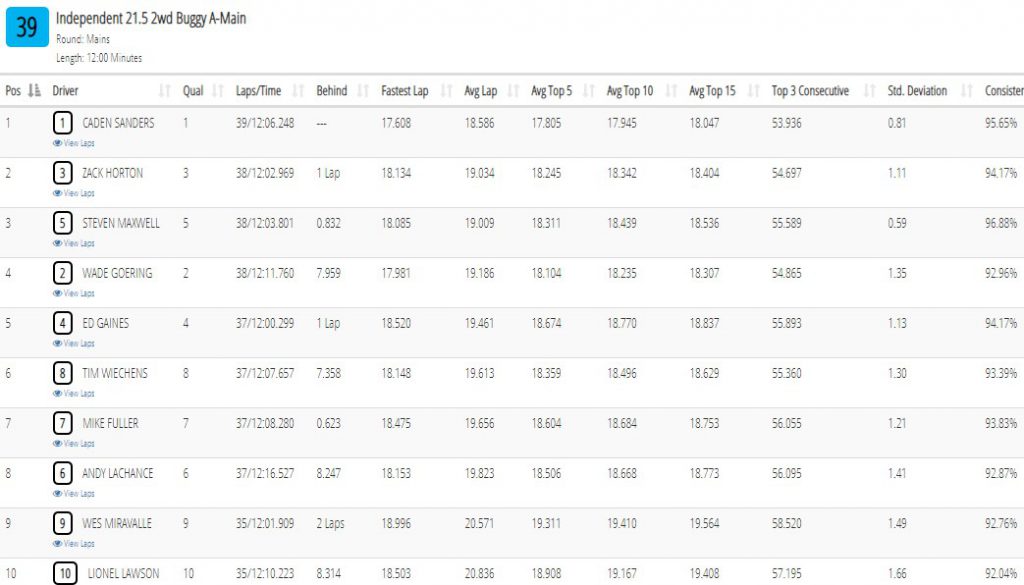 17.5 2wd Stock Buggy Presented by Schuurspeed
It was a great showing for JConcepts' Aj Marasco, as he showed he was the top of the class with a TQ and win effort in the single 8 minutes A-Main in the 17.5 2wd Stock class. With a field that was 72 drivers deep, Aj showed great speed and poise to capture a huge win adding another stock win to his list. AE's Colton Kruse was in the hunt and momentarily had the lead until a lapped traffic incident forced him to concede the lead back to Aj, but still was able to hang on for 2nd place overall. Taking 3rd was the local Allstar, AE's Brad Dean, who nearly stole 2nd away from Kruse in the closing laps to finish 3rd.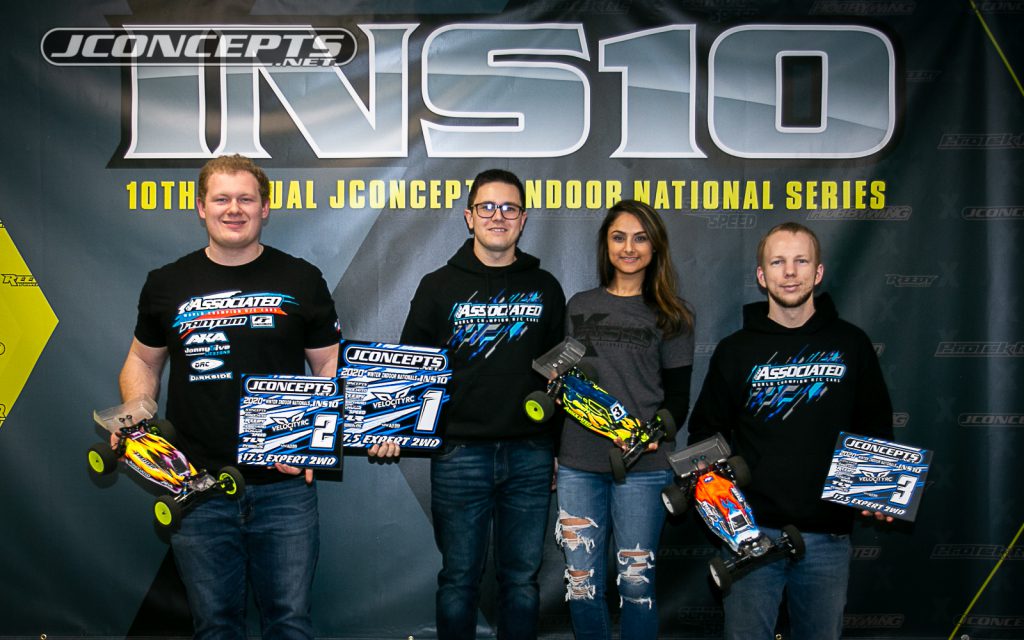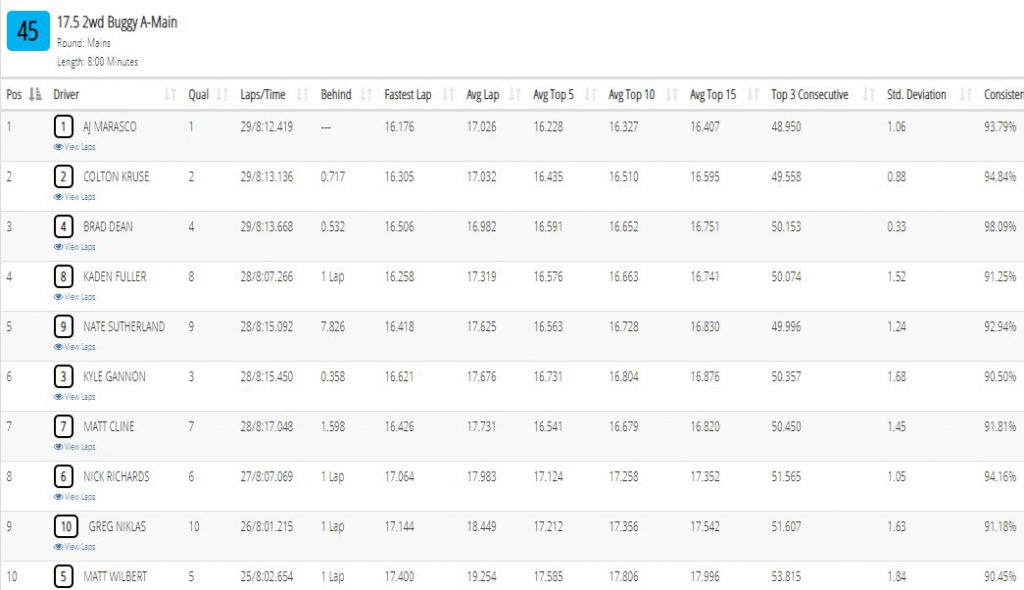 13.5 Short Course Truck 
It was a great race in the 13.5 Short Course Truck class with AE/JConcepts' Adam Rayls taking a popular win with some serious speed and technique. On the hunt the entire race, AE/JConcepts' Chris VanRaemdonck came close to challenge Rayls, but was just 1 turn away to contest for the win. Having a great final to take 3rd overall was Lee Conely Jr, who was happy to see the podium in a competitive field of truck drivers.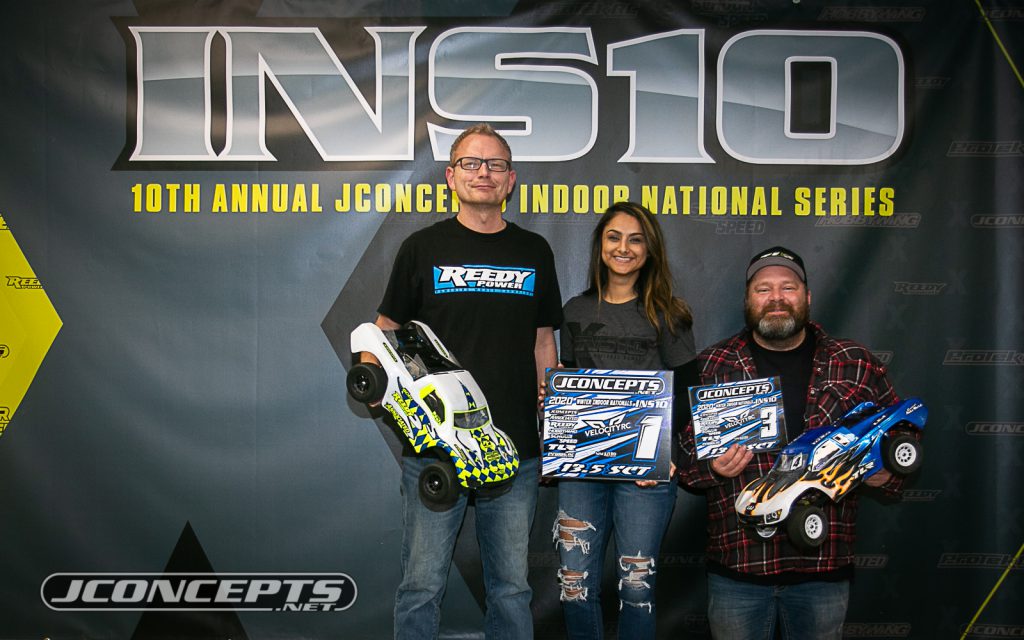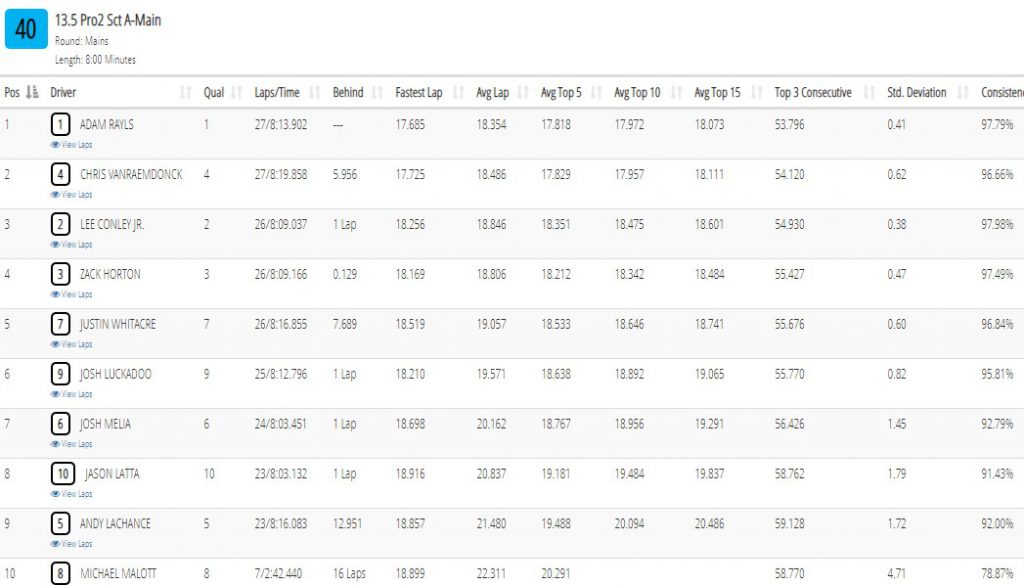 13.5 Stadium Truck
Mighty Mason Fuller was on point in the 13.5 Stadium Truck class with a flawless weekend by setting the early TQ and went on to win the 8 minute final uncontested. Motiv's Nick Richards dished out the speed for 2nd while TLR/JConcepts' Mitchell Brown closed out the podium in 3rd.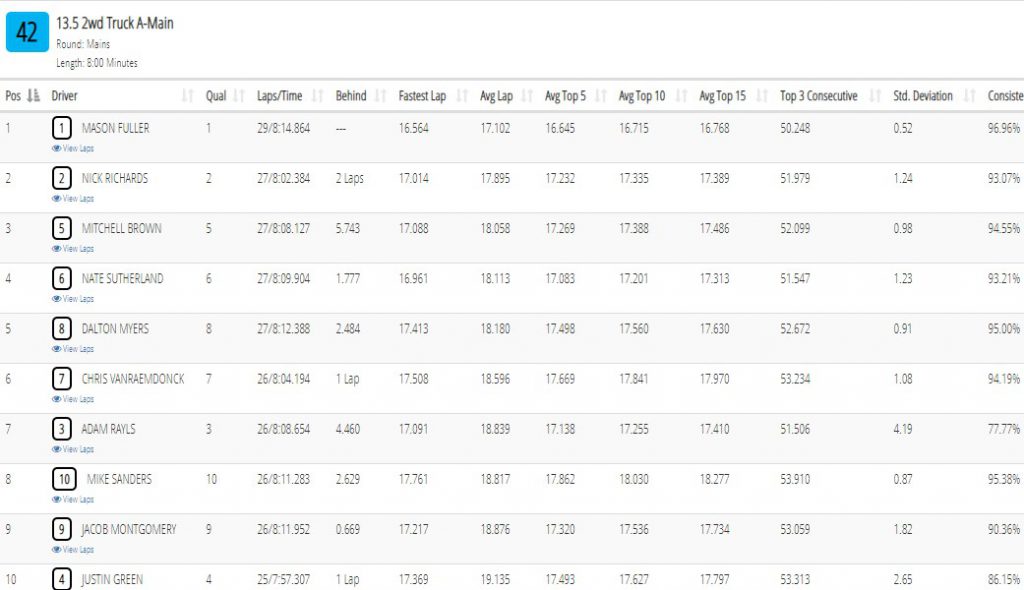 13.5 4wd Presented by Reedy
Once again, AE/JConcepts' Aj Marasco found the top step, but this time in the 13.5 4wd class. Aj's precision driving saw him win by a comfortable margin after 8 minutes. Moving up from 6th to 2nd, young TLR/JConcepts' Kaden Fuller continues to impress with his speed and consistency on the track. Making another podium with AE's Colton Kruse, who seems to have the knack for podium finishes in the stock classes.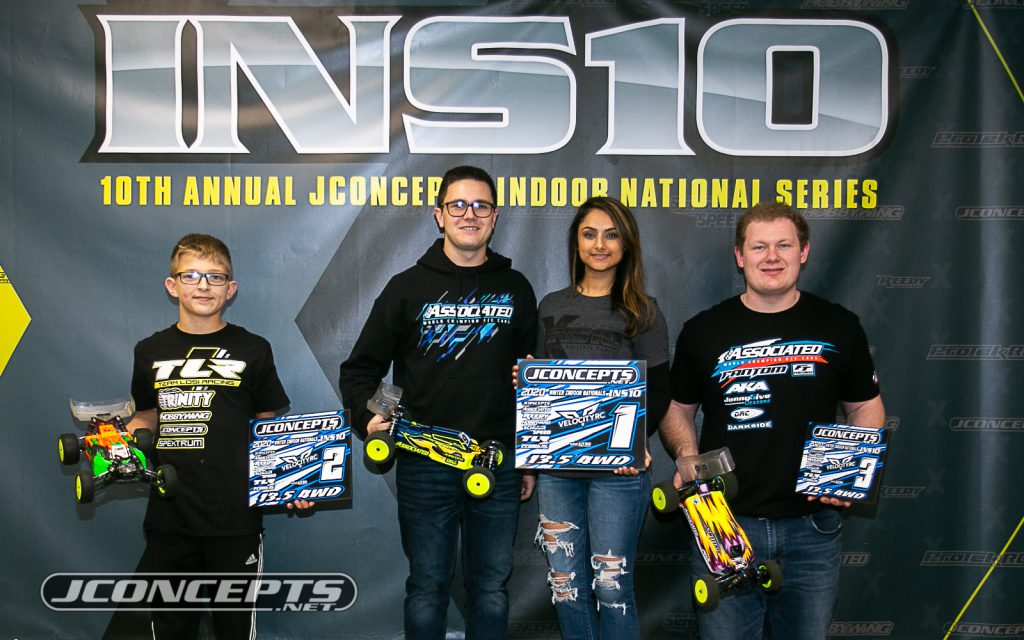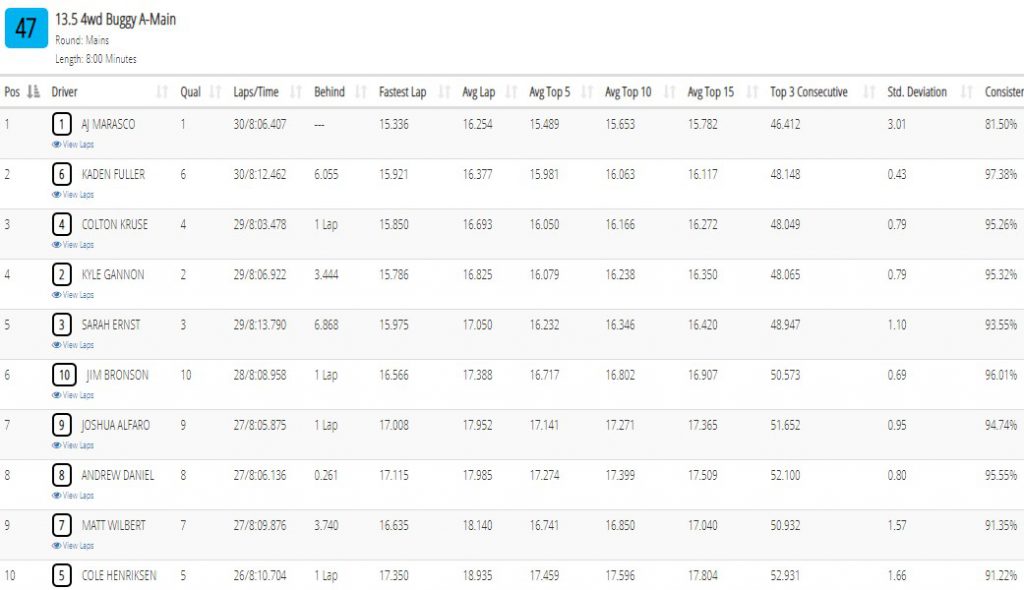 40+ 2wd Modified Presented by JConcepts
Triumphant in the 40+ 2wd Modified class, AE/JConcepts' Kyle Gannon pulls off his first INS win of his career. Smooth, fast, and consistent, Kyle led from tone to tone and took a convincing win. AE's Colton Kiefer was able to land himself 2nd on the podium after a penultimate last-lap pass on JConcepts' Jason Ruona. Finding the speed this weekend to finish 3rd overall, JConcepts' Jason Ruona was on the rise as he got faster every time he touched the track and finished 3rd.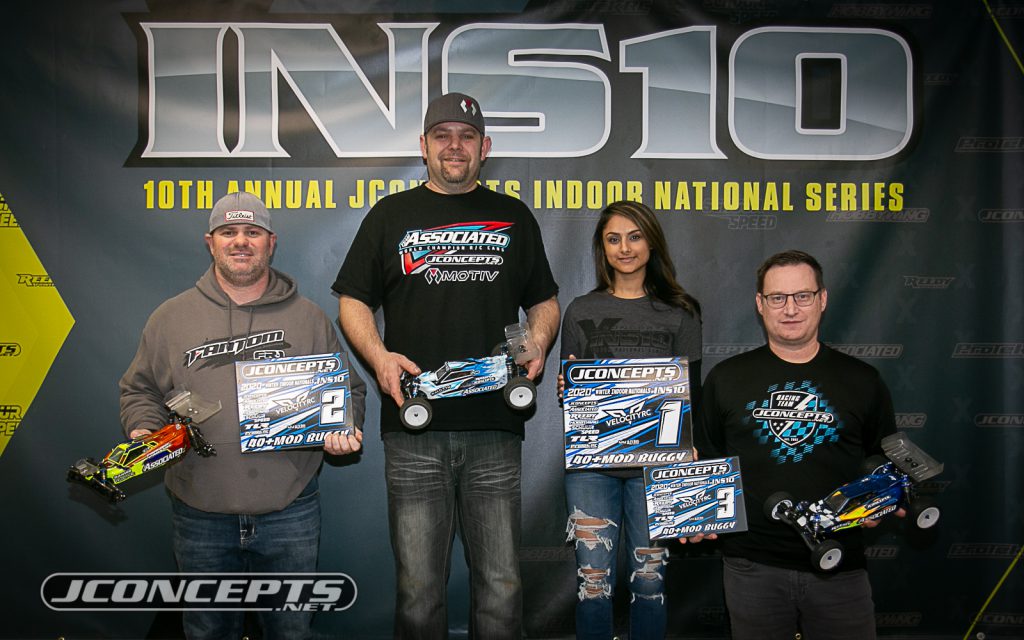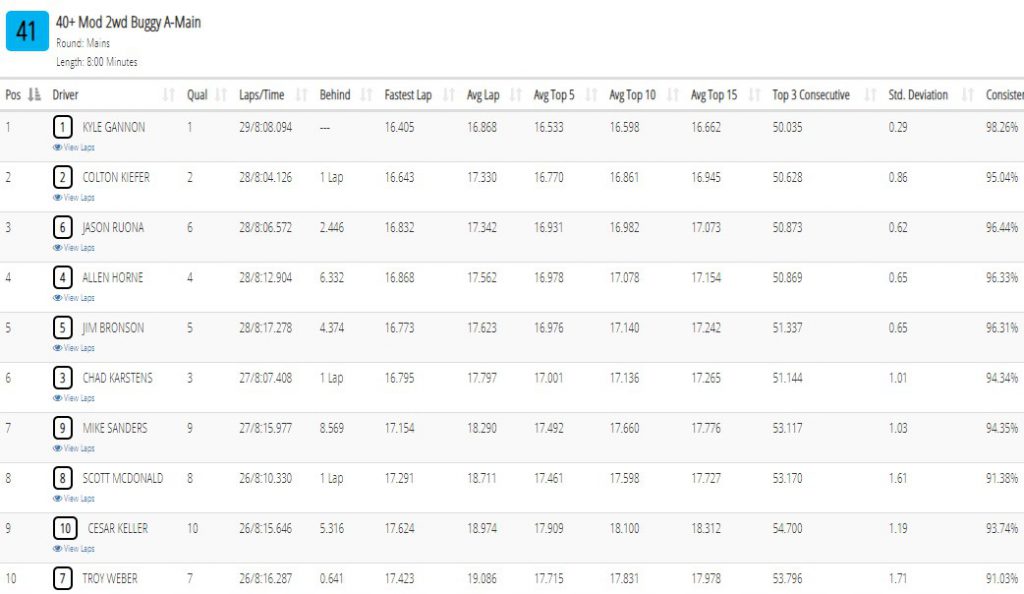 4×4 Mini Truggy
It was a masterclass showing for young Braxten Culley in the 4×4 Mini Truggy class as he took the win by nearly 2 laps. Unfortunately for Mike Marshall and David Wiechens, who were not able to stick around for the podium photo, but Mike finished 2nd while David took home 3rd after a great race.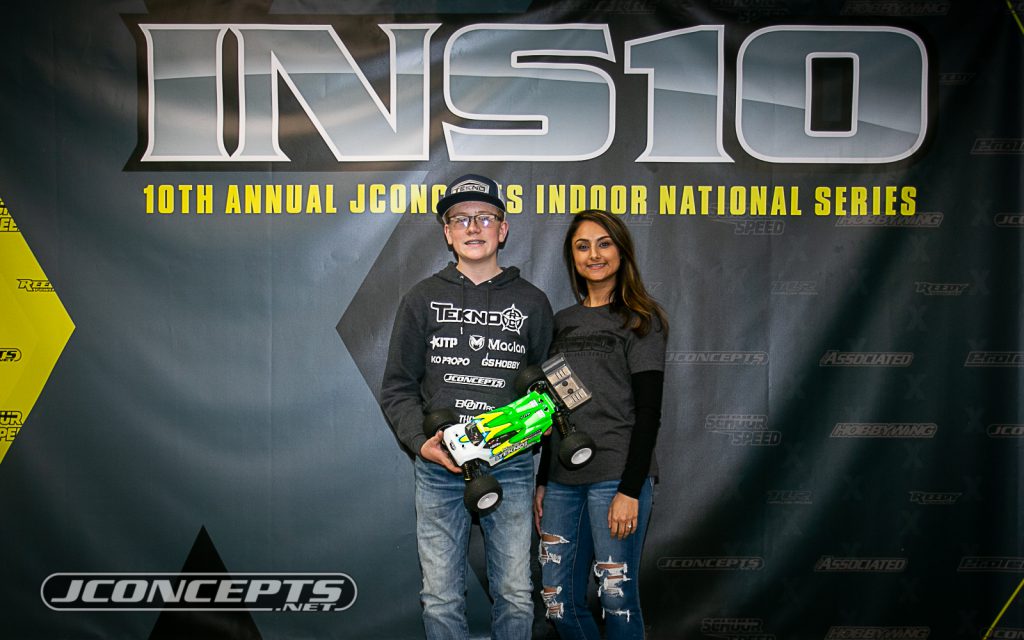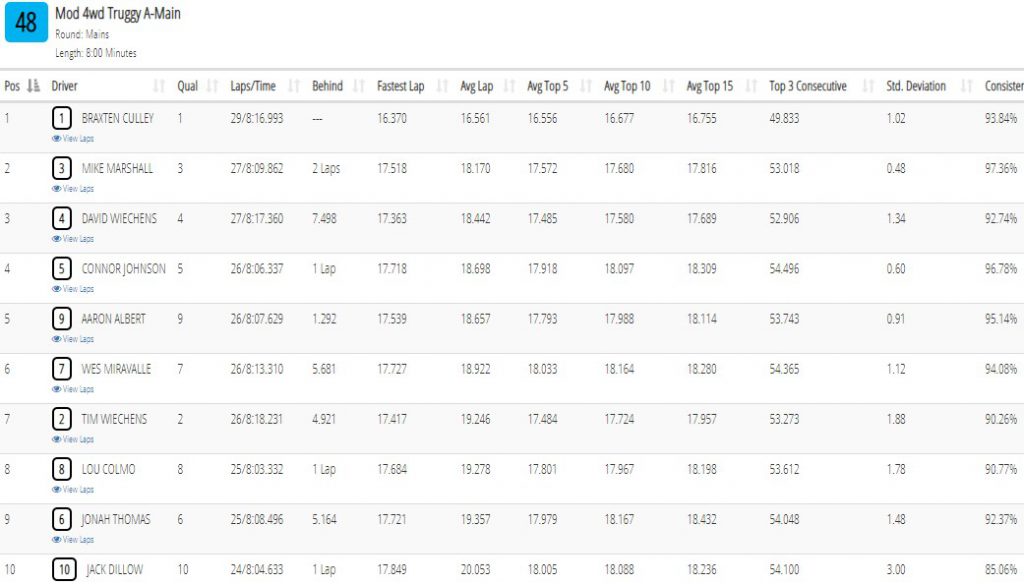 2wd Open Presented by Team Associated
New for 2020, the 2wd Open class was designed for the sponsored 2wd modified drivers that don't have a budget and proved to be quite a popular class. Finishing 1st after setting TQ, AE/JConcepts' Jonathan Burkhalter made the most of his TQ position to finish in 1st place. Local to Velocity Raceway, JConcepts' Wesley Gifford powered his way to a well deserved 2nd place while JConcepts' Conor Light took home a highly contested 3rd place.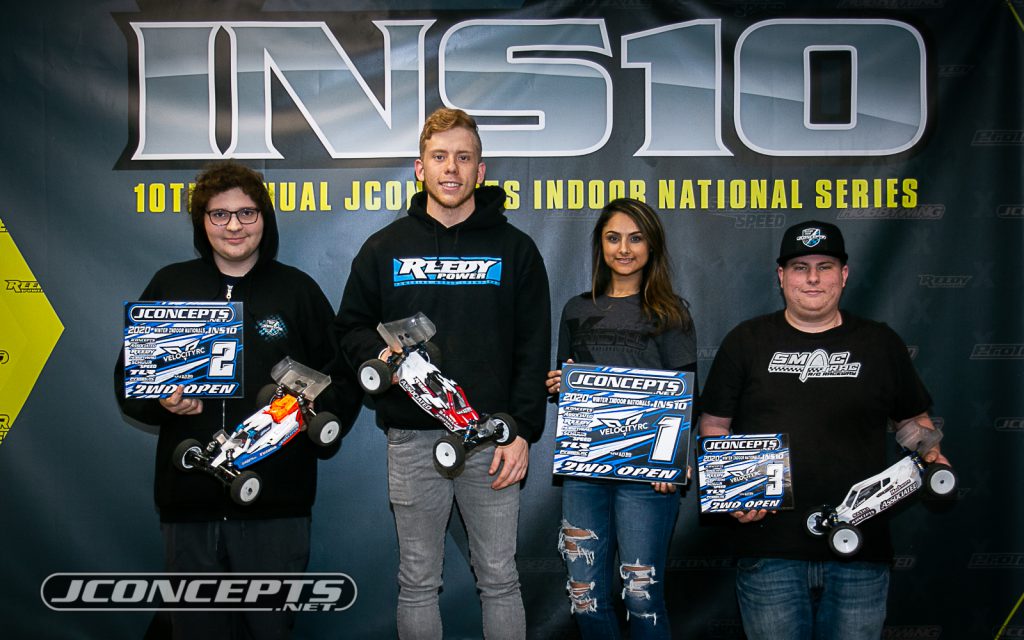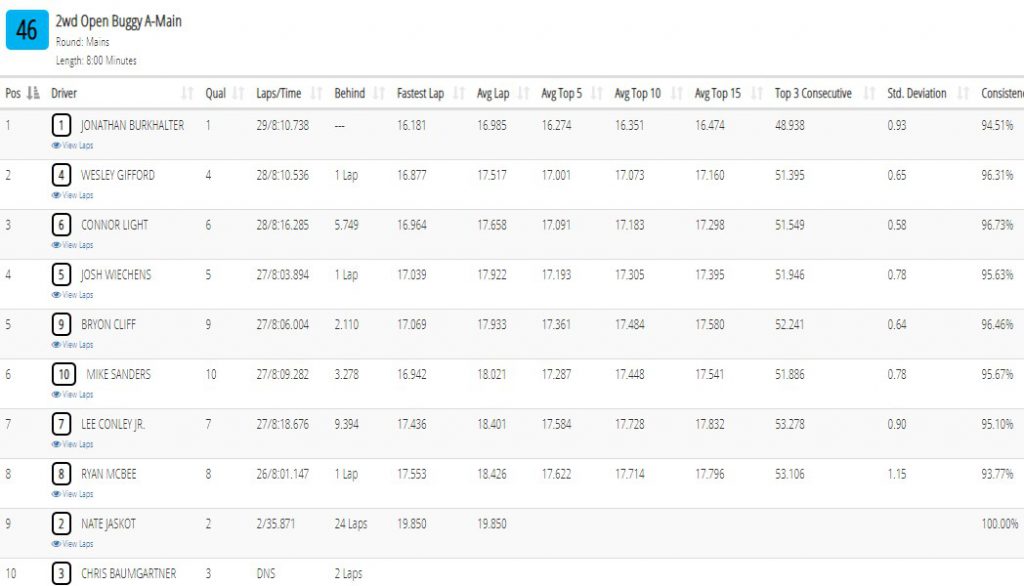 2wd Modified Presented by TLR
It was a close race for the highly coveted 2wd Modified title as TLR/JConcepts' Dakotah Phend and AE/JConcepts' Cole Tollard battled it out each and every round of qualifying and during the triple A-Mains. With a 1 spot advantage by earning the class TQ, Dakotah was able to lock down A1, while in A2, a small mistake saw Cole Tollard take command and finish 1st. The showdown was set for A3. As the tone went off, Dakotah had a marginal gap between him, Tollard, and Dreighton Stoub, but a small bobble shuffled Dakotah back to 3rd. Trying to make a run at the overall, Dreighton was in a must-win situation, however, a slight touch with Tollard saw the new leader piped and Dreighton was forced to pull over and wait for Cole to get going again. This gave Dakotah the opportunity he needed to retake the lead and seal the deal with a hard-fought A3 win. Cole finished 2nd with Dreighton 3rd overall in a very entertaining race weekend from the 2wd Modified class.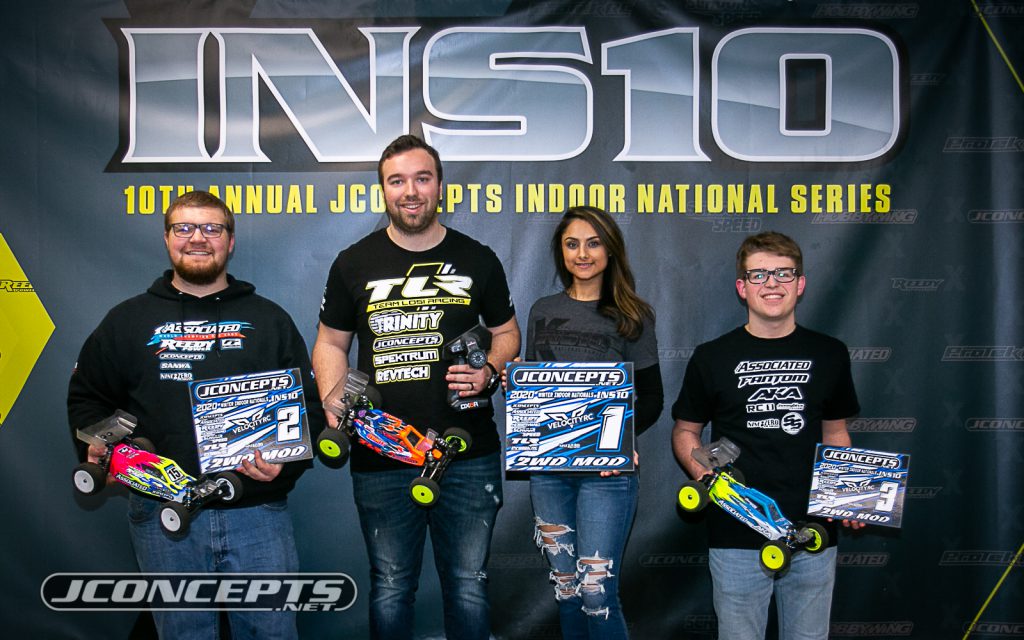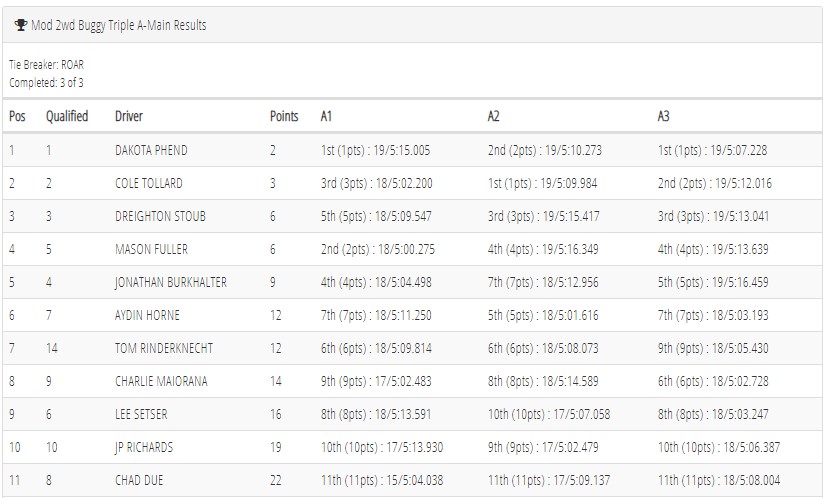 4wd Modified Presented by ProTek
TLR/JConcepts' Dakotah Phend was on another level in 4wd Modified as he set the TQ with relative ease and finished out the weekend with convincing wins in A1 and A2 to wrap up the overall in just 2 mains. Having a great 4wd weekend, Yokomo's JP Richards was able to win A3 to lock up 2nd overall. Not new to the podium at Velocity Raceway, TLR/JConcepts' Mason Fuller landed himself 3rd on the podium with three consistent runs finishing 3rd in each of the final A-Mains to give him a well-earned 3rd overall.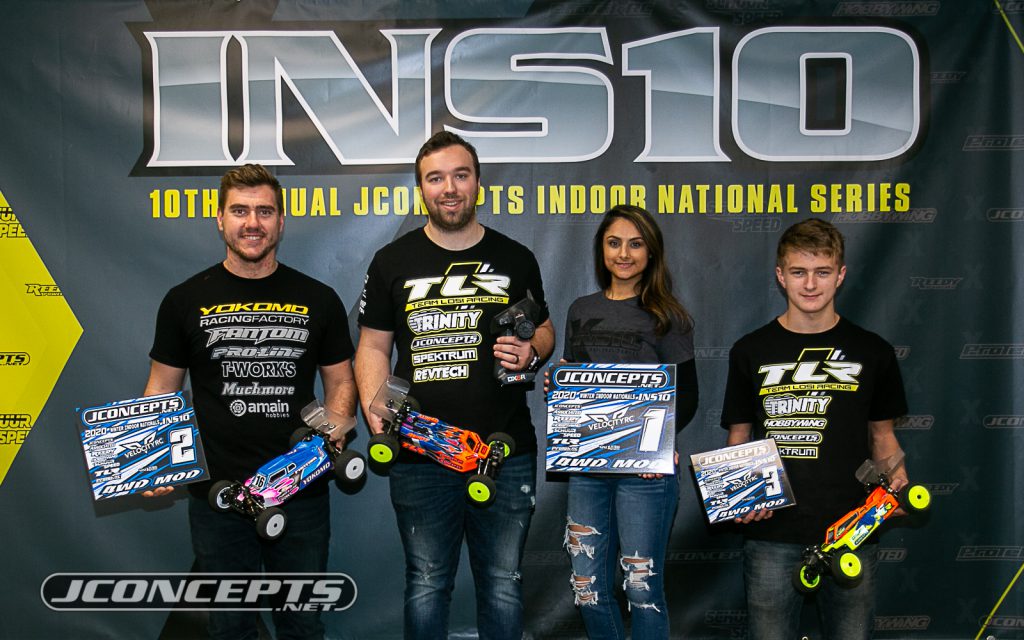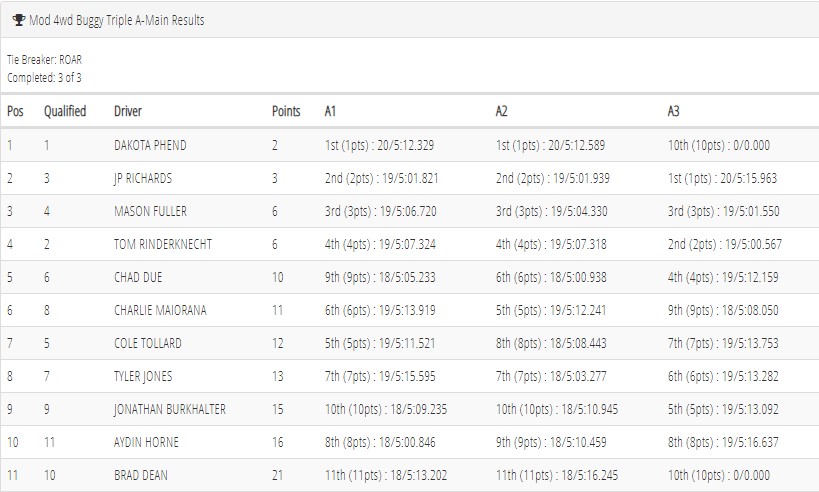 ++ Winning Product Used by Dakotah Phend ++
Body – Dakotah has tested all the bodies on his 2wd (I mean all the bodies) and prefers the feeling of the F2 body the most as of now. On his 22X-4, he's been testing the JConcepts F2 prototype and has been loving it.
Wings – From his testing, Dakotah likes the High Clearance wing on his 2wd and the Aero S-Type on his 4wd and actually adjusts his gurney according to how his car feels and needs. Dakotah also used the narrow tower wing for stability and smoothness.
Tires – This weekend at the Winter INS10, the team ran the silver compound tires with half of the team running Ellipse front tires and the other half ran the Dirt Web front tires. Most people, including Dakotah, felt that the Dirt Webs initiated the turn better and were a bit more lively feeling. Ellipse rears were used by the entire team at Velocity Raceway.
Foams – Many of the team drivers prefer harder foams when driving on high grip and the Dirt Tech foams were perfect for the slick tires. Some drivers put a V-Cut in them to get them a little softer from the get-go for added traction.
Videos from the JConcepts Winter Indoor National Series 10!
A1 of 2wd and 4wd Modified
A Mains
A Mains Continued
A3 of 2wd and 4wd plus 13.5 4wd