JConcepts Track Tire Guide – Lee Setser's Guide from NewRed Hobbies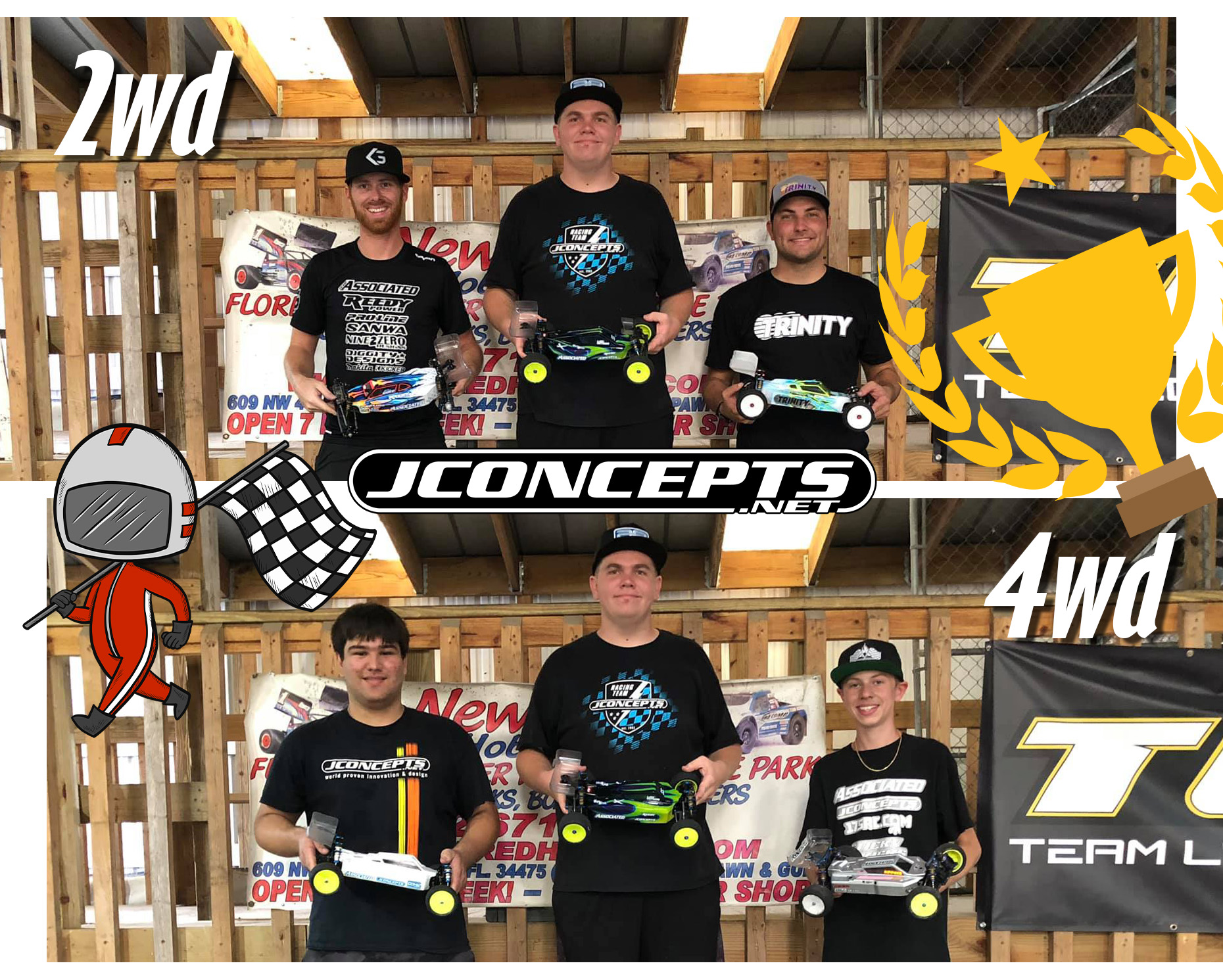 Halfway through the 2019 racing year, JConcepts' Lee Setser has been putting in a lot of time at the track and really starting to stand out as a national-caliber racer. With many terrific race results from major events like PNB, JConcepts INS9, Reedy Race, and AMS10, Lee is currently cementing his name into Florida's long history of elite offroad racers which include legends like Jason Ruona, JR Mitch, Billy Easton, Paul Wynn, and Ryan Eckert.

Over July 13th, 2019, JConcepts hosted round 1 of the Super Indoor Tour at NewRed Hobbies located in Ocala, Florida. With the track being covered, the midafternoon Florida summer showers can't ruin the fun and the surface is always fast on race day. Despite heavy competition, Lee held it down over the weekend representing his skills, his sponsors, and his state to the fullest. Weekend results? TQ and win in both 2wd and 4wd Modified.
Check out Lee's tire guide NewRed Hobbies that has a very unique racing surface. From the smooth clay dirt that's sealed over for preservation, surprisingly provides great traction as the surface grooves up. Slicks are the fastest tire around the track, but prep and sauce make a huge difference to your lap times. There's a fine line of balancing car balance as too much traction will be slow and not enough will be a handful to drive. Here's the latest Tire Guide thanks to Lee and if you live near a track like the one pictured above, give this tire prep a shot and see how it works for you!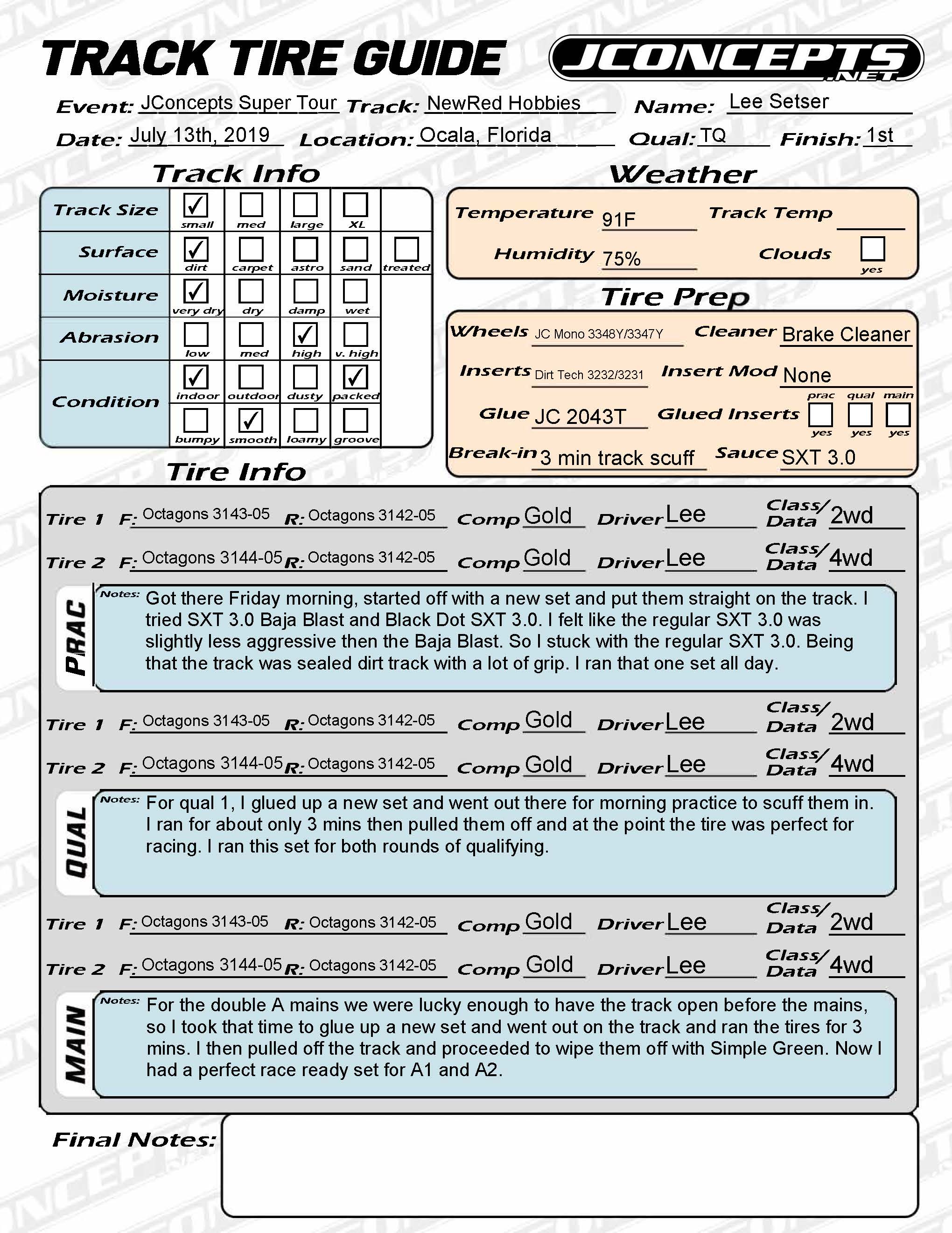 Vector Designed By Copyright owner: 588ku from Pngtree.com