JConcepts Team Update – Team Thursday
Dedication is something you cannot measure, but if asked if our team is dedicated?? The answer would be a HECK YES!! Week after week, the hardest working team in the industry is out there getting results and we can't thank them enough. Here are a few highlights of some of the team driver's terrific accomplishments. Thanks for all the hard work and making it happen. Keeping the motivation high and the results pouring in! We love it!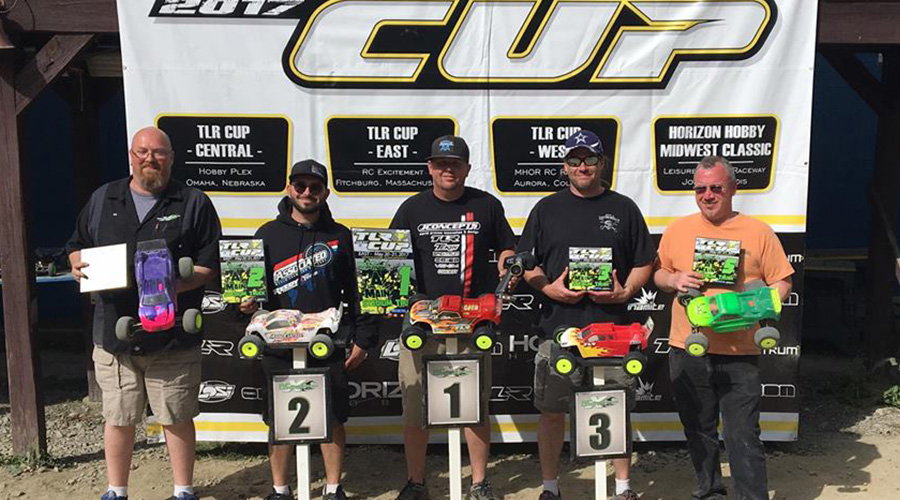 JConcepts team veteran and Florida native, JR Mitch was able to attend the TLR Cup for racing and support that was held in Fitchburg, Massachusetts at RC Excitement. While extremely busy, JR was able to take the TQ and win in Modified Truck using blue Barcodes with Dirt Tech inserts. On top of that, JR finished 2nd in 2wd Modified and 2nd in 4wd Modified making all 3 podiums for the weekend. EPIC!!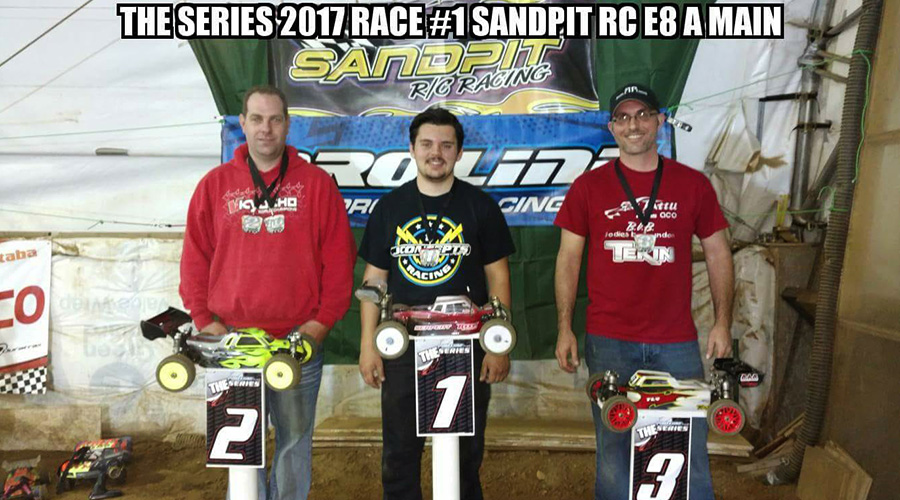 Alex LaBrash would attend Michigan's Sandpit RC's series race and take 1st place in the 1/8th scale E-Buggy class that consisted of four full heats! 1st is never easy so great job Alex!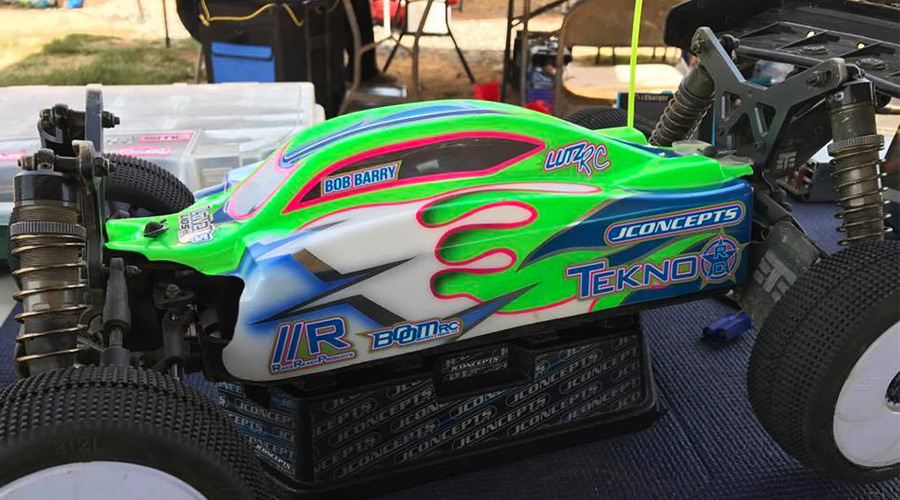 New Jersey's Bob Barry would go on to finish 2nd in the Pro E-Buggy class at MBRC after taking a short hiatus from racing. Not a bad way to make his return! Great to have you back racing Bob.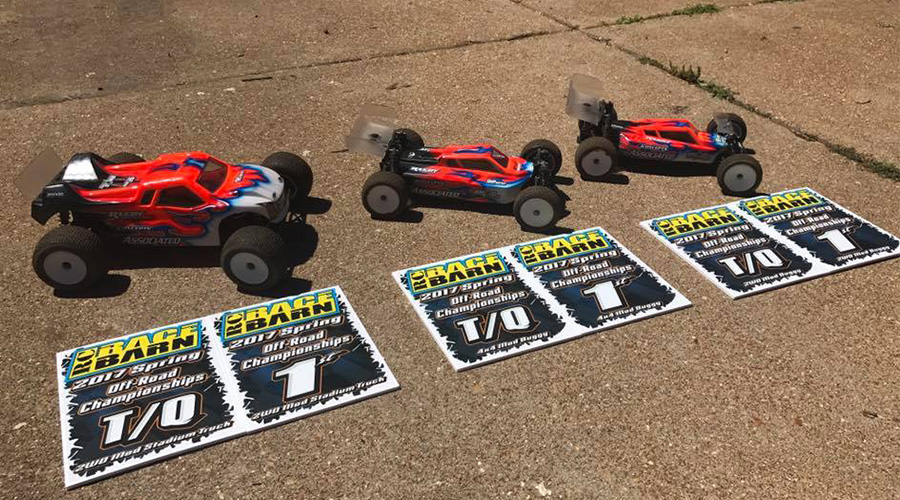 Getting faster week by week, JConcepts' Brad Dean has been putting in the time and it's definitely starting to show. Brad attended the 2nd Annual RC Race Barn Spring Championships last weekend and was able to pull off the clean sweep by TQ'ing and going to win all three modified classes. Brad's Team Associated cars were equipped with green Dirt Webs and the new Aero S-Type wing on both buggies. Great job Brad and congrats!!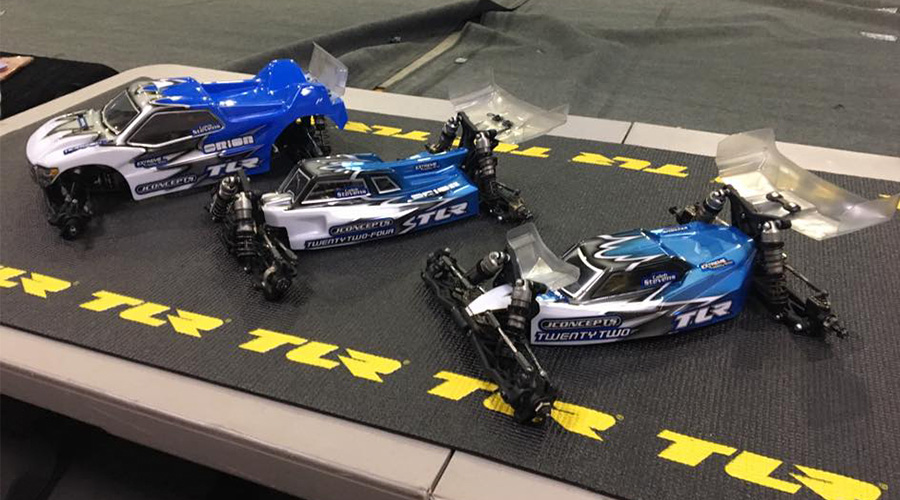 Caleb Stevens had a busy week as he was able to Tq and go on to win 2WD, 4WD, and Stadium Mod Truck this past weekend at Extreme R/C Raceway with his TLR cars.  It was his first race with his 22 4.0 and with the combination of JConcepts Swaggers and Pin Downs worked awesome. Keeping the car looking fresh, Caleb runs the Fin Titanium turnbuckles for the extra polished bling. Amazing job Caleb!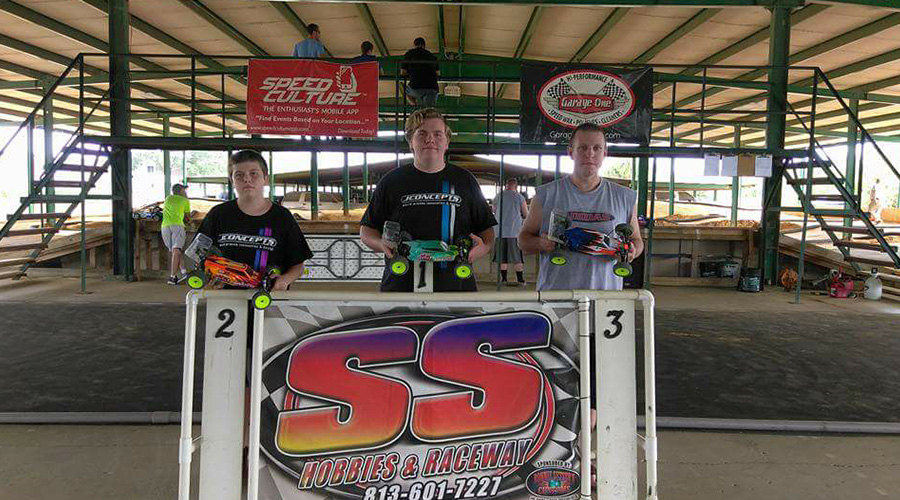 Honing in his skills, Florida's Lee Setser would do a little club racing at SS Hobbies & Raceway with his Associated cars and was able to take the win in 2wd and 4wd. Lee was running his cars on JConcepts Blue Reflexes along with the S2 bodies and Aero wings to make it happen.
On the bottom, left we have JConcepts' Martin Harrison from Louisiana. Martin attended Flowood RC's 1/8th Championship race in Mississippi and would go on to take the win in Expert E-Buggy and Expert E-Truggy using his TLR cars on JConcepts' rubber! 2 cars 2 wins… not a bad weekend for Martin.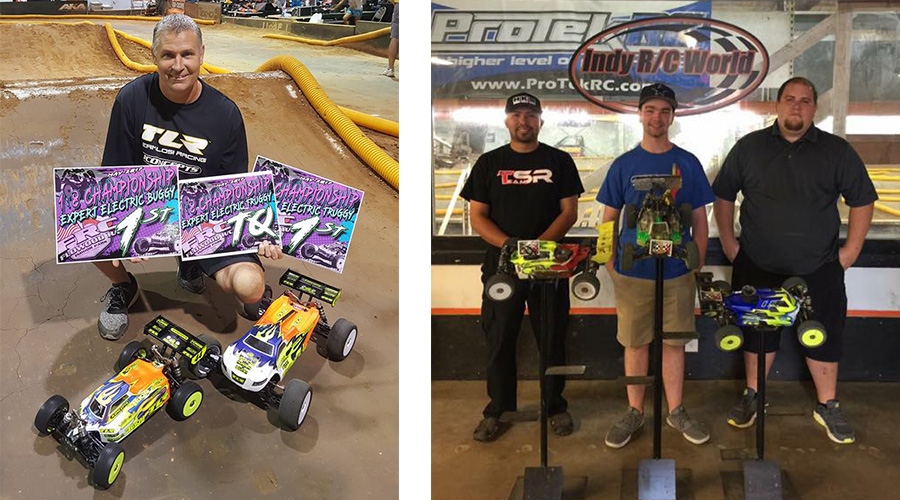 On the top right, we have one of JConcepts' newest member joining us earlier this year, Hunter La Flower. Hunter hails from Texas along with good buddy and TLR/JConcepts teammate, Jerry Dean II. Both Hunter and Jerry would have a great weekend racing at Indy RC World in Garland, Texas and finish 1st and 3rd with Hunter taking the win! Great job guys.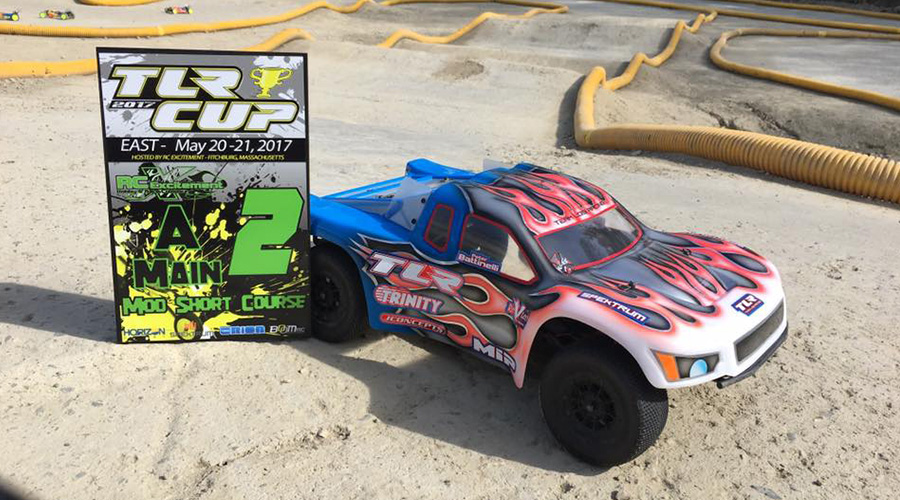 Boston, Massachusetts's Peter Battinelli attended the TLR Cup at RC Excitement and was able to finish 2nd in Modified Short course using Lil' Chasers! Nice job Peter…. that paint job though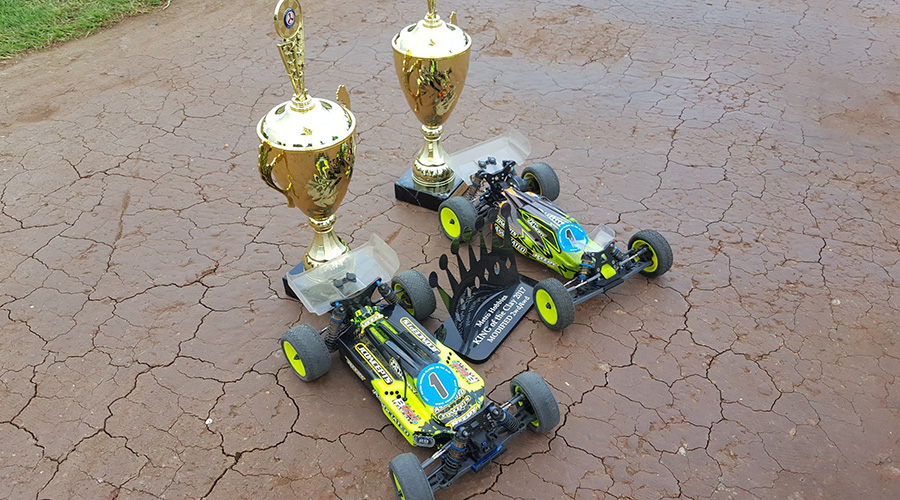 JConcepts' Ray Munday competed at the Knox Classic in Melbourne, Australia and was crowned "King of the Clay" by taking the TQ and win in 2wd and 4wd combined. Andrew Selvaggi would finish 3rd overall to make the podium. Even though the event was a controlled tire event, Ray decked out his Team Associated rides with S2 bodies, Aero wings and Mono wheels. That #1 plate looks absolutely perfect! Awesome job Ray!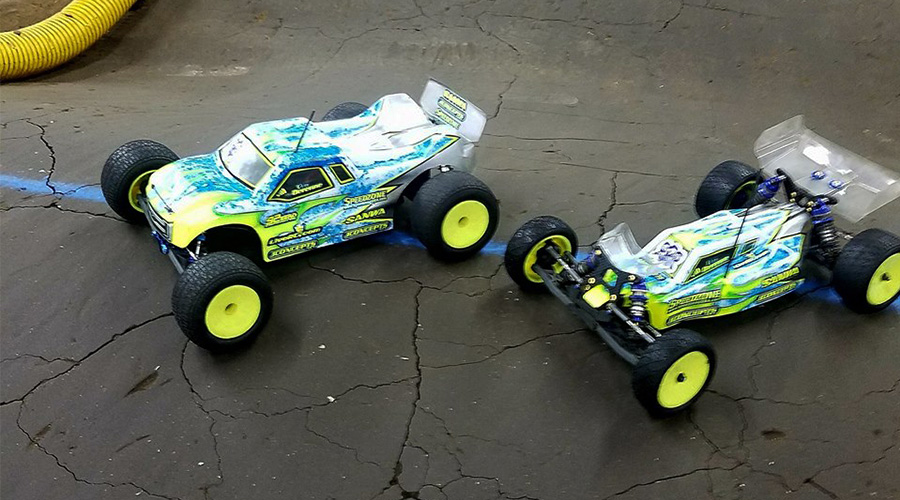 JConcepts' Ryan Derenne attended the Spring Bling Race at Dirt Heaven Hobby and Raceway in New Franken, Wisconsin. While the outdoor portion of the race was rained out, the indoor clay track action was dialed. Ryan would qualify 2nd in Mod Truck, but take home the win in the A-Main on gold Dirt Webs and Illuzion body. 2wd Modified was railing on gold Space Bars and S2 body and Aero wing package to qualify 3rd and finish 3rd on the podium. 2 podiums? Pretty darn good weekend right there!

Over the weekend, long time JConcepts team driver Tyler Jones would have a great weekend taking the TQ and win at 710 RC Raceway in Okemos, Michigan. Tyler would use green Triple D's paired with the sleek S2 body for the TLR and blinged out Fin Titanium turnbuckles on his TLR 8ight 4.0!