JConcepts Team Update June 1st – Team Thursday
We're very proud and fortunate to have such an awesome race team that loves what they do and races their hearts out. Since they're so active and getting results from all over the world, we're more than happy to support and present their results to everyone so they can follow the journey. If you see any of these guys at your local track or at a big race and need some help, don't hesitate to ask. We stand by our guys and their ability to assist and help newcomers as we were all once new to the hobby. Thanks to the Team Drivers for all their effort and getting the results week after week.
This is what went down on Team Thursday – June 1st.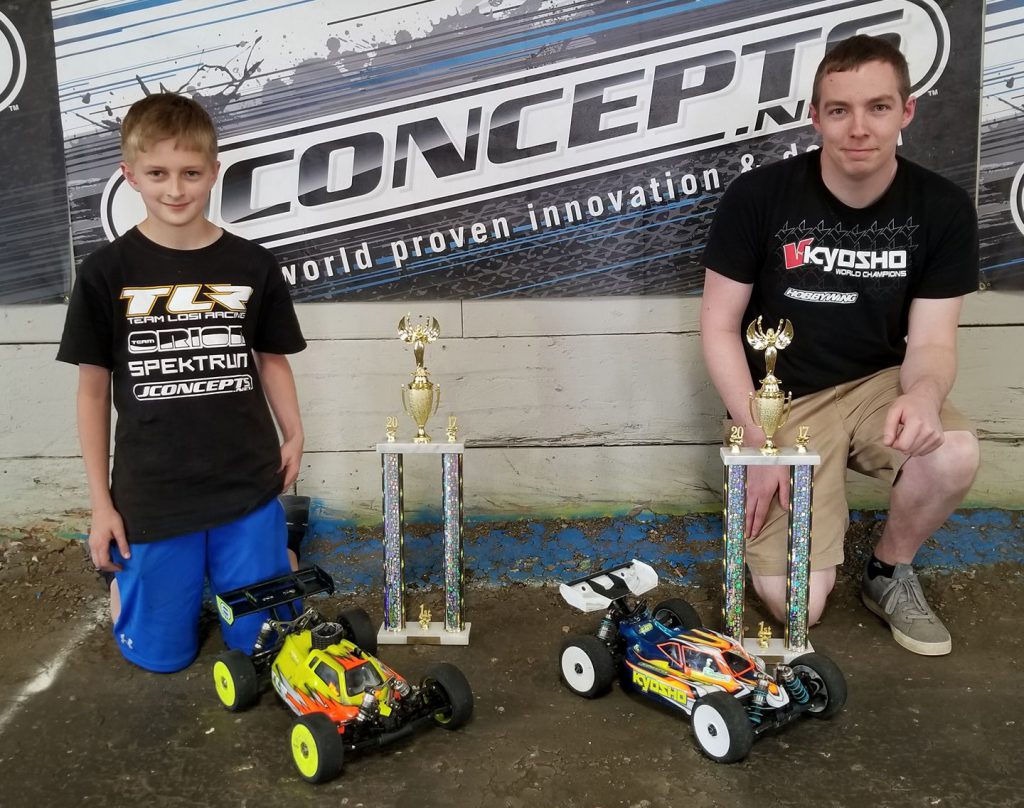 Over Memorial weekend, Hobbyplex in Omaha, Nebraska hosted the JConcepts 1/8th Spring Nationals where rising talent Mason Fuller and Kyle Holmberg found a whole lot of success with JConcepts. Taking the win in 1/8th Nitro Buggy, Urbandale, Iowa's Mason Fuller qualified 2nd, but go on to win the 45min main event by nearly 3 laps!
Kyosho/JConcepts Kyle Holmberg set the pace on gold Dirt Webs taking TQ honors and finished the triple A-Mains with two wins to take the overall in 1/8th E-buggy. Kyle is from Blaine, Minnesota and travels a great deal to compete at the highest level.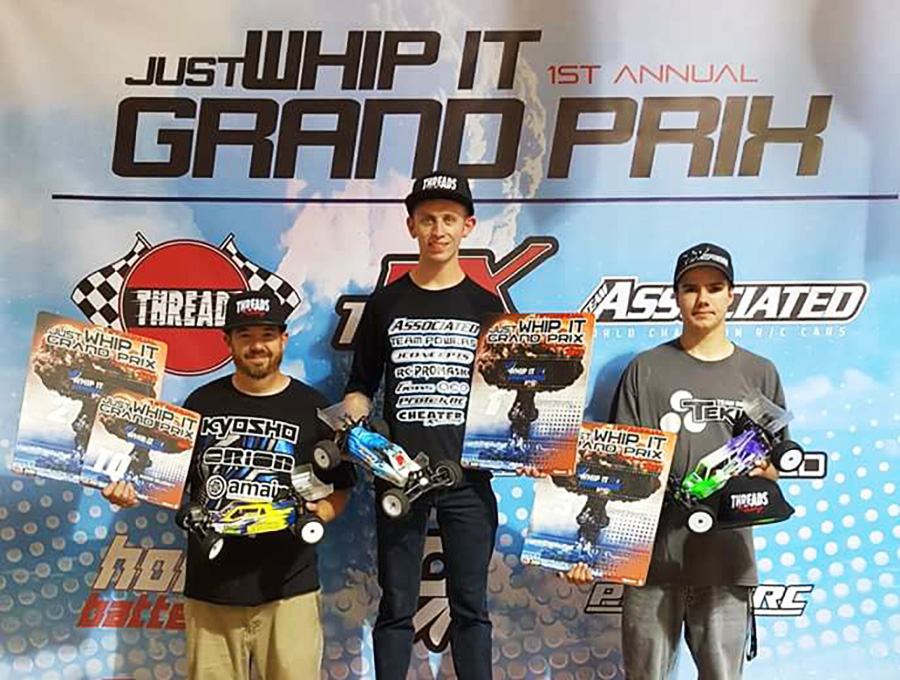 It's not often that California's Kyle Layton takes a weekend off. Busy and highly motivated, Kyle attended the 1st Annual Whip It Grand Prix in Reno, NV where he qualified 2nd and went on to take the win in 2wd modified! Kyle used gold Space Bars to set the pace and find the top spot on the podium. Kyle hails from Rocklin, CA and travels all across the nation to test his skills.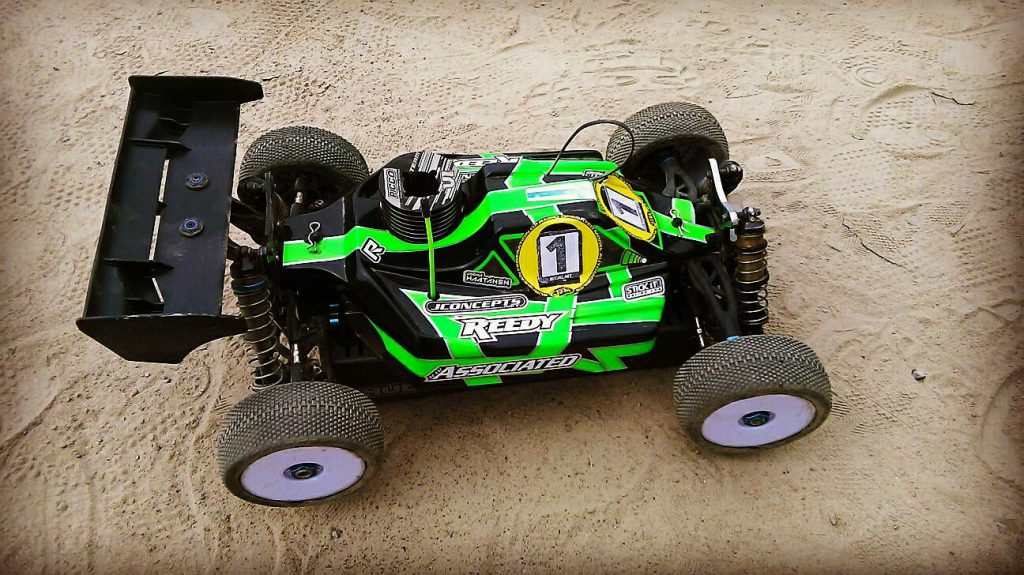 It's always good to hear from our young Finnish Phenom, Joona Haatanen, who was able to get his nitro program kicked off in the right way by taking the TQ and win at round 1 of the Finnish National Series. Joona set the pace on JConcepts  Triple Dees with his Team Associated RC8B3.1. This future superstar is always putting in the hard work and glad to see it paying off!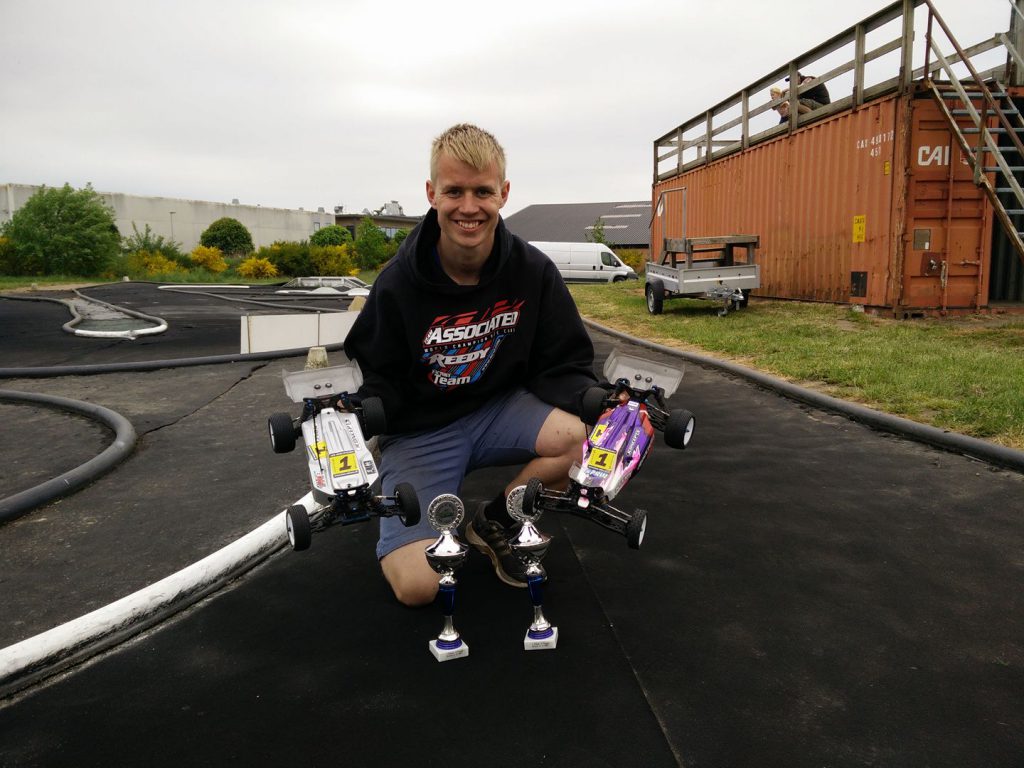 Having an awesome weekend of racing was AE/JConcepts' Jesper Rassmussen. The Danish speedster competed in both 2wd and 4wd modified classes at 2nd round Danish Championship where he TQ'd and took double wins. Jesper would improve his Danish Championship results from round 1, where he finished 1st in 2wd and 3rd in 4wd. Progression!! Great job Jesper!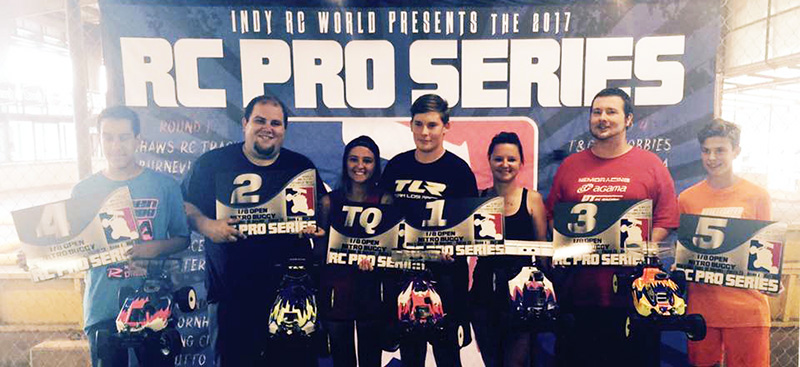 Texas is a hotbed for 1/8th scale racing and over the weekend JConcepts' Jerry Dean II attended the RC Pro Series and showed some serious speed. The TLR/JConcepts team driver made the trip to Porter, Texas and competed in Open Nitro buggy class and finished 2nd on the podium. Jerry also made the podium in E-buggy and with great A-Main finishes to put him 3rd on the podium after starting 8th on the grid! Amazing work Jerry.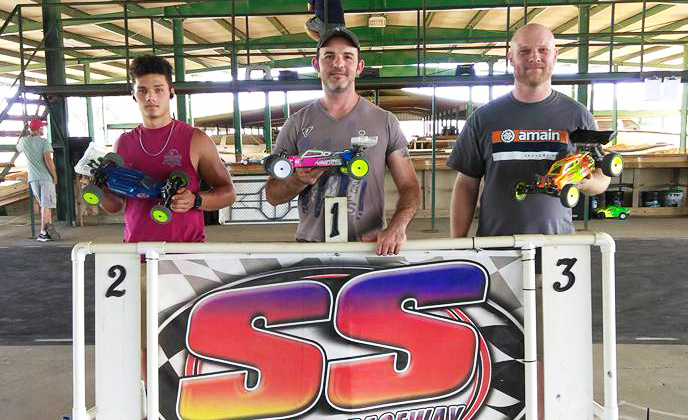 Doing a bit of racing at SS Raceway over the weekend was Jason Breiner. Jason would run JConcepts blue Reflexes on both his cars and found great success with a 1st place finish in 2wd and a 2nd place spot in 4wd. 2 cars…. 2 podiums? That's a heck of a weekend, great job Jason!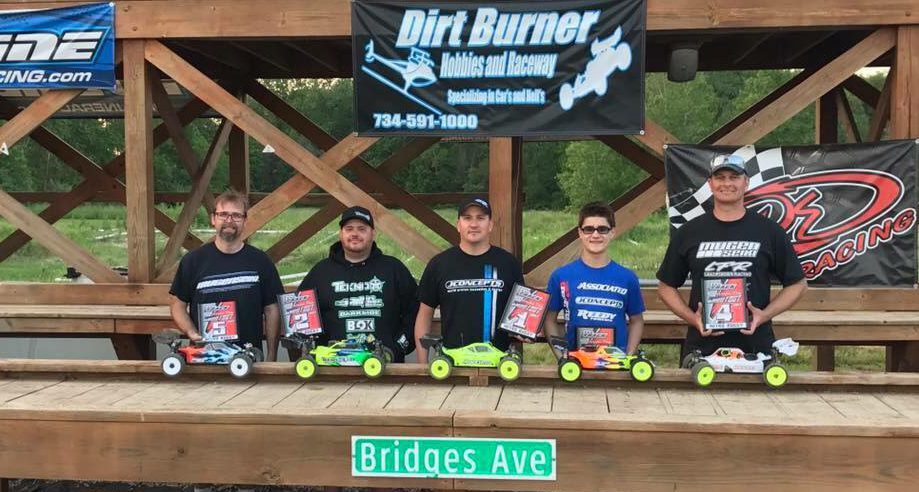 Team driver, Brian Borle would attend the Memorial Day Shootout at THE TRACK in Carleton, Michigan, where he took the win in 1/8th Nitro Buggy over some stiff competition. Winner winner!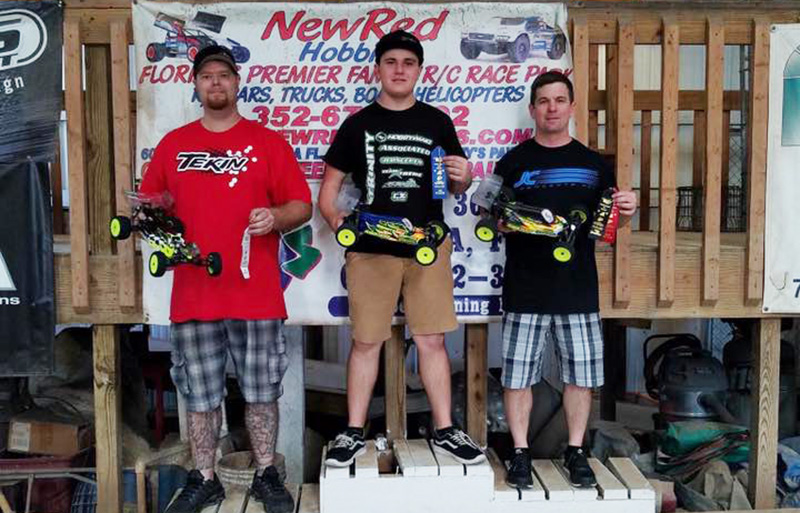 AE/JConcepts' AJ Marasco would keep it local by doing a little club racing over Memorial weekend at NewRed Hobbies running his Team Associated B6 on gold Octagons. The Florida native went on to win 2wd stock and 2wd modified all in the same day. JConcepts' own Paul Wynn TQ'd 2wd modified and finished 2nd. Great job guys!
Also attending the 1st Annual Whip It Grand Prix in Reno, Nevada was our very own Rob Moots. Rob entered the Pro Stock class and the 40+ class and took home a TQ and 2nd in Pro Stock and a TQ and win in 40+. Now that's doing work! Great job to the Diamond Springs, CA native for another excellent weekend of racing.