JConcepts Team Thursday Update
It was a busy week of racing around the nation and we're glad our guys are out there doing what they love because we love it too. The 2017 ROAR Fuel Nationals is now in the books and thanks to our team guys who devoted the time and energy to attend, we thank you! For those who weren't able to attend, this one is for you! Whether it's at the club level or National level, we support our drivers as much as we can and feel we have the best team in the industry! Go JConcepts Team!!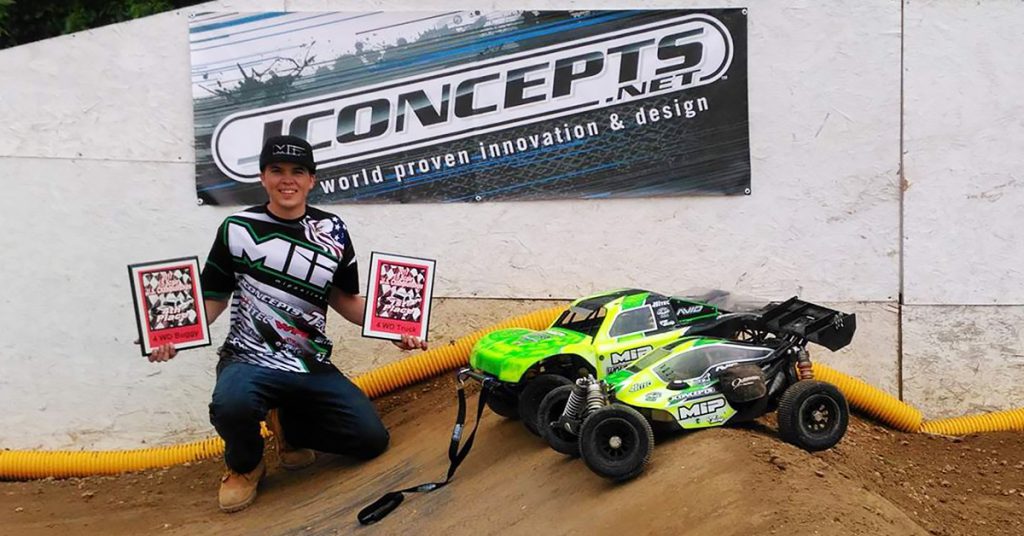 Over the weekend, MIP/JConcepts star Matthew Olson, attended the 1/5th Scale U.S. Champs hosted by Cheese City Xtreme R/C & Discount Hobby in Monroe, Wisconsin where he had the best result possible….. Double TQ and Double wins!! Here's what he had to say.
What an event! The US Championships was a fun-filled weekend with some old and now some new racing friends. I've said this more than once and the 1/5 community is like one big kicked back family and the atmosphere of the community is unlike anything else in RC. The Mellenberger family, Discount Hobbies crew, and racers embody that through and through. Be sure to visit their awesome shop and tracks if you're in Wisconsin. I was fortunate enough to take home both TQs and Wins at this year's event. And wouldn't have been possible without the help from my buddy, Neil Pestka, for letting me kick it with him as well as Miponline for all the support through it all. Special thanks to all my sponsors for the continued support as without these awesome products to do what I love would not be possible. Now to start preparing for 1/5 Canada Nats, can't wait!
Congratulations Matt! Great job in the 1/5th scale world! Also congrats to Neil Pestka for finishing 3rd in both 1/5th Buggy and Truck making it 2 of 3 drivers using JConcepts to reach the podium.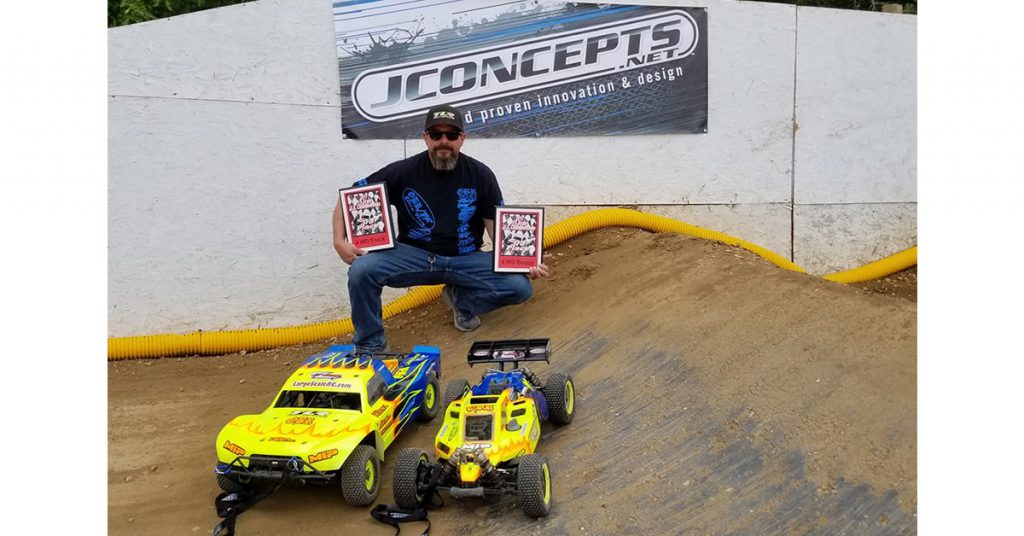 _____________________________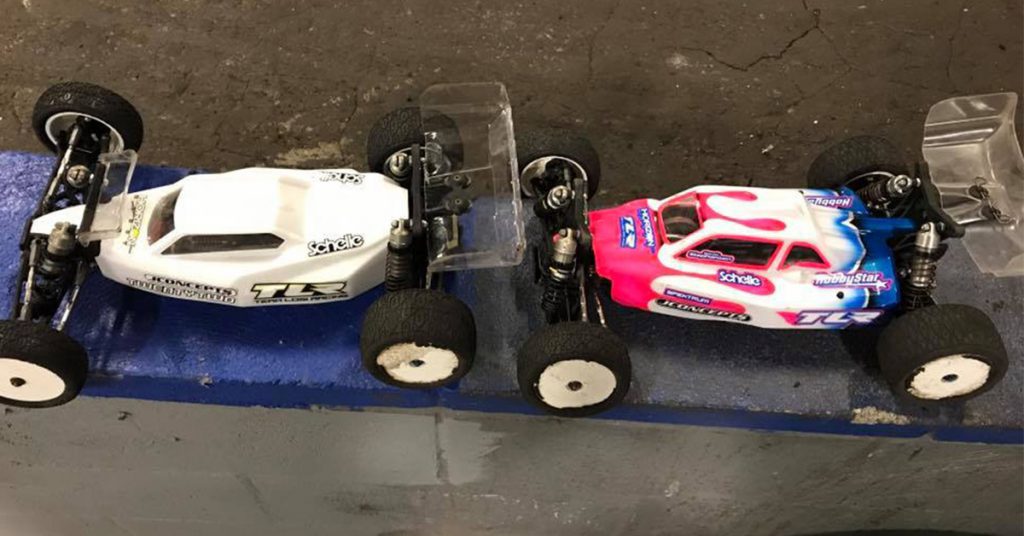 Staying active and doing a little club racing, TLR/JConcepts speedster Derek Stephansen, got some track time in at Nor-Cal Hobbies in San Jose. On the high grip clay surface, Derek was able to TQ and win in both 2wd and 4wd modified classes using gold Dirt Webs and Space Bars on his TLR cars. Since joining the JConcepts team, Derek has been ultra fast which is tough to do balancing work, RCs and life. Great job Derek!
_____________________________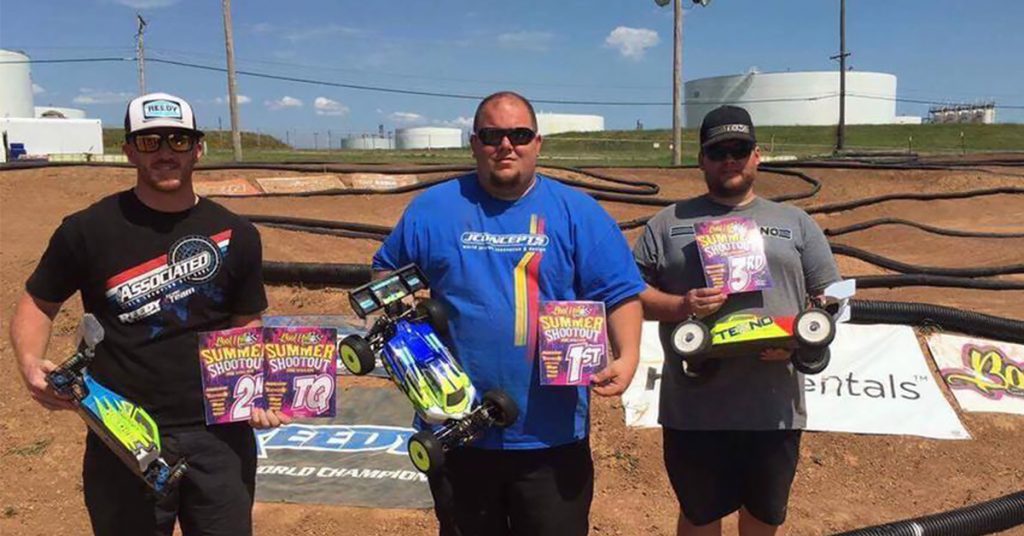 Texas native, Jerry Dean II attended The Boothill Summer Shootout at FSR Boothill Raceway in Ponca City, Oklahoma, where he competed in the Pro Nitro Buggy and Ebuggy classes. Dean would use the green compound Subcultures to take the win in Ebuggy and 2nd place in Pro Nitro Buggy on the loose and rough conditions.
Also in attendance at The Boothill Summer Shootout from Oklahoma was JConcepts' Tyler Keel. Tyler also competed in the Pro Nitro Buggy and Ebuggy classes where his race results would be the opposite of teammate Jerry Dean II. Tyler would finish 2nd in Ebuggy and go on to win the Pro Nitro Buggy class making it a JConcepts 1-2 finish in both classes! Thanks to Jerry and Tyler for holding it down in Texas for JConcepts.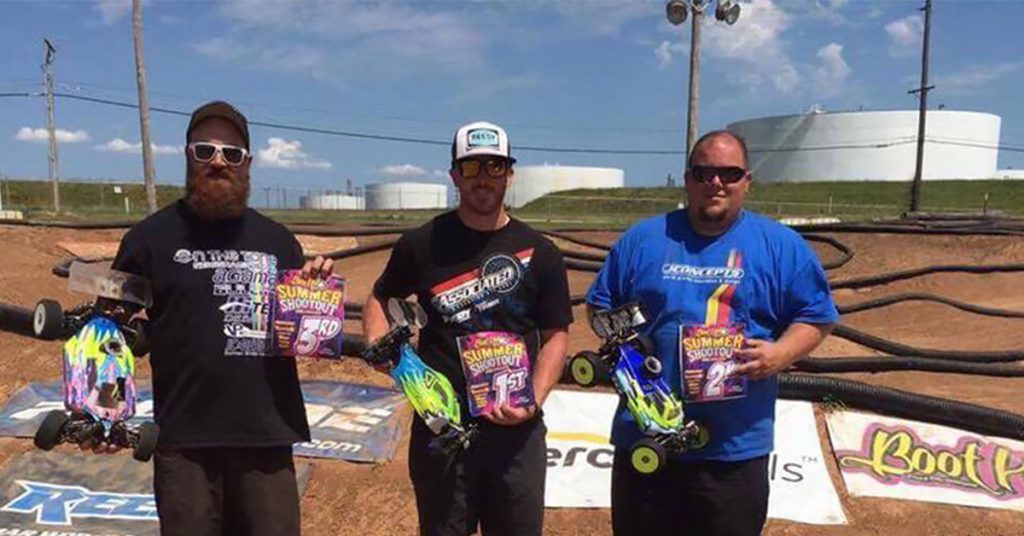 JConcepts would take another win at The Boothill Summer Shootout, but this time in the Nitro Truggy class! Team driver, Robert Chapman would go on to set the TQ time and take the overall win in Nitro Truggy. Finding the grip needed to win, Robert would use the blue Chasers to catapult himself to 1st on the podium! Great job by the JConcepts team at The Boothill Summer Shootout!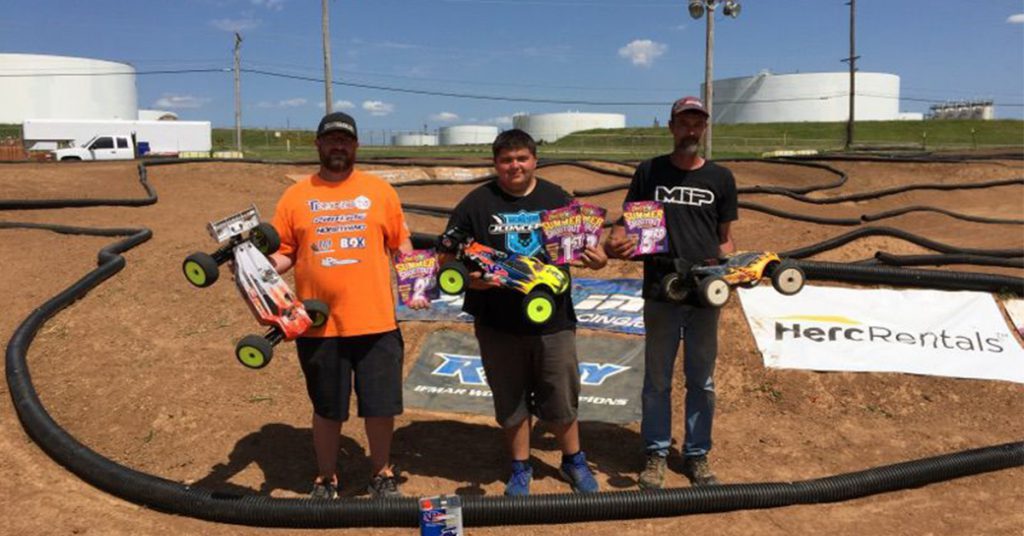 _____________________________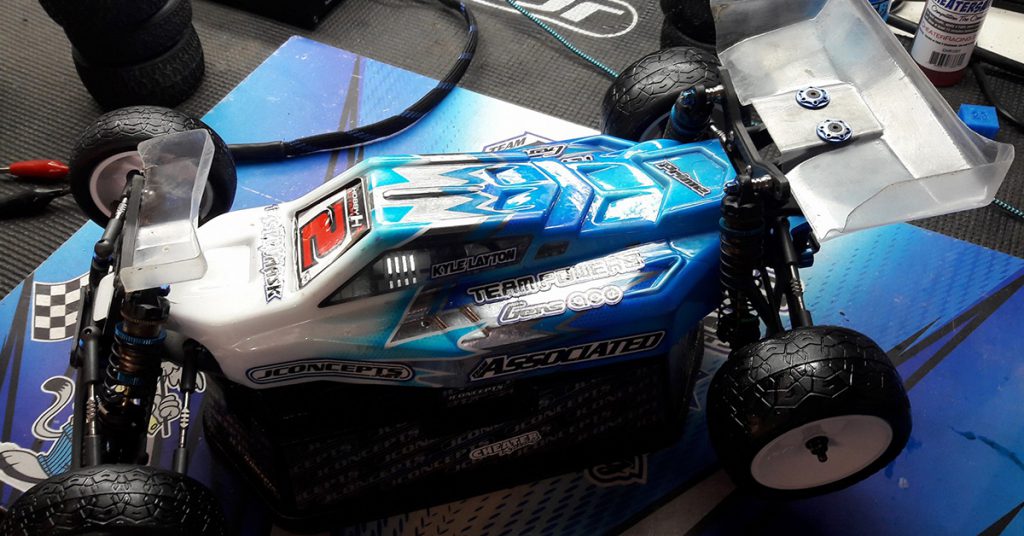 JConcepts team driver, Kyle Layton is on a roll as he attended the 3rd round of the Turf Wars in Reno. Round 3 was held at Whip it RC and utilizing a cross between the JConcepts Octagons and Spacebars, Kyle was to take the TQ and win! Kyle has mentioned that the F2 body for the B6 is now his 'Go To' body giving him the style and performance he loves.
_____________________________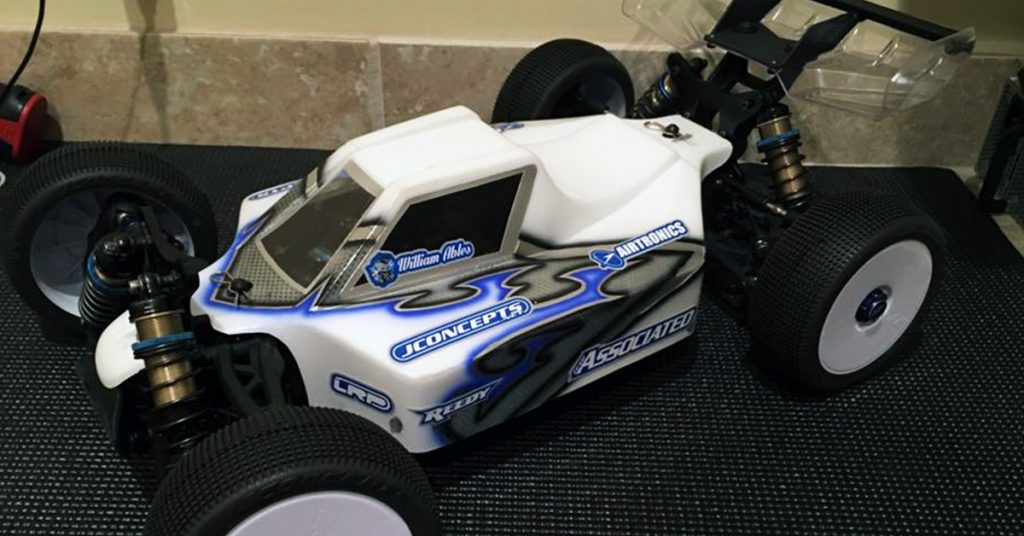 Trying to improve his performance after the AMS 8.0, William Abes has been hitting the track hard and the only way to improve is to get in some wheel time. William has spent the last two weekends club racing at Flowood R/C and was able to take the wins over the past two weekends. That's what is is all about… progression!