JConcepts Race Team Update – July Week 4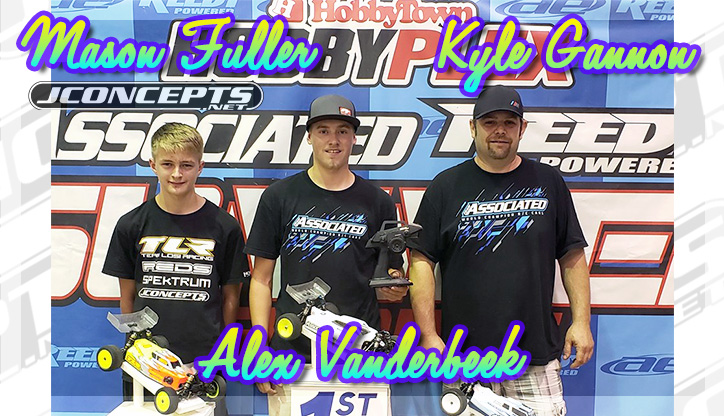 Last week, HobbyPlex hosted round 3 of their popular Team Associated Summer Series attracting some of the best racers from the region to partake. This is a great opportunity for the Midwest fast cats to show off their speed and with Hobbyplex being such a great location and track facility, draws in some of the hottest summer action around.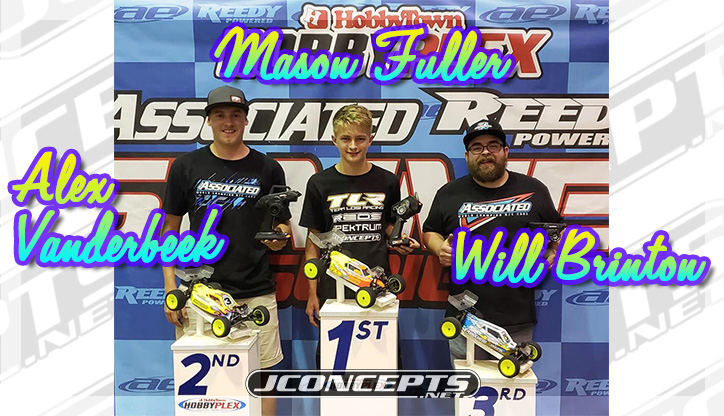 Congrats to the JConcepts drivers that attended last week's Team Associated Summer Series and there's no surprise that JConcepts' Mason Fuller took home the win in 2wd with Alex Vanderbeek winning the 4wd modified class. These two continue to push the speed envelope and together are lifting the entire area's skill level. In 4wd, Mason finished 2nd behind Alex with JConcepts' Kyle Gannon taking 3rd. In 2wd, the results flipped flopped with Alex taking 2nd behind Mason and all smiles for Will Brinton as he took 3rd and now up 2 points to Alex Sturgeon in their Buddy Grudge Match.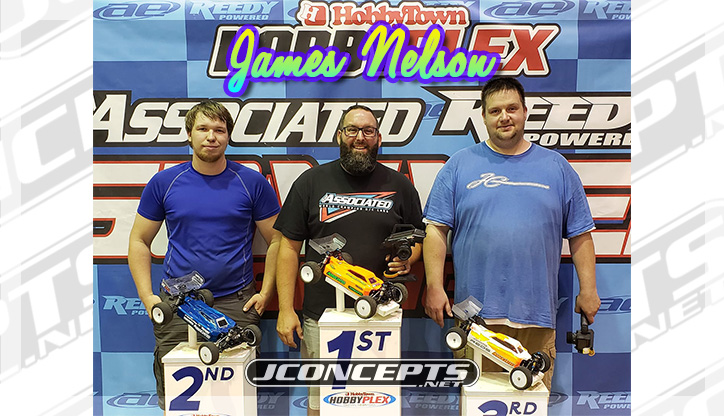 Also attending the AE Summer Series was James Nelson, who found the speed to snag a win in the 13.5 4wd class. With the gold Ellipse rear tires and gold Dirt Web fronts, James had the winning tire combo that was served him up a nice win over the weekend. Thanks for race update James and keep it up!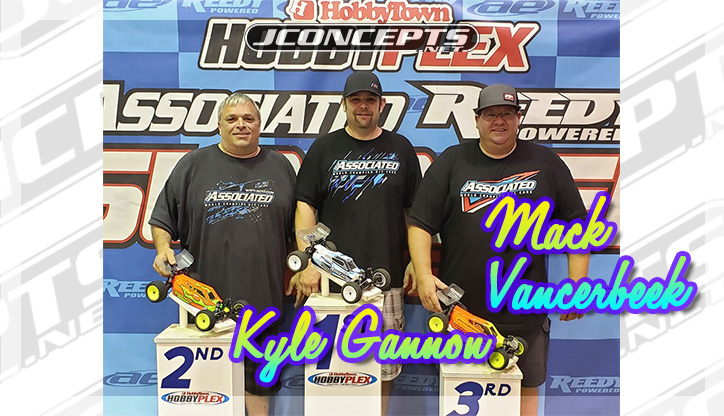 Team drivers Kyle Gannon and Mack Vanderbeek had a classic, old school battle in the 40+ 2wd Modified class, but this time, it was Kyle on top. Kyle had the perfect weekend converting a TQ effort into a win to boost his chances at the overall. Make put in a great fight and ultimately finished 3rd overall.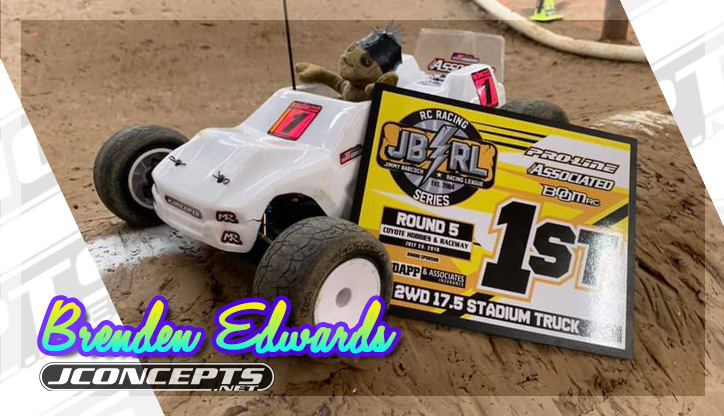 I am Groot Racing, aka Brenden Edwards, put in a killer weekend at the track. Instead of saving lives, he's out there grooting the competition into submission. Gold Octagons were the tire of choice for Brenden as he won round 5 of the JBRL series in 17.5 Stadium truck! I am Groot!!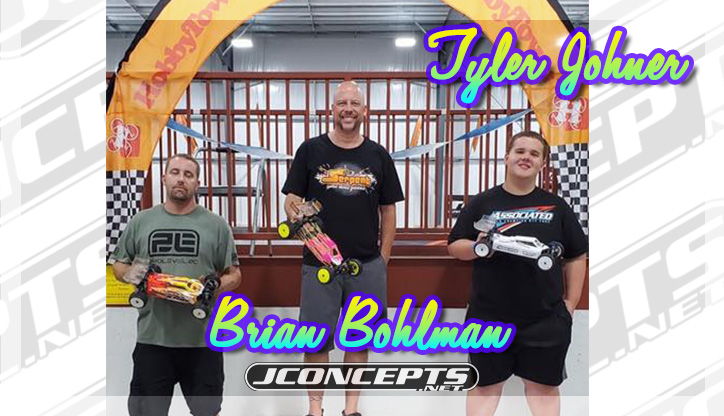 The captain does it again. Congrats to Serpent Regional Manager, Brian Bohlman as he executed another great racing weekend, but most importantly, having fun doing it. Here's how Brian recapped his weekend of racing at Thunder Road, "Had another great day of racing and fun with a great group of racers. Tyler and I had a great battle the entire main! It's great to see younger drivers putting in the time and effort to be better each week :-)My Swagger and Twin Pins were super fast. I ran the same set of tires the last two race weekends and practice at Thunder Road Raceway!" Keep the smile going Brian and great job!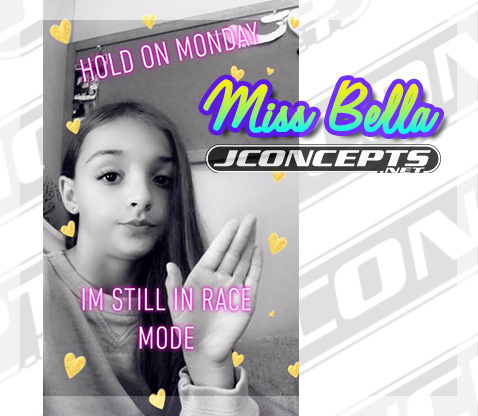 Keep the mood always in Race mode like our Miss Bella! Terrific job by Miss Bella last week, who took an awesome win at her local track, Tri-Cities R/C Racing. With a lot of testing and practice, Bella has been on fire and looking faster each time she hits the track. Coming off a good weekend, Bella won the Etruggy class after she set the TQ in qualifying. Next race for Bella will be the King of Kings so let's cheer her on!!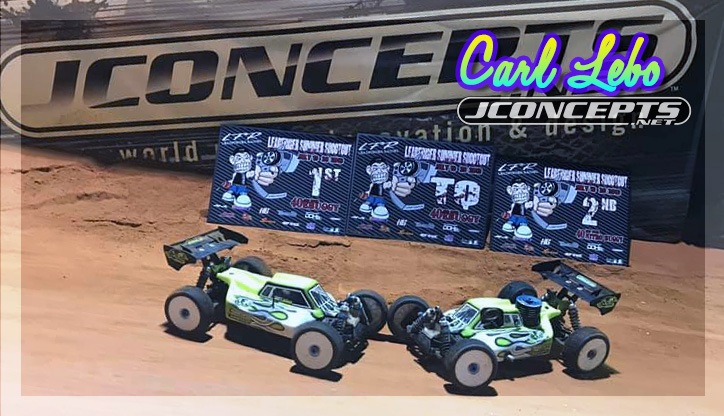 One of the nicest guys out there and always a helping hand in the pits, Carl Lebo was blazing fast last weekend as he raced at the Lead Finger Racing Summer Shootout hosted by Mills Pond RC Speedway. Carl set the TQ and took the win in 40+ Ebuggy and finished 2nd in 40+ Nitro Buggy to cap off a fun weekend at Mills. Tire of choice was a combination of blue and green Reflex tires. We're sure Carl also pitted all day long while taking 1st and 2nd in his own races. Thanks Carl!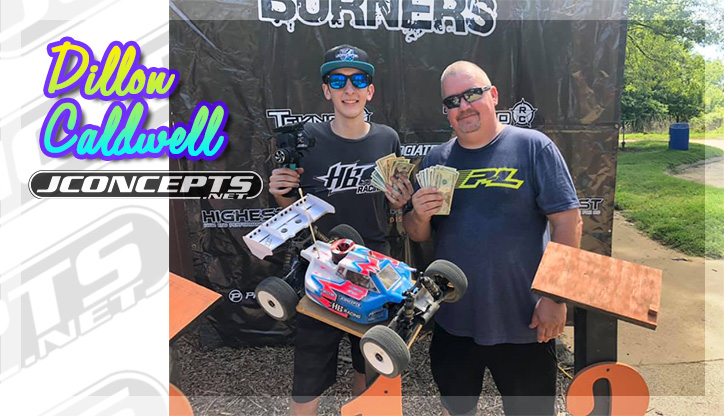 It's not always you get a chance to bring money home from an RC race. But when you do, you gotta cherish it because that's winning! Congrats to Dillon Caldwell on his Dash for Cash win at the Midwest Nitro Challenge!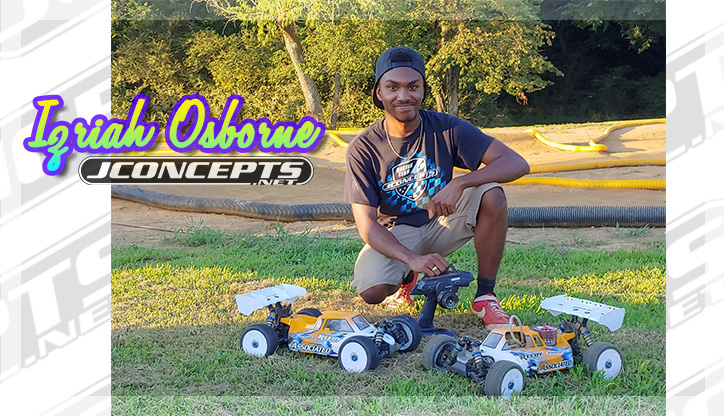 A wise man once said you have put in a lot of work in order to do work. Izriah is hitting it hard this year and it's great to see such a high level of motivation. Club racing last weekend at Radioactive Raceway, unfortunately, the turnout was small so it became a good practice session to test out and dial in Izriah's new motor. The time also gave Izriah the opportunity to try out a lot of JConcepts' different treads and compounds and finding out that he particularly liked the Stalkers the best on the loamy track. Next, time the Izriah will be ready!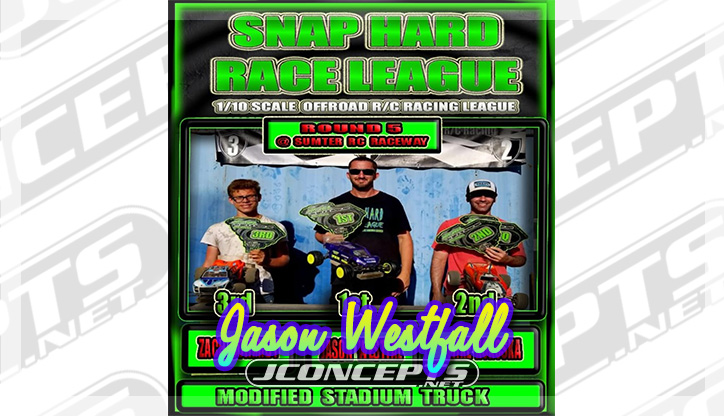 JConcepts team driver, Jason Westfall, took the win at the Sumter R/C Raceway during round 5 of the Snap Hard Racing League. Jason has been driving well throughout the series and is looking to secure some awesome overall results. Good luck Jason and finish the series out in style!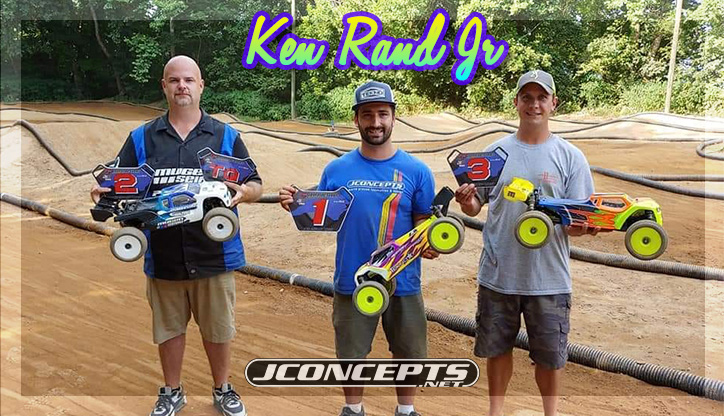 Last weekend, Ken Rand Jr. took the win at round 4 of the TSOC Series in Wilkesboro, NC. Using blue compound Triple Dees on his Etruggy. Despite the rough, loose conditions, Ken was hooked up and was able to drive comfortably out front. Does anyone else have that awesome shirt?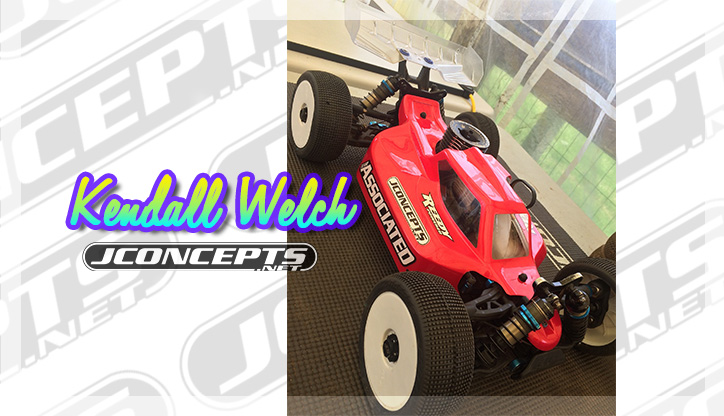 Great racing last weekend from Kendall Welch, as he attended the Minnesota Off-Road Racing Series, or better known as MNRC! Round 3 was hosted by Rick's Hobby Farm. Since the weather was very questionable, the race event was run on a compressed format just in case of rain. Kendall finished 4th in Nitro Buggy after recovering from a flame out in the pits. However, in Ebuggy, Kenall was the SPEED and went toe to toe with JConcepts teammate, Kyle Holmberg, and came out on top after crossing the checkered flag while in 1st. Kyle finished 2nd making it a JConcepts 1-2 finish in Ebuggy!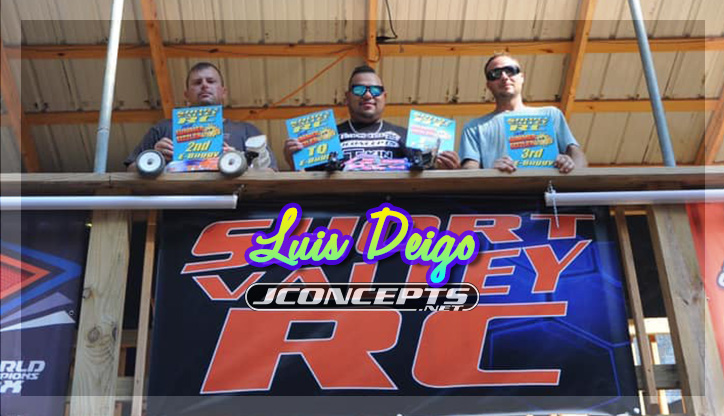 All smiles from Short Valley R/C, in Virginia, as Luis Diego pulled off an impressive win in both the Ebuggy and Etruggy classes at the Summer Sizzler. Luis got the job done using green compound Reflex tires on both of his rides to finish off an excellent weekend of racing. Where will Luis head to next? Stay tuned!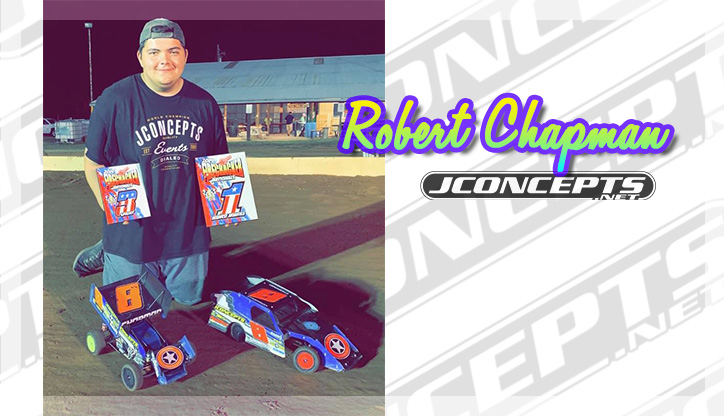 Robert Chapman threw it down last week at the 2019 Firecracker Nationals hosted by Lawton R/C in Oklahoma. Robert ran 2 classes, the masterful Outlaw Sprint, and the tough Midwest Modified and had a blast. Robert executed the perfect comeback in Outlaw Sprint after a slow start by bumping from the B to the A-main and finished 3rd overall. The tire of choice for Robert was the JConcepts Dirt Web fronts and Reflex rears in green compound. In Midwest Modified, Robert was the driver to beat after setting TQ and showing he had the winning pace. On his Midwest, Robert ran green compound Dirt Webs all the way around to make the win happen.
Like clockwork, Thor Ott took home another carpet win. Thor has quietly become the authority in 17.5 2wd buggies on carpet as he added another win to his 2019 results and for the popular JConcepts Swaggers and Twin Pin tires as well. With the JConcepts NCTS arriving in October, Thor will be ready to throw down for a podium!