JConcepts Race Team Update – July Week 3!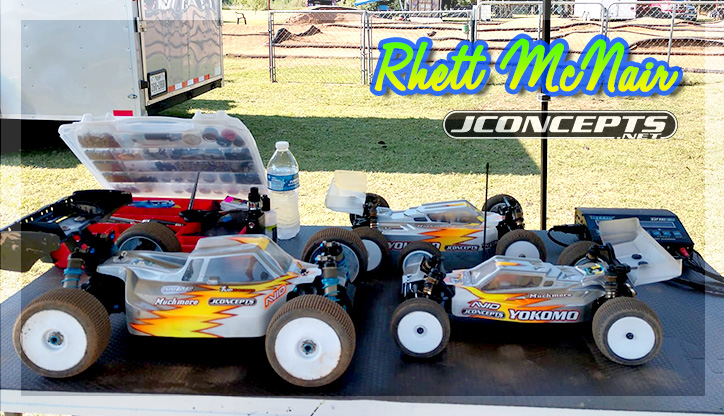 Not often you get to race an 1/8th scale vehicle alongside your 1/10th cars at the same event, but last week team driver, Rhett McNair, had this rare opportunity and had a great weekend capturing the win in 2wd buggy. Despite getting the TQ's in all 3 classes and then go on to have mechanicals in 2 (sometimes racing just goes that way), grabbing 1 win is better than no wins! Tire of choice for Rhett was the Hybrid tires on his 1/10th and Kosmos on his 1/8th Ebuggy.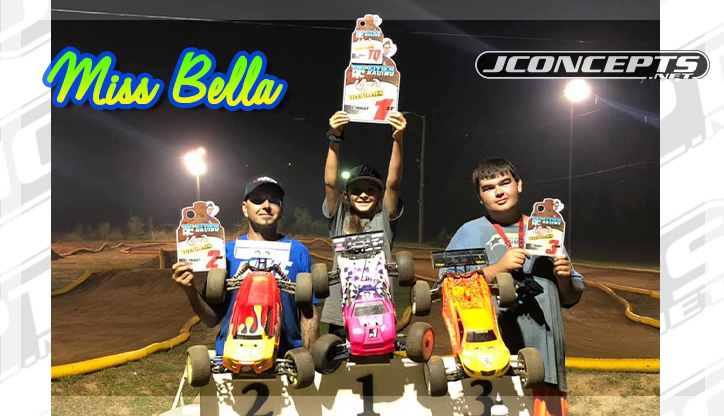 It's always fun to follow along with Miss Bella and her RC adventures and last week, Miss Bella, captured 1st place in the Etruggy class at the Tri-Cities R/C Racing's King of the Hill Billies Race. Her truggy was dialed on green compound Triple Dee truggy tires and supplied her with the grip to rip up the competition. Talent also helps of course! Great job Miss Bella and keep up the fighting spirit!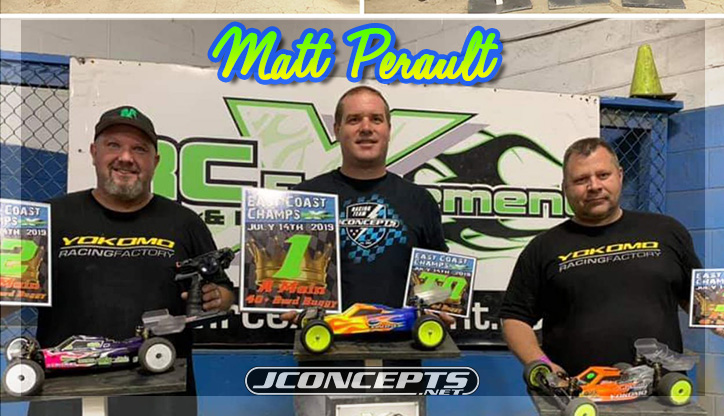 Always good battles in Fitchburg, home of R/C Excitement. Team driver, Matt Perault, took on the 40+ 2wd class an came out fastest with a TQ and win! Matt also threw down in the 2wd Mod class placing 5th and 2nd in 4wd Modified. Using black compound Octagon tires, Mono wheels and F2 bodies, Matt was on point all weekend. Great job Matt!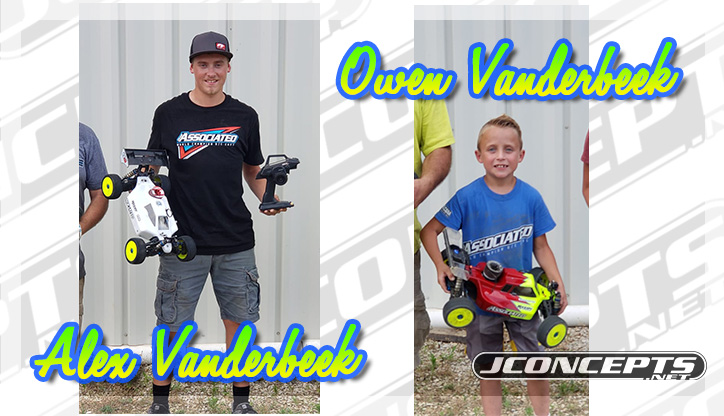 It was a terrific racing weekend for Alex Vanderbeek and his younger brother, Owen, as they ventured out to the LRT Summer Series and had a blast. Alex TQ'd and won the Pro Nitro Buggy class while Owen TQ'd and won the Sportsman Nitro Buggy class and ended up 2nd in Ebuggy. The blazing-fast brothers both ran a mixture of R2 and O2 Stalkers tires and switched to R2 Kosmos tires when the track deteriorated. Awesome job team Vanderbeek!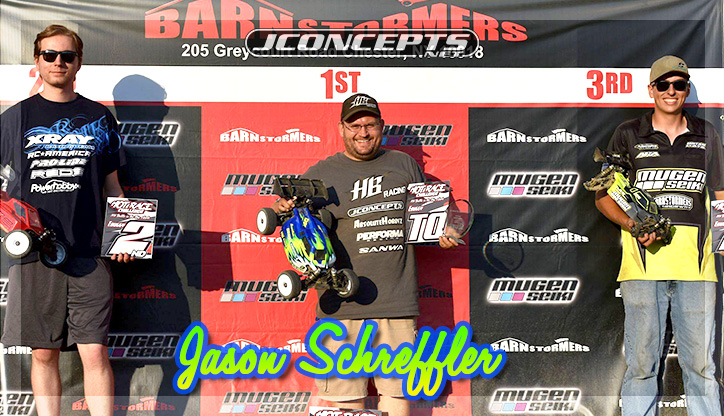 What a killer weekend for team driver, Jason Schreffler as he had a great time at the Big Apple Challenge at Barnstormers R/C Raceway. Here's what Jason had to say about his racing adventure, "Had the pleasure of racing with Cole Ogden and having a lotta fun. Grueling track conditions with super high bite, yet rougher track surface. Certainly made it a lot of fun to drive. Ebuggy, I TQed and won on R2 Kosmos! Nitro Buggy, I finished 2nd to Cole on O2 Blockers." Judging by this week's race team posts, the Kosmos tires are really starting to pick up in popularity! Thanks, Jason for sending in the report!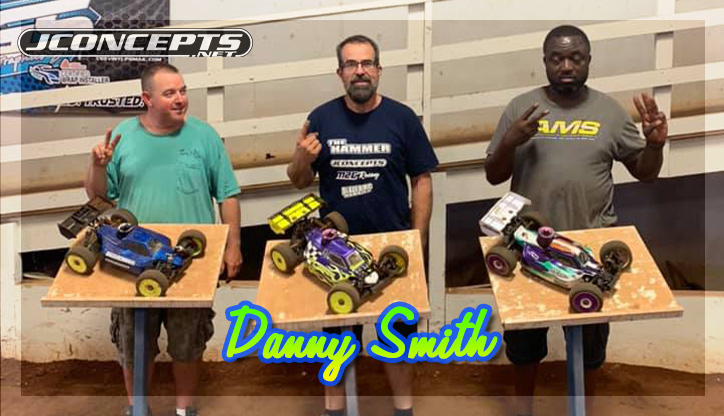 Another fast weekend for Danny Smith as he club raced at Warehouse Hobby and set the TQ and went on to win the A-Main! Danny was rockin' green Rehab tires and was able to get the job done against a fast local crowd. Awesome job and always a pleasure to get a race update from Danny!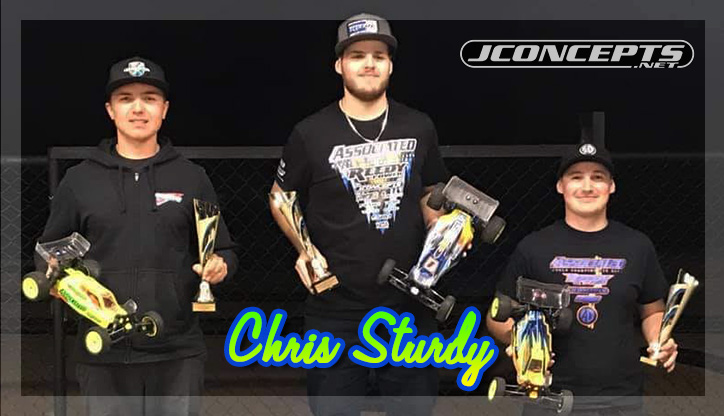 The man! Perhaps the fastest 1/10th driver in all of Australia, Chris Sturdy is really starting to step into the spotlight. After a successful Reedy Race debut, he's been riding a new wave of confidence. Picking up the Double wins and titles at the 2019 RCRA Qld State Championship, Chris Sturdy repeats his efforts from 2018 as double champion of 2wd and 4wd Modified! Congrats on the awesome wins and well deserved Chris!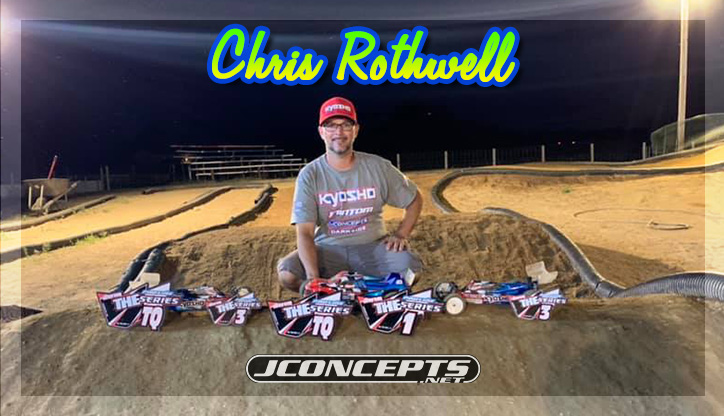 Chris Rothwell attended rather a large race over the weekend with 280 total entries, better known as round 3 of THE SERIES hosted by the Sandpit. Chris showed the speed in the Stadium Truck class with a TQ effort in qualifying and finished off the weekend with a win. Chris also placed 3rd in both 2wd Stock Buggy and Mod buggy. That's how you do it Chris, nice job!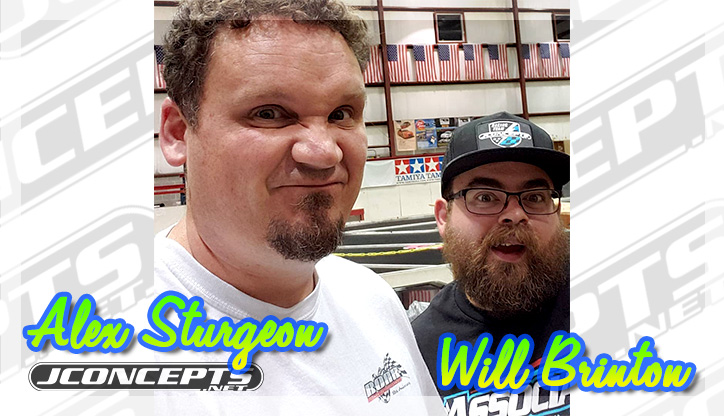 Two of our favorite team drivers from the Midwest, Alex Sturgeon and Will Brinton always go head to head in 2wd buggy at The Plex. For fun, for bragging rights, for laughs, and a good time, who knows but it doesn't get much closer then last week's race as Will took the photo finish win over Alex by just .2 seconds. Who's gonna get the win this week? Hmmmm. Will 1 – Alex 0, as we start the tally until the end of the year!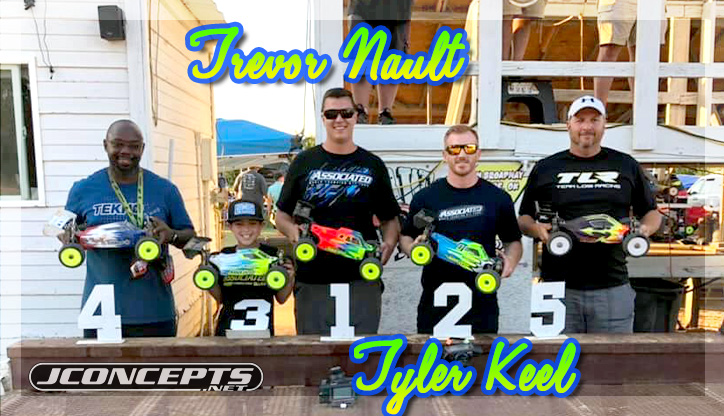 Another two that always seem to have a grudge match at the track, Tyler Keel and Trevor Nault went head to head in Pro Ebuggy at Shaw's R/C in Ardmore, OK for the Red River Point Series. With the margin just .9 seconds apart, Tyler took 2nd while Trevor Nault (the one in the middle with the biggest smile) took the win over his good buddy. Should we start a teammate tally on these two as well? Trevor Nault 1 – Tyler Keel 0 as we start the count! Who's going to have more wins over the other by the end of the year?