JConcepts Race Team Update – July, week 2!
Racing popularity (and skill) has definitely grown in Australia and certainly so in recent times. Drivers like Ray Munday and Ben Howard have paved a way for future Australia young stars to emerge from the land down under and this is a very good thing as RC racing's community grows globally. Once the fastest guys around and still the bar by which all speed was measured, now have turned into mentors as well as competitors for the next generation to chase after. Ray is still undoubtedly fast and one of his greatest assets is his ability to set up his car for comfort and speed.
While at round 2 of the Victorian Driver's Series in Shepparton, Australia, Ray set the TQ and also took the win in 2wd modified while his son, Lachlan Munday, set the TQ in 4wd Modified and is really starting to put the pressure on his father at the races. Also congrats to Ben Howard for his awesome display of speed in 17.5 2wd and 13.5 4wd buggy ending the weekend with double wins! Ray and Ben used a combination of Dirt Web front 2wd tires paired with either the Ellipse rears or the new Sprinter 2.2 tires to make it a successful weekend. For bodies, it was the popular P2 body with Aero S-Type rear wing and center wing divider FTW!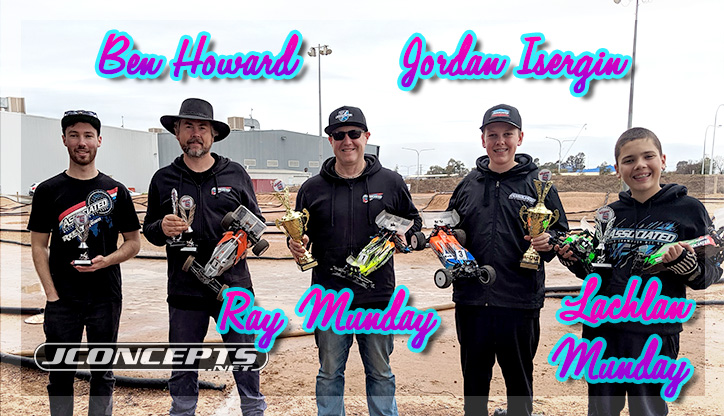 Lachlan Munday was able to secure the overall TQ in 4wd modified, but taking the win was the very talented and upcoming JConcepts driver, Jordan Isergin. Despite having a new car for the weekend, Jordan made the most of his 3rd place qualifying position using green compound Dirt Web 4wd fronts and Ellipse rear tires to take the terrific win! Nice job Jordan!!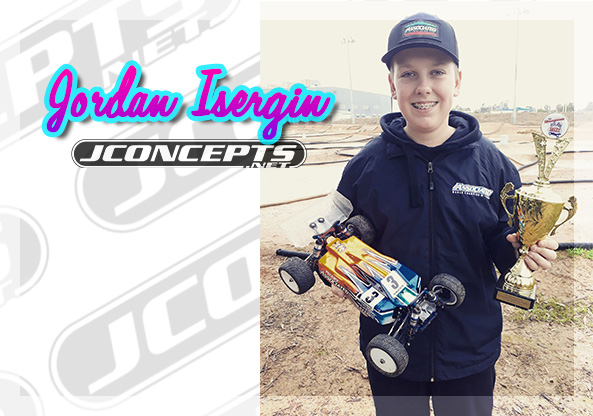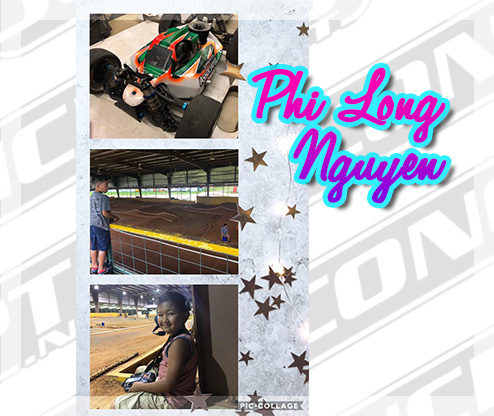 There's no doubt that there's a lot of excitement behind the very talented Phi Long Nguyen as he journies upwards from 8 years of age until who knows when! It's just great to see Phi Long at the track racing and working hard, but most importantly, enjoying himself and having fun like kids should. Doing a bit of club racing at his local track at Mike's in Porter, Texas, Phi Long cruised to a 2nd in Nitro Buggy and finished 1st in Ebuggy! The force is strong in this one!
Yep, that's a wig, but doesn't Robert look better with long hair?? Robert Chapman scored the TQ and race win at Wild Bill's at last week's Friday night club race in the Midwest Modified class using JConcepts green compound Dirt Web fronts and green compound Ellipse rears to handle the business! Great job Mr. Champan!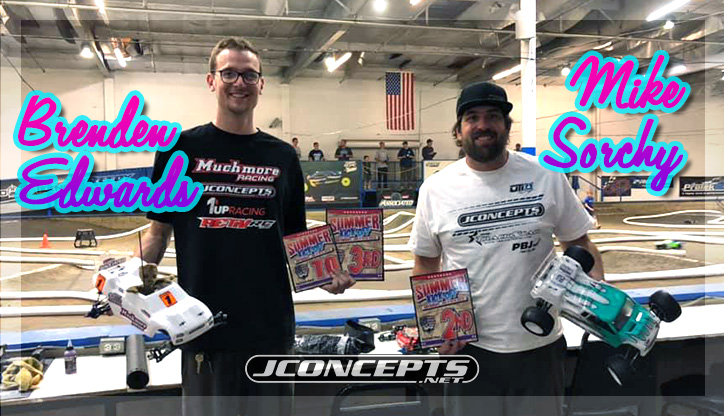 A few of our JConcepts team drivers attended the SDRC Raceway Summer Kickoff Race and had great success with Brenden Edwards finishing up in 3rd and Mike Sorchy going home with 2nd. Not a bad way to start off the summer race season with a couple solid podium finishes!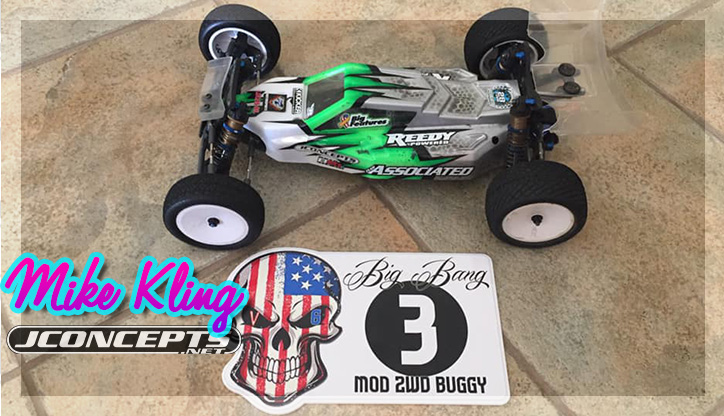 Thanks to Mike Kling for sending in his race report mentioning his fun weekend of racing with a 3rd place in 2wd Modified buggy at Beach R/C Raceway's 4th of July race. Mike found great success with the stylish F2 body with gold compound Dirt Web fronts paired with Ellipse rears to give him that podium pace.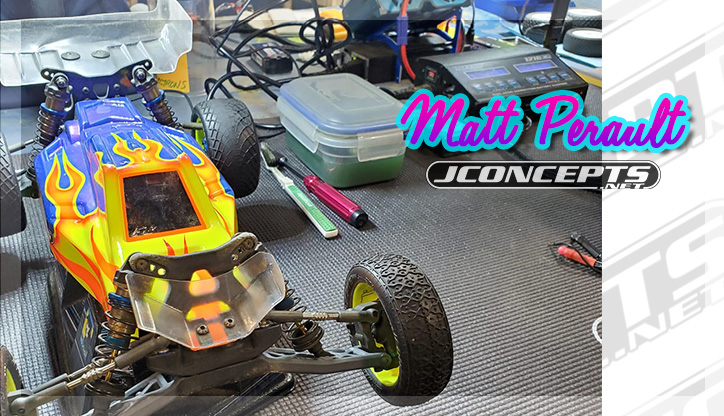 Matt Perault had a killer weekend at RC Excitement as he took his B6 decked with JConcepts goodies including F2 body, High Clearance rear wing, Aero lower front wing, Fin titanium turnbuckles and for rubber, of course, the Dirt Web Fronts and Ellipse rears on ghost tread! Results? TQ and win for Matt!!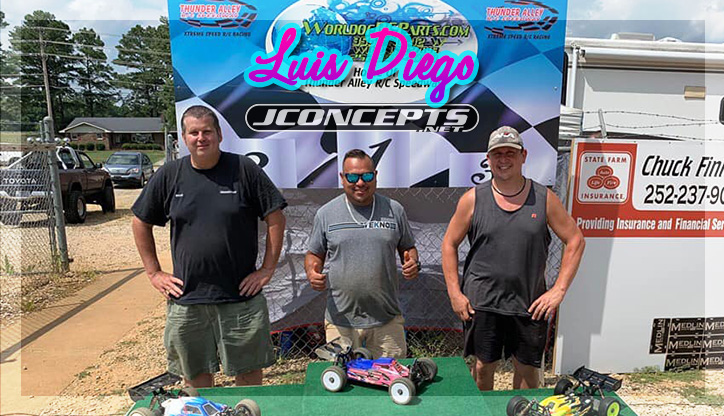 Double thumbs up for team driver Luis Diego on last week's awesome outing at Thunder Alley Raceway in Wilson, NC! Luis stood atop both podiums taking the TQ and win in both Ebuggy and 4×4 SCT classes rocking blue Reflex tires on Ebuggy and 3Ds on his SCT. What a perfect weekend and great job Luis!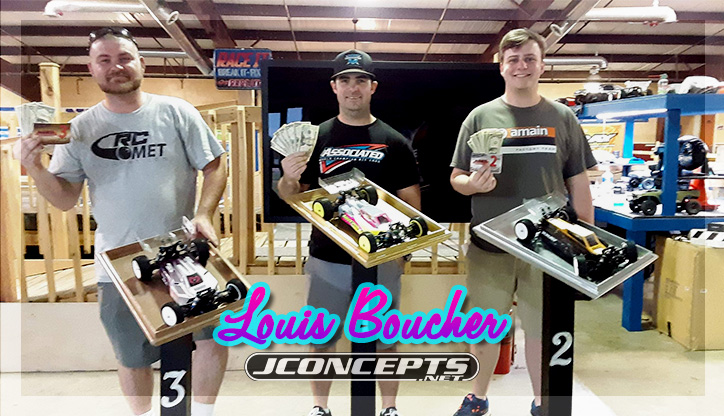 We got a fantastic report coming in from Louis Boucher, as he attended the NWA's American Payday Cash Payout Race in Rogers, AR. Not a bad weekend when you're locked in on Swagger fronts and Pin Down rears setting the TQ and making it happen in the main with a win. Great racing on the carpet and even better results with some cash money in hand!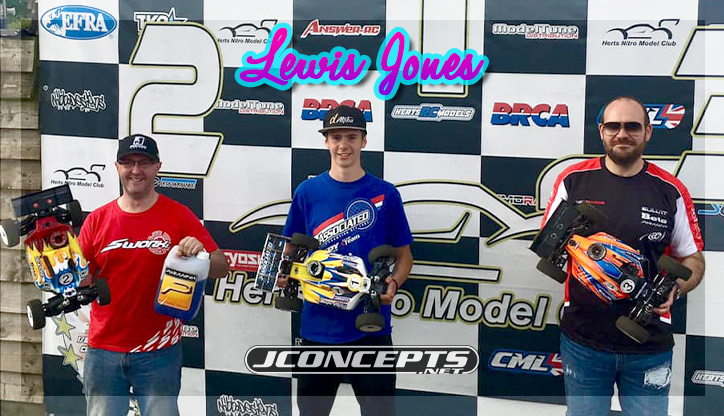 Super quick UK driver, Lewis Jones set the pace at the Southern Regional Series, aka SRS, where Lewis was fast all day starting off on Triple Dees and moved to Ellipse clay tires when the track got faster. The end result was a TQ and win, but the bigger target lies ahead at the Euros in Italy. Good luck team Jones!
Ken Rand Jr. finding ways to get it done and this time, made it happen in the Pro Nitro Truggy class at the Independence Race hosted by Sumter RC. Choosing the right tire at the right time is part of the key to success in 1/8th and Ken's choice for his winning truggy was green Reflex truggy tires. Also, Ken finished 2nd in Ebuggy making it one heck of a weekend!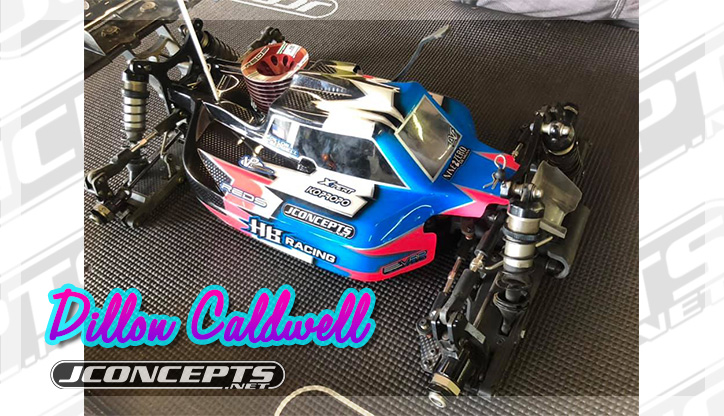 Dillon's got the speed and where ever he goes, he's a force to be reckoned with. Last week, heading out to do some racing at Mike's Hobby Shop, Dillon scored the TQ and took the win in the longer main. Good score and good lookin' ride!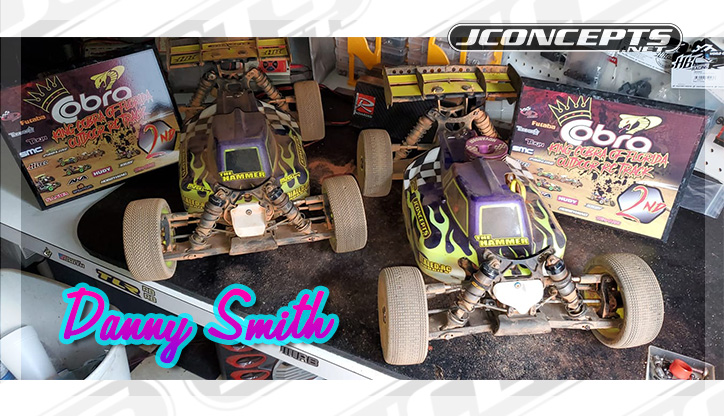 Sometimes winning just means getting through the day and every now and then, there's a rough one in there. Check out Danny Smith's weekend, "This past weekend, I used the last day of my vacation to visit and race at King Cobra Raceway in Pensacola, FL. I was able to TQ nitro buggy, but a mishap in the pits caused me to run out of fuel and I was able to hold on to 2nd place. In Ebuggy, I started 3rd and after the roughest start in the history of rc, I was able to hang in there and manage to somehow come away with second place. The track was the hottest and most dusty conditions I've ever seen. I really don't have an outdoor tires selection. I ended up using green Reflex in nitro and green Rehab in Ebuggy." Great recovery and in the end, came out with a victory.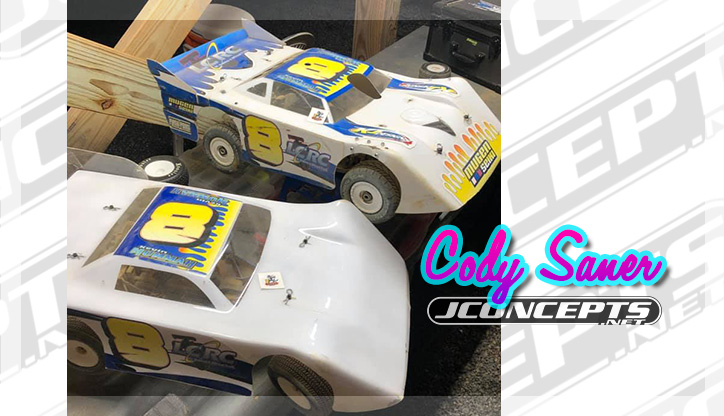 Whether it's truggy, buggy, or oval cars, Cody Saner is quick. Thanks to Cody for sending in his weekend race report as he took home 2 A-Main wins during the LCRC's Oval Point Series using the house cars! Say what?!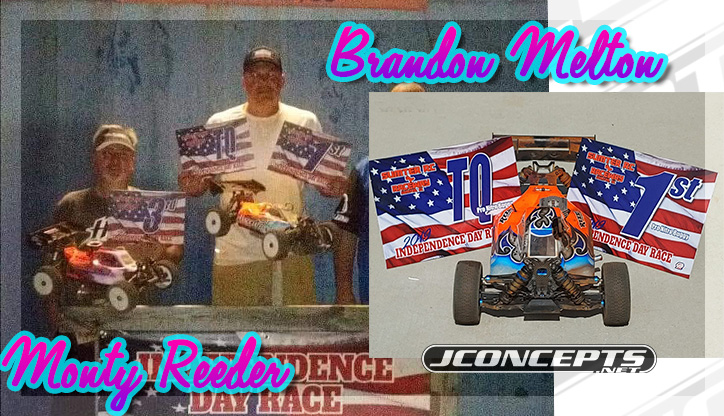 Brandon Melton and Monty Reedy both had an exceptionally fun weekend racing each other as both ended up making the podium in the Pro Buggy class at Sumter's Independence Day Race. Brandon took the win with Monty finishing on the box in 3rd. For Monty, it was the green compound Detox during the day and blue compound Detox at night. Brandon was dialed in on a combo of blue and R2 compound Stalkers as his choice of tire.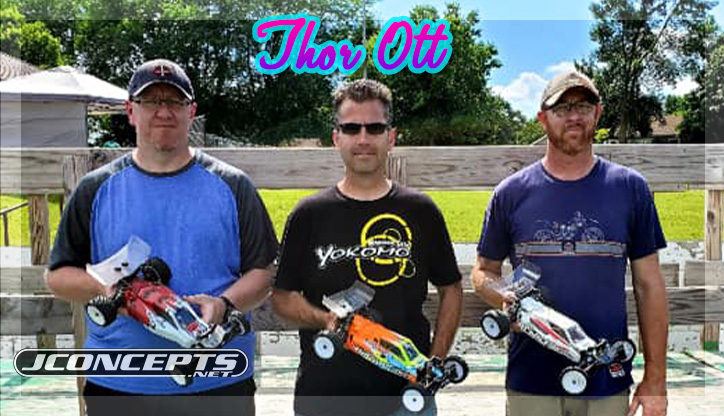 Super active and always having a great time at the track, Thor Ott has been hitting the track hard and it shows. Taking home a lot of wins in 2019, Thor has been fast using his trusted JConcepts Swagger fronts, Nessi or Twin Pin rears to get the job done at a lot of carpet and astro tracks in his region. Here's what Thor had to say, "I attended the summer series at Shamrocks RC Raceway in St. Peter Minnesota. It's an outdoor Astro track and I used Swaggers up front with Nessi's in the rear with a F2 lightweight body. Equipment was perfect all day in almost 90 degrees. Thanks for always the best equipment and support. Time for dirt this weekend." Great job and good luck this week on the dirt!