JConcepts New Release – S1 – Tekno EB48.3 Body
One of the most recognizable items in the pits and race track has to be the body shell. The Silencer, with proven success in performance and style has now been designed for perfect fit and finish on the popular, Tekno EB48.3. The Silencer, has enjoyed life as not only one of the best performing shells but certainly one of the best looking items on the off-road racing scene. The team spent many hours working with leading team drivers to develop a high-speed body specifically for the latest circuits.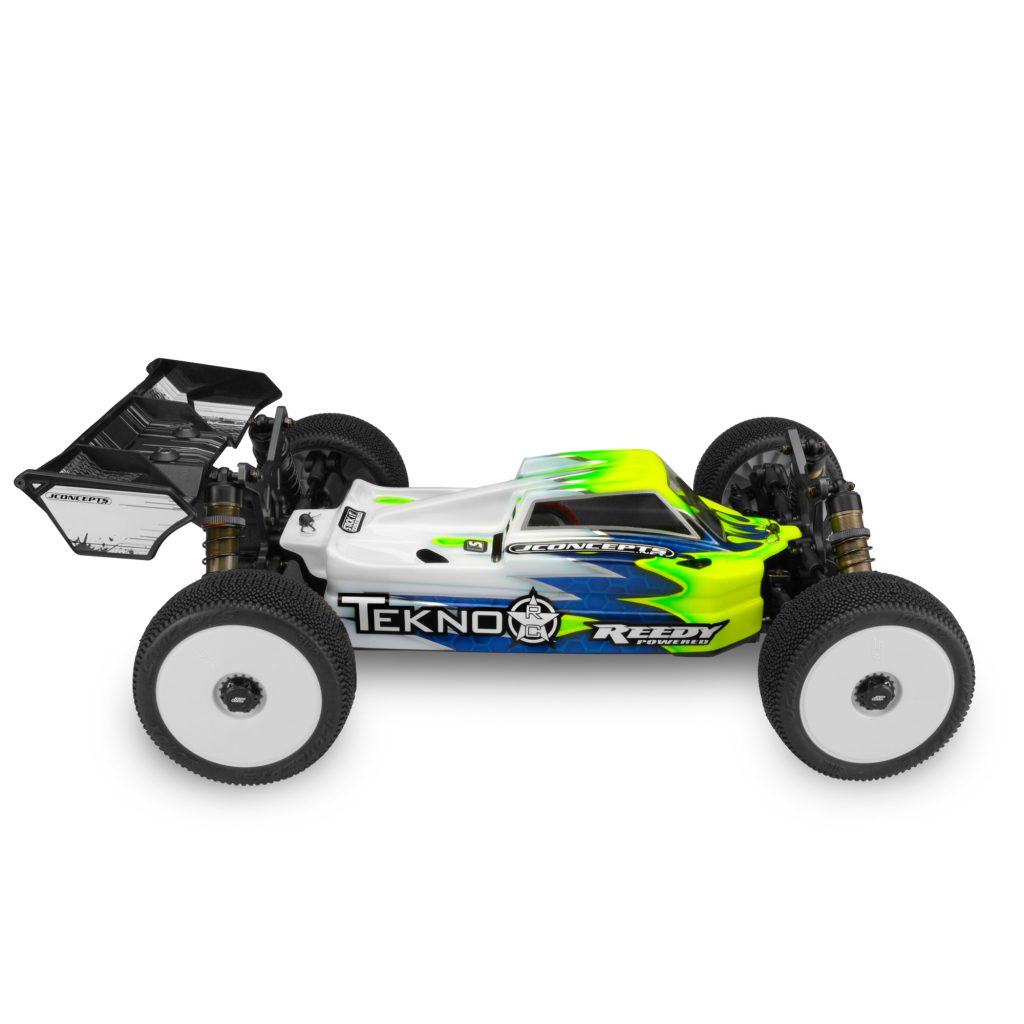 A brand-new, ground up design, the Silencer has new elements created for fast and rough terrain driving. The cab is placed in a forward position with a medium rake angle for an aggressive driving feel without sacrificing out-right balance. The forward pods have the necessary height for high capacity batteries with an added scoop, built for cooling access from a forward position. The rear of the pods are built up and include a rear winglet which drops some force on the rear tires. The mid-length cab incorporates a one-piece side window layout and includes a long "shark fin" off the rear of the cab for side-traction and straight-line tracking ability.
At the rear of the cab rests several areas which can be trimmed for air-flow and hot air escape which is a common issue with E-buggy vehicles. Just behind the motor area, another escape pocket has been added for increased passage for flow while everything exits the rear in the "scoop-like" fashion. The sides of the body have a unique step treatment which adds some strength and also a fitted change of direction forming around the chassis side-guards. The end result has the body looking, BOOM, extremely low-profile with heavy JConcepts edginess and appeal. The Silencer is formed in clear polycarbonate material with protective film and each package includes window mask and detailed decal sheet.
Silencer bodies are styled with passion, built with pride, tested by professionals and raced by champions – JConcepts.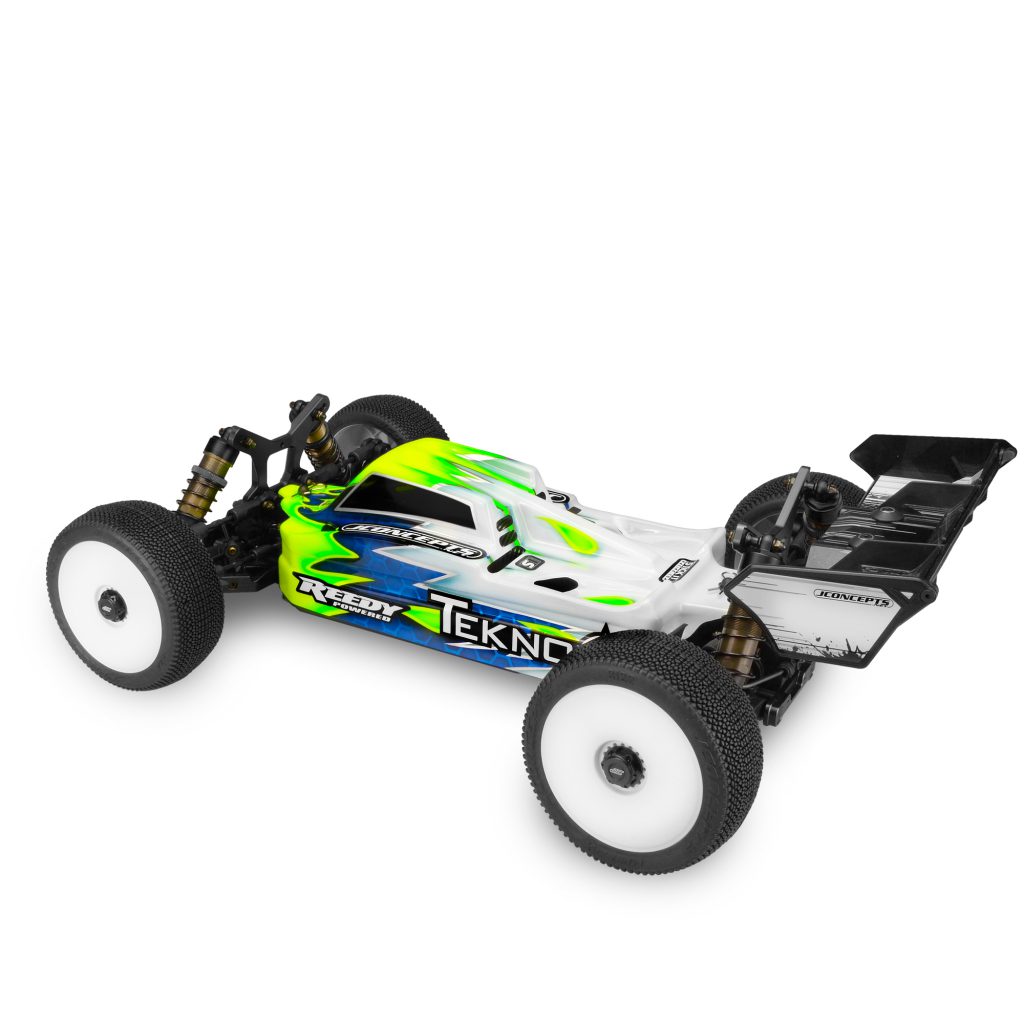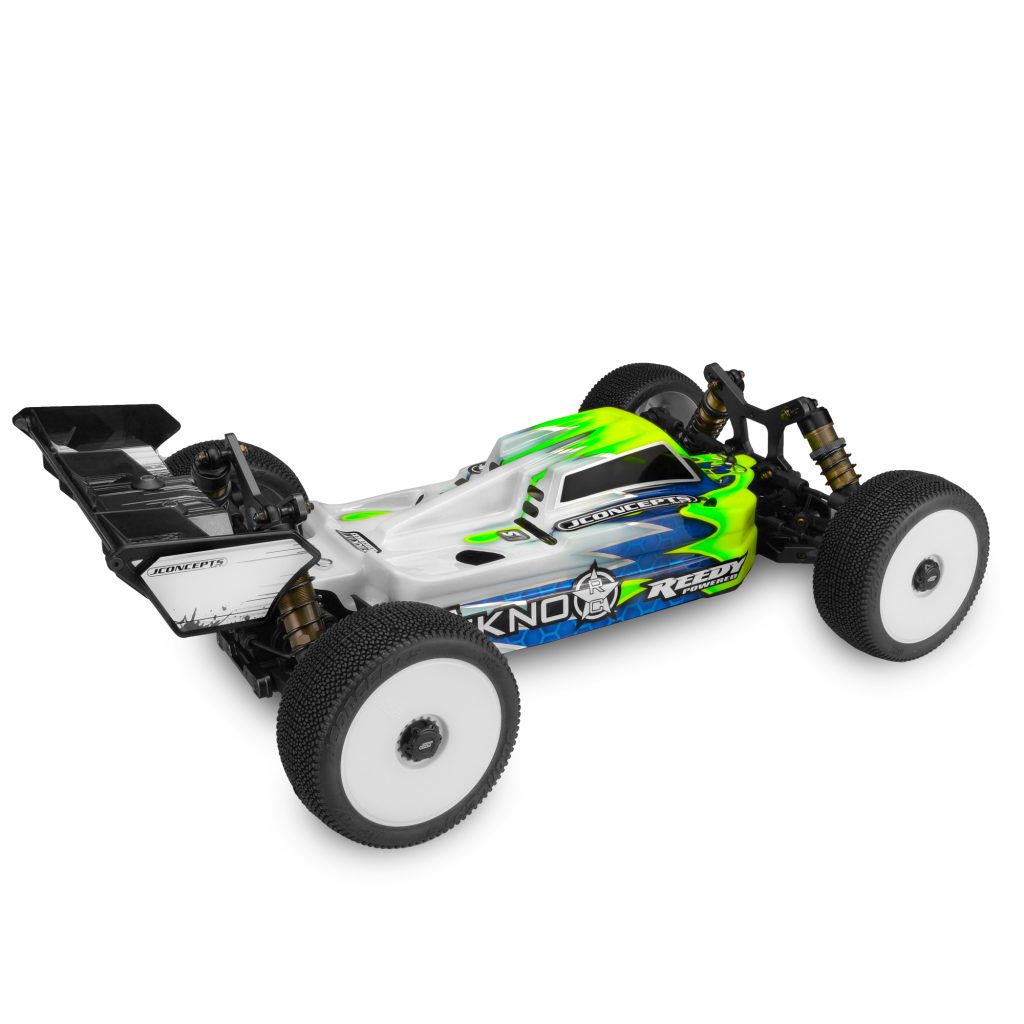 Features:
· JConcepts Silencer (S1) styling
· Forward cab bias, dual channeling rear escape
· Rear pod winglet additions on each side
· Mid-length cab with "shark fin" for added stability
· Assortment of air-escape trim options
· Clear polycarbonate with protective film
· Includes window mask and decal sheet
S1 – Tekno EB48.3 body
Part# 0328
UPC Code – 845937016485
Retail price – $33.00
Map price – $28.05
(Fits – Tekno EB48, EB48.2, EB48SL, EB48.3)