JConcepts New Release – Rustler 2wd Over-Tray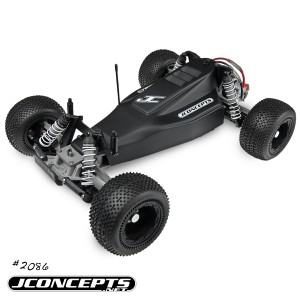 Illuzion – Rustler 2wd – over-tray – protects chassis from excessive debris
Part # 2086
Retail price – $25.00
(Fits Rustler 2wd)
When racing or bashing on a loamy or top soil track surface the inside of the Rustler chassis can become loaded with dirt or debris which creates extra weight. With the JConcepts over-tray these worries are minimized with the simple and functional over-tray. Fitting nicely under the body; the JConcepts over-tray hugs the outside dimension of the Rustler chassis protecting the inside from unwanted excess dirt and debris build-up during racing conditions. By minimizing resting surface area the void and protrusion free design is all about performance.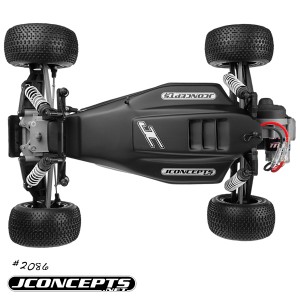 The over-tray is snug around the entire chassis structure while being attached with hook and loop tape around the sides and a slide-in fit in the front for easy access. The over-tray is built with extra height and rake to provide extra room for various electrical and battery configurations. The over-trays are designed for the stock Traxxas power and electrical or updated systems with compatible power.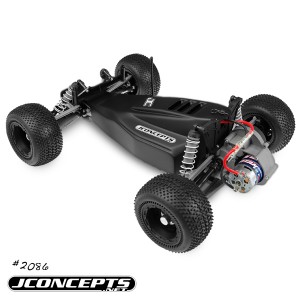 Features:
· Original JConcepts simple design and function
· Durable clear polycarbonate material can be painted or wrapped
· Plenty of clearance for various electrical and battery configurations
· JConcepts – World Proven Innovation and Design
*over-tray shown is trimmed and mounted, actual part comes clear and untrimmed.