JConcepts New Release – Pinion Pucks
Carrying an assortment of pinion gears has never been easier with the introduction of the Pinion Puck by JConcepts. The circular design and aluminum material surrounds the pinion gear and protects the finish of valued gears from damage. Each Pinion Puck has steel pins pressed into location giving the proper placement for the pinion. The pins also provide a sturdy area for the holding set screw to clamp against.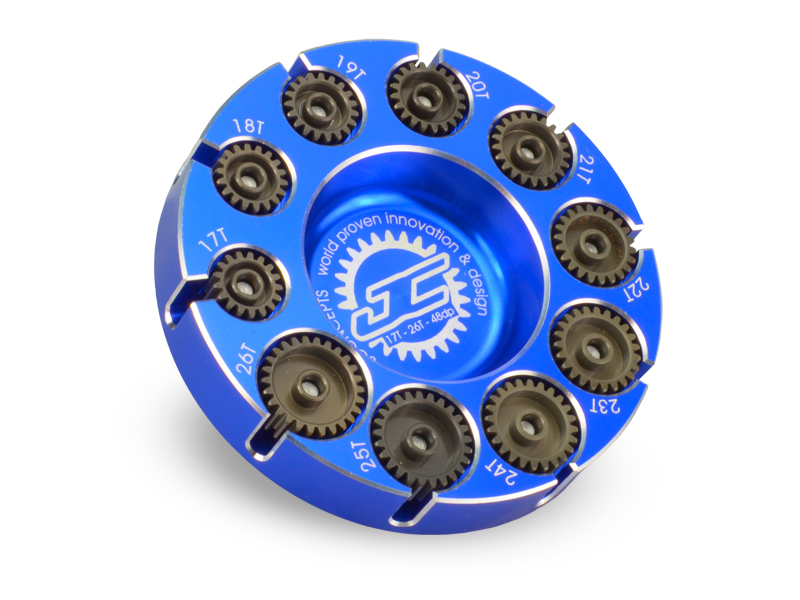 Each pinion cavity is laser etched indicating proper size ranging from from 17-26T in 48 pitch for mod pinions or 27-36T in 48 pitch for stock pinions. The center features a recess to hold small components and also etched to indicate overall size of the Puck while displaying JConcepts branding. The Puck is available in blue or black colors and features the silver chamfered edging which highlight an innovative design.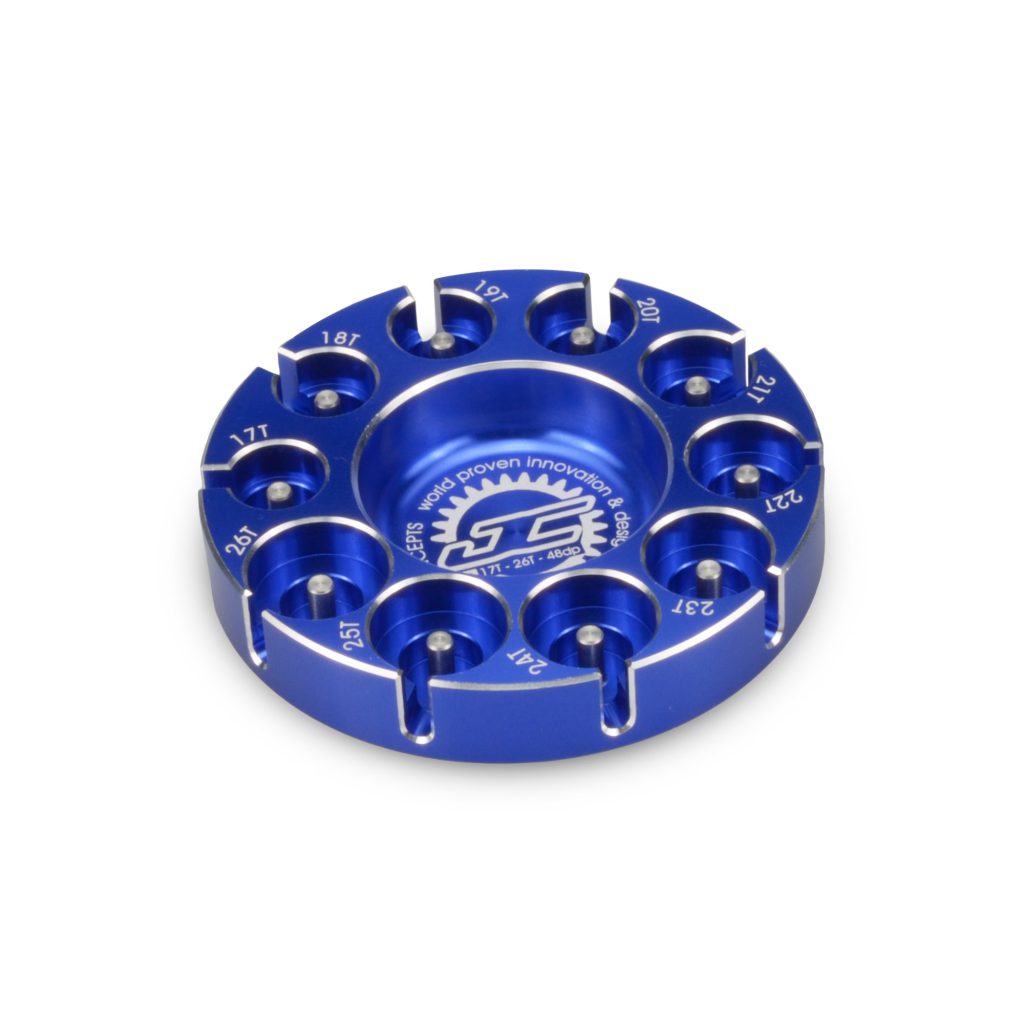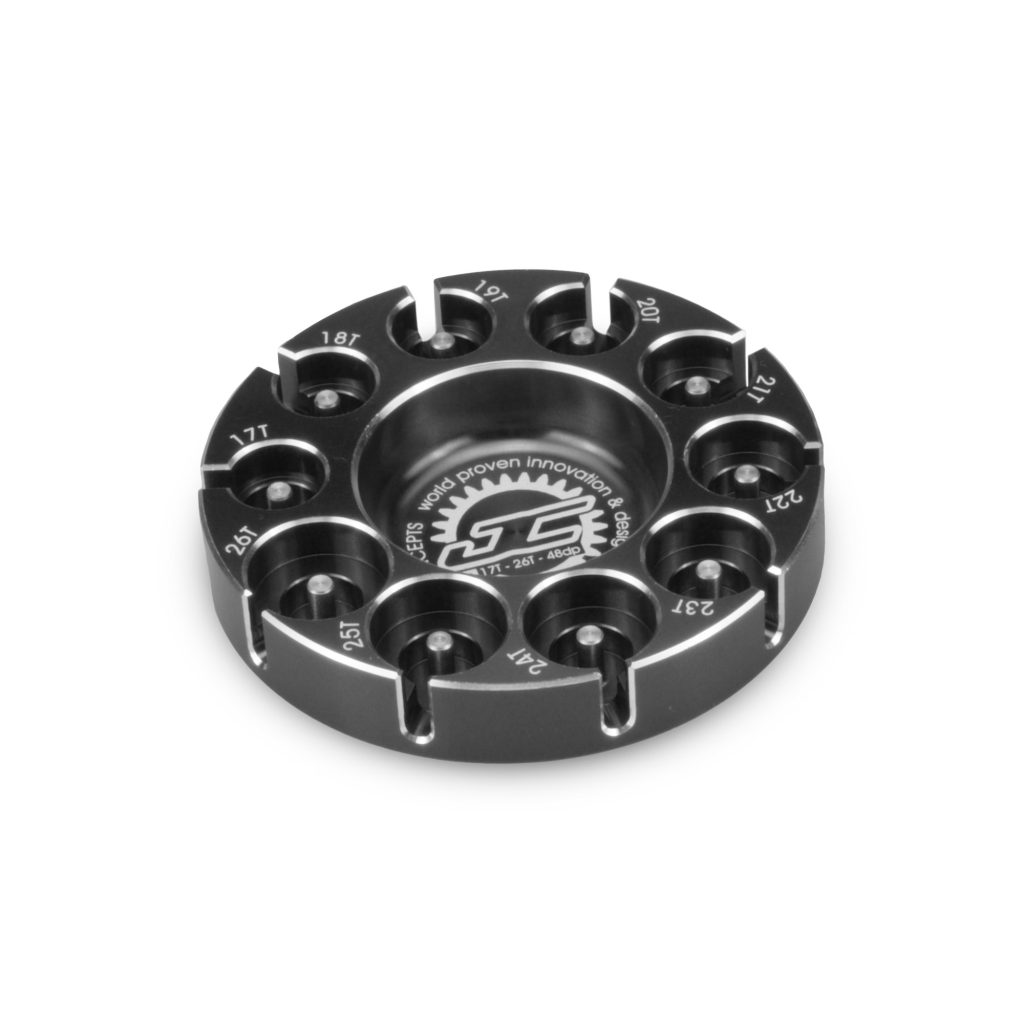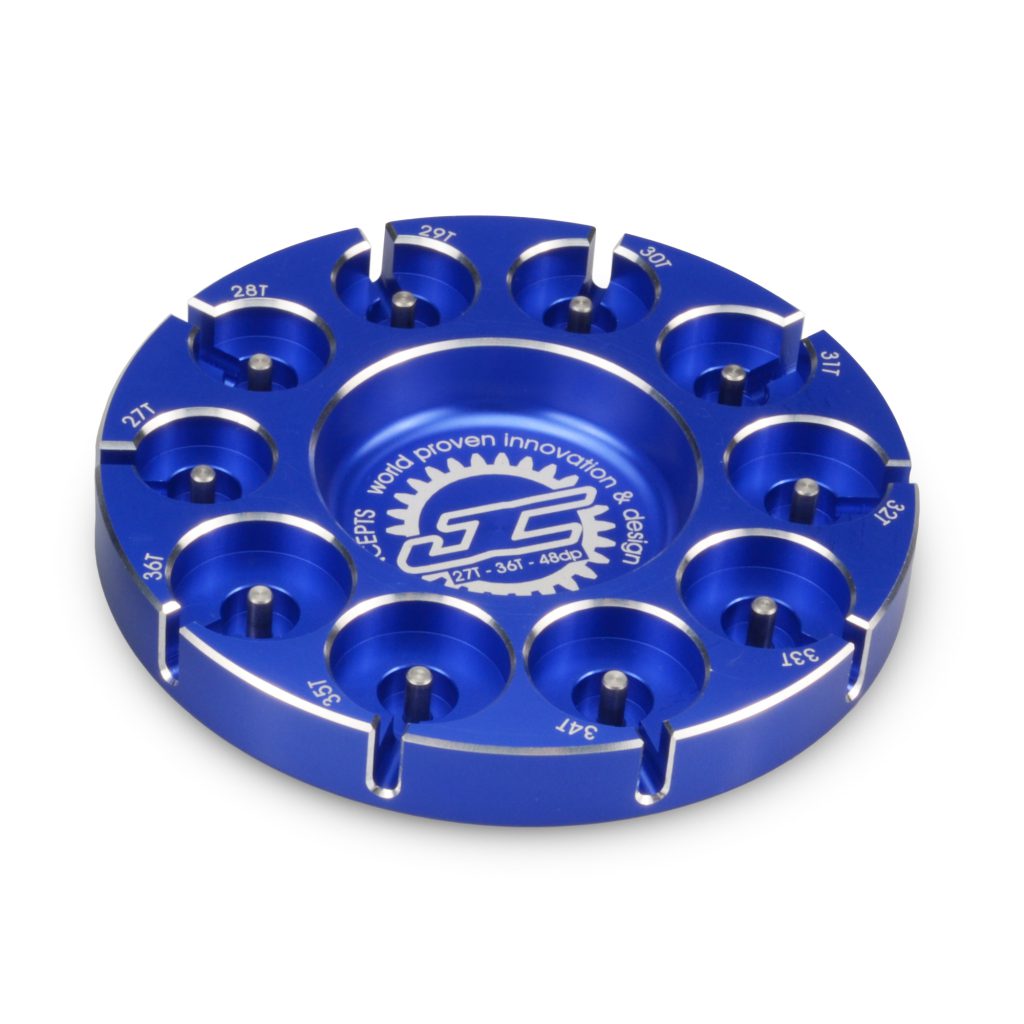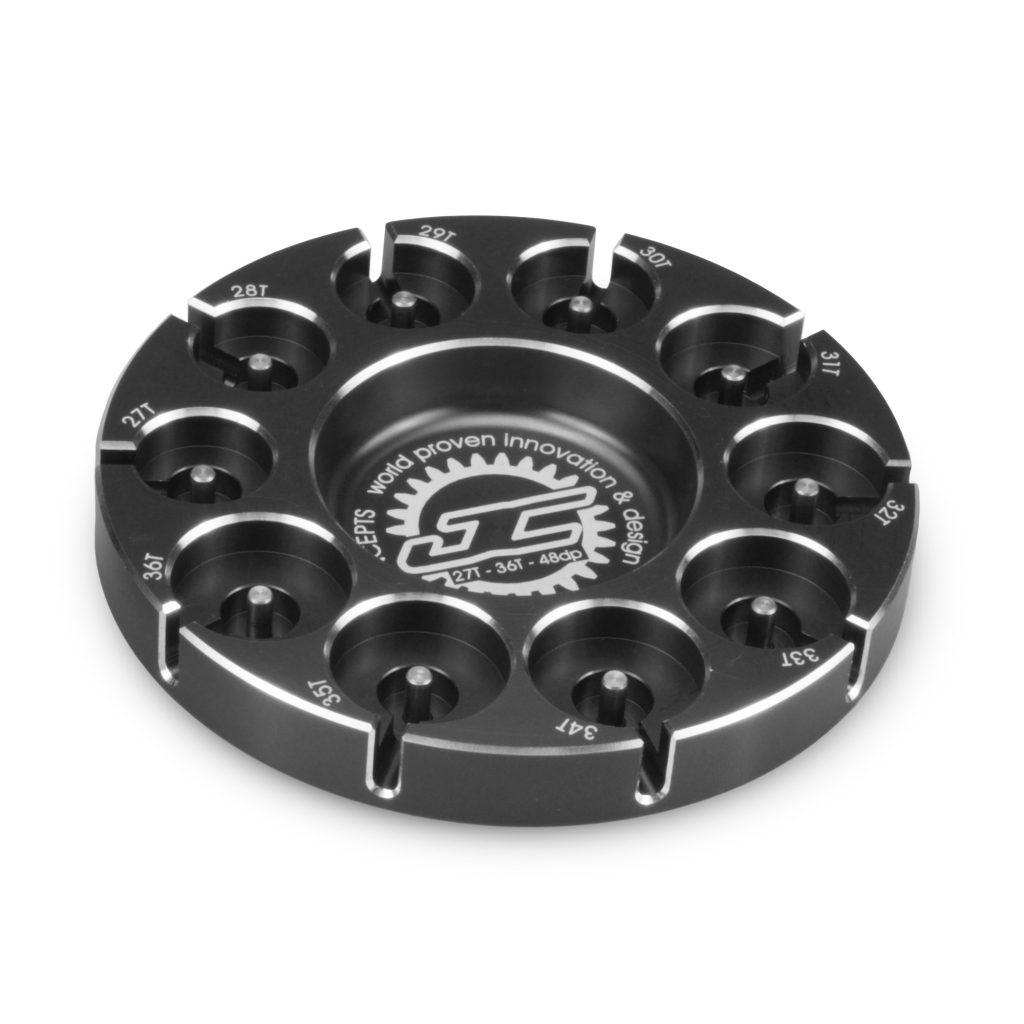 Features:
· JConcepts design and function
· Protective design, aluminum material
· Laser etched labeling and sizing
· Recess for component storage
· Silver chamfered edging throughout
· Available in blue or black anodized finish
Pinion Puck – modified range, 17-26T 48-P – blue
Part# 2586-1
UPC Code – 845937016676
Retail price – $40.00
Map price – $34.00
Pinion Puck – modified range, 17-26T 48-P – black
Part# 2586-2
UPC Code – 845937016683
Retail price – $40.00
Map price – $34.00
Pinion Puck – stock range, 27-36T 48-P – blue
Part# 2587-1
UPC Code – 845937016690
Retail price – $40.00
Map price – $34.00
Pinion Puck – stock range, 27-36T 48-P – black
Part# 2587-2
UPC Code – 845937016706
Retail price – $40.00
Map price – $34.00