JConcepts New Release – Ford F-250 SCT Body and Choppers SCT Tires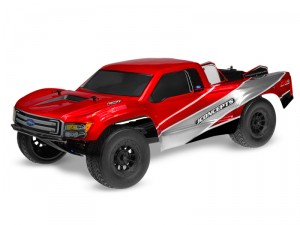 Finally, the most recognizable truck on the road is Short Course ready. JConcepts introduces the first Ford F-250 Super Duty body developed specifically for Short Course Racing. Officially licensed by Ford to JConcepts, the F-250 is blended technology, combining powerful elements from the popular JConcepts assortment of SCT bodies, the Super Duty unveils like a winner. The key to the success of the JConcepts Short Course body line depends on testing, development and top notch response from the world's best racers.


With 3 Short Course ROAR National Championships under their belt, JConcepts knows a thing or 2 about creating the ultimate racer with scale presence. The front grill and headlight treatment have the feel of a that interstate "big rig" while remaining low-profile to slip under the breezy radar. The front hood scoop with cut-lines for 5 individual air-outlets make a functional yet visual impression. Low-profile cab height gives this body a distinct advantage on high speed circuits while the F-250 drop-down windows and black-out decals sharpen up the side window detail.
Full fender flare extensions running over the wheel wells and throughout the side profile toughen the stance while the SCT style openings give the tire clearance necessary to run the vast majority of tires needed on the racing circuit. The top bed area has Hi-Flow inspired recessed regions for air escape removal while the rear bed has a freshly designed escape spoiler region. The spoiler region is deep rooted allowing a massive reveal for 2 detached outlets which lead to the innovative spoiler portion extending out the rear.
In addition to the new spoiler feature the bolt-on name and number plates have been designed with more surface area giving the rear of the F-250 body some increased side-bite. A detailed decal sheet including the aforementioned headlight and grill along with complete coverage on the name and number plate with SuperCab window along with miscellaneous Ford and JConcepts logos finish off an extraordinary design.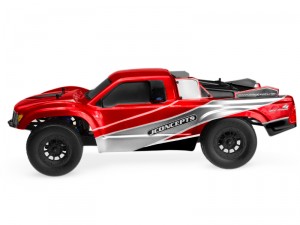 Features:
· Fits most all 1/10th SCT's – 8 direct and over 10 different trucks overall
· Officially licensed by Ford to JConcepts
· Scale inspired hood, core, cab and window design
· Hi-Flow regions to minimize parachute affect
· Aggressive, "big rig" headlight and grill treatment
· Performance enhanced number and name plates with mounting hardware
· SuperCab with recessed windows
· Innovative air-out spoiler
· Full fender flares for maximum clearance and detail
· Clear polycarbonate with protective film
· Window masks and detailed Ford F-250 decal sheet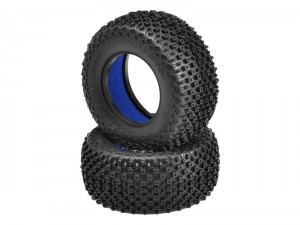 JConcepts has an all-terrain answer for SCT trucks, the Choppers.
After the racing success of the JConcepts Short Course tires and accessories, drivers have asked for an all-terrain alternative aimed toward high-end bashing performance. Inspired from some of the most successful JConcepts Racing Tires, the Choppers have the look, fit and finish of a hard-core racing tire on steroids. Whether you are an experienced racer or beginning driver, the Choppers in blue compound are designed to tear up surfaces ranging from grass and gravel to dirt and asphalt.
Unleashing a new Short Course truck has never been more fun than with the addition of Choppers. The tall and burly square lug design of the Choppers provides a deep tread depth for heavy footing even in the toughest conditions. The recessed lugs give a multitude of fresh edges to maintain consistent traction during the initial phase of tread life. The tread alignment and spacing provides massive forward bite acting as a paddle in loose dirt or sandy bashing environments. The outer sidewalls include heavy JConcepts X-Tread support ribs to aid traction in tight conditions or while against sharp or angled objects. The inner side-walls have built-in ribbing for added tire to insert support increasing cornering consistency. Chop down the competition with JConcepts; choose the all-terrain Choppers SCT tire.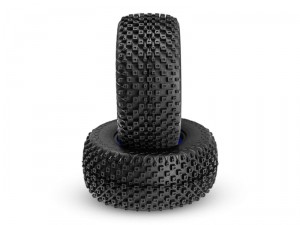 Features:
· Available in Soft blue compound
· Compact tire body with large crisp tread and separation
· Recessed lugs with heavy horizontal alignment
· Aggressive Chopper tread and X-Tread sidewall detail
· Includes Profiled "closed cell" insert
Illuzion – 2012 Ford F-250 Super Duty XLT SuperCab
Part # – 0243
UPC Code – 845937008350
Retail price – $42.00
(fits Slash, Slash 4×4, SC10, SC10 4×4, SC10 GT, Losi XXX-SCT, Losi SCT-E and 22 SCT)
Choppers – blue compound – (fits SCT 3.0″ x 2.2″ wheel)
Part # – 3067-01
UPC Code – 845937007247
Retail price – $25.00
(fits SCT 3.0″ x 2.2″ wheel)
Choppers – blue compound – black Hazard 12mm wheel – (Slash 2wd front pre-mounted)
Part # – 3067-3134
UPC Code – 845937008442
Retail price – $36.00
(fits Slash 2wd front)
Choppers – blue compound – black Hazard 12mm wheel – (Slash R, Slash 4×4 F-R pre-mounted)
Part # – 3067-3144
UPC Code – 845937008459
Retail price – $36.00
(fits Slash R, Slash 4×4 F-R)
Choppers – blue compound – black Hazard 12mm wheel – (SC10 RS, SC10 4×4 pre-mounted)
Part # – 3067-3164
UPC Code – 845937008466
Retail price – $37.00
(fits SC10 RS, SC10 4×4)
Choppers – blue compound – black Hazard 12mm wheel – (Losi SCT-E, 22 SCT pre-mounted)
Part # – 3067-3174
UPC Code – 845937008473
Retail price – $37.00
(fits SC10 RS, SC10 4×4)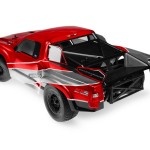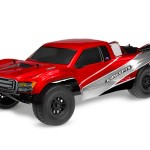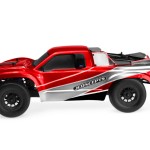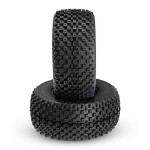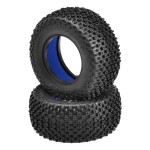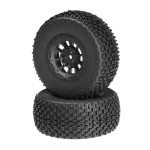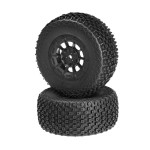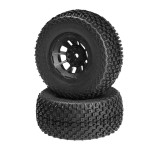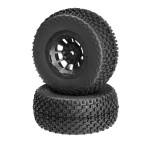 Ford Oval and nameplates are registered trademarks owned and licensed by Ford Motor Company. Manufactured by JConcepts, Inc. www.ford.com
Revo®, JATO

, T-MAXX

, SLASH®, SLASH 4X4® etc. are trademarks and registered trademarks of Traxxas L.P.
All bodies are sold clear and are shown painted for advertising purposes only. Tires, wheels and bodies are sold separately, unless otherwise specified. JConcepts reserves the right to update or make changes to product, packaging or contents.