JConcepts New Release – B74 Aluminum Rear Hub Carriers
The hub carrier is a very important component of an RC race car. Not only does it house the drive axle and support the bearings, it also serves as a major adjustment point to today's vehicles. The JConcepts aluminum hub carriers are precision machined to accept the stock AE hub inserts and also the aluminum camber link mount. One of the highest impact items on the rear of the B74 are the hub carriers and the aluminum material helps maintain correct geometry while showing off some anodized luster.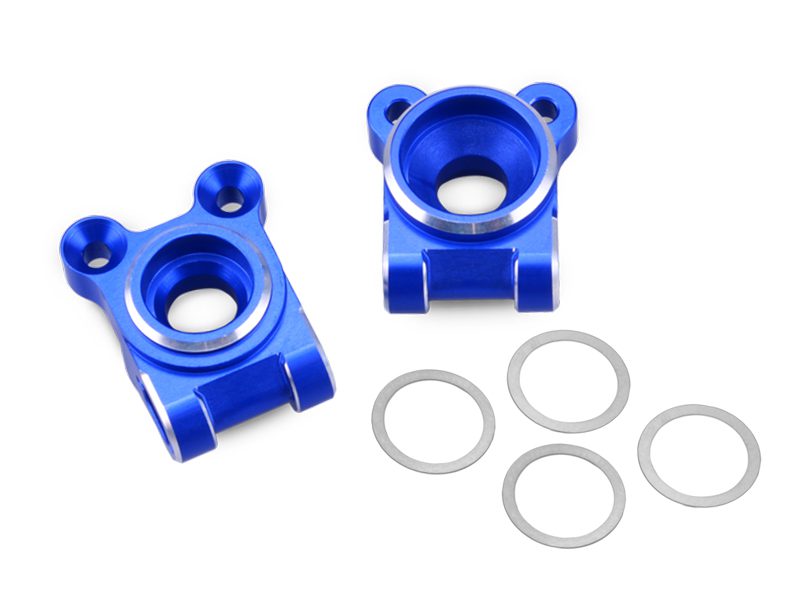 The package contains the hub carriers and two .1 and two .25mm axle shims to tighten the lash between drive axle and bearing once assembled. Once the assembly is together and the hex adaptor secured it's time to add other pre-existing components. Slide the plastic hub inserts in the hub while carefully watching the alignment and setting of the hub carrier position. Next, use the standard FHCS hub carrier screws and aluminum camber link mount and then choice of spacer to determine setup positioning.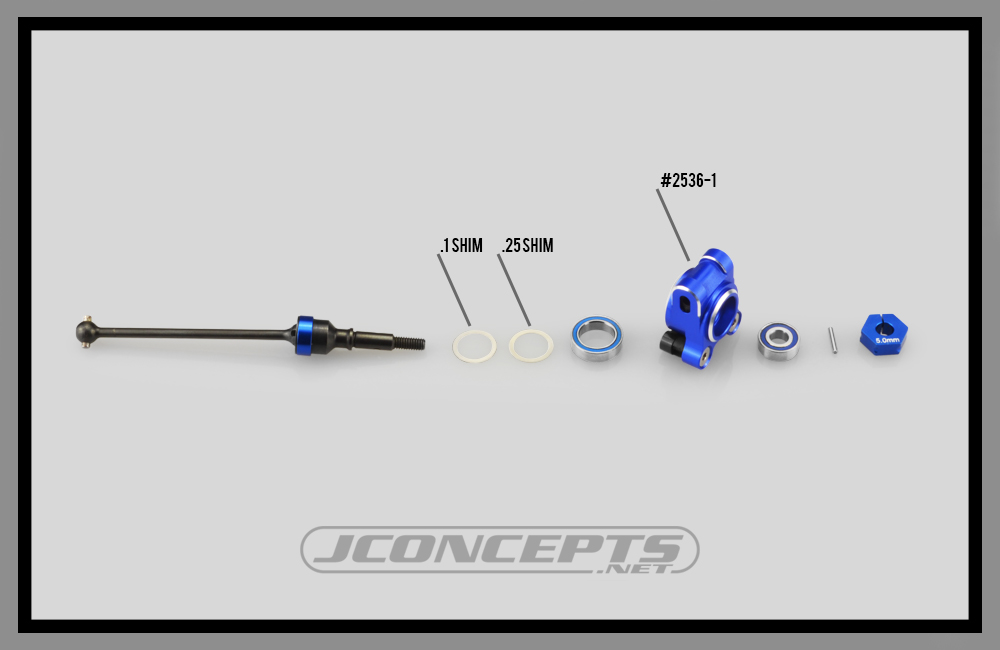 Features:
• Precision machined aluminum
• Lightweight / durable design
• Chamfer highlight edging
• Available in blue anodized color
• Aesthetic, race- ready jewelry
B74 Aluminum rear hub carriers, blue – set
Part# 2536-1
UPC Code – 845937022295
Retail price – $35.00
Map price – $29.75
(Fits – Team Associated B74)