JConcepts New Release – B74 Aluminum Center Diff Mount
Durability in the chassis assembly is crucial to a proper handling vehicle. The JConcepts aluminum center diff / slipper mount is machined in high-grade aluminum and anodized blue for top-notch looks. This option part aligns and drops under the center diff / slipper and attaches to the chassis using the stock hardware. The rigid assembly and light-weight construction of the mount is a perfect complement to the B74. Top off the center diff / slipper section with the center bulkhead top-plate #2531 (not included) for a robust assembly.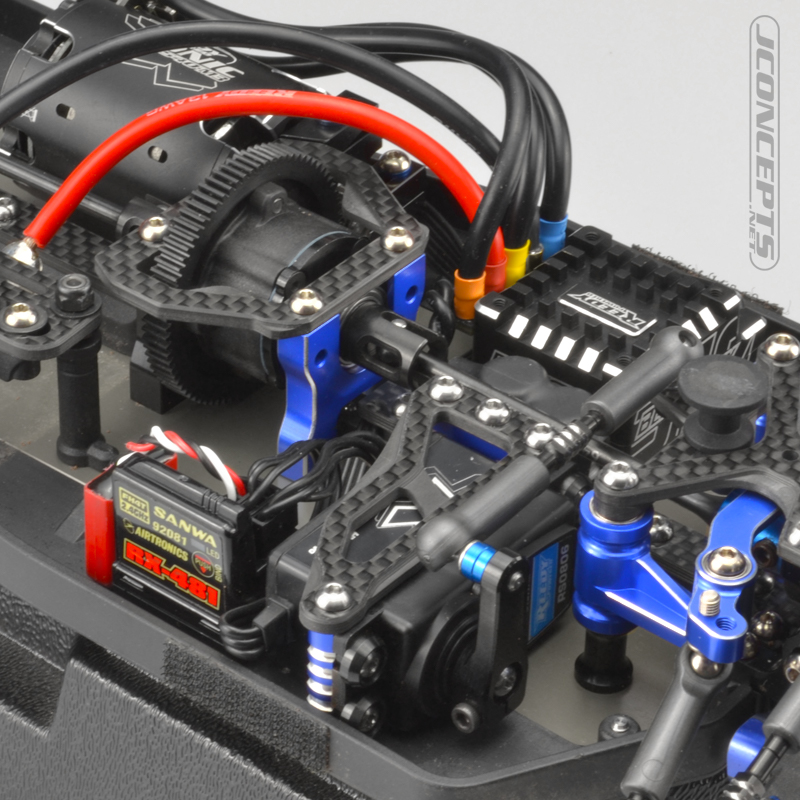 With the evolution of racetracks, high flying jumps are becoming the normal obstacle. It is inevitable that a driver will have a miscue and challenge the durability of the vehicle. Your racing friends over at JConcepts have taken a lot into consideration while designing and developing more aluminum machined components to beef up high-impact areas.
Features:
• Precision machined aluminum
• Lightweight / durable design
• Chamfer highlight edging
• Available in blue anodized color
• Aesthetic, race- ready jewelry
B74 Aluminum center diff mount, blue
Part# 2529-1
UPC Code – 845937022257
Retail price – $15.00
Map price – $12.75
(Fits – Team Associated B74)