JConcepts New Release – B74 Aluminum Arm Mounts
JConcepts adds to the amazing line-up of accessories for the B74 with the aluminum A, B, C and D mount block. Available in blue color, the precision machined piece is carefully crafted to accept the standard Team Associated pill inserts. The suspension mounts are a critical piece of any vehicle, they provide the base for adjustments such as toe-in, anti-squat and wheel base. A stout suspension mount can go a long way to assuring your vehicle is technically correct and up to specification.
The JConcepts mounts are light-weight enough for the weight conscious racer but beefy enough to stand-up to the rigors of high-end 4wd modified buggy racing. The mounts feature chamfer highlighted edging which improve the curb appeal and bring out the luster in any show or race ride. Identification markings are located on the part to show position.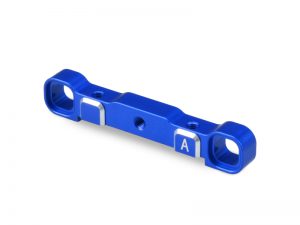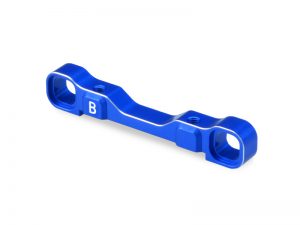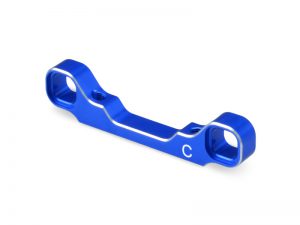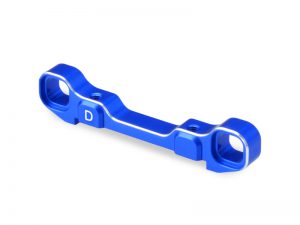 Features:
• Precision machined aluminum
• Light-weight / durable design
• Chamfer highlight edging
• Available in blue anodized color
• Aesthetic jewelry
B74 Aluminum A-plate, blue
Part# 2525-1
UPC Code – 845937022226
Retail price – $13.00
Map price – $11.05
(Fits – Team Associated B74)
B74 Aluminum B-plate, blue
Part# 2526-1
UPC Code – 845937022233
Retail price – $13.00
Map price – $11.05
(Fits – Team Associated B74)
B74 Aluminum C-plate, blue
Part# 2534-1
UPC Code – 845937022271
Retail price – $13.00
Map price – $11.05
(Fits – Team Associated B74)
B74 Aluminum D-plate, blue
Part# 2535-1
UPC Code – 845937022288
Retail price – $13.00
Map price – $11.05
(Fits – Team Associated B74)