JConcepts New Product Release – B44.1 Wing Mount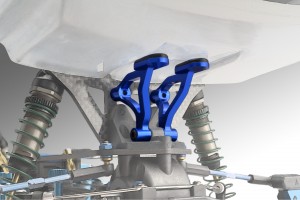 Wing height is an important adjustment on all vehicles and remains important to jump and cornering characteristics. During the 2011 IFMAR World Championships, Ryan Maifield used a prototype lowered wing mount with success on his B44.1 buggy while taking the Top Qualifying position at the largest 1/10th off-road event in the world. JConcepts introduces the aluminum, low-profile, rear wing mount specifically for the B44 buggy, allowing the racer to lower the rear wing by a full 7mm.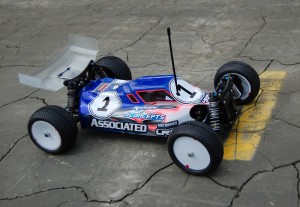 The low-profile rear wing mount is machined from heavy-duty 6061 T6 aluminum to the exact and unique B44 specifications which allows for easy attachment, use and maintenance. The wing attachment platform maintains the stock angle and geometry and accepts the standard plastic wedge shim used to adjust tuning angle. The low-profile design gives the vehicle a more sleek appearance and maintains more consistent jump characteristics and during wind gust activity.
Features:
· JConcepts styling and function
· 7mm low-profile design
· Closed-end design 4-40 treaded
· Blue anodized aluminum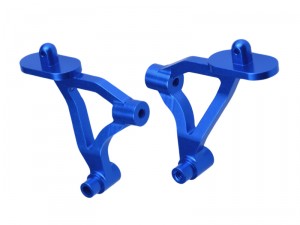 JConcepts – B44.1 low-profile aluminum rear wing mounts – 2pc. (blue)
Part # – 2138
UPC Code – 845937006721
Retail price – $32.00
(Fits B44 line of buggies)