JConcepts Clash – Round 1 Qualifying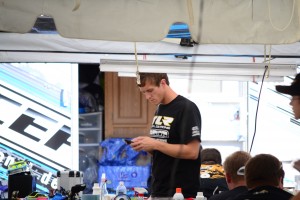 Qualifying is under way here in Flowood, MS for the 2012 JConcepts Clash. The weather is a bit warmer today making things a bit different from yesterdays cooler practice.
Dustin Evans making his first Clash appearance takes the early TQ in Mod Buggy. Ryan Maifield was behind Dustin by 3 seconds with Dustin's TLR teammate JR Mitch in the third spot. Dustin went out on JConcepts Blue V1 Bar Codes all round on his buggy. Maifield on JConcepts V2 Bar Codes said he will try V1's the next round. JR Mitch went out on JConcepts Green 3Ds in the rear and Blue Bar Codes up front, he was happy with the performance but mentioned he will try Bar Codes all around in Q2.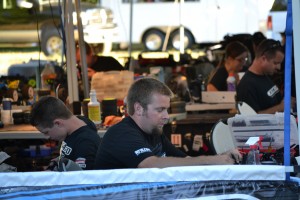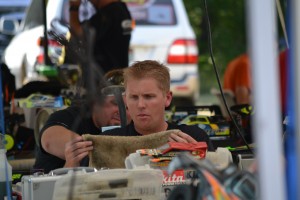 Round 1 of Electric qualifying just finished up, Nitro is up now. We'll have more updates later today. You can follow all the action on LiveRC.com and detailed updates can be found over on RedRC.net