JConcepts At The 2020 Psycho Nitro Blast
This past weekend the JConcepts Team traveled to White Pine, TN for the 2020 Psycho Nitro Blast. With the last major race (DNC) being almost 6 months ago everyone was eager to get on the track and battle it out. The PNB is an intense race that runs 24 practice sessions and Qualifiers in the middle of the night. Dave Leikam is the mastermind behind RaceTime Entertainment, a company that puts on a series of races each year. However, the PNB is one of a kind. Leikam not only puts on these big races, but he actually runs a haunted house business outside of the RC Industry. That being said he goes all out creating a venue filled with zombie-clown decor, fire the shoots off the podium, and so much more. The atmosphere is one you won't forget.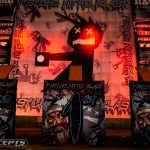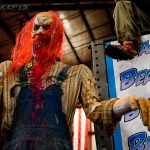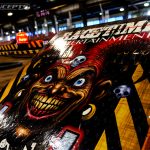 It was day 1 of the PNB and the 24 hour practice began. The track opened at 6am and team drivers Rivkin and Brunson got there early to start cranking out laps. Throughout the entire day the team focused on learning their lines, choosing tires, and setting up their vehicles. They also had to think about how they were going to use the Joker lane each race. The Joker lane is essentially a short cut and you get one per 10 minutes of the race. For example, if it's a 30 minute main you are allowed to use the Joker Lane 3 times and you can use them whenever you'd like. However, you cannot take the Joker lane on the first lap.
When it came time to qualify the team brought their A-game straight out of the gate. The reflex tire in the green compound was the initial tire of choice. The track was a fun but challenging. It had a loamy section, a long sweeper, a double and then triple section created with wooden jumps, a big double, and a whoops section. Rivkin mentions that the whoops section is tricky and you have to fully commit to it going in because if you go in timid it can mess you up. We created a video with Spencer Rivkin commentating his 2nd Qualifier of Pro Nitro Buggy and highly recommend you check out.
Qualifier 1:
Pro E-Buggy: Spencer Rivkin TQ
Pro Nitro Buggy: Tyler Jones TQ
Pro Nitro Truggy: Dakotah Phend TQ
Int. Nitro Buggy: Logan Wendling TQ
15U Junior Nitro Buggy: Phi Long Nguyen TQ
15U Junior Electric Buggy: Kaden Fuller TQ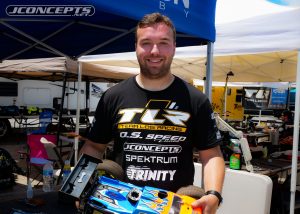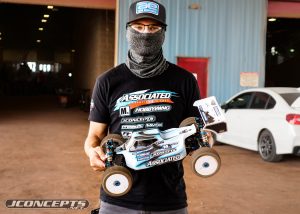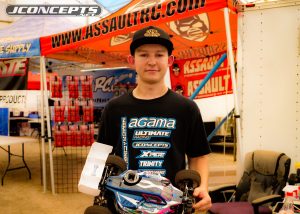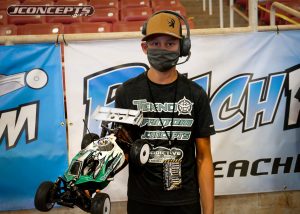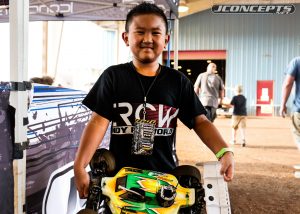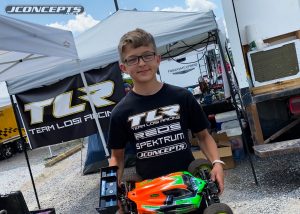 Qualifier 2:
15U Junior Nitro Buggy: Mason Fuller TQ
Pro Electric Buggy: Dakotah Phend TQ
Pro Nitro Buggy: Spencer Rivkin TQ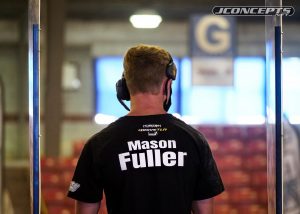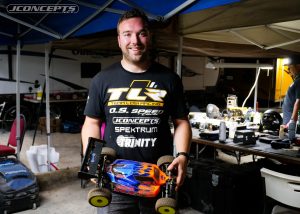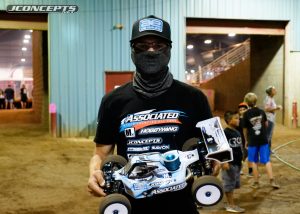 The Pro Nitro Truggy A-Main was the first Pro A-Main of the day. Our drivers took 3 of the 5 podium spots with Phend taking the overall win. Phend performed his race with strategy saving 2 of his 3 joker laps until the end, blazing through the finish.
Pro- Truggy A-Main
1- Dakotah Phend
3- Spencer Rivkin
5- Ryan Maifield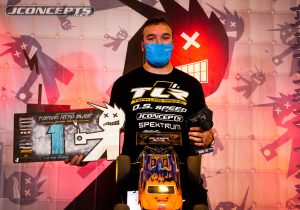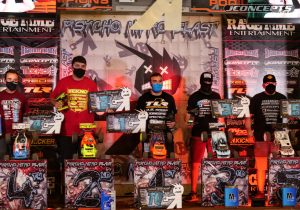 Pro Nitro Buggy A-Main
The Pro Nitro Buggy Main was a race with the best of the best. Dave Leikam made an appearance to do the epic driver introductions. With less than 7 minutes to go Joe Bornhorst's car shut off and he lost the #1 position with Tebo right behind him. Seth Vandalen, who had been in 3rd, strongly held on to his position. It was in the 60 second countdown that Maifield battled it out with Vandalen and took over the 2nd place position. However, in the last 15 seconds Vandalen had a faster lap and grabbed 2nd place on the podium, leaving Maifield in 3rd. Rivkin continued to hold on right behind Maifield. Overall, we were able to go 2,3 and 4 on the podium with Vandalen, Maifield, and Rivkin.
2- Seth Vandalen
3- Ryan Maifield
4- Spencer Rivkin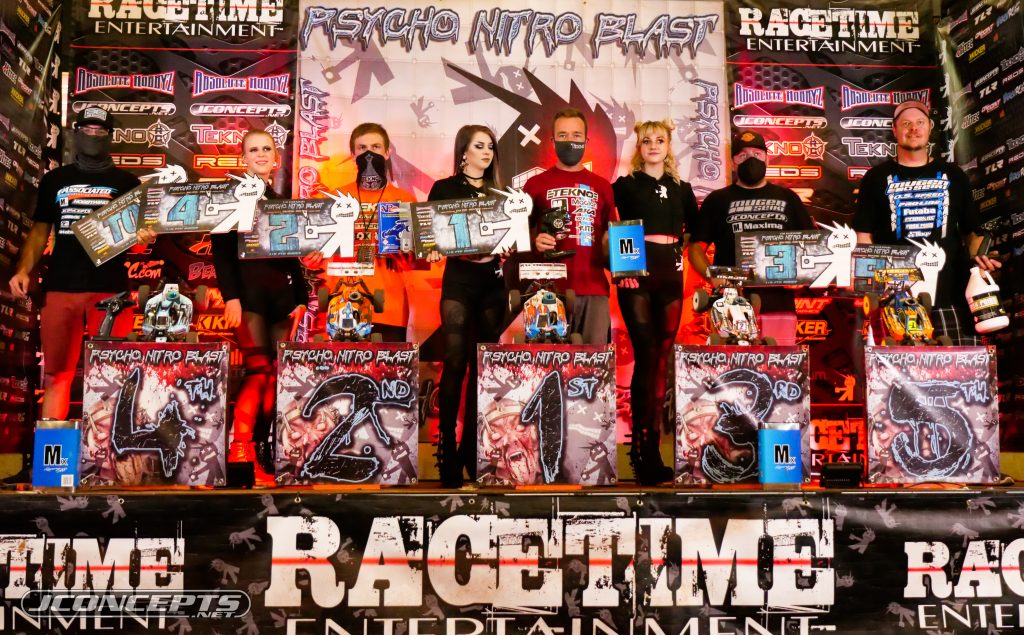 Pro Electric Buggy A-Main
The Pro 1/8th Ebuggy A-Main was a stacked race with some major crashes and a sprint to the finish. Phend was leading the race and cranking out laps with Rivkin behind him in 2nd. Phend didn't seem phased by the bumpy track conditions and kept his lines tight. He kept pulling further away into the lead. With one minute to go Phend made a mistake a Rivkin as able to work on closing the gap. However, Phend was still able to keep a 5.2 second lead. After the race we caught up with Phend and he shared his thoughts on the race: "It was a super clean race, I took the Joker lane on the 2nd lap and got into the lead. I was comfortable on reflexes all weekend and decided to go to a harder compound and used blue for the main."
Be sure to check out our recording of this main on Facebook to see it for yourself. The team killed it and swept all 5 spots on the podium, an incredible way to end the 2020 PNB late Sunday Night!
1- Dakotah Phend
2- Spencer Rivkin
3- Tyler Jones
4- Seth Vandalen
5- Mason Fuller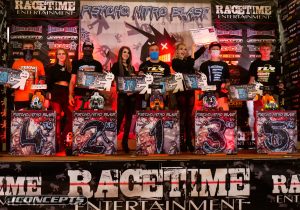 We had several other great performances through the Intermediate and 15 Under A-Mains. Kaden Fuller was ruthless in the Electric Buggy A-Mains taking the overall win in the Intermediate and 15 Under classes. Cade Burnette came up right behind him in the Int. E-Buggy class securing that second place spot on the podium. Additionally, we were stoked to see drivers Nate Sutherland, Logan Wendling, Phi Long Nguyen and Mason Fuller securing their spots on the podium throughout the mains.
Int. Nitro Truggy A- Main
4- Logan Wendling
5- Cade Burnette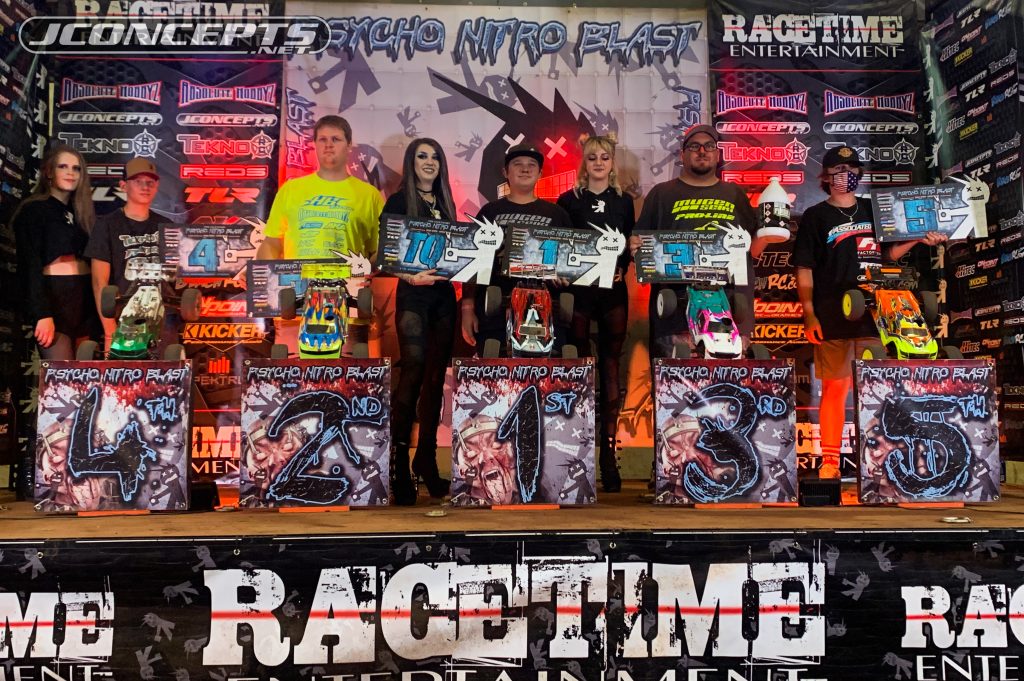 Int. Electric Buggy A-Main
1- Kaden Fuller
2- Cade Burnette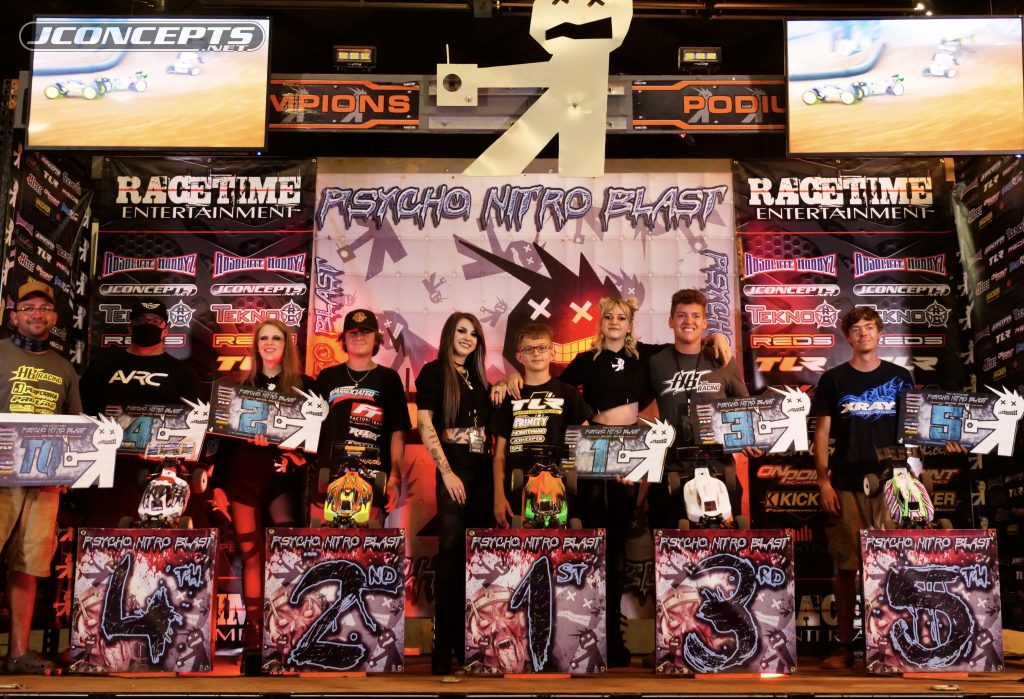 15U Junior Electric Buggy A-Main
1- Kaden Fuller
2- Nate Sutherland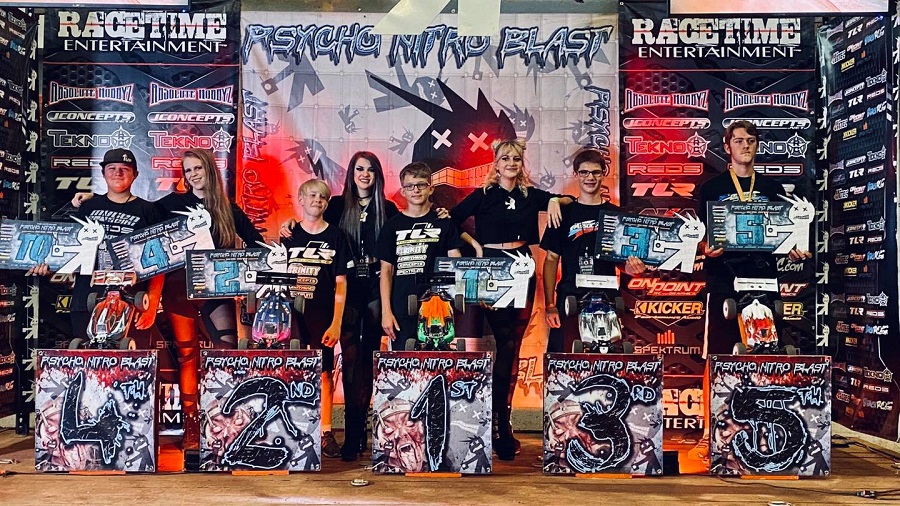 Photo credit: TLR
15U Junior Nitro Buggy A-Main
2- Phi Long Nguyen
4- Mason Fuller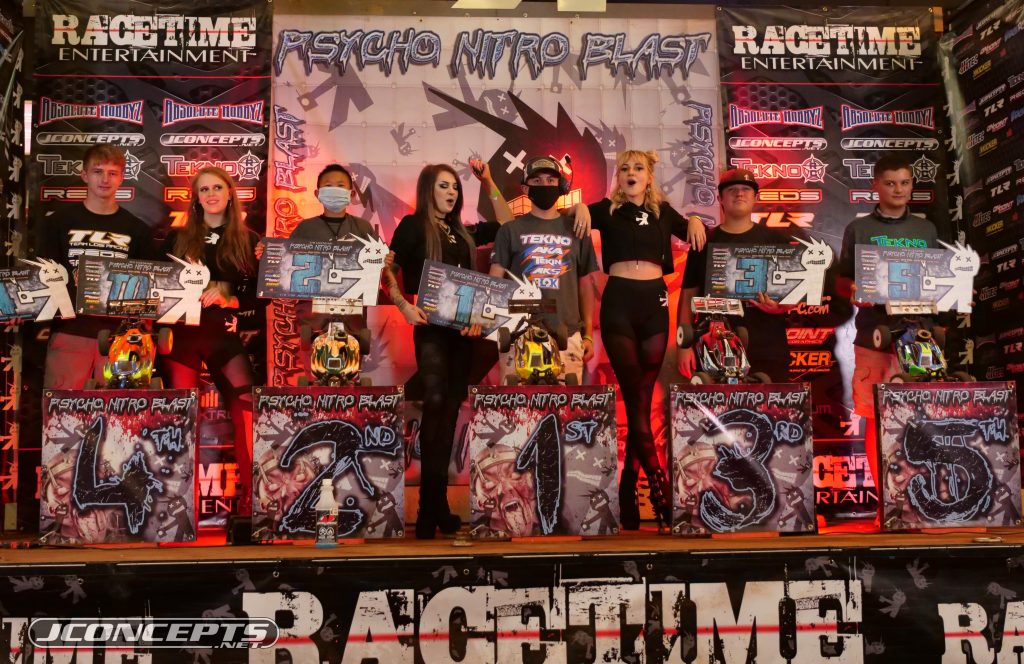 It was an overall great weekend with amazing performances from the team. They worked hard, stayed focused, and had fun doing it! Let us know your favorite moment from Psycho Nitro Blast in the comments below. We'll catch you at the next race!
Winning Products:
Reflex Tires
Bullet Wheels
Finnisher Body
F2I Wing
Dirt Tech Inserts
P1 Body
S15 Body