JConcepts are Crowned Kings!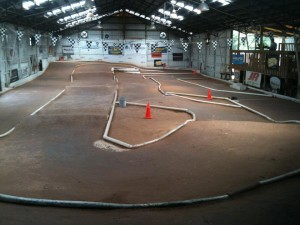 The Short Course Kings Series rolled into Ocala, FL for its 4th and final round of the 2012 season. NewRed Hobbies was the host track for this event with 104 entries geared up to do battle and crown the Kings of Short Course.
Race: SCK Series – Rd 4 (Finals)
Date: May 12, 2012
Track: NewRed Hobbies

Qualifying:
Pro 2 stock qualifying was dominated by Shea Peterson setting the TQ in the first round and backing it up by winning the second round to secure the overall TQ. Pro 2 expert stock was the Billy Bruce show as he went on to TQ both rounds by a large margin with his JConcepts equipped Kyosho truck. JConcepts driver Zack Genova showed the way in the Pro 2 expert mod class by setting a first rd TQ that held up for the overall #1 starting position. Pro 4 expert mod had a great battle for the TQ spot between local racer Bobby Reeves and JConcepts driver Chris Viesins. Bobby set the early TQ in round 1, but Chris came storming back in round 2 to claim the overall TQ going into the main event.
A-Mains:
Pro 2 stock got things started with a nice battle between TQ Shea Peterson and 4th qualifier Jovan Cruz. Shea took the early lead from his TQ position, but a crash on lap 5 allowed Jovan to take over the lead. Jovan and Shea stayed nose to tail for much of the race, but Jovan finally put some distance between them for his first A-main win. Jovan's SC10 was equipped with all JConcepts; Raptor body, Hazard wheels, and Bar Code tires. Tracy Carver and his JConcepts equipped SC10 finished in the 7th position and locked up the SCK overall points championship.
Pro 2 expert stock was once again the Billy Bruce show as he took full advantage of his TQ position. Billy took his JConcepts equipped Kyosho to a wire to wire victory by leading every lap in dominating fashion as he locked up the overall SCK points championship. Billy's truck was rockin' a JConcepts Raptor X-flow body, Hazard wheels, and blue Bar Codes.
Pro 2 expert mod belonged to JConcepts driver Zack Genova. Zack also took full advantage of the TQ spot and jumped out to the early lead, but 4th qualifier Daimon Borkowicz quickly made his way to the front and started to apply pressure to the leader. Zack stayed in the zone as Daimon made a mistake and popped off a ball-cup allowing Chris Viesins and Paul Wynn back into the top 3. Zack went on to lead every lap to take the overall win with Paul and Chris finishing 2nd and 3rd. Zack topped of his winning SC10 with a JConcepts Hi-Flow body, Hazard wheels, and blue Pressure Points. JConcepts driver Paul Wynn also wrapped up the overall SCK Championship in this class.
Pro 4 expert mod was dominated by JConcepts driver Chris Viesins. From the tone, Chris put the throttle down and never looked back as he lead wire to wire to secure his overall SCK points championship. However, there was an amazing battle for the 2nd position between 10 year old Cody Wiles and local racer Bobby Reeves. They battled lap after lap until the very end with Cody holding on for 2nd and Bobby 3rd. Chris had his Losi SCT-E fully equipped with a JConcepts Hi-Flow body, brand new SCT-E Hazard wheels, and Bar Code tires.