JConcepts 2012 Cactus Classic Announcements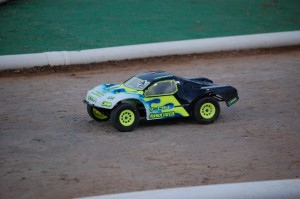 JConcepts debuted several new products during the 2012 Cactus Classic and produced new videos to go along with the product. As a highlight to the weekend JConcepts drivers Ryan Maifield and Jörn Neumann won 4 classes combined to dominate the modified classes at the most prestigious 1/10th off-road event thus far in 2012.
Please review the following videos along with product information on the latest from JConcepts. As always an official release will follow as product becomes available with part numbers, descriptions and approximate release date.


Hazards – now in yellow
JConcepts released the original +3mm wheel during the 2011 ROAR off-road nationals in the standard black, matte color. JC is now pleased to offer them in bright white and the featured florescent yellow. Match any paint job with a full color assortment.
Pressure Points – 1/10th truck
After the success of the Pressure Points on the SCT trucks JConcepts went back to work on the development in the reemerging class of 1/10th truck. Pressure Points feature a pin style design which incorporates horizontal bars and the X center lug support for incredible traction on a wide range of surfaces.
1/10th truck Profiled closed cell insert
After the success of the 3206-2 medium closed cell inserts for the 1/10th buggy class, JConcepts designed a similar 1/10th truck insert utilizing the closed cell material that has become so famous on the racing circuit. With inner and outer cut portions for the ultimate feel and support and the durable closed cell material in the famous blue color; JConcepts has another tunable option for the 1/10th truck class.
JConcepts 5 / 10gm weight sets
Weight is a critical aspect of all race cars. R/C is no different and with the introduction of the JConcepts weight sets having a cool looking vehicle with correct bias is no longer a thing of the past. JC logo design with carbon fiber appearance and clearly marked 5 and 10 gram increments sections give a driver the versatility and look they have been waiting for.
Aluminum steering bell-cranks for the B4.1, T4.1 and SC10
JConcepts has the steering system on the B4.1, T4.1 and SC10 covered with an all new light-weight, aluminum steering bell-crank assembly. A servo saver-less aluminum steering system is CNC-machined and replaces the stock plastic bell-cranks, come blue anodized and sport machined chamfered silver edges and engraved JC logos. They make for a more rigid steering and increased steering feel and response.
Silent Speed Spur Gears for TLR
A prototype Silent Speed spur gear for the popular TLR 22 and 22-T was on hand during the Cactus Classic. The precision machined spur gears from JConcepts specifically designed for the TLR slipper design and configuration will be available very soon in the shown 76 tooth count and a larger count version for maximum tune-ability.
Carbon Fiber – Monroe T4.1 battery brace
In a continuation of a complete line of Carbon Fiber battery braces, JConcepts released news of a Monroe battery brace for the T4.1 vehicle to go along with the SC10 and B4.1 previously shown. All 3 popular Team Associated vehicles can now be outfitted with the voluptuous Monroe battery brace.
Carbon Fiber – A, B and C hub towers for AE aluminum rear hubs.
Rear camber link and roll-center adjustments are critical on the Team Associated B4.1, T4.1, B44.1 and SC10. Tune with style and security with the A, B and C rear hub towers from JConcepts. A single 2.5mm thickness Carbon Fiber tower gives security, piece of mind and durability to the rear of the popular AE vehicles. Identification bumps near the edge gives the driver an easy way to determine the hub tower of choice while still having a clean and trim fit and finish.