Inside Look to Fred Reep's Custom Slash 2wd UTV Build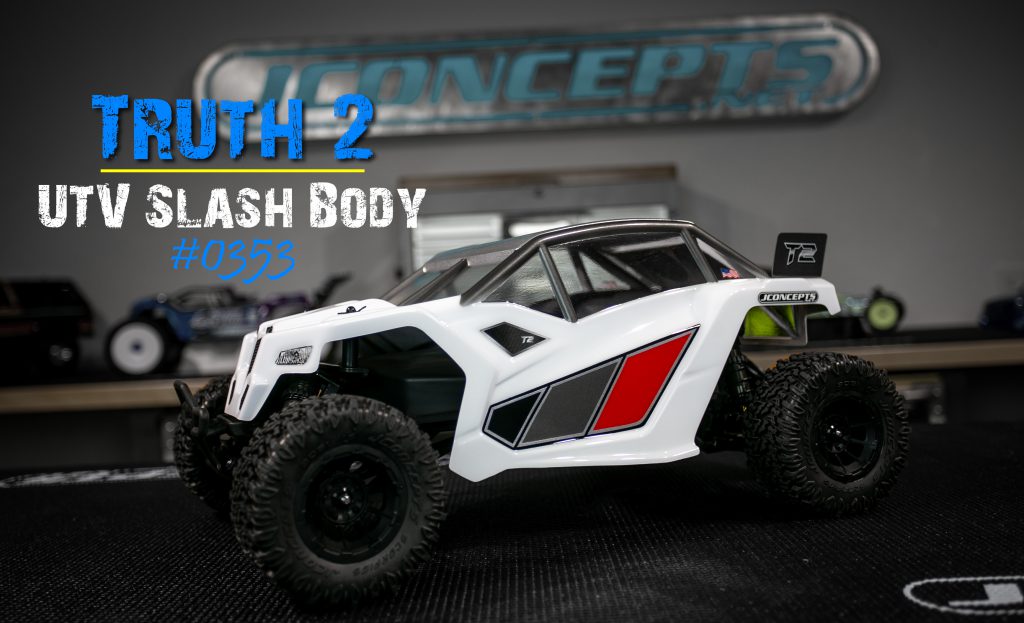 When we set out to work on the T2/UTV project, we wanted to create a body that is all about fun and something completely different from anything else we've ever made. The idea of combing the world's most popular RC vehicle, the Traxxas Slash line-up, with the love that people have for side-by-sides and UTVs, JConcepts has created a totally new genre of fun with your RC car.
Let's take a closer look at how JConcepts' own, Fred Reep, modified his Traxxas Slash 2wd for this UTV build. It's so simple!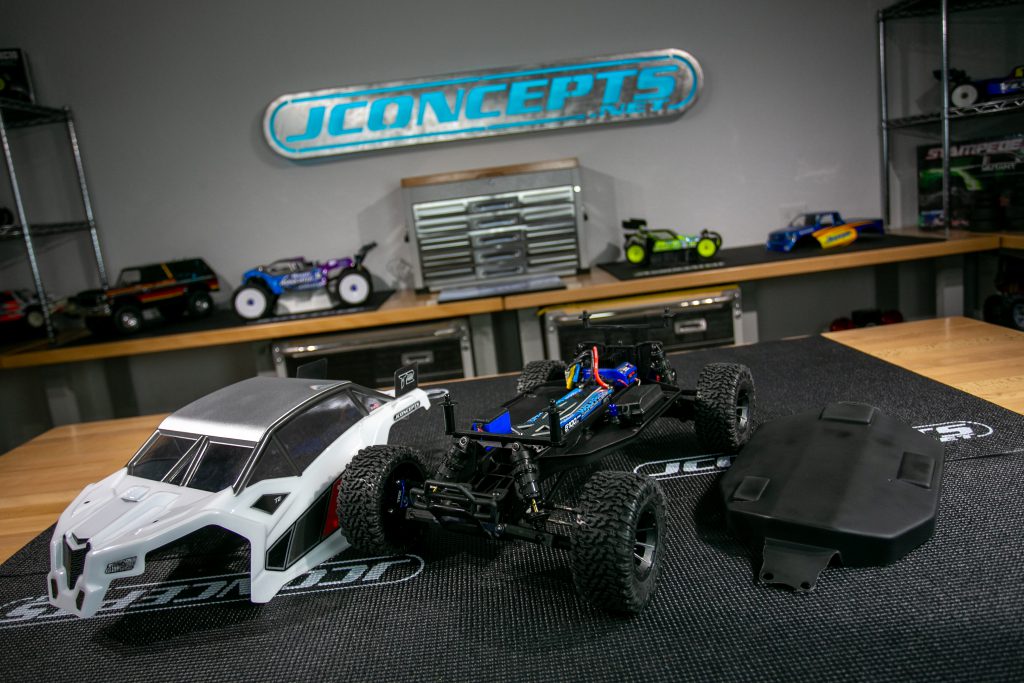 The nice thing about the UTV build is that you don't really need a lot to convert your Slash 2wd or 4×4 into a UTV style vehicle besides the Truth 2 UTV Body. The body is a drop fit for the Traxxas Slash using the stock mounting system makes it easy and convenient to switch up the kind of vehicle you're driving.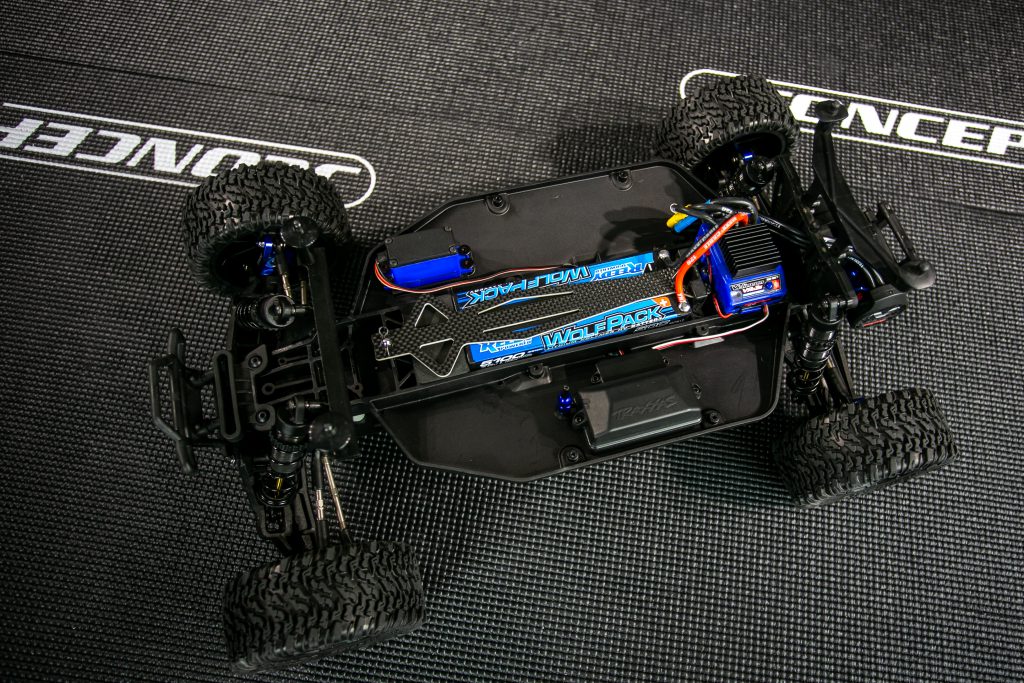 As you can see, the front end of Fred's 2wd Slash is pretty basic besides a few parts. Some tasteful upgrades like the Traxxas GTR Hard Anodized shock upgrades and a few aluminum hop-ups like the steering block, caster block, and stub axle carriers for increased durability.
Moving towards the center of the build, the JConcepts Monroe CF Battery Strap can be seen securely holding down the Reedy Wolfpack. Sure you can upgrade everything including electronics, but the stock Velineon ESC and Motor makes things easy and you can focus on upgrading other parts of the truck for better handling and more enjoyment.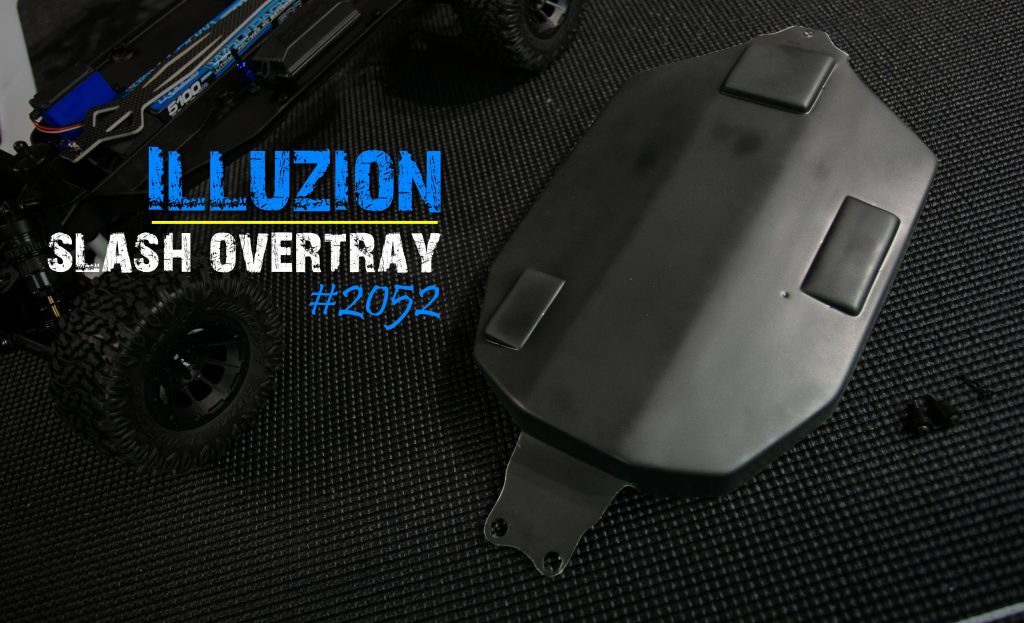 One of the other key components besides the T2 UTV body, is the JConcepts Illuzion Slash Overtray. Let's face it, if you want to get down and dirty, the Slash Overtray is a must have item for the hardcore thrashers and bashers. This unit keeps everything under the tray nice and protected while you let it rip in the mud, dirt, rocks, and water.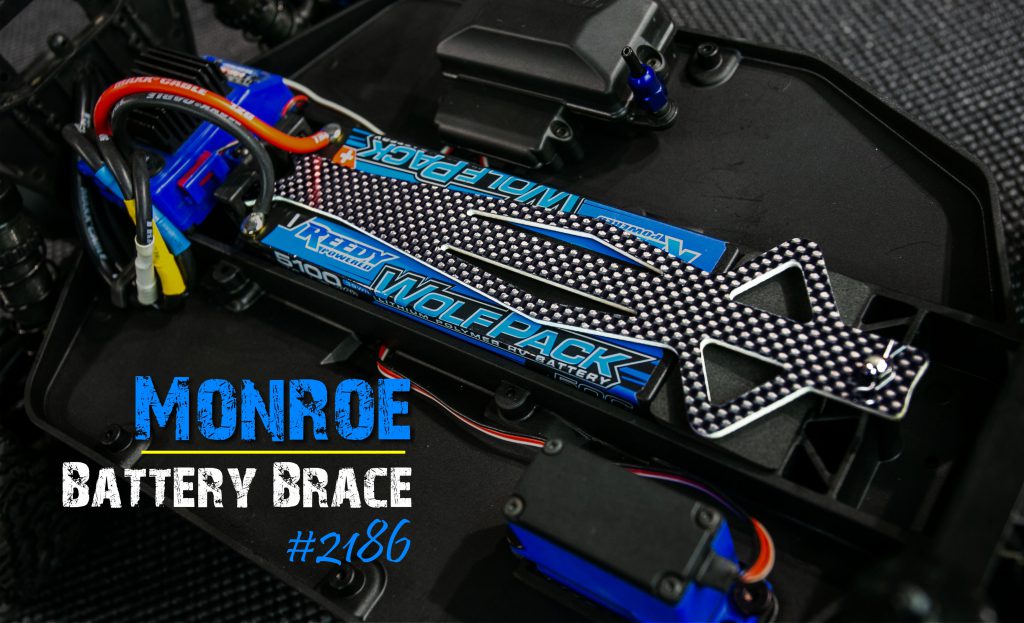 As mentioned earlier, the stock battery strap does the job and for a stock part, it's not bad. However, 'not bad' isn't good enough for Fred so he went ahead and outfitted his ride with the Monroe Batter Strap for the Slash for more style and usability. With the Monroe strap added, the UTV build is coming along nicely.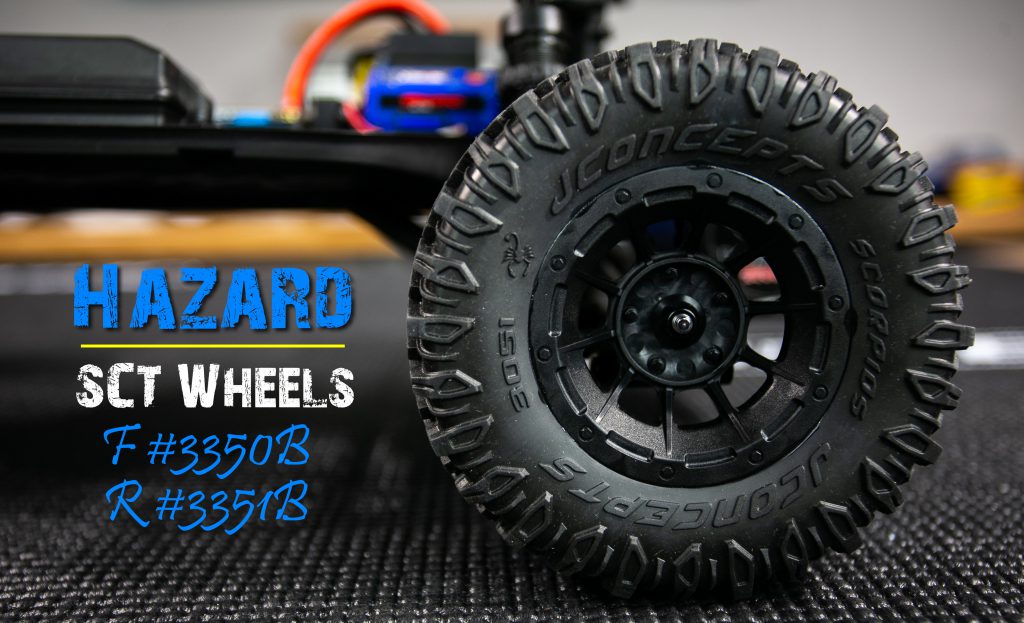 The Hazard wheels are not only stylish and good looking but have won numerous national titles in 17.5 Short Course and Modified Short Course over the years. These rockin' wheels are race proven and fits almost all current SCT models out there including Slash and Team Associated SCTs. For the Slash 2wd front wheels, you'll need #3350B. For the rear wheels, you'll need #3351B. If you have a Slash 4×4, you'll need 2 packs of #3351B. If you have a Team Associated SCT, you'll need #3344B Hazard Wheels.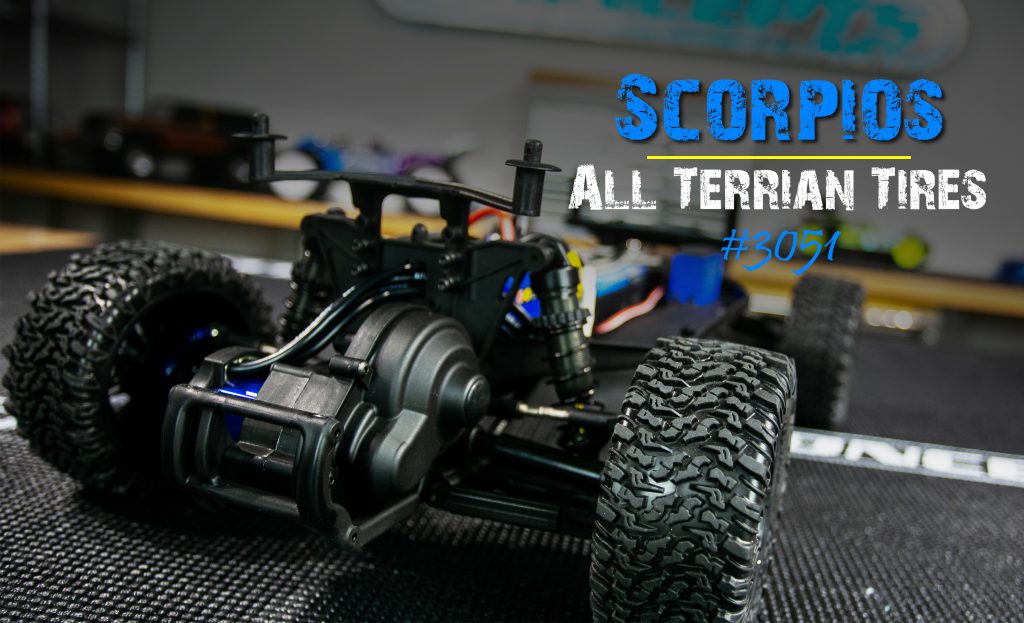 The JConcepts Scorpios are the understated, all-terrain tire designed for traction and grip in all conditions. From gravel, dirt, mud, and tarmac, the Scorpios have a rugged tread pattern that carries a 'go anywhere, do anything' attitude. Available in JConcepts' legendary 'Super Soft' compound, this secret recipe will have you hooked up.
For those who want to recreate Fred's truck, here is a quick list of all Traxxas upgrade items you'll need.
1pc.       7462x GTR XXL Hard anodized shocks
1pc.       7461x GTR Long Hard anodized shocks
1pc.       7444  GTR Long springs black (custom dyed black)
1pc.       7446 GTR xx-long springs black (custom dyed black)
1pc.       3652a Stub axle carriers (blue anodized)
1pc.       3636a Steering blocks (blue anodized)
1pc.       3632a Caster blocks 30 deg. (blue anodized)
1pc.       3621  Front bumper
1pc.       3677  Wheelie bar mount
1pc.       1654x Wheel hubs hex (blue anodized)