Inside Look – Aj Marasco's Masters of Dirt Winning 17.5 2wd
Stock racing has changed over the years and no longer the "stepping stone" class that it once was.  The numbers don't lie as it's usually the largest class on a race weekend and with numbers… comes the competition. With the speed of the cars suitable for most drivers, it really comes down to the fine details and the nitty-gritty advantages you can find while displaying massive amounts of driving talent. To win a big race, it might be even harder than winning some modified races.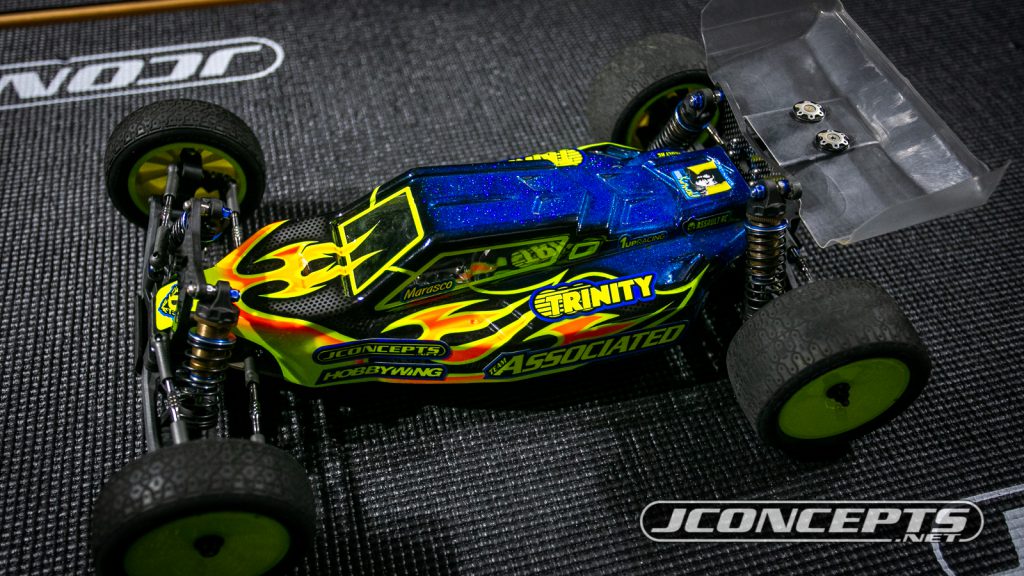 At the sharp end of stock racing for a while now, JConcepts' Aj Marasco earned himself Beach RC's 2019 Stock Master award from the this year's Masters of Dirt. With 3 TQ's and 3 wins in the stock classes, Aj is making noise as being one of the quickest stock drivers in the nation. With a 2nd place 13.5 4wd finish at the 2019 ROAR and a Masters of Dirt Stock Master championship, 2019 is shaping up to be one of Aj's best years to date.
Stock racing is all about the lightweight life. Of course, the F2 body that Aj is rocking is thinner than the standard body and what we call the lightweight variant. The rear wing is the standard F2 wing, also known as the Aero Rear Wing.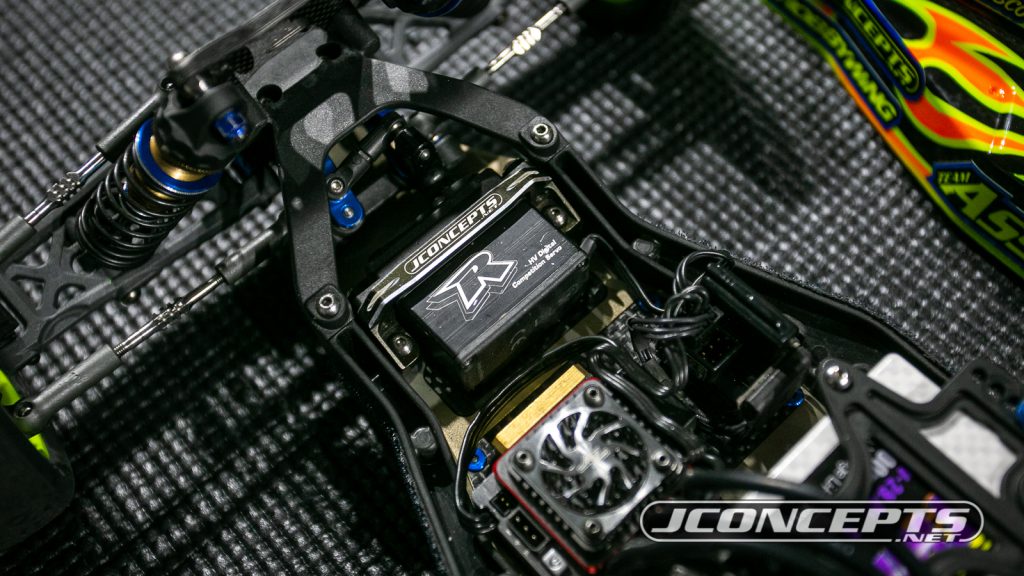 All it takes is a quick glance and you know Aj is rockin' the Fin Titanium Turnbuckles that's easy to spot on any ride. The 'fin' style machining stands out and is easy to distinguish from plain factory parts. The JConcepts Aluminum Servo Bracket has been a popular item for many top drivers since its inception and currently a staple piece found on current World Champion, Spencer Rivkin's 2wd.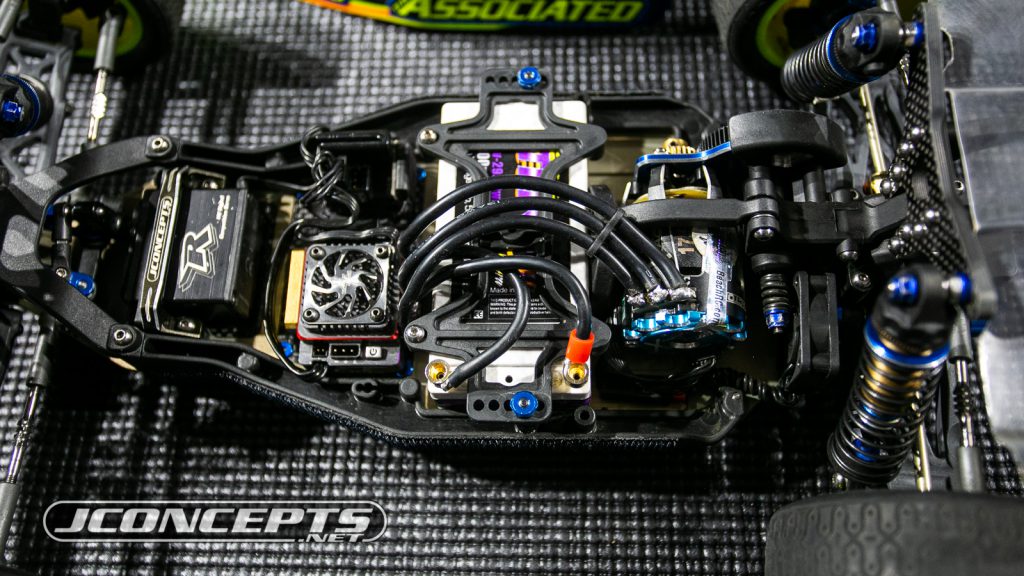 Aj is using the Reedy RS1206 LP Digital HV Brushless Servo with the new Hobbywing XR10 Pro G2 ESC without the fan mounted in. The energy is stored in a Trinity White Carbon 4000mah Lipo battery and spun up by a Trinity XFactor 17.5 Certified motor. All the pieces work in harmony to deliver the power required to win.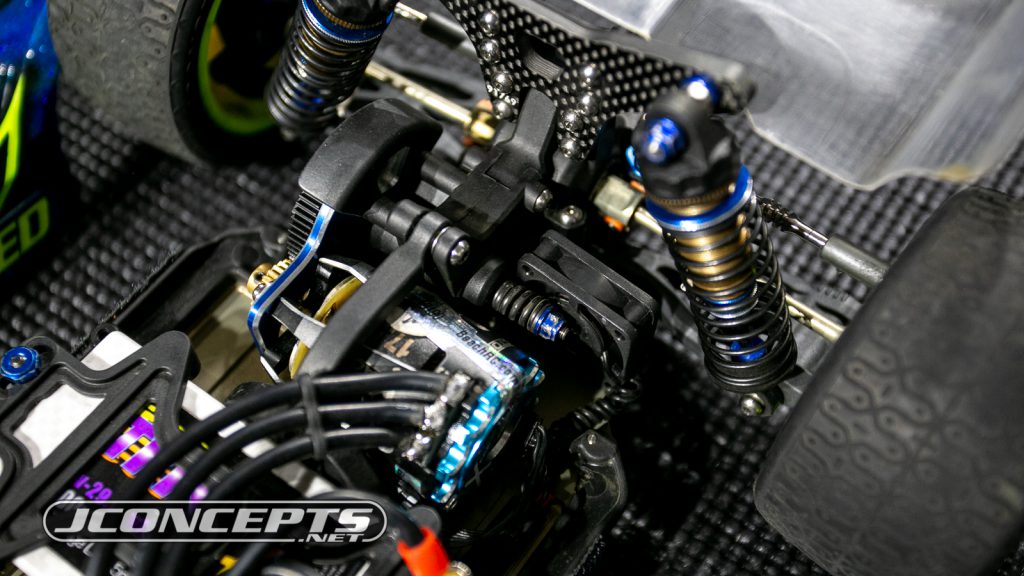 To keep the weight down, one of the nicest upgrades you can get for your ride is the Lunsford titanium screw kit. Not only do they look awesome on the car, but it also definitely one of the few upgrades that distinguish your ride and gives it that pro factory look. To match the high-quality titanium theme, Aj is rocking the JConcepts Short Titanium Standoffs on the front and rear of his 2wd. The rears are spaced out an extra 2mm.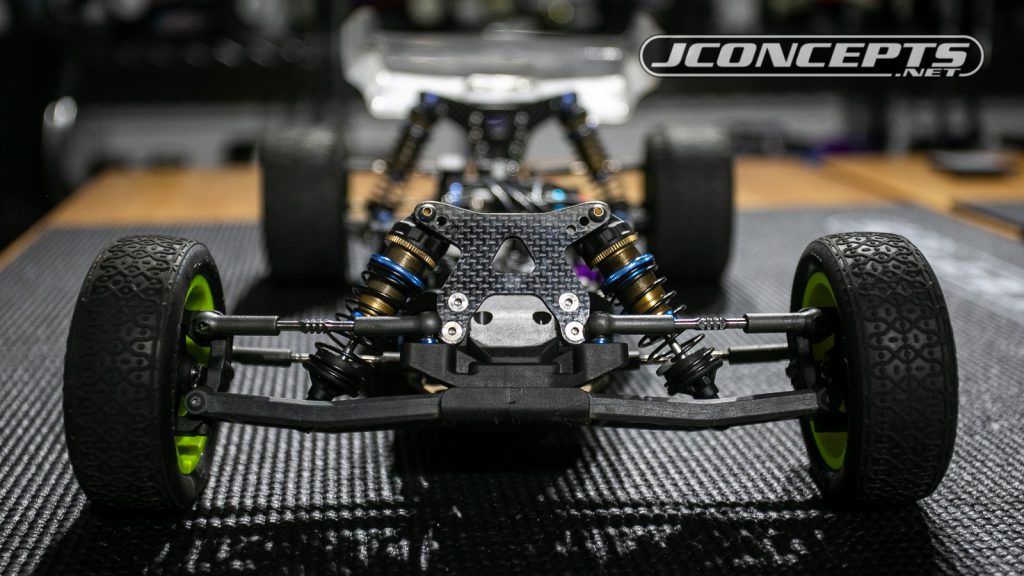 The 17.5 2wd Expert Stock class ran the Dirt Web front and rears as a spec tire and if you're running on a high grip clay track, this is probably the pin height you're looking for.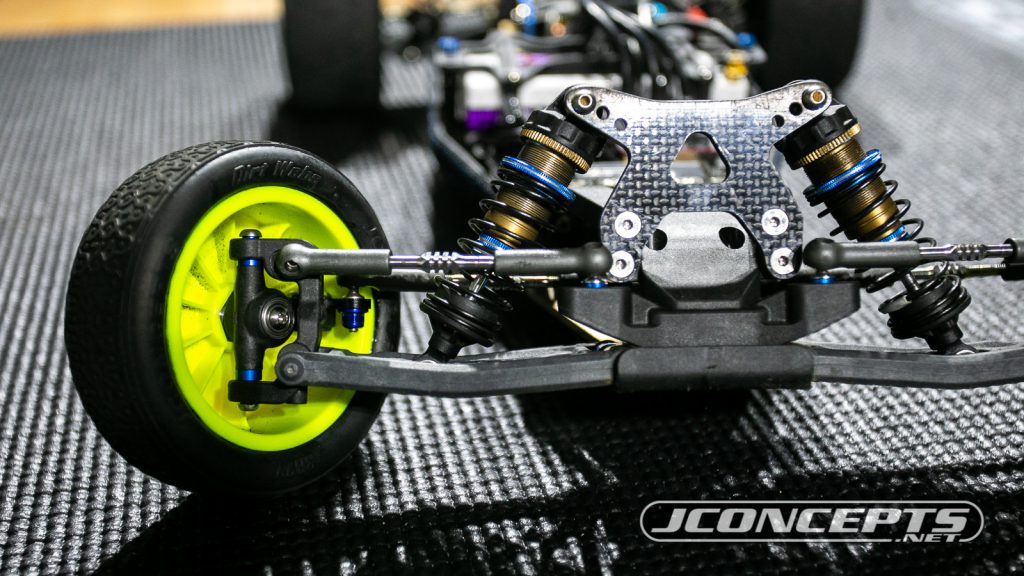 The JConcepts Mono Wheels have won a lot of races since we started them back in the day and there's no slowing them down. With a stiff profile, they're perfect for dirt tracks as well as carpet and turf tracks.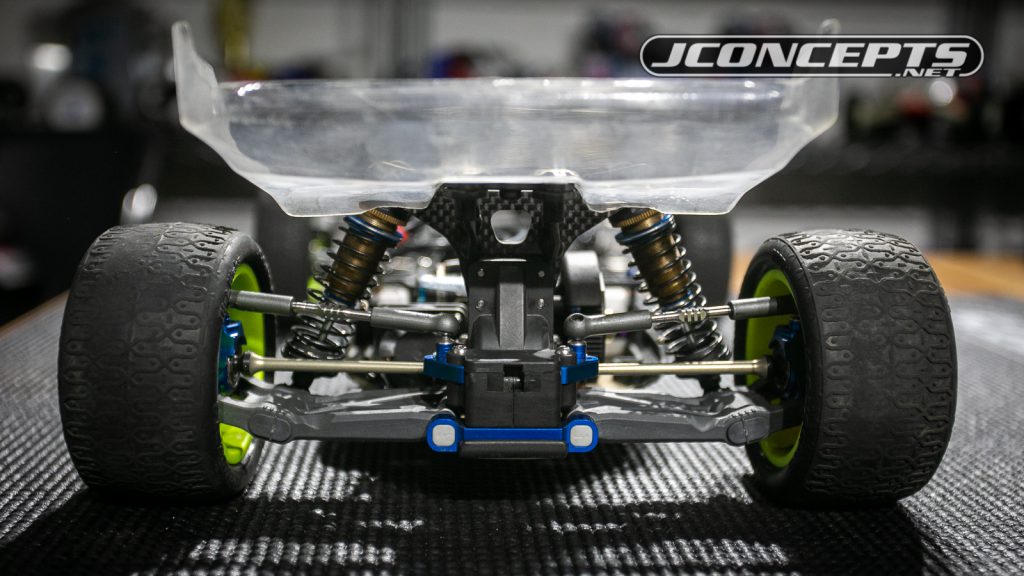 One of the more popular stock trends is the MIP Pucks system but now is packaged as a Factory Team upgrade making it even easier get dialed in. Not only do you drop grams, but you lower your rotating mass improving acceleration and response.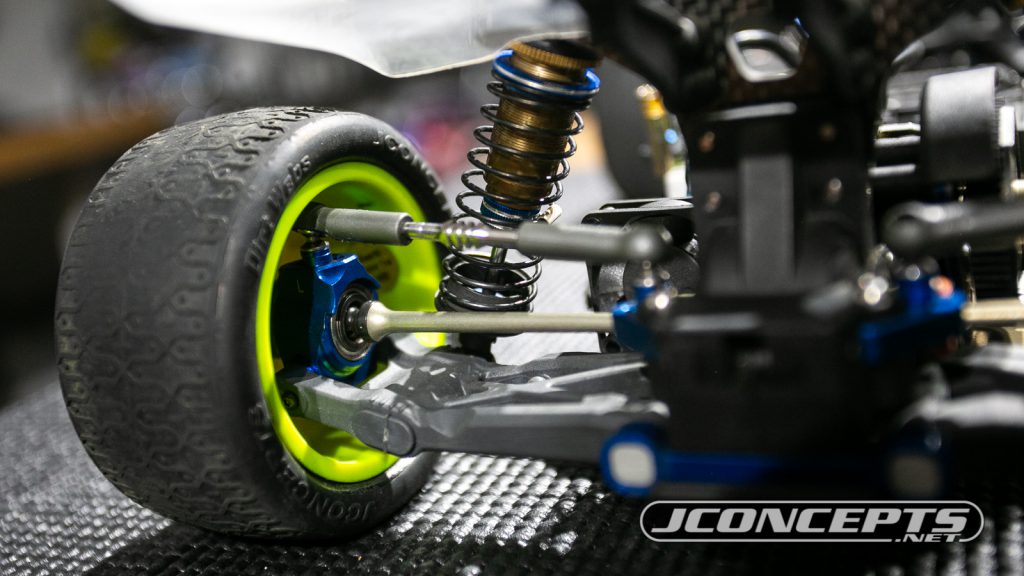 After an intense 10 minute A-Final, Aj's Dirt Webs rear tires still had tread and look about perfect for a heater run or two. This tread height is what we call "Ghost Pins" as they have pins, but not really.
Making a tire call is also crucial in racing these days. Starting with too much tread, you might get off to a slow start. Pick a set with too low of tread and you might be struggling in your final minutes, which isn't a good thing either. Master the tires and it will make winning a lot easier and with Aj working at JConcepts, he's got the inside advantage.
Congrats to Aj on his awesome performance at the Masters of Dirt. We hope this can give you a bit of reference if you're out there looking to model your 17.5 2wd after. Cheers for checking this out and see you at the track!