Illuzion – TLR 22 – Punisher body – w/ 6.5″ HD wing
Illuzion – TLR 22 – Punisher body – w/ 6.5″ HD wing
Part # – 0219
UPC Code – 845937004994
Retail price – $23.00
(Fits TLR 22 buggy)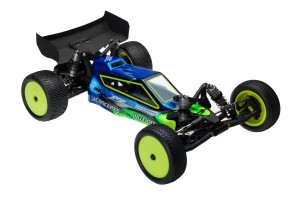 Illuzion – 6.5" high down force V-wing (0219 direct replacement)
Part # – 0121
UPC Code – 845937005861
Retail price – $10.00
(Fits TLR 22 buggy)
The Punisher body by JConcepts for the TLR 22 is the meanest, nastiest thing out for 1/10th buggy racing. Throw everything you know out the window, the Punisher separates itself from the rest of the bodies on the market with its distinctive styling. The Punisher body represents the next generation of body design, development and documented racing performance which only JConcepts can offer.
The radical new Punisher body stares you down like a trained fighter. The slight cab-forward treatment is amongst the most aggressive in class giving the Punisher top notch performance. Blended wing / body design gives additional down-force to the side-pods and windshield which increases drivability, corner speed and jump control. The rear base of the cab area represents the latest offering for 1/10th buggy racing featuring a rear scoop allowing additional tune-ability and cooling for high-performance racing. The Punisher body includes both cut-lines so the user can trim to either rear or mid motor chassis configurations.
In addition to the newly designed body JConcepts has included 2 of the popular 6.5″ wide high down force V- wings that are commonly used around the world.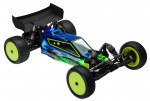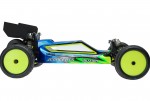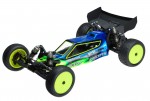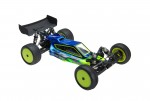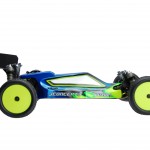 All bodies are sold clear and are shown painted for advertising purposes only. Tires, wheels and bodies are sold separately, unless otherwise specified. JConcepts reserves the right to update or make changes to product, packaging or contents.