Illuzion – Mugen MBX6-T – Punisher body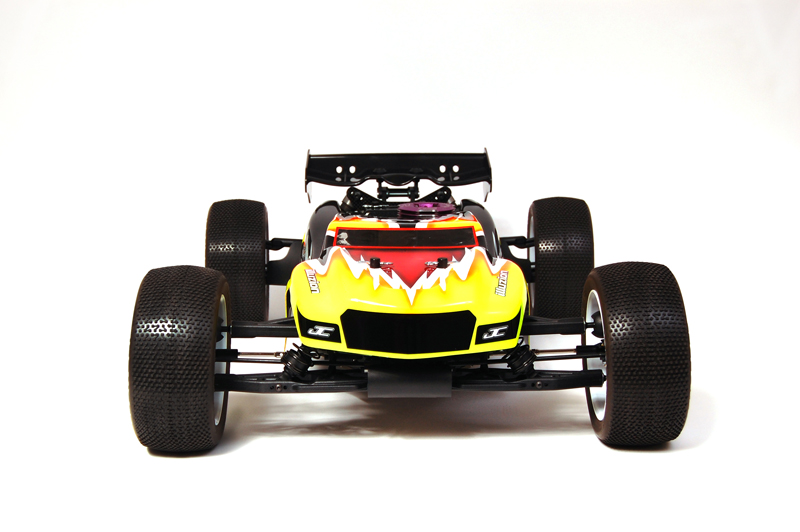 Illuzion – Mugen MBX6-T – Punisher body
Part # – 0096
Retail price – $36.00
(Fits for Mugen MBX6-T)
The Punisher body by JConcepts for the Mugen MBX6-T is the meanest, nastiest thing out for 1/8th truck racing.  Throw everything you know out the window, the Punisher separates itself from the rest of the bodies on the market with it's distinctive styling.
Beginning with the newly re-designed grill and headlight treatment, the Punisher stares you down like a trained fighter.  The hood and cab treatment are amongst the lowest in class giving the Punisher top notch performance.   The bed area represents the latest offering for 1/8th truck racing featuring a super low profile design for increased engine cooling, air flow and escape.
The Punisher body is the choice of current and defending ROAR National Champion Ryan Maifield.
Features: