IFMAR Worlds Day 6 – Qualifying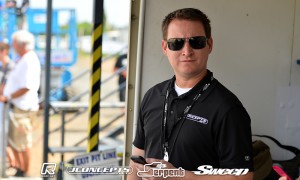 It's funny how once something starts it's hard to stop it. Tebo gets DQed from round 1…. That was the never ending story on FB today from the worlds. In real time I'd say the whole issue took 30/40 minutes to resolve. Eventually they settled on it being a warning and Jared got to keep his 4th for round 1. People loved that story on FB and commented on it all day even though in the end Jared got to keep the run and had already moved on to round 2.
Everyone has a voice now, that's what Paul Wynn says and it's true. All the social media and forums have given racers an avenue to state their case or complain. You can even here my voice now and I'm still talking about the story…Sorry… Ha

There are the people that say, the rules are the rules and others that allow for a little flexibility and even hint that Jared was allowed by because of who he is. As far as I know he had trimmed 3 slots near the back of his body that are sort of molded in louvers on the Kyosho body and had asked if it was ok and he was told during practice that it was allowed.
What is he supposed to do here? Does he get out the rule book and trim his body while reading the book? Does he trim, ask if it's ok and then rock it during the first round at the worlds? I guess you are supposed to read the rules and figure it out on your own and have the car to spec. However, at some point or another you need to confirm or bring your car along through tech to know in your mind it's good. If someone tells you it's good it's good right? I don't know what is right. I do know a similar type of scenario happened before at a ROAR nationals and it revolved around Ty Tessman running a shorty battery in his prototype D413 when the rules stated it was illegal. They checked with tech before the race started and tech said it was ok even though tech never knew the rule existed and that it had been broken. Ty was the fastest and deserved the win. Anyways………..
I noticed that the other big "sharing" story on FB was that starting November 1st all FB users will have to pay $2.99 per month to continue use. People love this too… They comment. No way I'm paying for it. So long, good bye, it's over, FB is horrible. I don't pay for Jack squat. Doesn't it say on the Facebook homepage it's free and always will be? Of course that same person pays for coffee, cigarettes, TV, Internet service, adult pay per view, cell phone service, WWE entertainment Wrestle Mania, fantasy sports league, truck payment, jet ski, dirt bike, bark box, espn news insider, truck pull magazine, salt life decals and the Chuck Norris fan club. Facebook is killing him though… You know, I'm believing what it says on the home page until it's changed.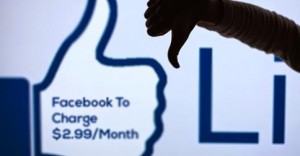 The girl from Tampa, FL gets another breast added so she has 3 total. 3's a crowd… Nice selfies though.
I also found out today that the IPhone 6+ bends in your pocket. Yes, according to several FB reports the hottest new items from apple that I just preordered will bend in my pocket. Thank goodness for FB, now I can cancel my preorder and get the new pocket IPad.
So you might have heard that Ty Tessman dominated today. First 2 rounds in the bag, it's done, over with and most have already moved on. Don't bother coming, don't bother going…this guy has it all locked down. It's because of the new polycarbonate wing he's been running, it's 38gms lighter and immediately makes you a worlds TQ guy. Well, except for Jorn Neumann who went back to traditional in round 2 and logged his best finish of the weekend in 6th for the round.
I've gotten a lot of questions about this wing since I've been here and I actually like it. I'll be making one and running it on my new AE car whenever it comes out. I think my RC career has slipped by me while I've been waiting for this new AE car. I'll go back to the wing for a second. I wanted to make one of these for Maifield for the 2010 Worlds in Thailand but I didn't. In the end I thought, everyone would laugh at me and say, oh sure, the electric guy wants to make his 1/8th more electric. Wait, until he crashes and blows the wing off the car, 1/8th cars need to be durable, built like a man, strong, tough and a little thick around the center.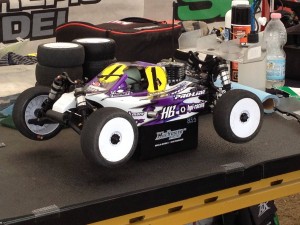 They would have been right, I wanted to make my 1/8th more like my 1/10th 4wd buggy. You know why? The same reason Ty Tessman wants his like his 4wd electric buggy….you ready for this…because the more your 1/8th is like a 1/10th the better it will be on a….you ready for this….1/10th scale track. Boom….your mind is blown right?
I'm not saying these wings are here to stay in 1/8th off-road. There has been limited guys sticking with it here at the worlds and I think that will be the trend. The traditional wings are probably the way to go for the average racer. It's safe and proven at this point.
We had an injury here at the track yesterday and the on site medical team got to do something. They have been here the entire time to protect us and it's actually really nice to see. While pitting in the first qualifier Ryan Cavalieri brought in the new RC8 for his first stop and Kody Numendahl put his hand out and Pudge hit the brakes on his way in and pinched his hand between the asphalt paper pit lane material and the new bumper on the RC8. Ouch! Kody basically pulled a finger nail off I believe and was bleeding all over pit lane. He went to the medic, after the pit stop of course and got treatment. He said he passed out and they helped him wake up, gave him some water and he was up and out in 10-15 minutes. He was rebuilding the RC8 proto 20 minutes later.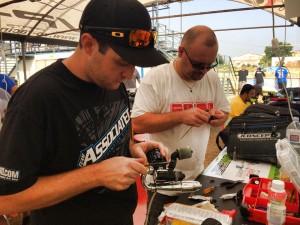 It was a good day for team JC yesterday. Ryan Maifield took a strong 2nd in round 1 and 7th in round 2. The only issue was he seemed to lose a little speed in round 2 even though he ran mistake free. Maybe the track temperature changed and the car didn't work as well…hard to say. I see Ryan getting 16 laps 10:04 or 10:05 when things are right and I think tomorrow we push for that. It's hard to say if you should make changes when you have run a 2nd but we didn't come to get 2nd. Time to push the envelope a little and attempt to get quicker.
Remember, 4 of 6 qualifiers count here so you can't play around too much. It's important to get that good semi starting position and starting up top is where you want to be. Remember we talked about contenders and impostors yesterday? The contenders stepped up and showed themselves. David Ronnefalk had a tough day though. He's still doing well but for a guy that TQed practice day and half of the entire practice days he was struggling. Let me make this clear, he's a contender though. He will get there. At this point he's probably one of 2-3 guys that has a little something for Ty in speed.
Lee Martin, he is one of the better cars. I like his pace, his consistency and the pit program seems in check. He's a contender.
Ryan Maifield, 2 runs with no crashes and a 2nd so far. He's driving smooth, consistent and just needs a little extra out of his car, engine and tires. He's been better than his package so far and he's a contender. Traffic hasn't been good for him. Waiting, driving around crashed cars, driving into the smoke a lot in round 2 probably cost him 3 seconds which is a huge difference.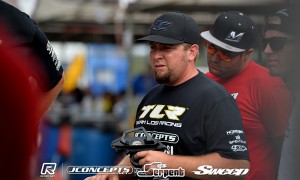 Adam Drake, the only guy that hasn't pitted in the qualifier successfully and pulled it off twice. We had dinner with Adam and he explained to me that Casey Peck, his pit guy, is calling him into pit and Adam is ignoring him and running it out. He said he crashed twice in round 1 and just felt the run was over either way so he went for it. Saved a top 10-12 run in the process too. Round 2 he drove awesome and didn't pit which helped him to a 3rd in the round. So far, this is the best the TLR guys have ever done at the 1/8th worlds in qualifying. At least, that's what my memory says.
Robert Batlle, he's a contender. So far the only one able to run within 5 seconds of Ty and he did it with some bobbles. Remember, he's the champ and guess who he beat to win it? Ty Tessman… This should be interesting.
Can I consider Ty an American racer even though he's from Canada? I think so. He runs the American tour and spends most of his racing time racing in America. He races for companies with home offices in California and is the golden boy for both of them. He's an American racer with a kick azz work ethic and says….eh at the end of stuff. I was born in Marquette, Michigan which is close to Canada. Maybe I have the Canadian R/C touch? We will find out at Yatabe Arena in 2015!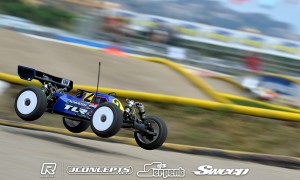 Photo Credit: RedRC.net