Get Organized with the JConcepts Small Storage Bag
Having an organized pit area and workspace not only looks good but it allows you really get into your wrenching without misplacing and/or losing screws and small parts. The JConcepts Small Storage Bag or "Money Bag" can help out in a lot of ways keeping your workflow streamlined and organized.
Here's one example on how to cleverly use the Money Bag and how it can help you be even more organized!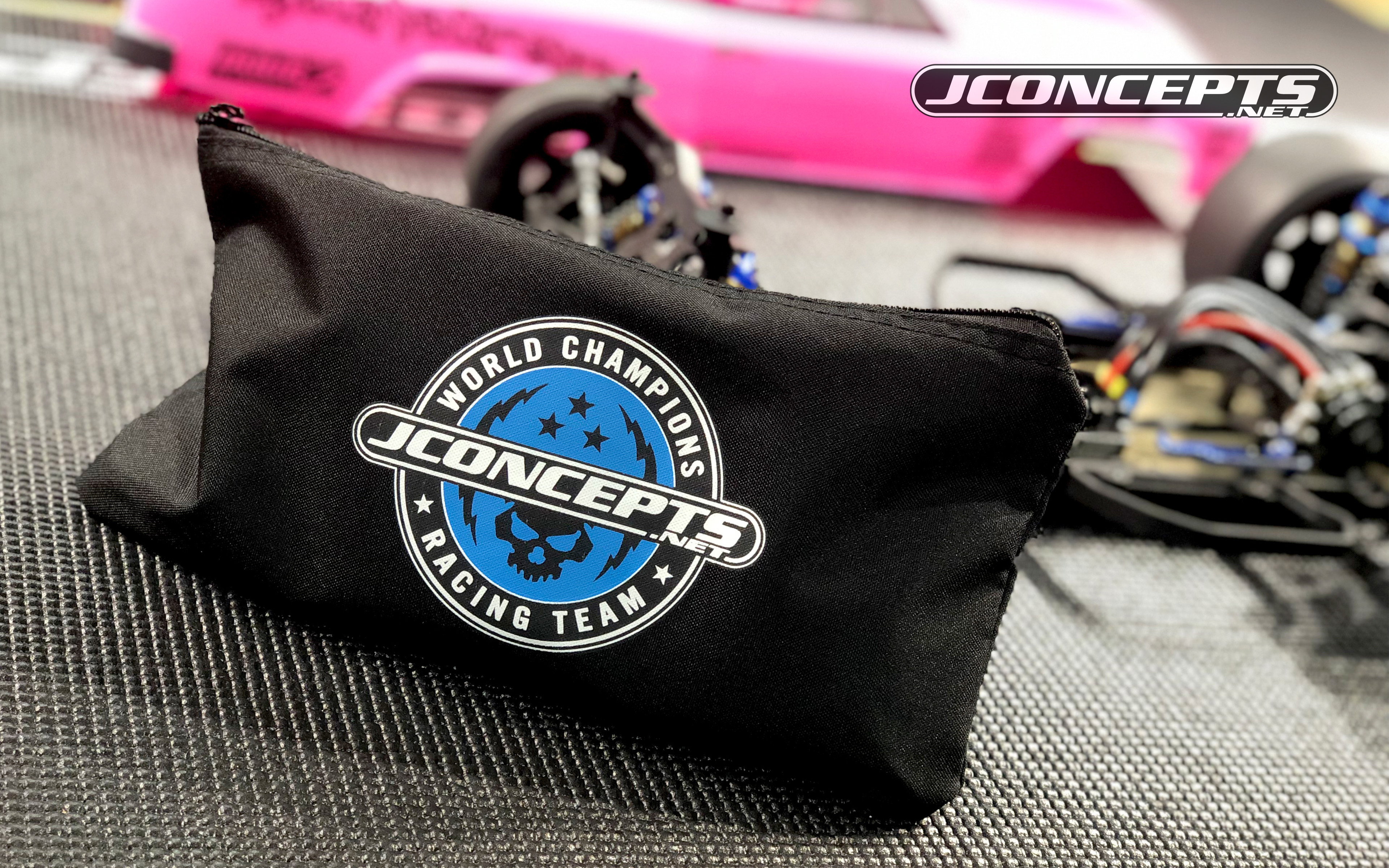 This simple, single zip small storage bag can hold a lot and help keep things organized so you spend less time hunting around trying to find your gear. Keep it all together with the Money Bag and save the precious minutes for the track!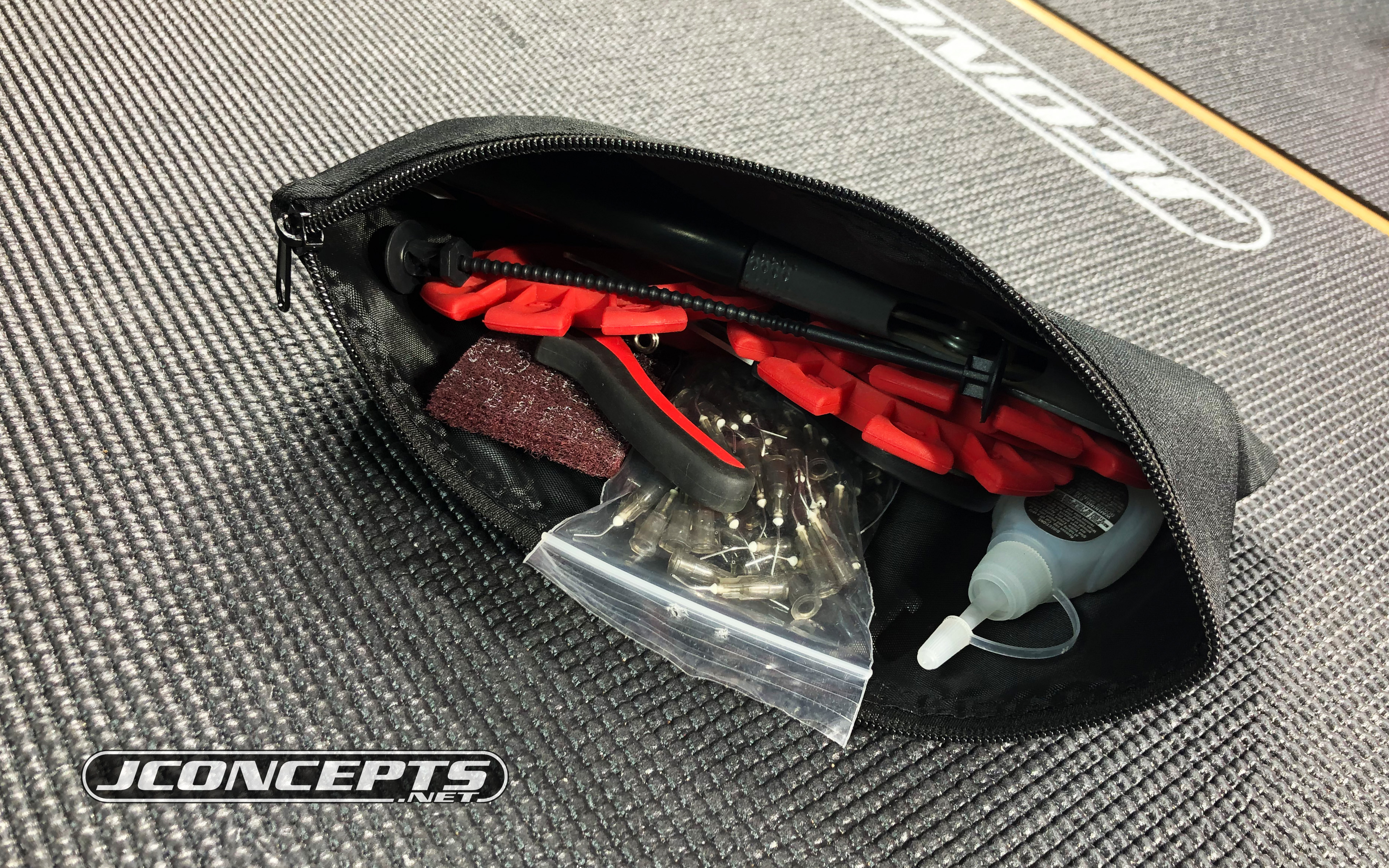 Here is one example of how to use this simple storage bag as it does a perfect job on keeping your tire gluing tools together so when it comes time to mount your race tires, you're ready to go!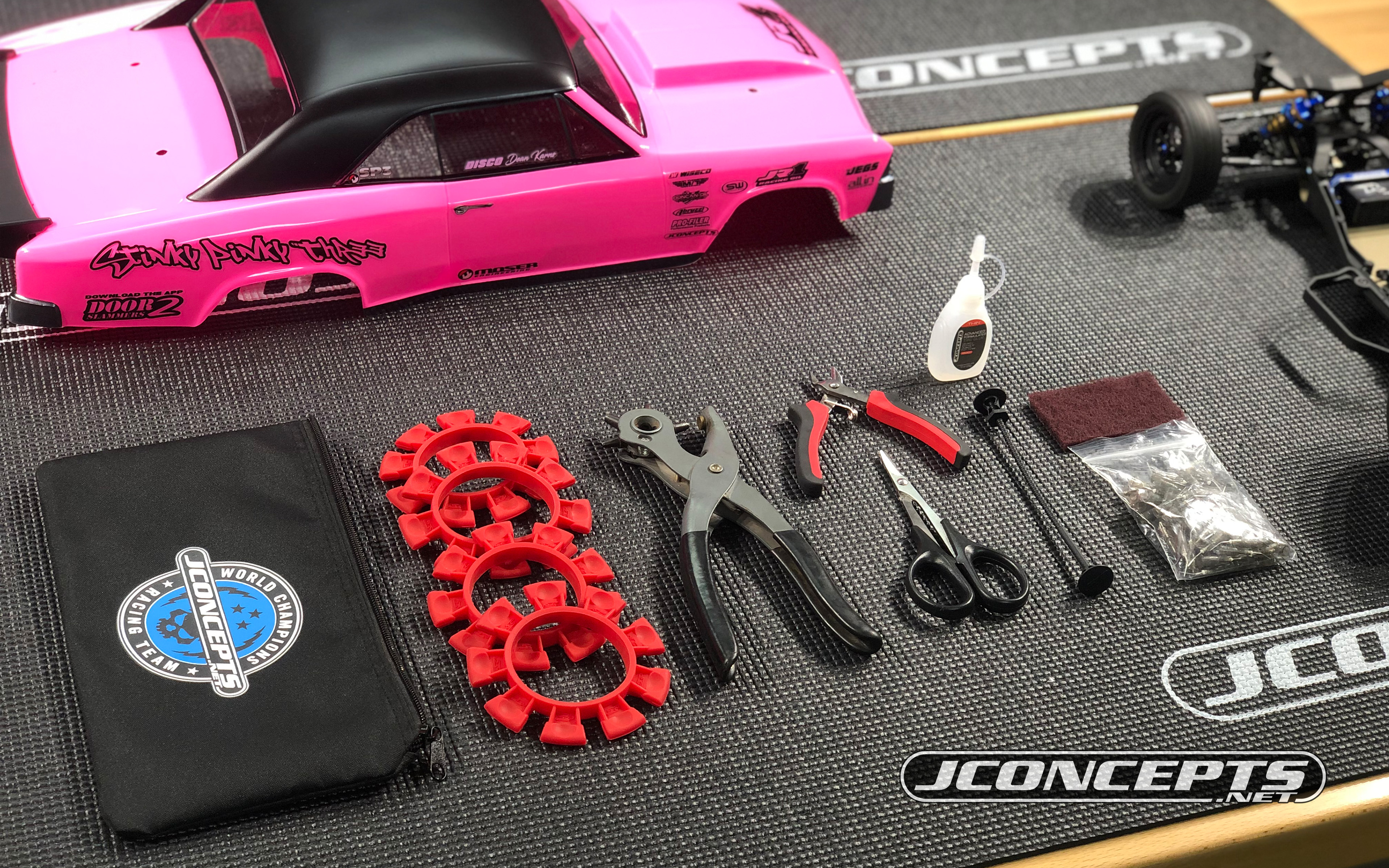 Yes, it all fits! From left to right, the JConcepts Small Storage Bag, red Satellite Tire Bands, tire punch, pin cutters, Lexan scissors, JConcepts Thin tire glue or Medium glue, JConcepts 1/10th Tire Sticks, Scotch Brite, and glue tips. With this kit, we're ready to prep tires, scuff beads and wheels, and mount tires.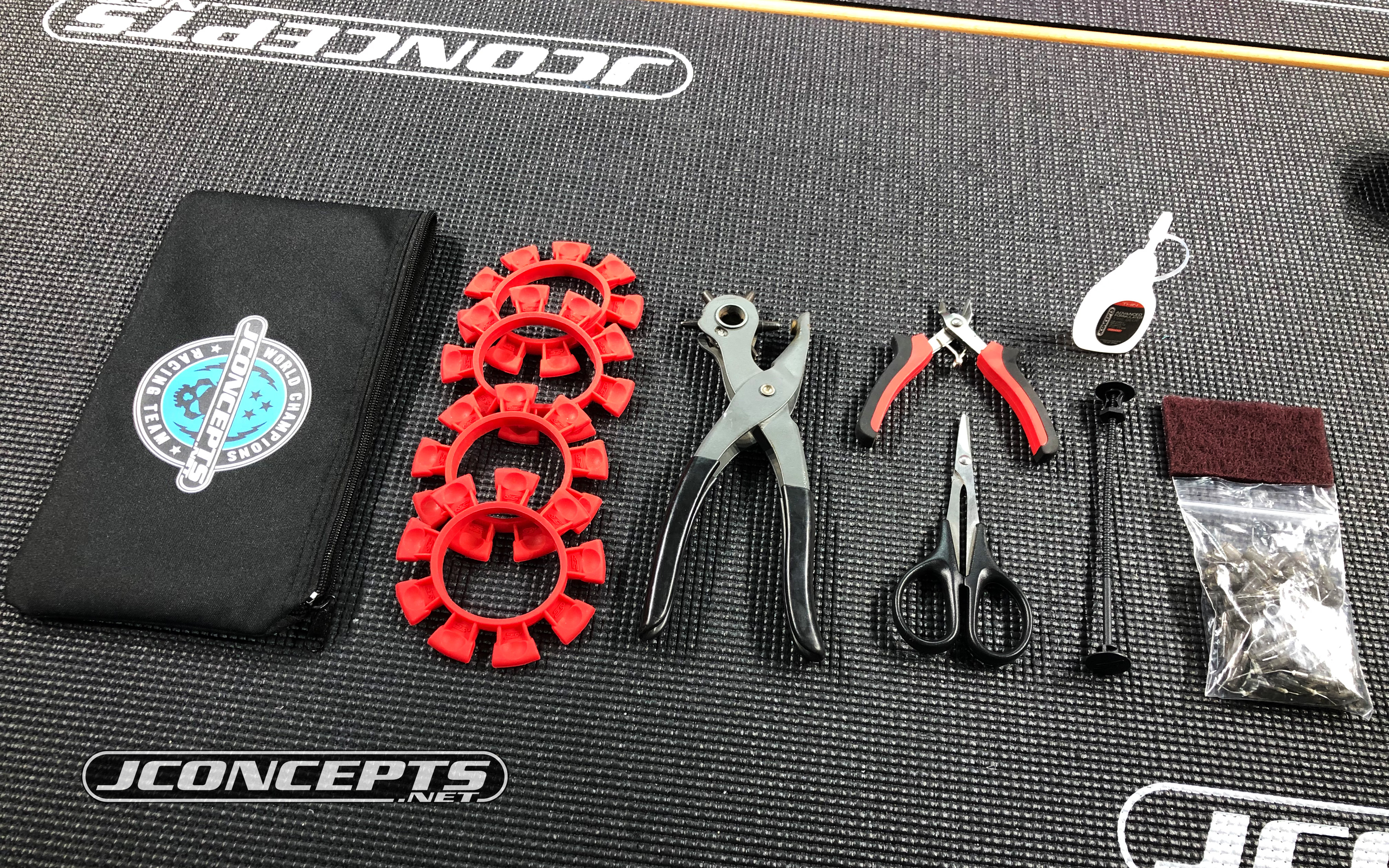 Thanks for checking out the JConcepts Small Storage Bag. If you've found some clever ways to use your Storage Bag, let us know!