Friday5 With Team Driver Will Brinton
In this edition of the JConcepts Friday5 we talk to perennial Plex powerhouse driver, Will Brinton!
1. When you first got into RC racing, what pro driver did you look up to and why? Or maybe there was a local/regional driver that you followed?
When I first got into R/C racing, I really didn't know a lot about the pro racing scene at the time. The local guy that I really looked up to and mentored me at the track when I was young was a good friend of mine, Jamee Everson. The fast guy that I really enjoyed watching race when I was a kid was Kyle Gannon.
2. To date what is your favorite JConcepts product of all time and why?
My favorite JConcepts of all time has to be the 5mm and 7mm thumb wrench (#2556). I use that tool all the time at the track and at home.
3. If you have been racing for a while now you have probably glued up 100s of tires. So what gluing tips do you have for beginning racers?
Make sure the beads on your tires are clean before you glue them, and for the love of god have a fresh bottle of glue.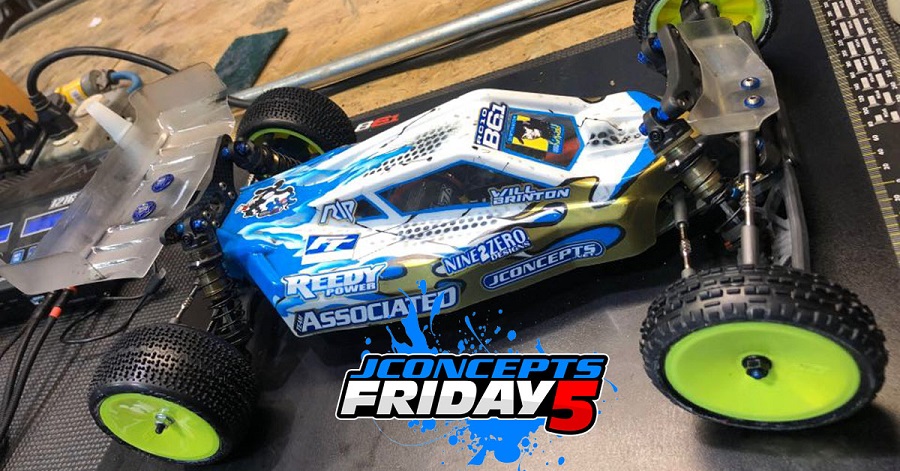 4. Name a RC class that you would like to see increase in popularity and why? (And it doesn't have your traditional race class too.)
I would like to see independent buggy classes grow. Sometimes I done think people realize how important beginners classes are. We always want/need new people to get into racing.
5. Name one thing people might be surprised to know about you.
My dad and I collect Beatles albums.