Friday5 With Team Driver Jesper Rasmussen
In this edition of the JConcepts Friday5 we visit with Denmark driver, Jesper Rasmussen!
1. When and how did you get started in RC?
I was about 3-4 years old when I first tried RC cars and 6 years old when I start racing. I got into rc racing since I was born as my dad was 7 times former national champion so it felt like home when I was at the RC track with my dad and mom.
2. When you first got into RC racing, what pro driver did you look up to and why? Or maybe there was a local/regional driver that you followed?
When I started I was looking up to my dad as he was still fighting at top of 4wd class, when I was a kid and racing in stock class. Me and my dad had a deal that day I beat him, he should stop racing to become my mechanic and that happened at world championship in Finland back in 2011. It was like my first big goal to do. There are two pro drivers I always have been looking up to after my first European championship back in 2009, when I saw Neil Cragg and Lee Martin battling it out at the track and having so much fun of track these two pro driver will always be my idols.
3. In your region you do quite a bit of racing on off-road carpet. So what advice do you have for off-road dirt drivers that are trying out carpet for the 1st time?
First thing to ask a local driver or pro driver for that are to use a basic carpet setup to start with, because shocks setup, roll center geometric and weight balance of car is way different from what are used on dirt. Second thing when you land after big jump on high grip carpet track if you land your car to side ways, it will flip. Third thing 4wd front tyres on most track you need to glue side wall.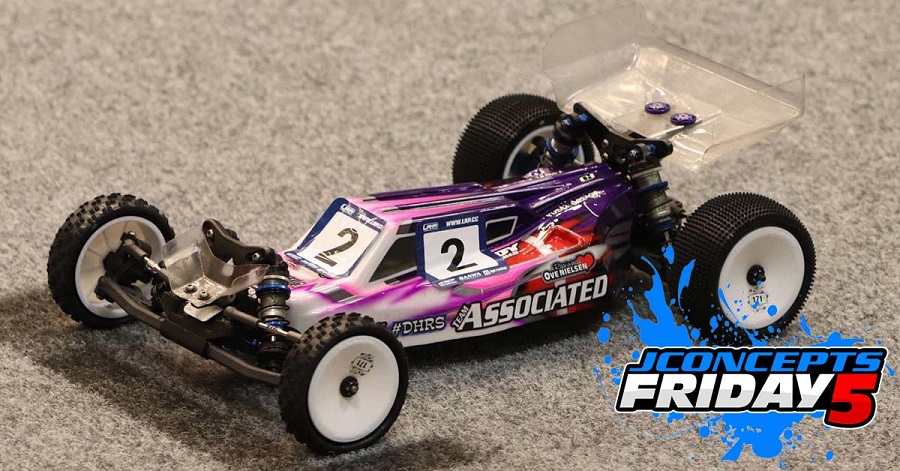 4. To date what is your favorite JConcepts product of all time and why?
It is Finnisher body types the first time I saw it was back in 2011, if I remember correctly and we are now in 2020 and Finnisher bodies are still on top special in 4wd class on dirt and carpet racing. It is amazing a design have been in game for so long.
5. Name one thing people might be surprised to know about you.
I'm not sure if people are most surprised over my overtake skills or how I help others driver at practice or races. Because if it needed to use to 2 hours of my practice day, rebuilding a local driver car or help with setup, so he like how his car works at track and give them some driving advises, I do will that so we all can have fun and the novice drivers will enjoy driving RC cars.