Friday5 With Team Driver Cooper Hurt
In this edition of the JConcepts Friday5 we talk to Utah team driver, Cooper Hurt!
1. When you first got into RC racing, what pro driver did you look up to and why? Or maybe there was a local/regional driver that you followed?
When I first started getting into racing back in 2013-2014 it was all about the Ryan and Ryan show. Watching them battle with minimal mistakes made you want to try harder to become a better racer. As I became a better racer, I found the desire to start traveling to out of state races, not only to hangout with friends and become a better racer, but to see where my skills lined up with other racers.
2. From your experience what is the easiest AND hardest maintenance task on your RC cars?
I think the easiest maintenance tasks, most racers should be doing every time they get to the track is checking ride height and camber. I think the hardest maintenance task is building a quality ball diff. Being able to build a ball diff is one thing but being able to build a ball diff that last is a totally different task.
3. What is your favorite class to race and why?
My favorite class to race is 17.5 2wd buggy, because your car has to be well maintained and prepped for races. Being able to tune not only your car, but also your equipment shows your knowledge in your equipment you run.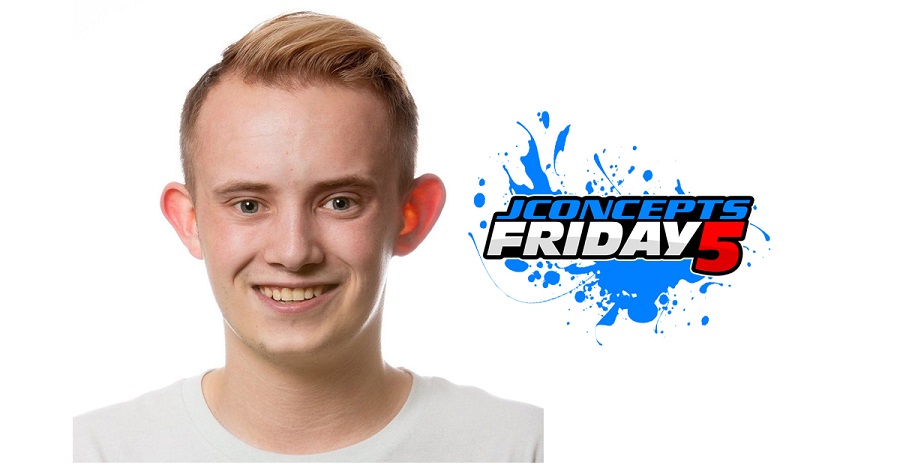 4. To date what is your favorite JConcepts product of all time and why?
My favorite product from JConcepts is either the Fin Turnbuckle because of the cool style they add to the vehicle, or the Ellipse tires because it provides the most traction for my local track.
5. Besides RC cars, what other hobbies are you into?
Other hobbies I enjoy besides racing RC cars including biking (road and mountain) and programming.