Friday5 With Team Driver Clément Boda
In this edition of the JConcepts Friday5 we talk to French team driver, Clément Boda!
1. When you first got into RC racing, what pro driver did you look up to and why? Or maybe there was a local/regional driver that you followed?
When I first started, my favorite professional driver was Ryan Cavalieri, firstly, for his record of achievements, and secondly, because the name came up very often in the coverage of the big races. So I started watching a lot of videos to get inspiration from his driving.
2. What is your favorite class to race and why?
My dad made me start with electric 2wd cars, for the ease when you start. I then switched to 4×4 and 1/8 brushless more recently, but the category that remains the favorite for me is the 2wd 10 scale.
3. From your experience what is the easiest AND hardest maintenance task on your RC cars?
The first thing I started to maintain when servicing my cars were the shocks. It is therefore for me today what I master the most and therefore what I prefer. The part I like the least is when you have to put very thick grease in the differentials.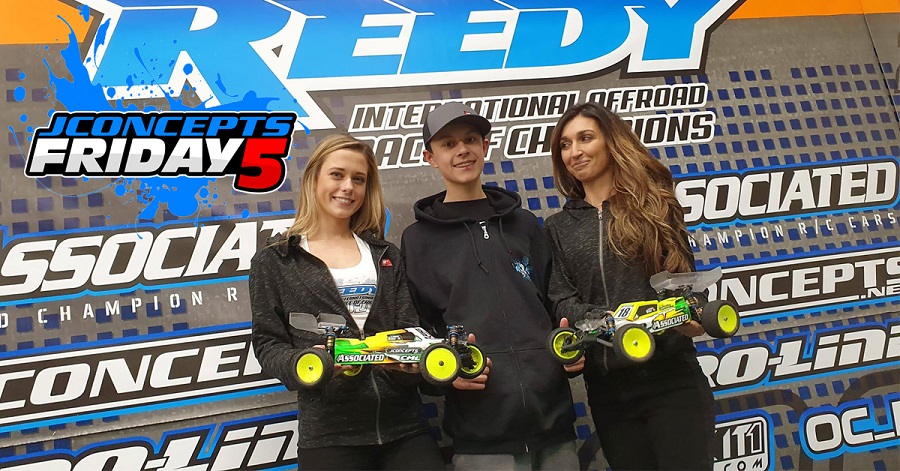 4. To date what is your favorite JConcepts product of all time and why?
To this day, my favourite product is the bodies since it is the element I use all the time and especially the F2 bodies which represents 80% of my use whatever the type of track.
5. Besides RC cars, what other hobbies are you into?
My other hobbies are basketball and watching super cross on TV.