Friday5 With Team Driver Caleb Stevens
In this edition of the JConcepts Friday5 we talk to Tennessee team driver, Caleb Stevens!
1. How did you get started in RC? Was it racing right away, or did you bash vehicles before you found out about the RC race scene?
I got my start into the RC world like most people, with a 2wd Traxxas Slash. After a few years of off-and-on bashing, my dad opened up Extreme Hobby Shop in Spring Hill, TN. He then opened Extreme RC Raceway, sparking my interest in racing. I started with a Team Associated B5m in the novice class and quickly got the racing bug. After 2 races in the novice class, I bumped straight into the mod class and continued to focus on bettering myself week after week.
2. Stock or 17.5 2wd Buggy is the biggest class in off-road electric racing currently. Why do you think this is and do you see these as a problem moving forward with the racing industry?
I have always had mixed opinions on stock racing. I think it is a cool idea to have people with the same motor systems race in a way that takes top-end speed out of the equation. It is also a good way for people to graduate from the novice classes to a faster and more competitive class. However, it seems like more and more people are becoming good drivers but are staying in the stock class instead of graduating to mod racing. With all of the pro drivers racing in the mod class, I can see how it could be intimidating for racers to want to race in the mod class, thinking that they would never have a chance of winning. While they might not do as well as the hope immediately, I believe that this is the only way to truly grow in the sport. Continue to push yourself and surround yourself with people who are better than you to help you grow and become a better version of yourself.
3. With the COVID-19 virus closing many tracks temporarily in the US, what have you done to keep up your on your RC skills and stay involved in the hobby?
I have been working with my dad and brother at Extreme Hobby Shop 5 days a week, doing my best to help customers with their setups and tuning advice. When I'm not doing schoolwork (I'm currently attending Middle Tennessee State University), or working at the hobby shop, I do my best to read and keep up with the latest news and new releases in the industry.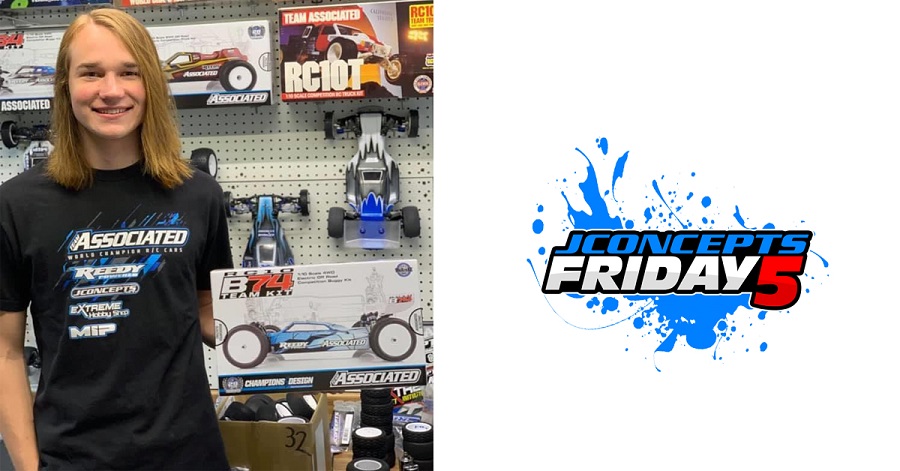 4. Off-Road carpet tracks have been gaining momentum here in the states the last few years. Since you do a lot of racing on this type of surface, do you see that as the future of 1/10 Off-Road RC, or maybe tracks will go back to dirt or possibly AstroTurf more if they race outside?
I definitely see carpet racing as the future of RC. We opened Extreme RC Raceway in 2014, before carpet was very popular, and continued to watch its popularity increase over the years. Due to the lack of track maintenance needed, cooler temperatures for racers, and the fast-paced racing that this high-traction surface creates, it is very appealing to many racers and track owners. While there are many people who started racing on dirt and have always had a special appreciation for it, as the years go by, I definitely see more and more of a shift towards carpet racing and AstroTurf racing as well.
5. Name one thing people might be surprised to know about you.
I am majoring in Audio Engineering and production in college with a goal to mix music in both studio and live settings. I am a drummer and also currently play studio, live, and church gigs. In the back of the hobby shop, my dad and I have a recording studio and have had the opportunity to record and produce singles for several big-name artists in the Nashville area. I was able to mix and master these singles that are now on the radio and available on all streaming platforms for people to enjoy.