Friday5 With Team Driver Cade Burnette
In this edition of the JConcepts Friday5 we talk to young Georgia team driver, Cade Burnette!
1. When and how did you get started in RC?
I got into RC about 4 years ago, my dad is the one inspired me with his racing and it looked fun so I tried it and love it now.
2. From your experience what is the easiest AND hardest maintenance task on your RC cars?
As I don't have much experience and still learning to work on the cars by myself the easiest maintenance task for me is cleaning the cars. The hardest is rebuilding the diffs.
3. What is your favorite class to race and why?
My favorite class is definitely E-Buggy because I have been running it the longest.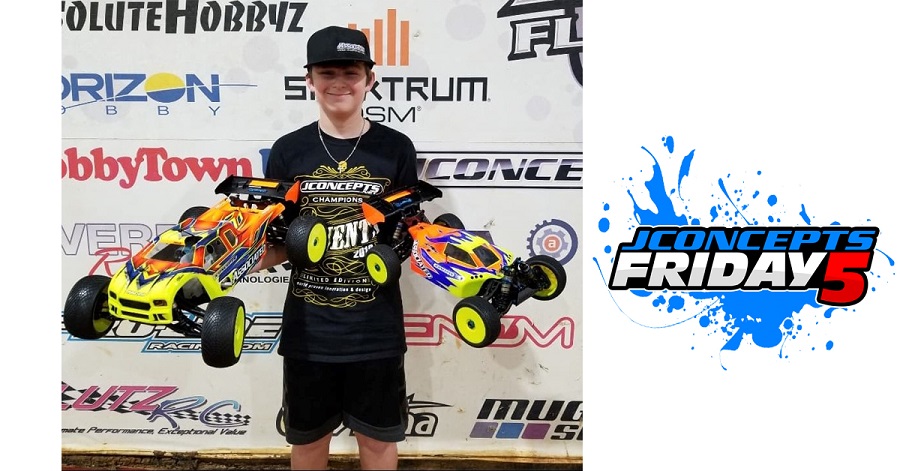 4. In your opinion, when heading to the track what is the JConcepts product that is a must have on race day and why?
Tires, you always need multiple tread patterns and compounds for the ever changing track conditions throughout the race day.
5. Besides RC cars, what other hobbies are you into?
Playing Football and Fishing.