Friday5 With Team Driver Alberto Garcia
In this edition of the JConcepts Friday5 we hop across the pond to talk with long time Spanish driver, Alberto Garcia!
1. When and how did you get started in RC? And what class do you compete in or did you primarily bash your vehicles?
I started in 1992 when I was 7 years old. My father was already racing and I joined him as soon as I saw a RC car at home. I was racing 2wd & 4wd 1/10 off road for more than 15 years, but since 2009 I just focus on all 1/8 Off-Road classes.
2. What is your favorite class to race in today and why?
Regarding competition I would say 1/8 Off-Road, but taking a point of feelings, the best experience for a driver is being able to go fast driving 2wd 1/10 buggy on dirt.
3. In your opinion, what classes have you noticed that seem to be in a decline? And how would you try to resolve this so there is more participation?
In Europe the 1/8 On-Road class is in a critical situation with a low participation rate. I would try to add several classes at any event to increase participation, as Off-Road events do, including electric and nitro classes.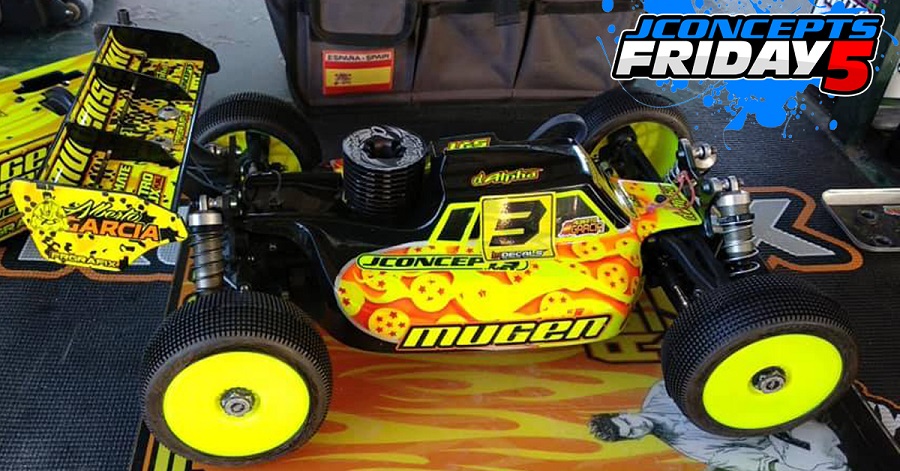 4. In your opinion, when heading to the track what is the JConcepts product that is a must have on race day and why?
There is not only one, but for the last 8 years racing for JC, one of the hottest product is Reflex tire, and also JC Silencer body, and obviously my JC cap for any podium photos.
5. Besides RC cars, what other hobbies are you into?
I really love all type of sports, motor sports and martial arts. I practiced Karate for 20 years, getting 1st dan level.