Fall Indoor Nationals – Updates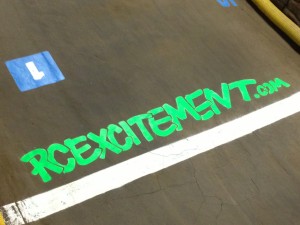 Qualifying went well here in Fitchburg, MA. A record turnout for our National Indoor Series has turned this stop into a can't miss event. Non stop racing all day packed the building and hobby shop. Dustin Evans and Steven Hartson continued to dominate their respective classes with Dustin TQ'ing each round of all 3 of his classes (2wd,SCT and modified truck). Steven's hit on TQ twice in the modified 4wd class sitting up top with the B44.1. JConcepts blue compound Bar Codes have provided the grip on most vehicles in the buggy class while the pressure points remain a hot tire in the short course class. Matt Olson driving the MIP Pro-4mance conversion has dominated both rounds thus far in the 4×4 SCT class sitting on TQ moving into round 3. It's a very tight and difficult track which tests your patience at all times. Traffic is a major concern and with 15 second laps its very easy to see lapping drivers several times during a qualifier.

Dustin Evans showed why he is a US National Champion, Reedy Race winner and Worlds finalist as he completed the perfect weekend at the Fall Indoor Nationals successfully defending all three 2WD titles at the RC Excitement track in Fitchburg, Massachusetts. Starting the 8-minute single Buggy, Short Course and Stadium truck A-Mains from pole having topped every round of qualifying, the factory TLR driver cruised to three convincing wins.
Team Associated's Steven Harston has made it four wins from four races in the JConcepts Indoor National Series today as he cruised to victory in 4WD Mod Buggy at the Fall Indoor Nationals at the RC Excitement track in Massachusetts. Starting from pole position on the first start of the race Hartson parked his Reedy powered Associated causing chaos to break loose in the chasing park leading race announcer Timothy Stuessy to call a restart of the race. At the second time of asking the Californian, who has already secured the overall title in for the 2012 series, made a blistering start from where he was able to check out and take control of the 8-minute race.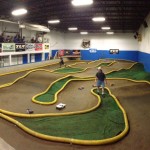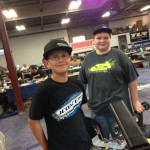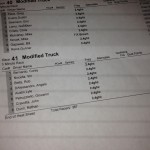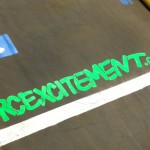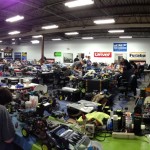 RedRC.net has contributed to this update.
Also check out the photos from RedRC.net HERE.