Dirt Racing Products New Release – Recessed Ball-Stud Washer Set

Brian "Dirt" Kinwald unleashes another of his trick personal touch items to market. The recessed washer set is designed to offer two adjustments while utilizing a single washer. The 2 and 3mm washers feature a 1mm recess; this allows a driver to simply flip orientation for desired height. The large diameter of the washer provides a steady footing against plastic and aluminum components while the milled and recessed grooves easily indicate which height is in hand.
Included in each package are four pieces of the 2 to 1mm washer and two pieces of the 3 to 2mm washer. In addition, a .5mm shim is also included for the ultimate in fine tuning adjustment and can be used alongside the recessed washers. Anodized in black, the new washers can be used as a technical tuning option or simply during a "black-out" vehicle build. If an item is trick, it must be by Dirt Racing Products.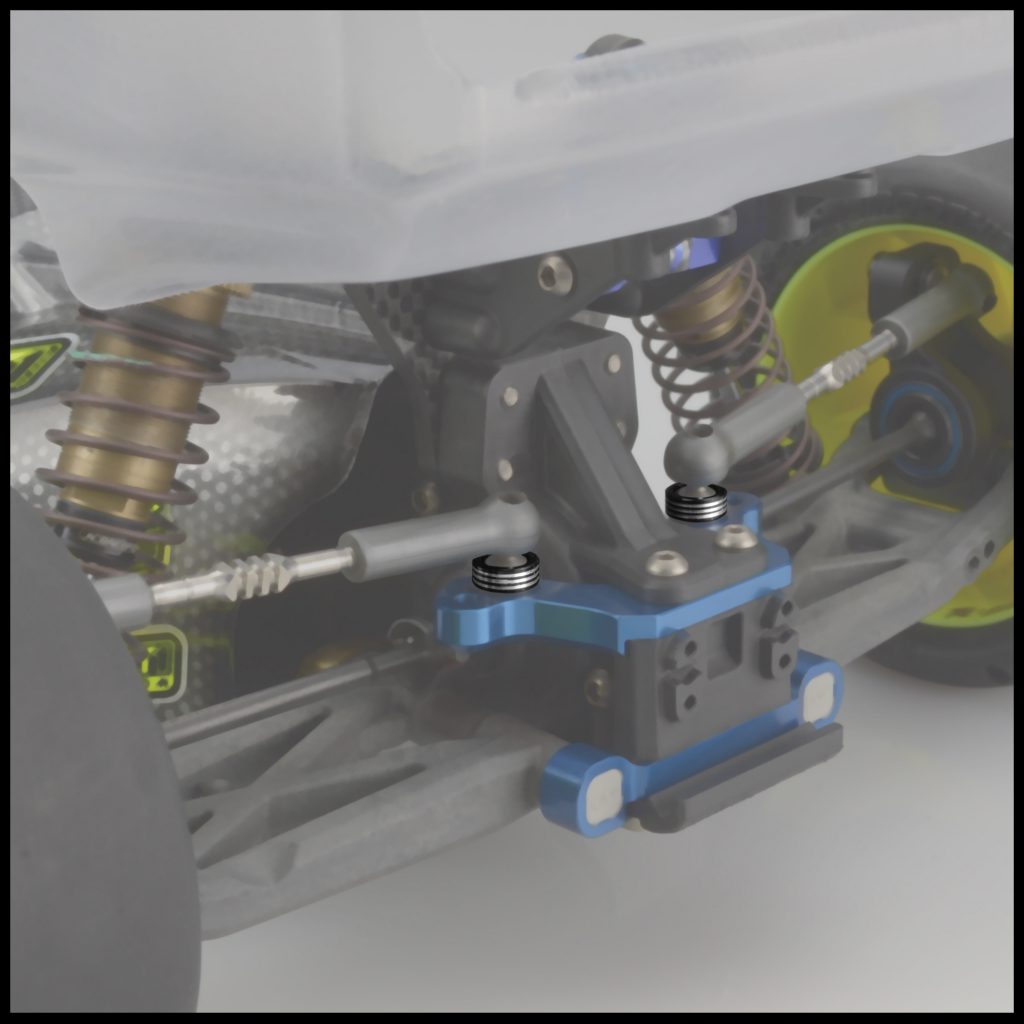 Features:
· Versatile, Dirt Racing design
· Large diameter base for increased strength
· Recessed for multiple adjustments in one
· Milled and recessed grooves for easy identification
· 10 pieces total included per package
Dirt Racing Products – recessed ball-stud washer – set (black)
Part# 8111
UPC Code – 845937015822
Retail price – $23.00
Map price – $19.55
(Fits – most 1/10th off-road and on-road vehicles)