Dirt Racing Products New Release – Dirt Cut Precision Scissors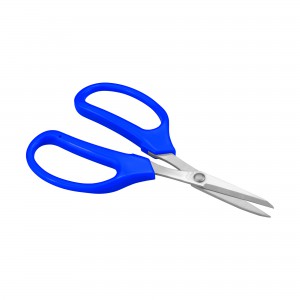 If you are involved in a hobby, chances are, scissors are one of your main tools of the trade. Whether you are cutting or trimming, scissors are involved in just about all aspects while maintaining and building a fleet of R/C vehicles. Brian "Dirt" Kinwald has used his fair share of scissors over the years while building prototype tires, mounting bodies, wings and all the detailing involved in building a race vehicle. The Dirt Cut scissors have met the rigorous demands of the legendary racer, made available through Dirt Racing Products.

A pair of scissors consists of two pivoted blades; it is primarily the shearing action between the two blades that cuts the material. In high-quality scissors, the blades can be both extremely sharp and dangerous. Cutting polycarbonate, soft plastic, soft rubber, fabric and thin paper products are what scissors are intended for. Cutting any hard material or specifically metal will limit life of the product. Scissors are sharp, always be cautious and use common sense while handling and general use.
Features:
· Stainless steel blades
· Soft, contoured grip with blue ergonomic handles
· Perfect for hobby use
· Trusted by Brian "Dirt" Kinwald
Dirt Cut – Precision straight scissors, stainless – blue
Part# 8009
UPC Code – 845937014085
Retail price – $15.00