Dialed Inc. Off Road Championship [Updated]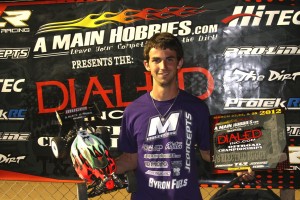 Race: AMain Hobbies/Dialed Inc. Off Road Championship
Date: March 23-25, 2012
Track: T&T Speedway
Race Reporter: Barry Pettit
We attended the AMain Hobbies/Dailed Inc. Offroad Championship race in Shreveport, Louisiana this past weekend. After the 13 hour trip we arrived to a flat, rain soaked area that was once a track and the chance of racing looked slim. But have no fear, the infamous Joey from THE DIRT was on hand and in command of some heavy equipment. By 10PM that night there was a race track and practice was beginning.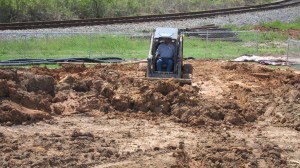 Qualifying began on Saturday and the toughest challenge quickly became the track. The sun dried the surface to a moon crater cracked look and what appeared to be an easy layout was truly a mind teaser. The nitro invite classes were ran with a total of 6 ten minute races for each class and the winner was determined by a points system counting the best 4 of the runs.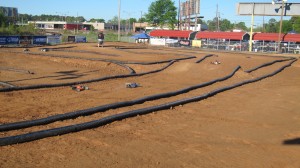 In the Electric classes we had no issues and TQ'ed the eTruggy class and started 3rd in the eBuggy class, which was the largest 1/8 class at the event. Our cars were dialed for the mains and we pulled the win in both the eTruggy and eBuggy class. The Mugens were handling and absorbing the bumps like no other, and the JConcept tires powered by the Tekin systems laid down the power to the difficult surface.
Overall it was a long weekend with a long trip to and from the event. It was a show of dedication by all the people putting on the event to get it done with the challenges they were confronted. Mother Nature dealt them a difficult hand but they were able to pull it out and provide a fun weekend for everyone.
Thanks again to all our sponsors and a special thanks to John from JConcepts for sharing his pit space and pit help!
1/8 Electric Buggy
Mugen MBX6 ECO
JConcepts Racing Tires – Blue compouind Hybrids
JConcepts Mono Wheels
1/8 Electric Truggy
Mugen MBX6T-Eco
JConcepts Racing Tires – Green compound Hybrids
JConcepts Mono Wheels
JConcepts Punisher Body