Cavalieri Takes Two and Nick Wautlet Sweeps 13.5 at the 2018 Hot Rod Shootout!!
The annual Hot Rod Shootout is always a racer's favorite and attracts some of the fastest pros in the nation for one final mega outdoor showdown in Santa Clarita, California, home of the world famous Hot Rod Hobbies and the 21st running of the Hot Rod Shootout.
In attendance this year for JConcepts was 4 time WC Ryan Cavalieri and current 2 time WC, Ryan Maifield, making it an entertaining show filled with dramatic race highlights and finishes in every qualifier and main as the two goliaths battle at the Hot Rod.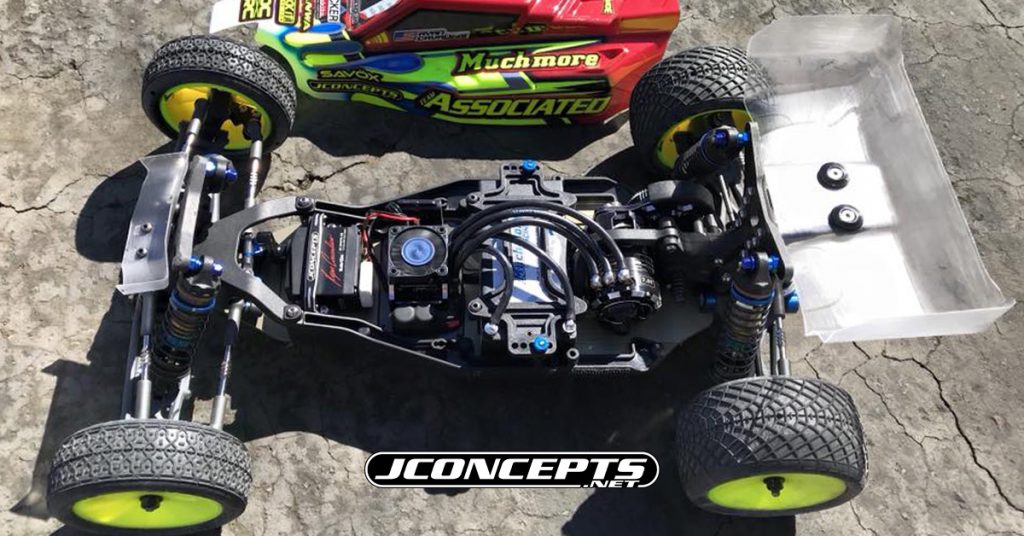 The tire of choice for both Ryan Cavalieri and Ryan Maifield at Hot Rod was the new Ellipse rear tires in Y2 (yet to be released) matched to Y2 Dirt Web front tires for both 2wd and 4wd cars. Both drivers said it was a much-improved tire package over last year running the Dirt Maze tires, that were designed for high wear, abrasive tracks.
Both of Cavalieri's winning cars were equipped with the standard Aero rear wing and lower front mount B6 wing and lower wing scoop for the B64.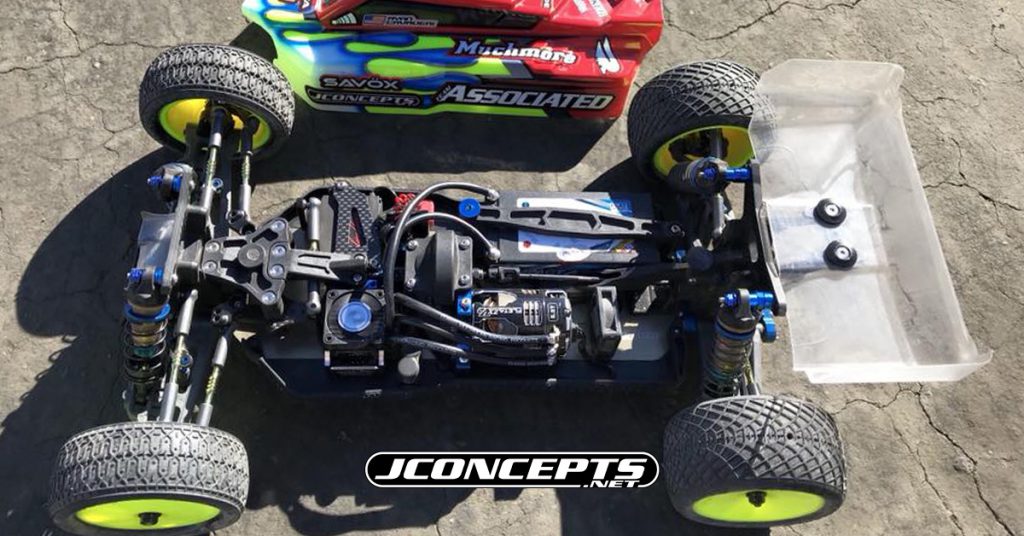 2wd Modified
For those who thought Ryan Cavalieri was slowing down because fatherhood stepping in was proven wrong over the course of the weekend as Cavalieri went head to head with current WC and took a resilient bounce back wing after losing A1. It would be easy to give in and just settle for 2nd, but Cavalieri's inner fire wouldn't allow that to happen. After stepping up the pace and winning A2, Cav Mode was in full sync and carried the momentum in A3 to seal up the overall in the 2wd Modified class.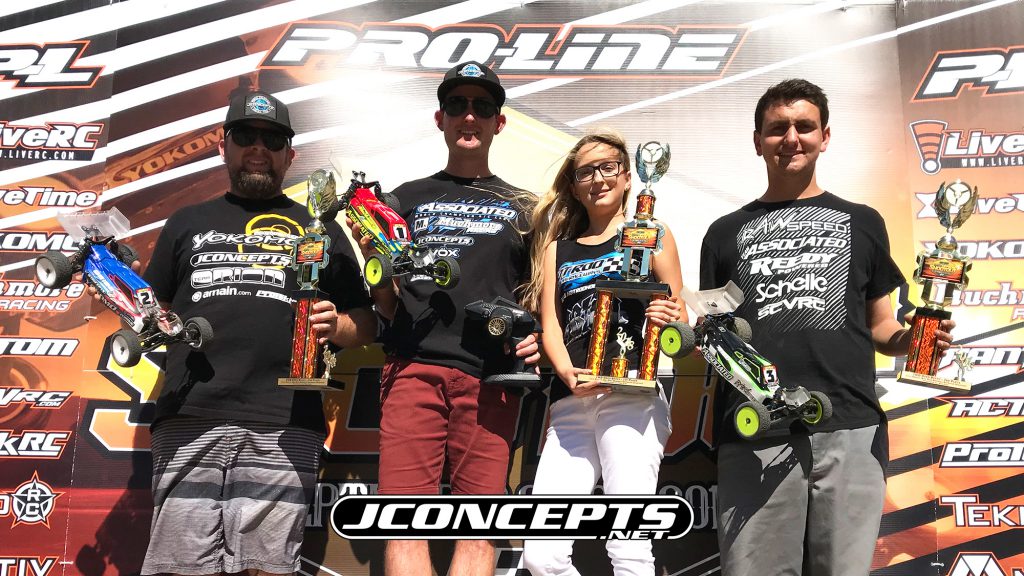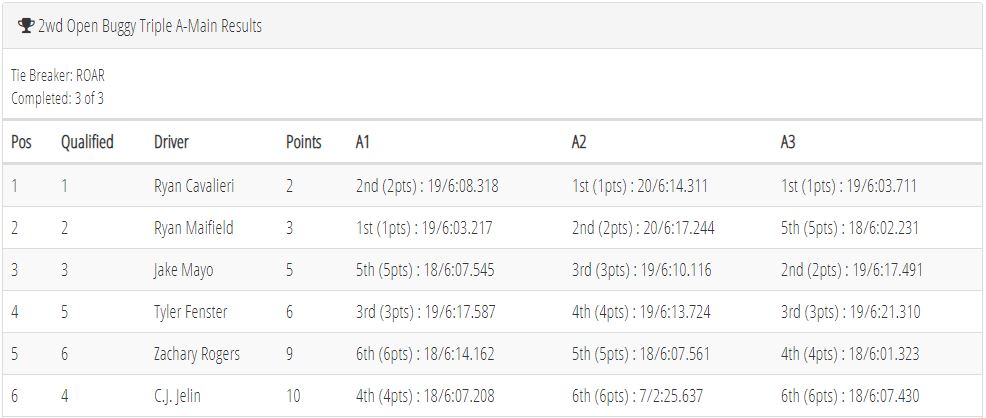 4wd Modified
It was another epic Ryan and Ryan show, but this time the super duo battled it out in the ultra-fast 4wd modified class. After qualifying, Maifield set the overall TQ, but Cavalieri opportunistically took a very narrow win over Maifield by just .2 seconds in A1. Maifield answered back and took a well deserved A2 win to set up for a classic final showdown in A3. Once again, 2 of the greatest of all time showed us how it was done as they left it all on the line. With Maifield leading the way for nearly almost 4 minutes, all it took was one mistake that allowed Cavalieri to get passed Maifield to go on and win his 2nd title of the weekend.
Both Cavalieri and Maifield finished 1st – 2nd in 2wd and 4wd. Thanks to Joe Pillars for the photos.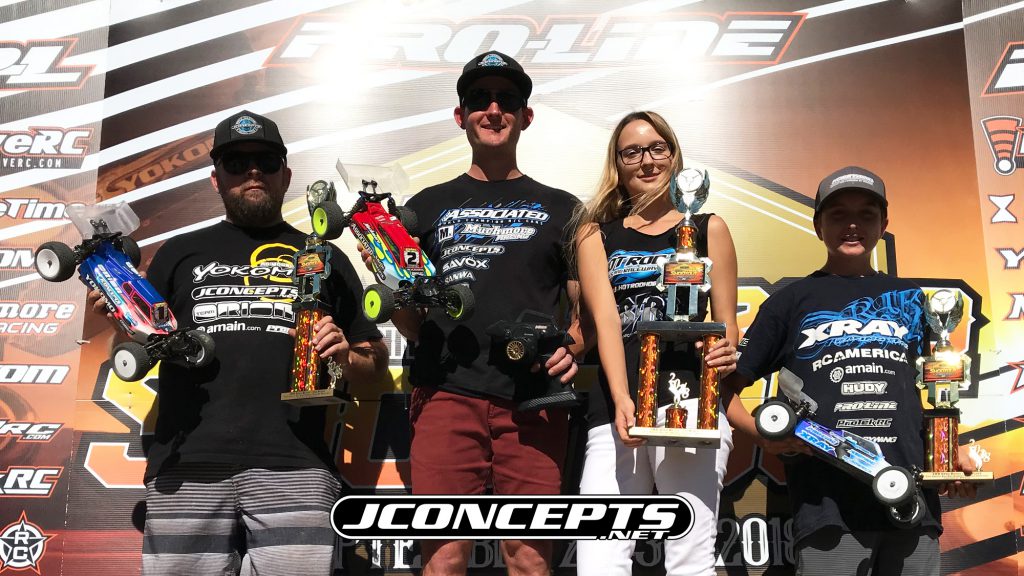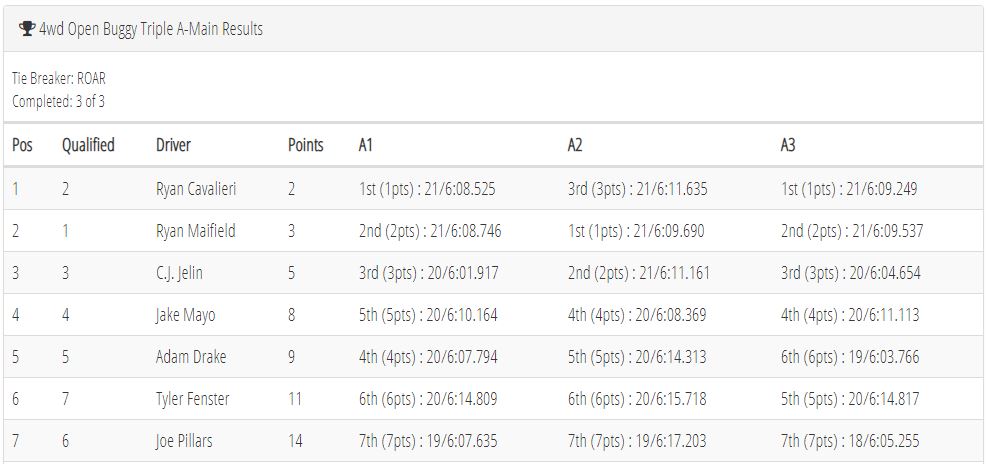 Also, congrats to JConcepts' very own, Nick Wautlet, as he put in a phenomenal performance to grab 3 stock class titles at the 2018 Hot Rod Shootout making it 5 titles for the weekend for JConcepts. Nick was able to win the 13.5 2wd Buggy class, 13.5 SCT class, and the 13.5 4wd, clean sweeping all 3 classes he entered. Well done!