Cavalieri, Rivkin, and Horne take wins from the Team Associated Race 2017

The Team Associated Offroad Championships hosted by Trackside Hobbies and Raceway has become one of the most anticipated races on the Eastcoast. Formerly known as the Spektrum and/or Horizon Hobby Race, has evolved into the Team Associated Offroad Championships and now attracts AE's top pros. This year, the AE race consisted of 330 entries and a star-studded field of drivers to battle on the legendary Trackside Raceway.
Taking the checkered flag in the 2wd Modified class was AE/JConcepts' Ryan Cavalieri, who was able to set TQ and go on to win A1 by .17 seconds over AE teammate Dustin Evans. A2 came much easier as Cav took the win by 4 seconds or 2nd place finisher Jared Tebo. With a clutch win in A3, Spencer Rivkin would catapult himself up to 3rd and get on the podium as Dustin finished 2nd.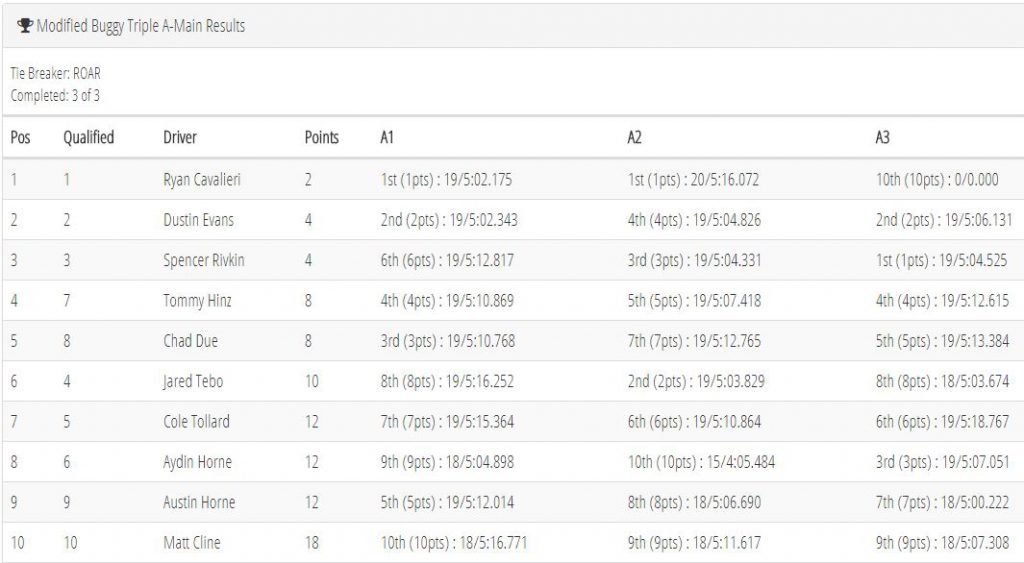 In 4wd Modified, Spencer Rivkin delivered when it counted most by taking a close win in A1 and A2 to seal up the overall in 4wd. Once again, it was Dustin Evans contesting for 2nd, but with a remarkable performance by Cavalieri to win A3, Cav would end up ahead of Dustin by tie-breaker.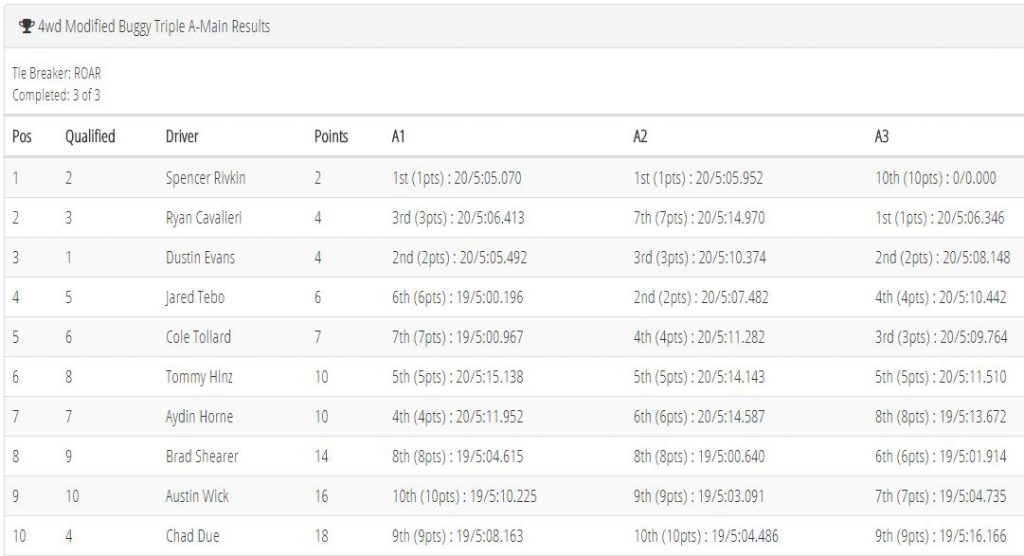 Hard to beat in any class, Ryan Cavalieri pilots his AE/JConcepts equipped SC5M to another victory. The current SCT National Champion has been on a roll and was able to distance himself comfortably from 2nd place finisher Spencer Rivkin. AE/JConcepts' Austin Horne would make the box showing his speed in the Modified Short Course class.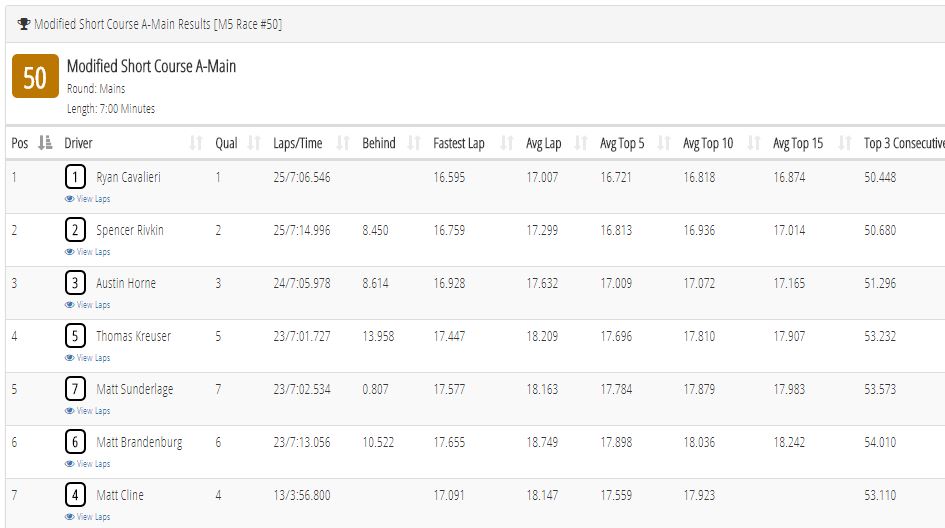 Making it happen in the 40+ 2wd Open class, Al Horne set the pace in qualifying, but a tough A1 would see Al finished a disappointing 7th. However, when the going got tough, Al stepped up to win A2 and A3 bouncing back to take the overall. Aaron Reichow and Troy Weber would finish 2nd and 3rd on the podium.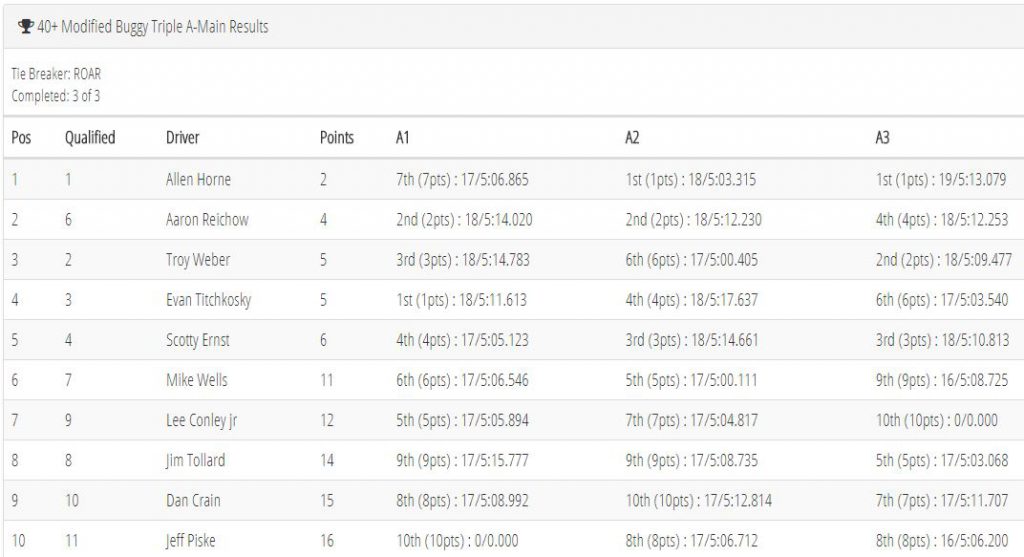 Showing how to get it done in Modified Truck was Team Associated's, Dustin Evans. Dustin was fast throughout qualifying taking the TQ and the single 7-minute A main win. Giving Dustin a run for his money was AE/JConcepts' Cole Tollard. Cole is lights out fast at Trackside and nearly pulled out the upset, but have to settle for 2nd. Aydin Horne showed great speed in all classes this past weekend and put in a terrific drive to finish 3rd in Mod Stadium Truck.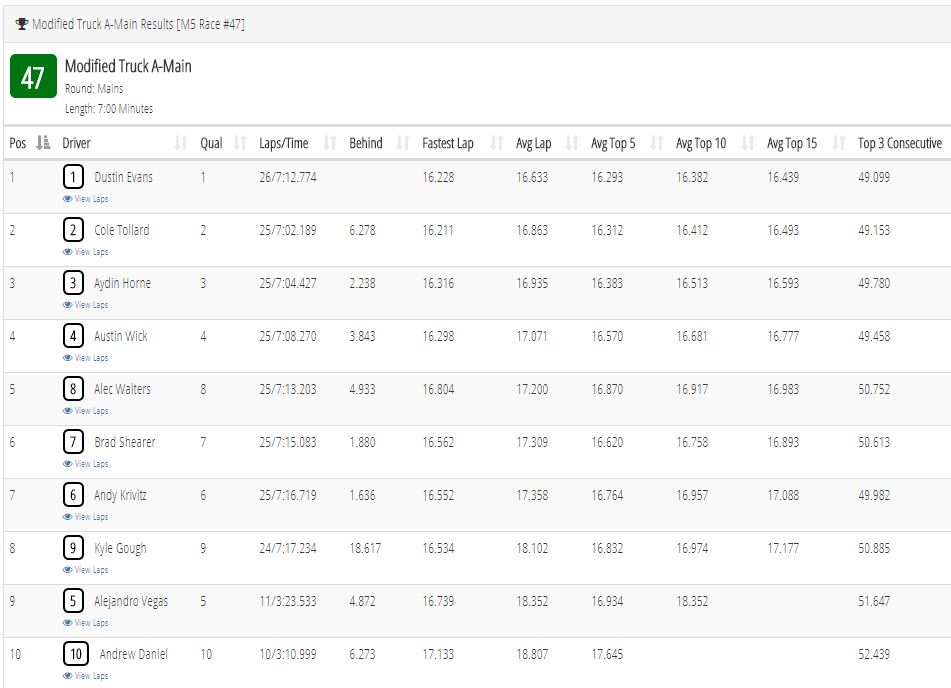 It was a great effort by JConcepts' Kyle Gannon nearly taking the win in the 13.5 4wd class. Leading A3, Kyle needed Chase Ordog to stay ahead of Gregory Tennies and on the last lap, Ordog would make a mistake allowing Tennies to finish 2nd and take the overall by tie-breaker. Great race and congrats to Gregory Tennies for the win, Kyle Gannon 2nd and Chase Ordog 3rd.