Cavalieri and Rivkin Shine at the 2018 ROAR Off-Road Nationals!!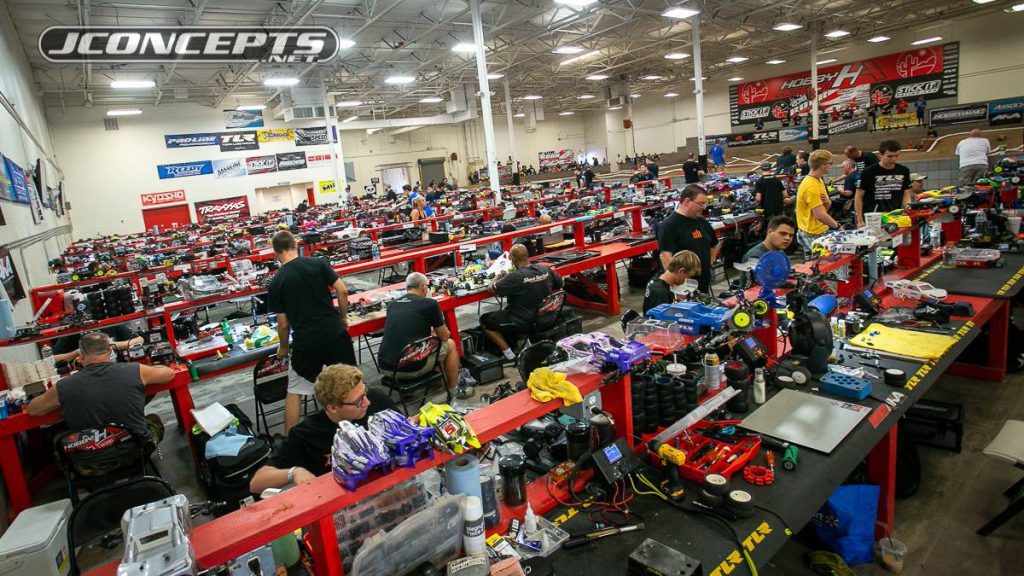 Each year, RC racers from all over the country patiently wait for the most prestigious race of the year, the 1/10th ROAR Off-Road Nationals. With months of preparation leading up to this monumental event, many are striving for glory and to make a name for themselves as they battle against the best drivers from the US and Canada.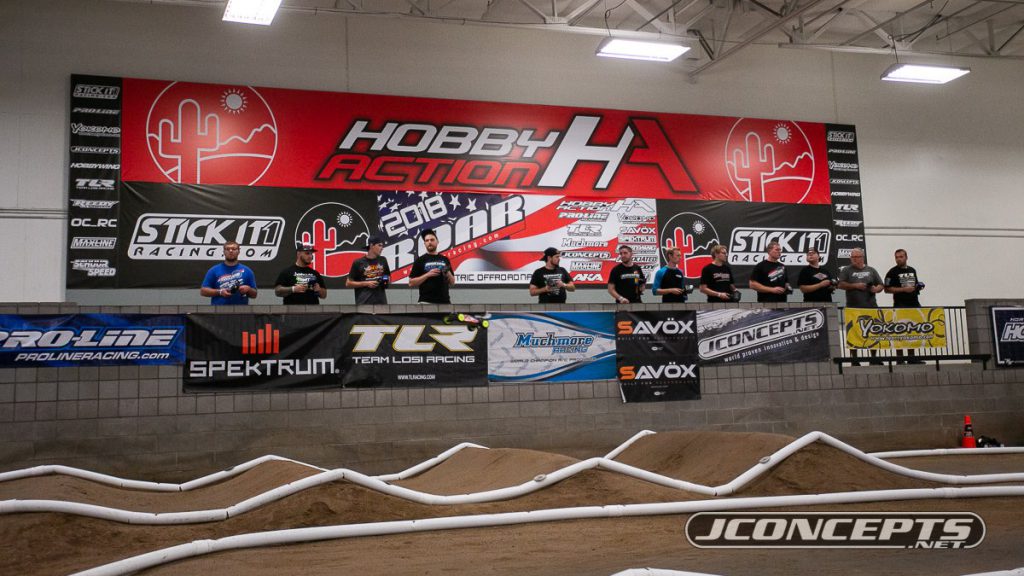 This year's host to the ROAR Nats was none other than the beautiful Hobby Action R/C Raceway in Chandler, AZ. While the temperature outside was a scorching 100F+, inside the awesome track facility was a cool and comfortable 74F thanks to the luxury of having air conditioning in a huge facility. Larry Tom and his amazing crew always go above and beyond to provide a track and track facility that is wonderfully maintained, orderly while being friendly and helpful to boot. Huge thanks to the HA crew for the hard work and hospitality and another thank you goes out to ROAR for putting on a great race that was smooth and without issues.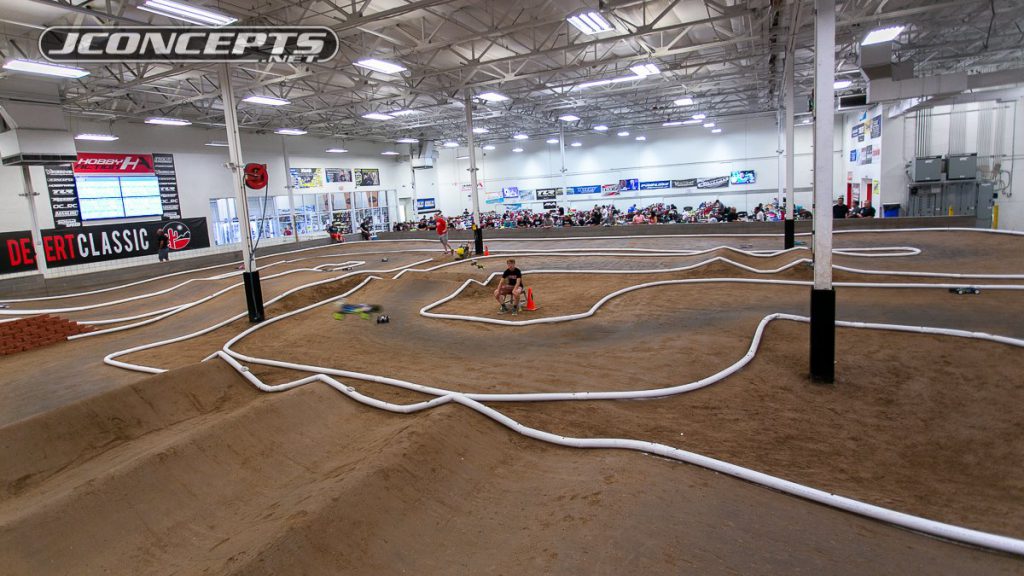 One of the challenging aspects of racing is the track. This time, however, it wasn't about the difficulty of the layout, but more so the track's evolution. From early on, the track required some treads to make laps happen, but as the track transitioned from low, med, to high bite, it required less tread and eventually slick tires. Naturally, this also required drivers to adapt to a more precision style of driving that not many were able to master over the weekend.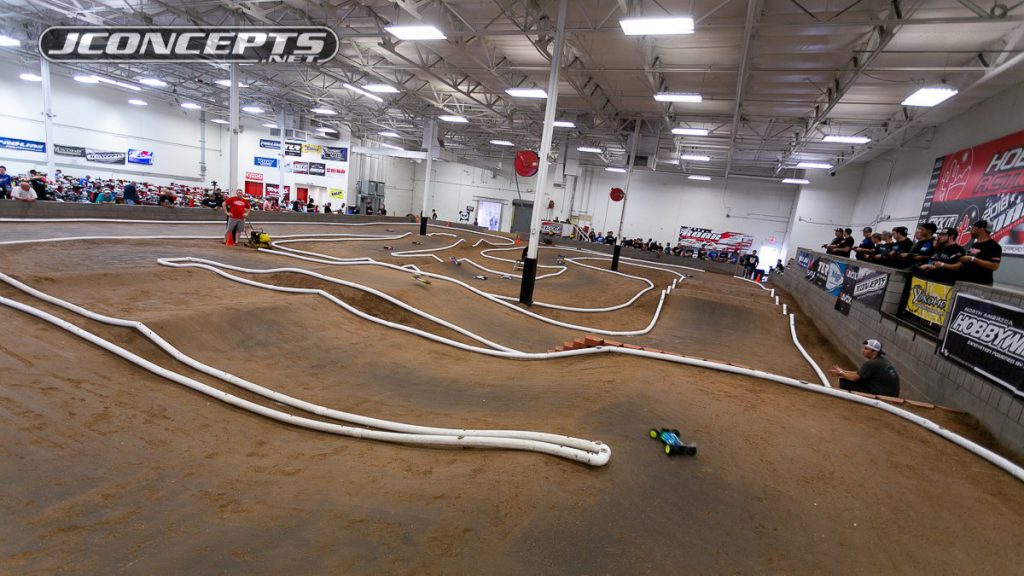 The overall layout was simple and didn't require a lot of packs to learn. It was a straightforward design that made for great racing and without any hail-mary obstacles. Once you were able to learn the jump timing, the rest came pretty naturally. However, there is a big difference from circulating laps and setting the TQ pace and with the competition stacked so high at the every Nationals, your driving has to be on point and most often than not, you have to raise your game to find success.
17.5 2wd SCT
Coyote Hobby's Davey Batta was the driver to beat in the 17.5 2wd SCT class as Davey was able to earn the overall TQ and take the overall in just 2 mains. Following up to Davey was FTR's Codi Lundberg. Codi's best finishes were two 2nd places finishes that resulted in a faster time to edge out Jason Diaz for 3rd by tie-breaker.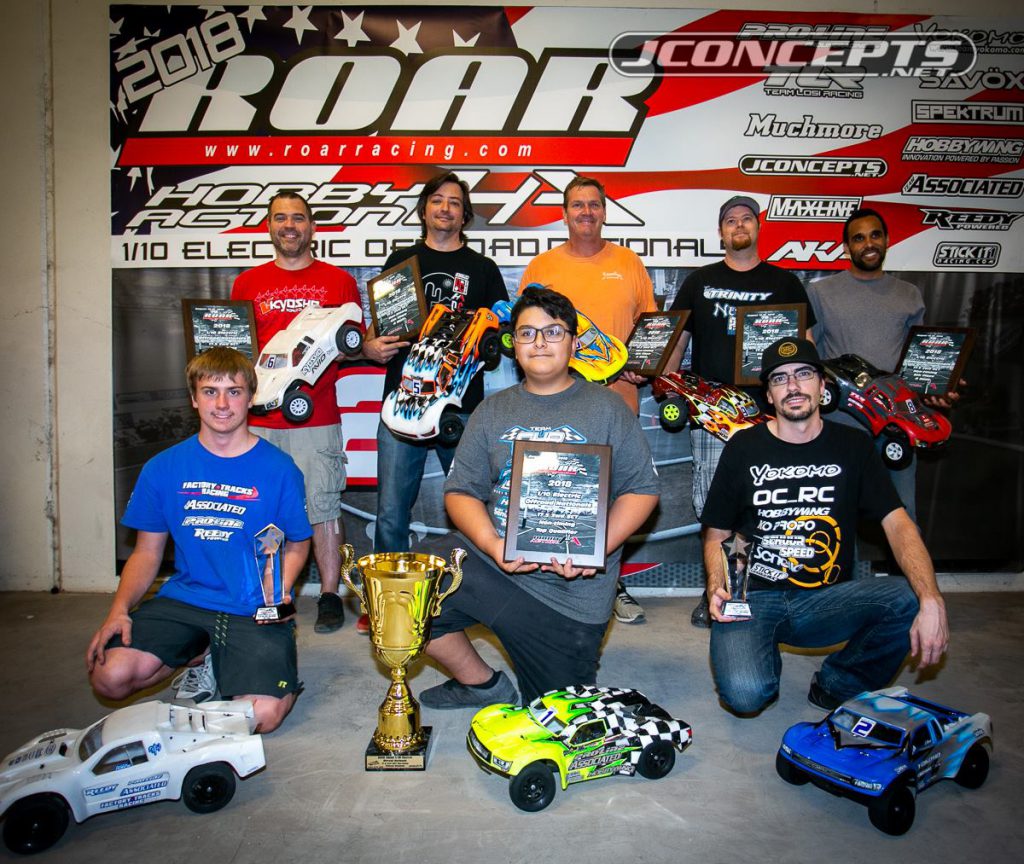 17.5 Racing Truck
Having a really quick stadium truck was TLR's Tater Sontag, who was able to secure TQ and the overall win by winning A1 and A2 and the only driver to obtain 20 lap runs. Tekno's Tyler Hooks, while using a T6.1 that is going to be donated to charity after the race, finished off A3 with a win to secure 2nd overall. Davey Batta once again proved he was a contender as the young Coyote Hobbies driver finished 3rd on the podium.
17.5 2wd Buggy
AE's Austin Pannone's 'Never Give Up' attitude was the difference maker as he miraculously bounced back from a lackluster 4th place finish in A1 to go on and win A2 and A3. Close to making it 2 National titles, Tekno's Tyler Hooks put in top quality runs to net him 2nd overall with a 1st in A1 and two 2nd place finishes. Taking the 3rd spot on the podium was AE/JConcepts' AJ Marasco. AJ showed great speed and consistency that allowed him to reach 3rd on the podium.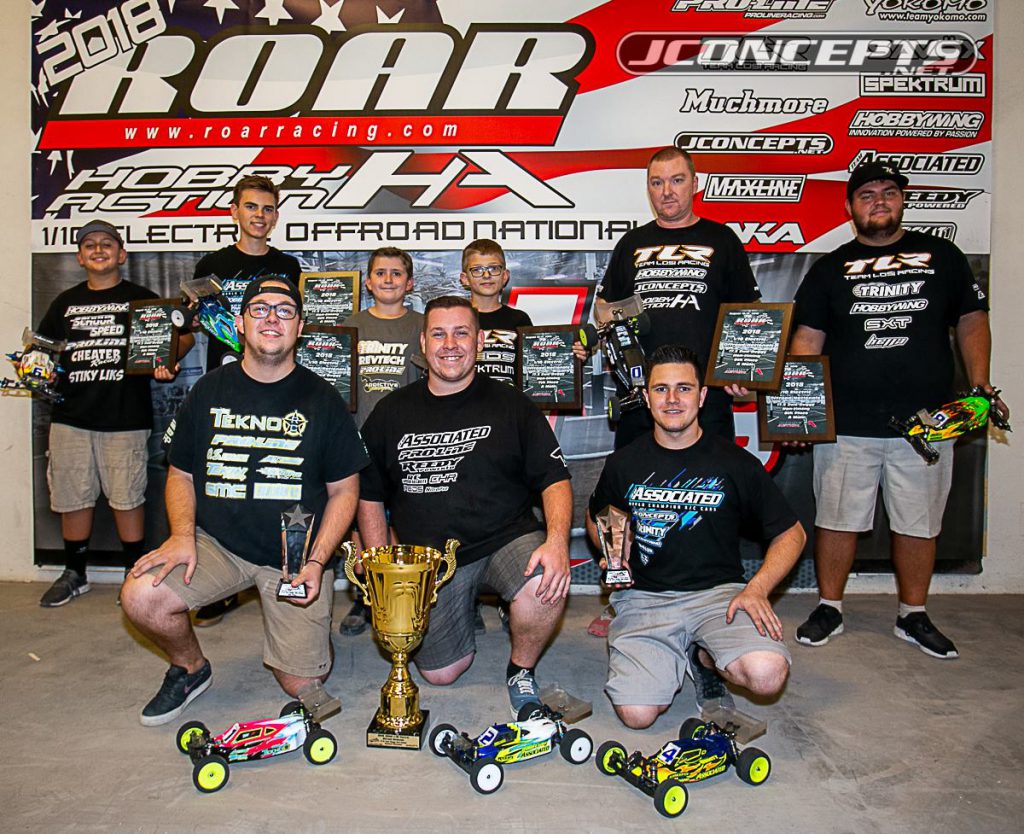 13.5 4wd Buggy
Tekno's Tyler Hooks put on a clinic in the 13.5 4wd class with excellent driving and precision. Unable to match TLR's Tater Sontag's speed in qualifying, Hooks used his experience and calm composure to capture wins in A1 and A2 and lock up the overall in 2 mains. Tater recovered well to win A3 that ultimately secured him 2nd overall. AE's Austin Pannone lost the tie-breaker to Tater with two 2nd place finishes and finished 3rd on the podium.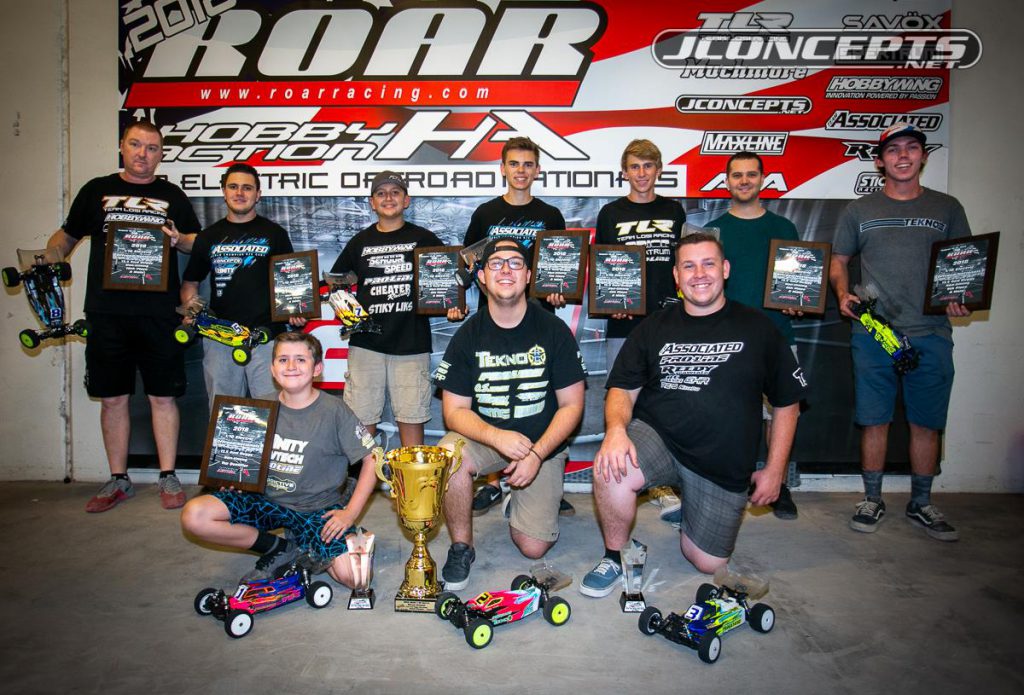 Modified SCT
It was a classy battle between awesome teammates in the Modified SCT class. AE Ryan Cavaleri, Spencer Rivkin, Austin Horne, and Alex Kosciuszek. It looked as if Spencer was going to win the overall with an impressive 6-second win over Cavalieri in A1, but Cavalieri was determined to add another National title to his race credentials. With a gutsy performance in A2 and A3, the longtime AE Ace took the overall with Spencer finishing 2nd. Driving great all weekend in the SCT class, FTR's Austin Horne finished 3rd on the podium.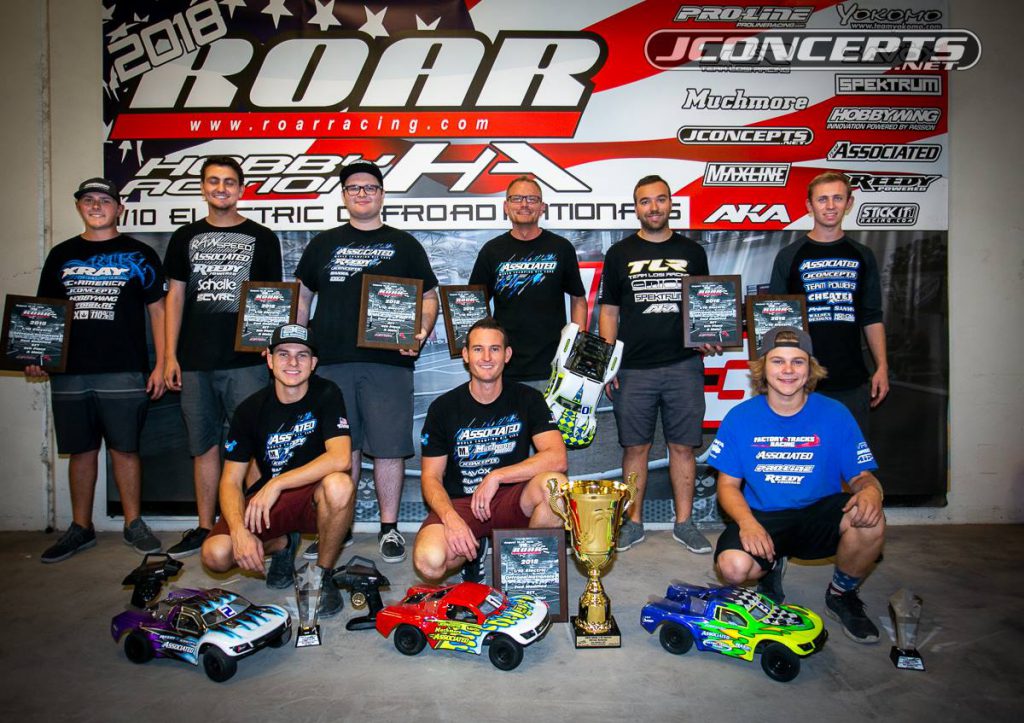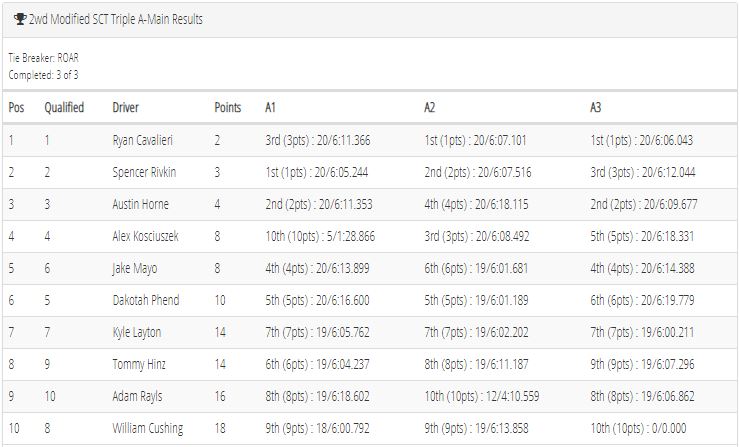 Modified Racing Truck
TLR's Dakotah Phend was lights out in the Modified Racing Truck class as he earned the overall TQ and went on to win A1 and A2 to take a well-deserved win. AE's Dustin Evans and Ryan Cavalieri pursued closely but were only able to fight for 2nd and 3rd with Dustin finishing 2nd and Ryan 3rd.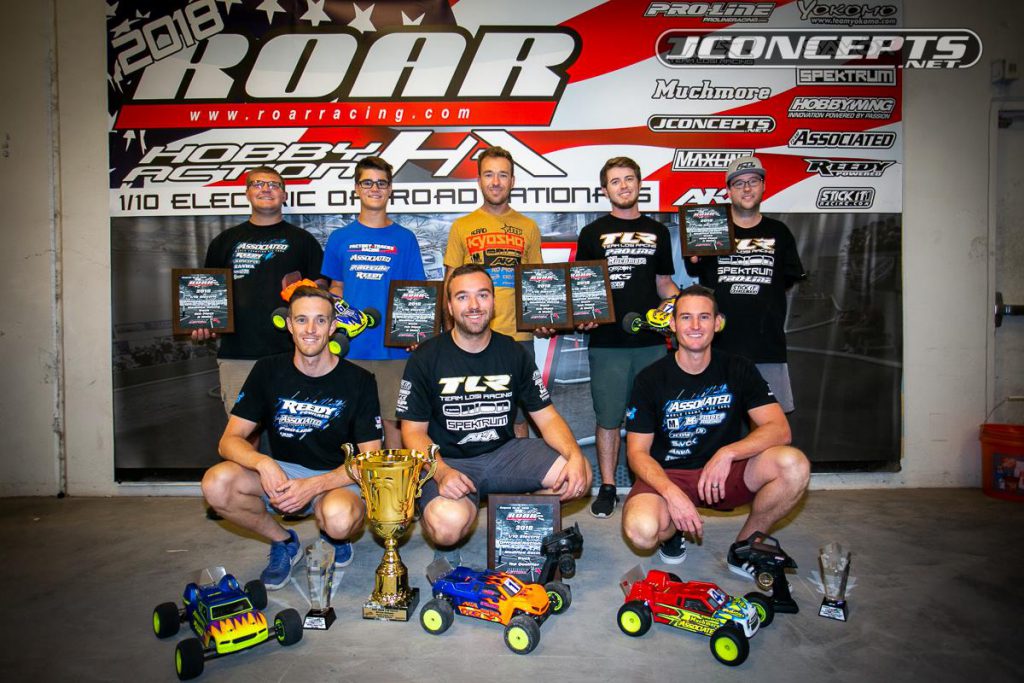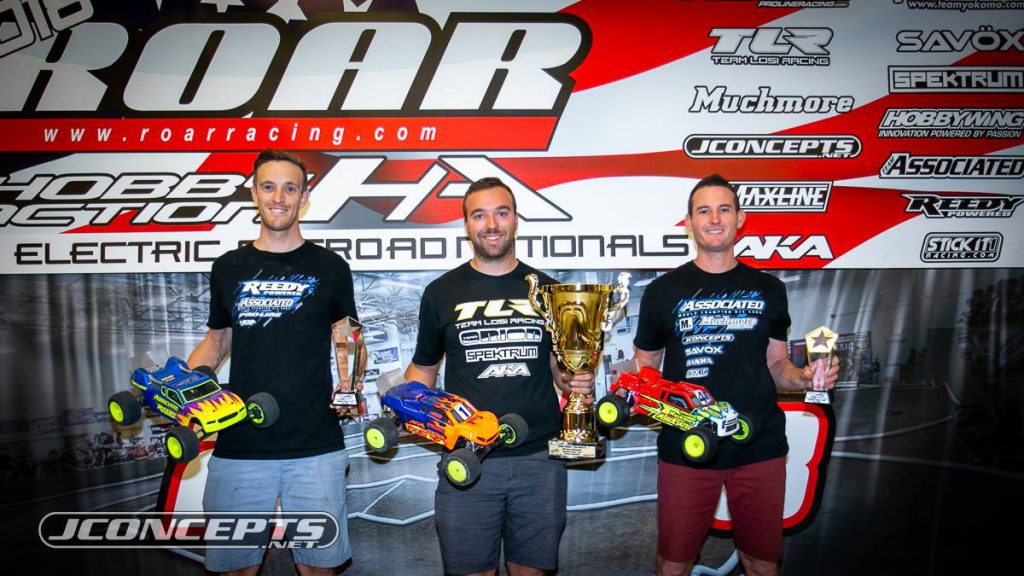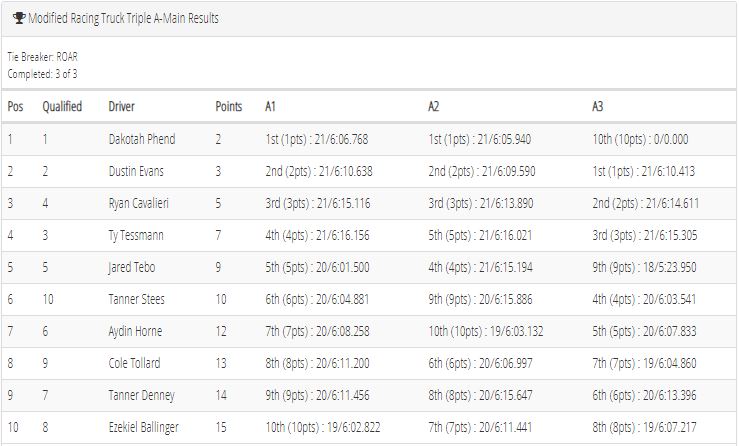 Modified 2wd Buggy 
Once again, the AE teammates were fighting for 2wd supremacy and with a National title on the line, Spencer Rivkin, Ryan Cavalieri, and Dustin Evans were all hungry to prove that they are the fastest 2wd driver on US soil. With a clutch win in A1, Ryan Cavalieri looked poised for the 2wd title, but it was Spencer Rivkin was determined to defend his home track and was able to win A2 by .5 seconds over Cavalieri. With the showdown set for A3, the crowd was treated to a fantastic showdown as the two AE Stars clashed once again. Nose to tail, Cavalieri searched for a way around Spencer, but a late race bobble would see Cavalieri lose ground as Spencer crossed the line to win A3. Ryan Cavalieri finished 2nd and Dustin Evans 3rd overall to complete the fast podium.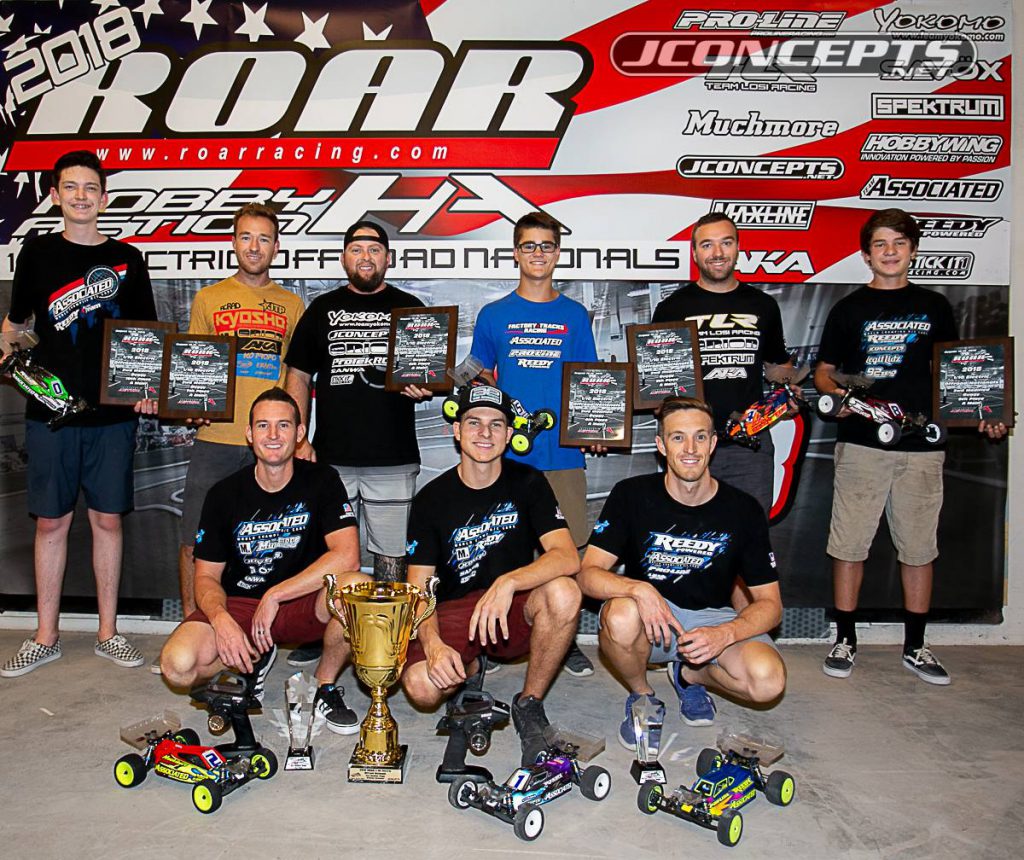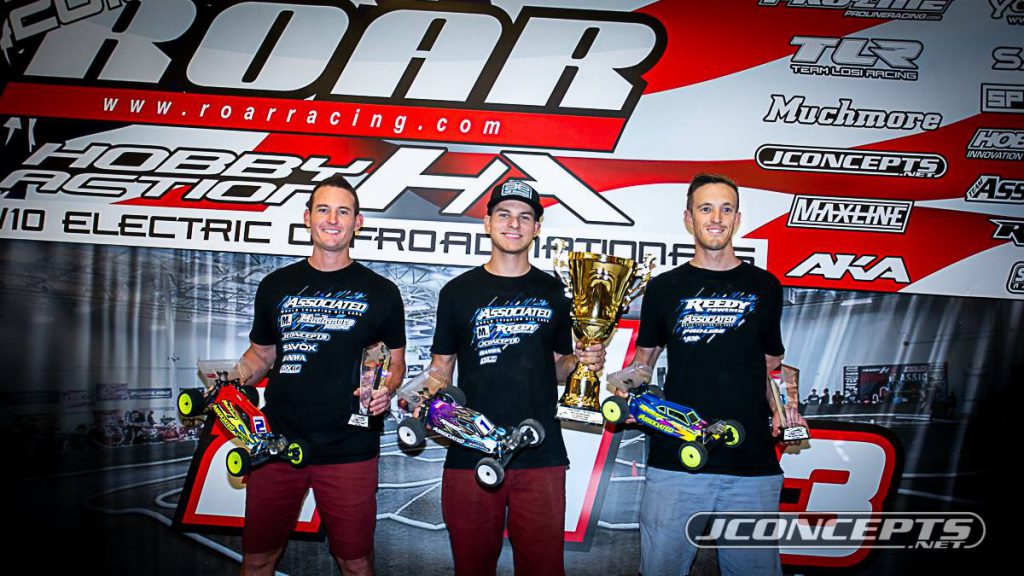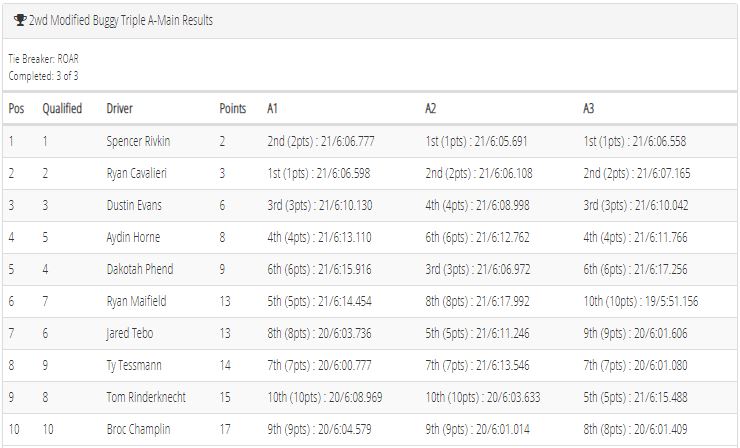 Modified 4wd Buggy
AE's Dustin Evans delivered his best qualifying performance to date, as he was able to set TQ in the 4wd Modified class ahead of multiple World Champions. The only person that was able to challenge Dustin for the win this weekend in 4wd was AE/JConcepts' Ryan Cavalieri, as he came out swinging to take the win over Dustin in A1. Dustin had his revenge and drove a fantastic A2 to get the win and force a highly anticipated A3. With the national title on the line, Cavalieri capitalized on a rare mistake by Dustin to take over the lead and go on to win another title in 4wd. Dustin took 2nd with Yokomo/JConcepts' Ryan Maifield finished up in 3rd.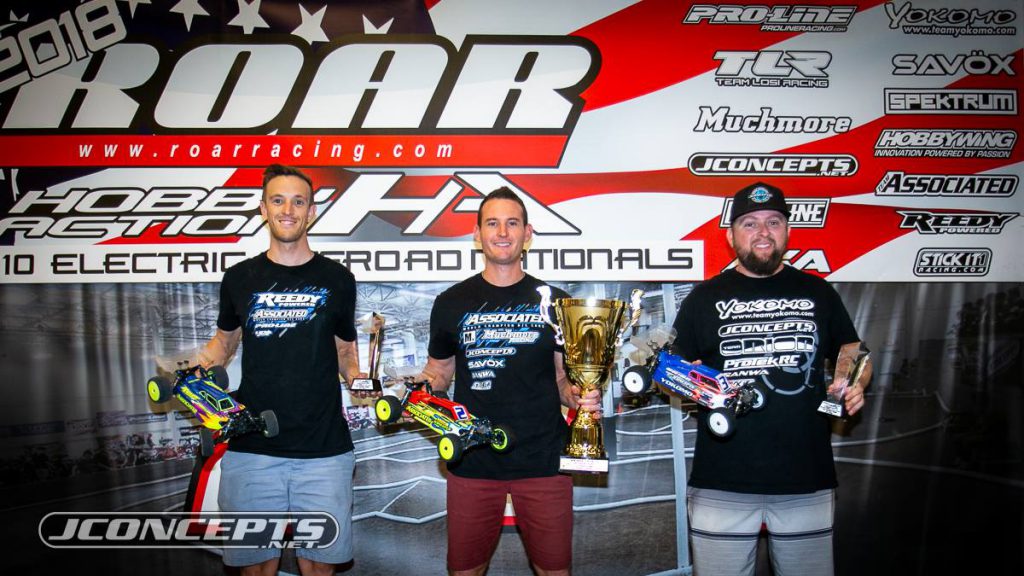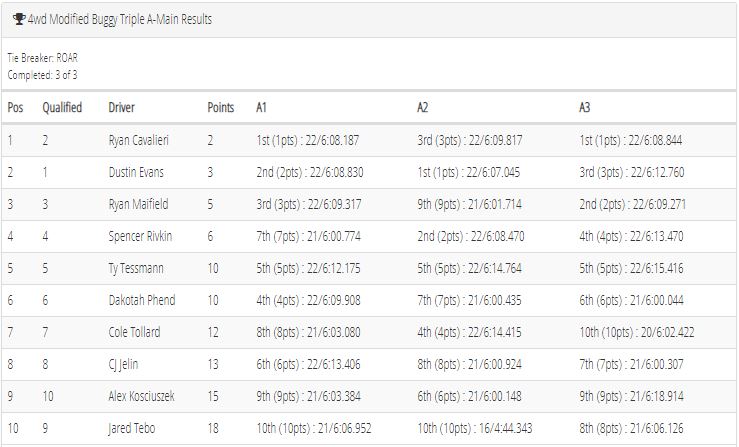 Video of all A1 Mains
It's A1 time!!! Let's go!

Posted by JConcepts Inc on Sunday, August 19, 2018
Video of all A2 Mains
A2 time!! Share this!

Posted by JConcepts Inc on Sunday, August 19, 2018
Video of all A3 Mains
Time for A3!!!! Going to be epic! Share this video feed.

Posted by JConcepts Inc on Sunday, August 19, 2018