Cactus Classic – Friday Qualifying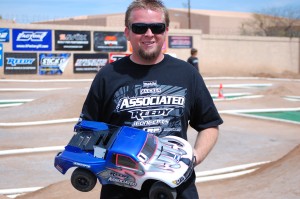 Cactus Classic – Friday Recap
By: Jason Ruona
Wow, another day and my pit area continues to get messier and messier. Its a good thing Allison showed up to start helping in the pits and she's been able to help bring a few more photos and videos from the day. Overall, great day for JConcepts as Maifield Tq'ed 4 rounds of qualifying yesterday putting him at or near the top in all 4 classes he's running. Looking over the top 10 you can see up to 5 or 6 JConcepts drivers in the top 10 in each modified class. Brian Kinwald has also been awesome currently sitting at or near the Amain in all 3 of his classes. Zack Genova was also on fire today in the 13.5 classes sitting TQ in 2wd at the moment and top 5 in 4wd. I wouldn't be surprised to see him TQ both of those classes. Sitting around the bottom of the C-main or top of the D-main in modified shows he's getting around the track quite well this weekend holding it down for the Florida boys.

Steven Hartson and Billy Fischer have looked really good in their runs as well and they are looking like Amain contenders too. Steven had a nice run in round 2 of 2wd with a 4th and Billy had a 3 for the round in 4wd which looked amazing and his best car.
The track conditions have gotten increasingly tricky. Its just really loose out there when it's hot with track temps in the 90's and peaking into the 100's. It's not abrasive like in the past years and the tires aren't really that bad looking after just 1 run. In the past we just shred tires after 1 run but have tons of traction. The night runs are when the track is quickest but the dust came out pretty bad today so even the night runs are tricky. I haven't felt comfortable watching anyone so it must be tough for the drivers. You are seeing who can really wheel a car in these conditions.