Beachline Raceway – Florida's 1st Astroturf Experience
Once upon a time, dirt tracks were it. That's all we had to race on and slowly over the years, clay tracks started to find its way into the scene. Later, treated surfaces like dirt sealed or sugar tracks started to creep in as the quest for high grip was all the rage. All of a sudden, we started to see changes to the configuration of the cars and next thing you know we went from mid-motor stand up transmission equipped cars to laydown transmissions (in both 3 and 4 gear variants) in a skip of a heartbeat.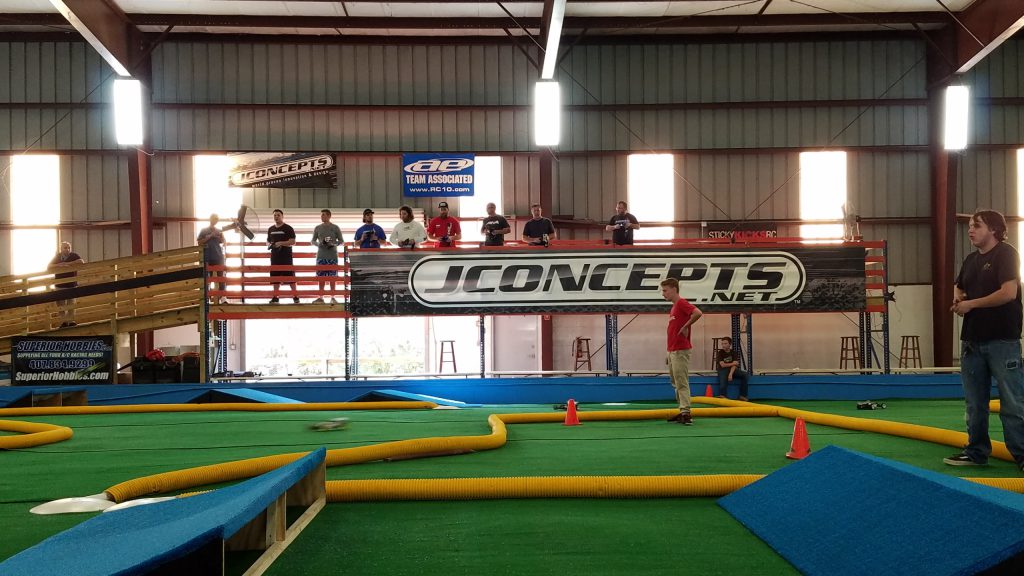 The industry has definitely changed and more and more we're finding tracks going to an alternative dirt surface like carpet and/or astroturf all across America. Heck, there's even a rubber track surface in California! Needless to say, it's a learning process for every track that switches from dirt to carpet/astro, but the interest among racers is definitely there and tracks are going to find a way to keep racers happy and the local race scene thriving.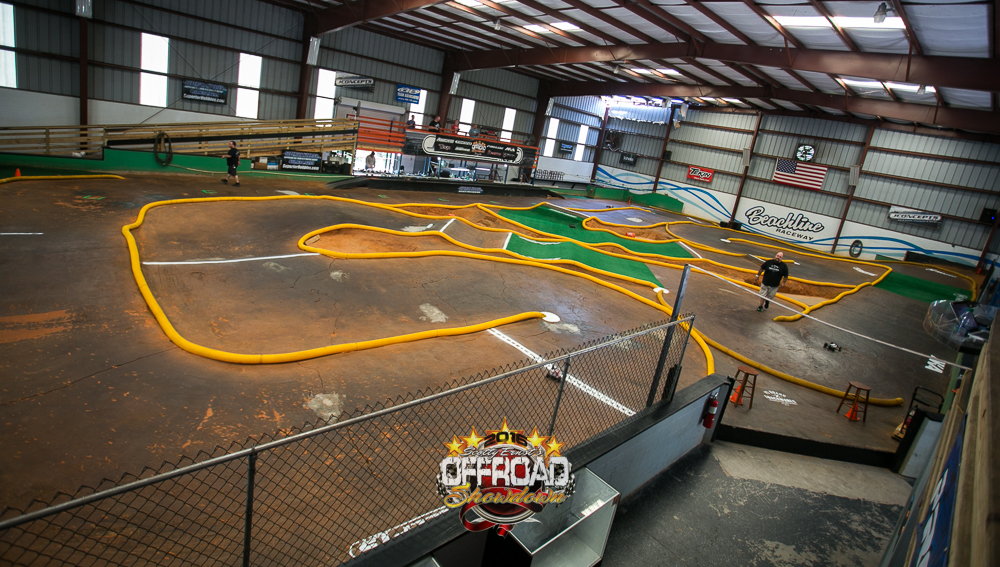 The photo above was taken in October during the Scotty Ernst Showdown at Beachline. Notice the dark black groove on the sealed surface? It only works well when the surface has ZERO dust as the fastest tire of choice were slicks. Without this thick black groove, the grip is relatively low and inconsistent and once you are out of the groove, you're also out to lunch.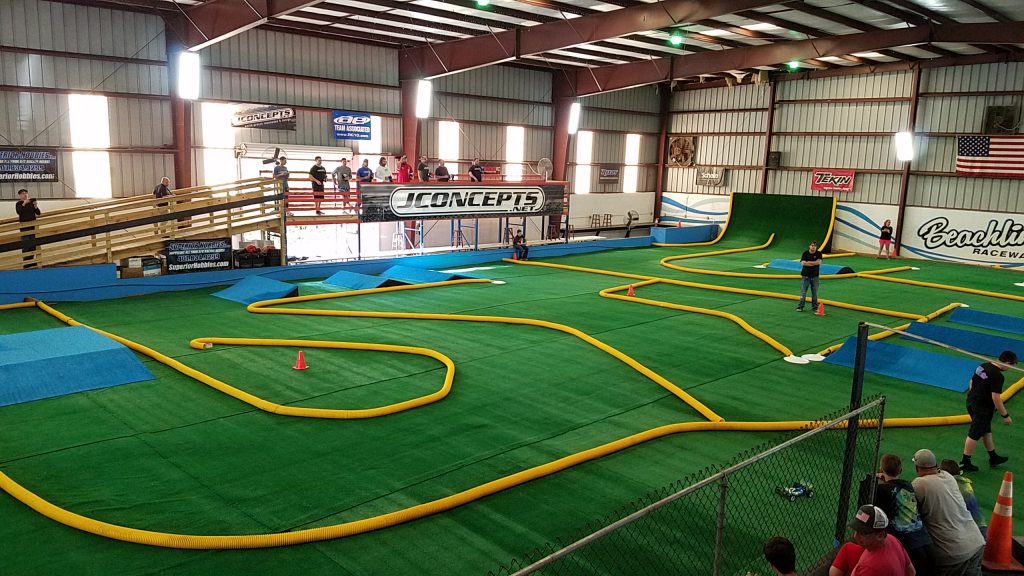 Here is a photo of Beachline taken just a few days ago on New Year's Eve covered in astroturf. This was at their first ever club race with the new surface and the turnout was great. Visually, it's a much cleaner look and having been at the 2015 IFMAR Worlds at Yatabe Arena….. it looks strikingly similar giving it that 'World Class' appeal.
After talking to Beachline track owner, Robbie Michaels, about why the big change over to astro, it became quite clear.

So there are some pretty awesome benefits to having a carpet or astro surface racetrack, however, no one is going to nail it out of the park the first time out. Robbie is committed to making the astro turf experience a better experience and has already learned a lot from the first club race and is looking to make a few adjustments to ensure a great racing facility….. one that Florida deserves.

Being the influential person that he is and always there to support the racing scene, JConcepts' founder Jason Ruona, had this say about his first experience racing on Beachline's new surface……

Daimon Borkowicz was also in attendance for the first ever inaugural astroturf race and here is what the young rising talent had to say about his experience……

This is what long-time racing veteran, Paul Wynn had to say about his first experience on the astro version of Beachline Raceway.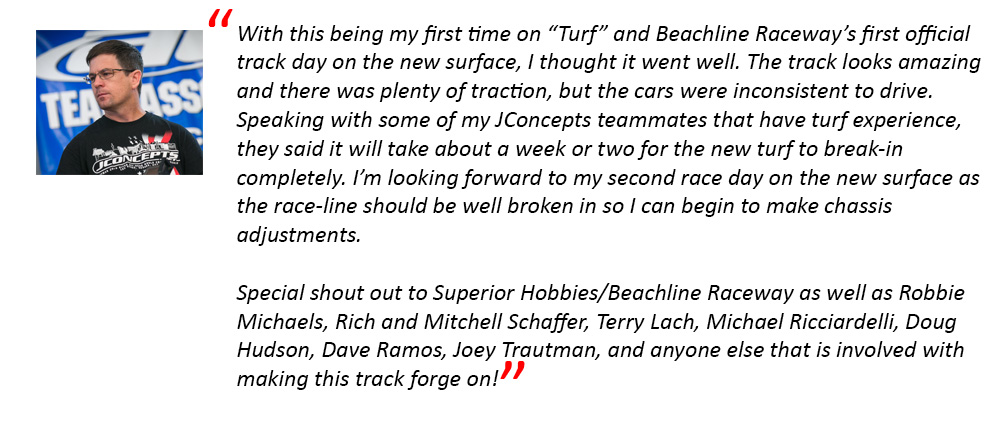 I love dirt and I think dirt will always be the best surface for these off-road cars, but honestly……. I love RC cars and racing more that I love the dirt. What I mean is…. if by having astro tracks around allows the tracks to stay in business then by all means, I'm going to make that adjustment and continue driving my RC cars and love every moment. Keep in mind the friendship, the hang-out time in the pits, is all the same (basically all the other great stuff), the only difference is keeping an open mind to change and making the adjustment. Dirt tracks will always be around. Now we just have a new surface to play with.