Bar Codes Keep Winning in 1/10 Buggy – TQ'ing in 1/8th Buggy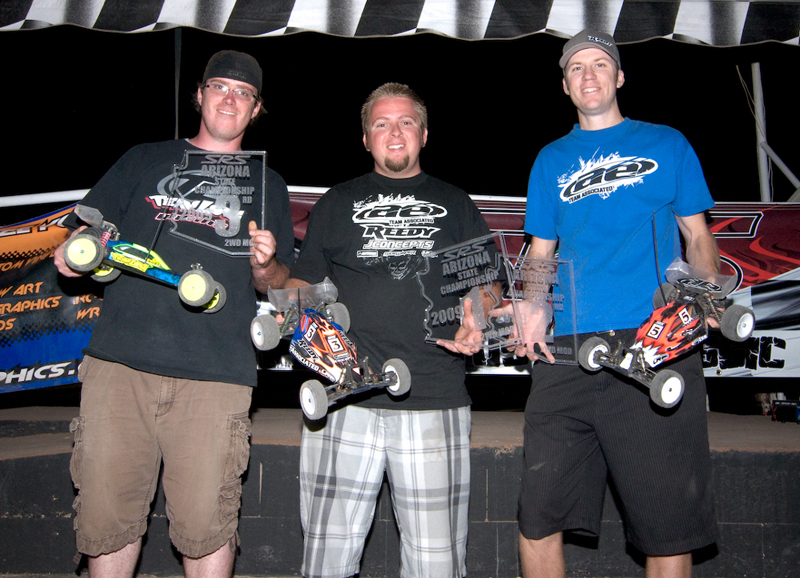 Event: 2009 Arizona State Championship
Date: October 10-11th, 2009
Classes: 1/10th and 1/8th off-road
Race Reporter: JConcepts Team
Bar Codes rule the roost at the 2009 Arizona State Championships.
Every year drivers converge to crown the Arizona State Champion.   SRS Raceway, the typical home to this event, always draws heavy interest from the top Arizona drivers and surrounding states.  For the 2nd year in a row the JConcepts Bar Codes in Orange compound take home the win in the 2wd modified class with ace driver Ryan Maifield behind the wheel.   The dry, black groove conditions provided the ultimate test of durability and performance and once again the Bar Codes emerged at the top of the field.
In a debut race performance, Ryan took the soon to be released 1/8th buggy Bar Codes to the TQ position.   With the official release of 1/8th Bar Codes on the horizon look for these high performance tires at race events around the world.