6th Annual Spring Classic
Last weekend the JConcepts team traveled to West Des Moines to attend the 6th annual Spring Classic hosted by Bluegroove Hobbies and Raceway. JConcepts was the title sponsor for this year's event, so many fast regional JConcepts drivers were in attendance, plus we had some great door prizes and event t-shirts to give away too!
The track is composed of high-grip, river bottom dirt and the team's tire of choice was either Dirt Webs or Space Bars in our Gold compound.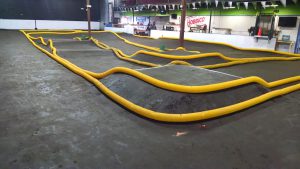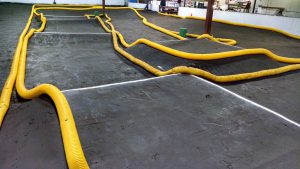 This 3 day event opened with controlled practice on Friday, 3 rounds of qualifying on Saturday, a 4th round of qualifying on Sunday, then all of the mains. There were 8 classes to compete in with the largest class being 17.5 2wd buggy with 38 entries. The track layout used a mix of straights, table tops, off-camber sections, and a small rhythm section. The hobby shop was stocked with some of the latest JConcepts gear.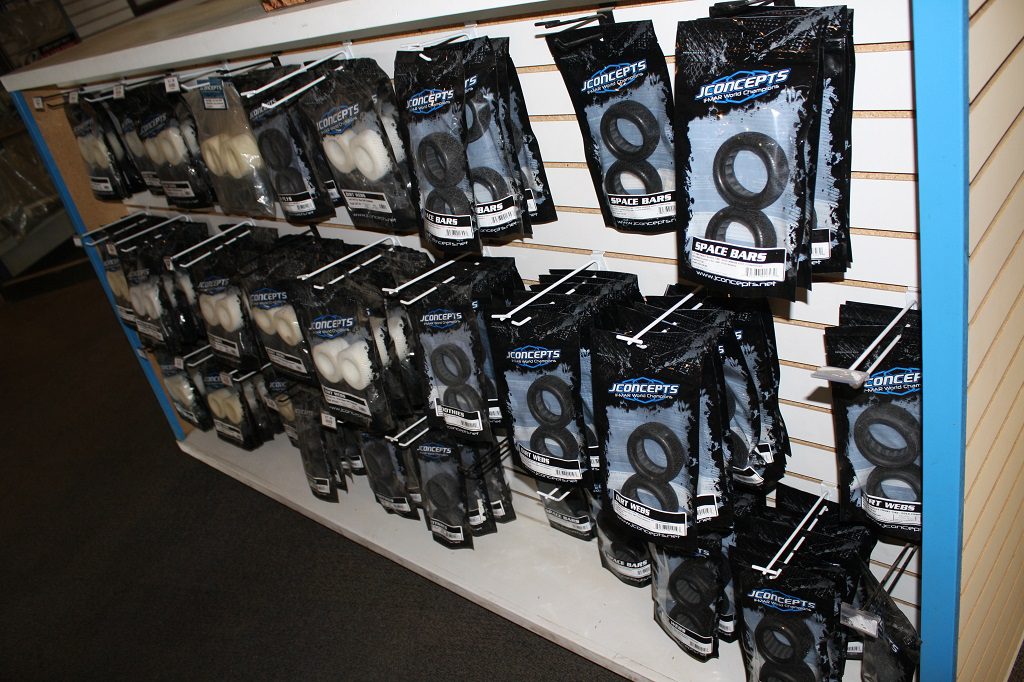 On Saturday the HUGE amount of door prizes that were donated by all 29 sponsors were handed out much to the delight of the racers!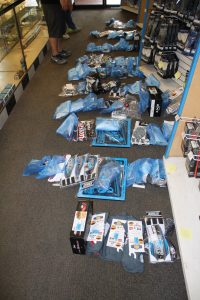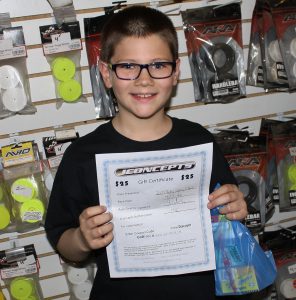 By Saturday night Team Associated/JConcepts driver Dreighton Stoub had earned the TQ in both the 17.5 2wd and 13.5 4wd buggy classes by TQing in 3 consecutive rounds. In the 17.5 SCT class, JConcepts driver Cole Henrickson was able to lock up the TQ Sunday morning after running his 4th qualifier and ended up TQing 3 out of 4 rounds that weekend. The top 8 qualifiers were locked into the single A Mains, and the top 2 finishers from the B Main advanced to the A. The Novice class ran a single 5 minute A Main, but the other classes all ran for 8 minutes.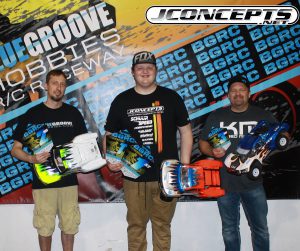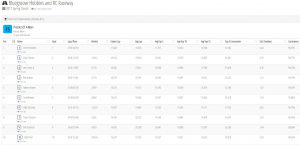 In the 17.5 SCT class team driver Henriksen would lead from start to finish to capture the 1st win for JConcepts that weekend. Cole utilized Gold Dirt Webs on black Hazard wheels and a HF2 body for his SC5M.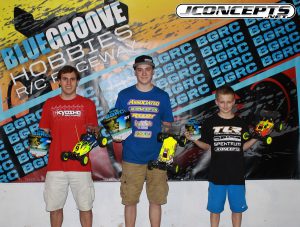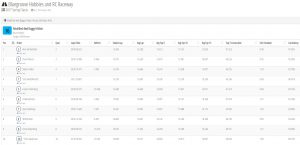 In the Mod 4wd Buggy class Team Associated/JConcepts driver Alex Vanderbeek was able to make a late charge to win the single 8 minute main. TLR/JConcepts driver Mason Fuller also took 3rd and both drivers used a combination Dirt Webs and Space Bars in our Gold compound.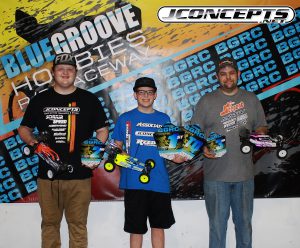 In the 17.5 Buggy class the JConcepts team swept the podium as top qualifier Dreighton Stoub finished in 1st, Henriksen in 2nd, and Serpent/JConcepts driver Kyle Gannon in 3rd. Again all the drivers used a combination of Dirt Webs and Space Bars in our Gold compound.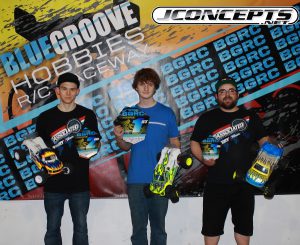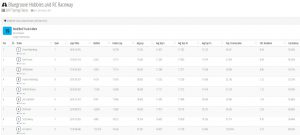 In the Modified Truck class, privateer Drew Rubenking captured 1st place using Gold Dirt Webs on yellow Mono 12mm hex wheels, and a Finnisher body for his T5M. Team Associated/JConcepts driver Neil Feneis finished behind him in 2nd place using the same equipment combination, except for white wheels. Maybe this settles the debate on which wheels are faster now?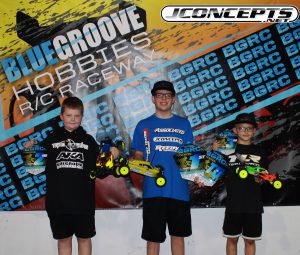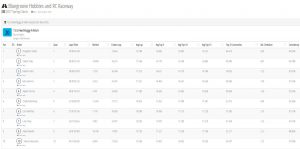 Moving onto the 13.5 4wd Buggy class, top qualifier Stoub would lead the race from wire to wire and capture another win for JConcepts using a mix of Dirt Webs and Space Bars in our Gold compound.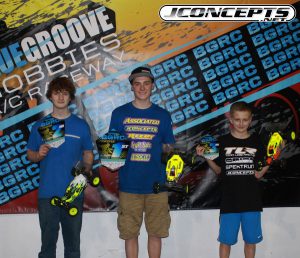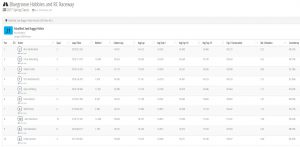 Finally, the last race of the weekend was the Mod 2wd Buggy class, and after the final lap had been counted Vanderbeek took home his 2nd win of the weekend, privateer Rubenking captured 2nd place, and team mate Fuller would take the 3rd place once again on the podium. All 3 drivers were using JConcepts tires for a 2nd podium sweep for the weekend!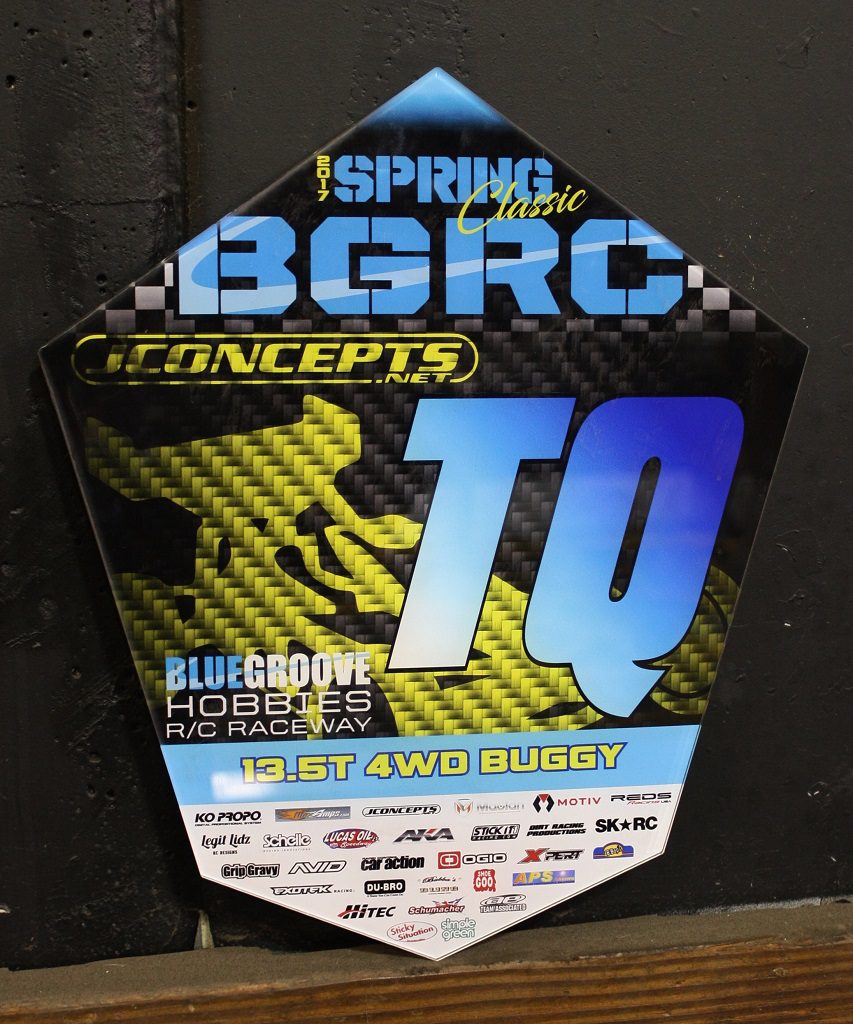 Overall the team took home 4 wins, plus another title in the Mod Truck class, making it another winning weekend for JConcepts drivers and products!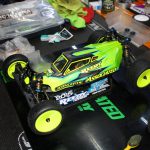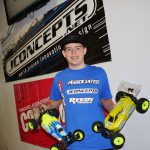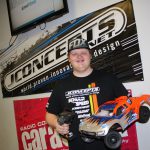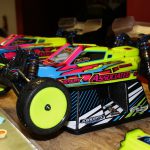 For videos of this event use this LINK.
Use this LINK to view all of our event images on the JConcepts Facebook page.