4th Annual JConcepts Stock Nationals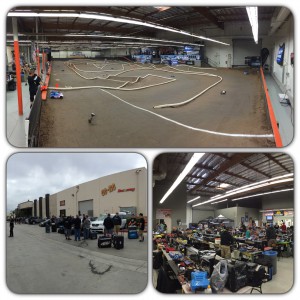 JConcepts "Stack Up" the wins with Spencer Rivkin and Paul Wynn.
The 4th annual JConcepts Stock Nationals were once again hosted by the world famous OCRC Raceway the weekend of April 25-26, 2015. This unique race brings stock and modified racers from all over the country to compete against one another in the hottest segment of RC racing. This race offers a spot for everyone with 12 different classes covering all skill levels and vehicles, each one requiring a 17.5 stock motor. The race brought in a record number of entries at 290, which far surpassed last year's entries by 100.

The OCRC track crew put in an amazing layout that provided some of the best and closest racing of 2015. With 3 rounds of qualifying on Saturday, one final round and mains on Sunday, there was plenty of track time for everyone. Nick Black ran an amazing program that you could set a clock too, giving everyone time to relax and enjoy the event. OCRC also hosted a driver social Saturday night following qualifying giving racers a chance to wind down and have a good time.
Qualifying was amazingly close with several classes coming down to the last round and or tie-breakers. The 2wd expert buggy class saw a very close battle between JConcepts/Team Associated teammates Kody Numendahl and Spencer Rivkin. Both drivers ending qualifying with two TQ's for 0 points apiece, but it was Spencer who turned the only 16 lap run in the final round giving him the tie-break with overall fastest combined time. The 40+ class saw a similar outcome between Team Associated teammates Humpty Helms and Richard Lake, both having 0 points for a tie, but it was Humpty coming out on top with the fastest combine time. Expert truck TQ was locked up in the final round of qualifying by Spencer Rivkin as he took the final round from Jason Corl.

Lower mains would kick off the heads-up racing with 6 minutes mains and 2 drivers bumping per main until the final 2 bumps rounded out the A-main with 10 drivers.
The 40+ buggy main had some early action up front as TQ man Humpty Helms made an early mistake on lap 2 allowing Richard Lake, Kevin Smith and Paul Wynn to get by. Paul quickly jumped pass Kevin on the center double to move into 2nd behind Richard, but on lap 3 Richard slightly over jumped the center double and lost power allowing Paul to take over the lead. Paul was able to open up a nice lead until about the 5 minute mark where Humpty made a big charge to put some pressure on for the lead, but another mistake by Humpty opened it up for Paul to cruise to victory. Kevin and Humpty would battle it out on the last lap with Kevin pulling out 2nd and Humpty settling for 3rd.
The expert truck main was full of excitement for the entire 10 minutes. TQ holder Spencer Rivkin made an early mistake on lap 4 allowing 2nd place driver Jason Corl to take over the lead position and 3rd place driver Jake Thayer to move into 2nd. Several laps later Jake made a costly mistake allowing Jason and Spencer to get away making it a 2 man race. The next 6 minutes would see the battle heat up as they both traded position several times, but it was Spencer taking the lead on the last lap for the overall victory. Jason Corl would hold on for 2nd and Jason Dias would round out the top 3 for the final podium spot.
The expert buggy main saw Spencer Rivkin put in a flawless run to go onto dominate the 10 minute final. Kody Numendahl would never be challenged for 2nd, but the 3rd position would turn into a great battle between bump-up man Nick Wautlet and Tommy Hinz. Nick and Tommy battled for most of the race trading positions once or twice, but in the end, Tommy would finish 3rd for the final podium spot.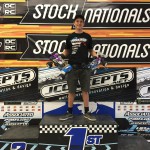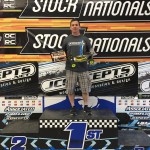 Both Spencer Rivkin and Paul Wynn choose JConcepts Gold Dirt Webs for their winning rides!
The JConcepts Stock Nationals was a fun filled weekend with an amazing atmosphere. Special thanks to Robert Black, Nick Black, Jake Thayer, and the entire OCRC Raceway crew for hosting such a great event. JConcepts would also like to thank all the racers for the continued support and we look forward to next year's Stock Nationals.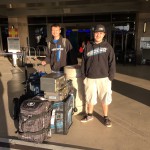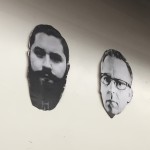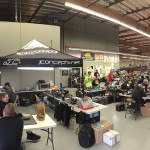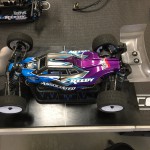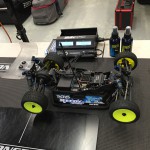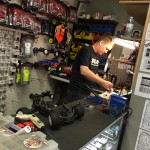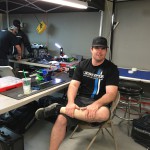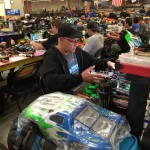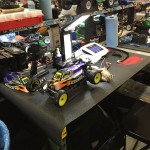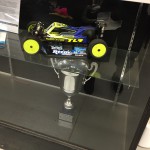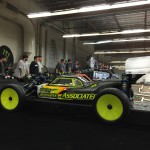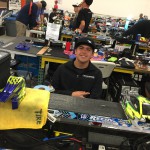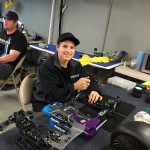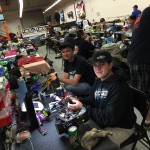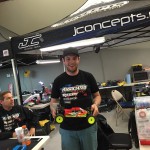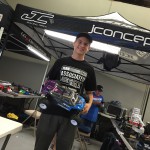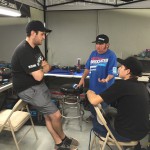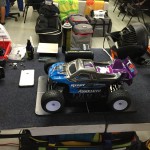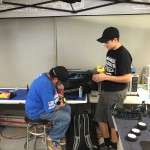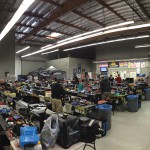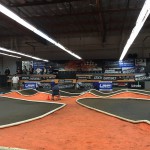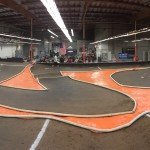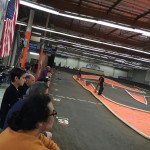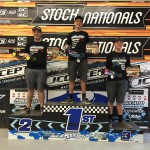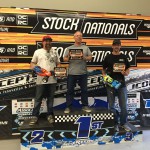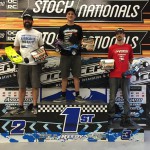 Equipment used:
-Gold Dirt Webs
-60mm Bullet Wheels
-60mm Dirt Tech Inserts
-Silencer body
-High Clearance Wing
-Fin Turnbuckles
-Ultra wheel hexes
-Ti Front axles
-Pre-cut chassis tape
-Alloy steering bell-cranks