2nd Annual Gun Smoke Classic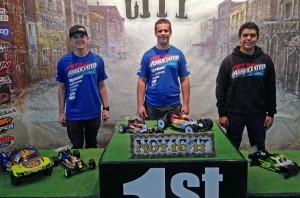 The 2nd Annual Gun Smoke Classic is tamed by JConcepts
Hosted by Southern California's IE-RC the event took place November 16th and 17th. With over 270 entries from across the Southwest, the racing would be top notch with many of the fast guys in attendance. JConcepts drivers were set for the battle for the podium.

2WD Mod Buggy had TQ Steven Hartson in P1 and took the win in the first of the triple A's. Towards the end of A2, Hartson ended with a DNF and allowed Arizona's Tanner Denny to take the victory bringing a show down to A3. Again Hartson DNF'ed A3 allowing Denney to control the race, and the overall in the class. Followed on the podium in 3rd by Kevin Motter from the 8th spot on the grid.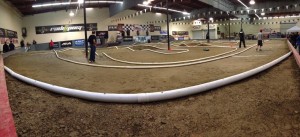 4WD Mod Buggy was again Steven Hartson in P1. With a battle from Tanner Denney, Hartson was able to win A1 and A3 to win his second Championship followed by Denney's 2 seconds to secure the 2nd step followed by Spencer Rivkin in 3rd giving JConcepts a sweep of the podium in the class.
Mod Truck has been Kevin Motter's go to vehicle. After strong showings all summer, Kevin went on to win A1 and A2 to claim the top step with his JConcepts equipped AE T4.2.
In 2wd Mod SCT Tanner Denney set in P1 for the main events. Taking his JConcepts equipped SC10.2 from the pole to win A1, and A3 to claim the class win.
Steven Hartson was the man, as in 4Wheel man with the class win in the 1/8 eBuggy proving that he has a good handle on all things 4 Wheel Drive.
Thanks to all of the drivers, and the staff at IE-RC for a great event.
Photos Courtesy of Team Associated