2020 JConcepts Events Calendar and Packet
Behold! The 2020 JConcepts Events Calendar is set!
We've coordinated ahead and locked down the dates to ensure another epic year of racing in 2020. With the dates set and the calendar created, it's now a ton easier to plan ahead to attend your favorite races to test your skills against the best in the nation.
We're excited to bring you the JConcepts INS10 as it is looking better than ever with a talent pool that grows year after year. But if astro/carpet is your thing, look for the action-packed NCTS events near you for high-speed, super G'd out events to find out who is the king on carpet. Don't forget some of the other racer favorites like the JConcepts Stock Nationals at OCRC and the end of year bash at the WIS at Fastlane Raceway to keep racing fun and interesting.
To spice things up, the JConcepts Unchained and the Monster & Mega Tour is an all-out monster truck and mega truck event purpose-built for all of the MT and Mega Truck lovers out there to show off their rides and race them to the winner's circle.
Lastly, we have the rise of dirt oval racing and the need for a big Midwest oval race that goes extends the passion and thrills of the Chili Bowl was calling our name. With some of the big players on board, we're looking to help grow the oval racing scene all over the country.
Check out and download the PDF of the 2020 JConcepts Events or download the JPG's below and save the dates for some of the best RC racing events around! See you at the races!
2020 JConcepts Events Cover Page
2020 JConcepts Events Calendar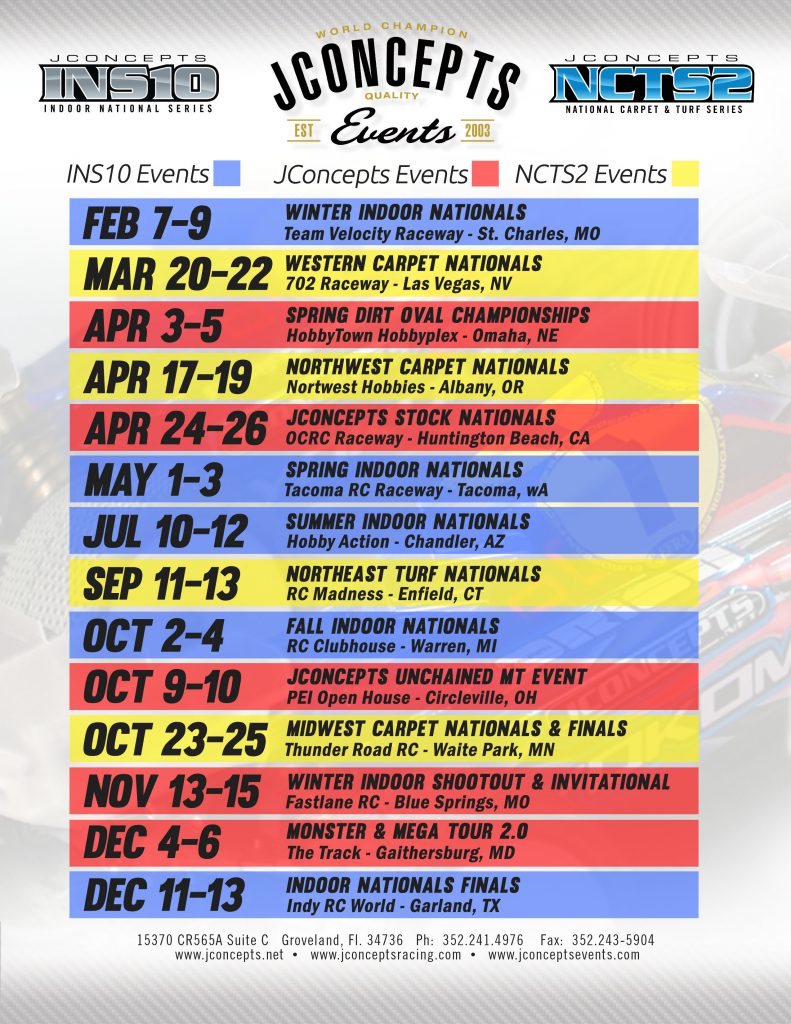 JConcepts Indoor National Series 10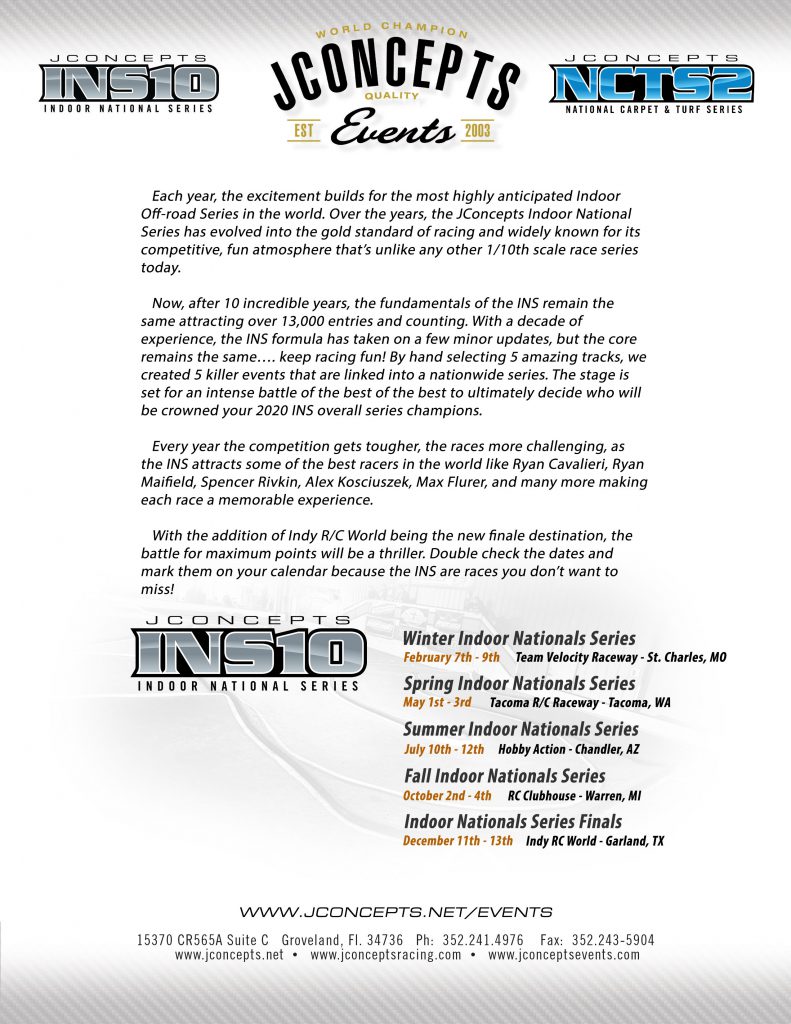 National Carpet and Turf Series 2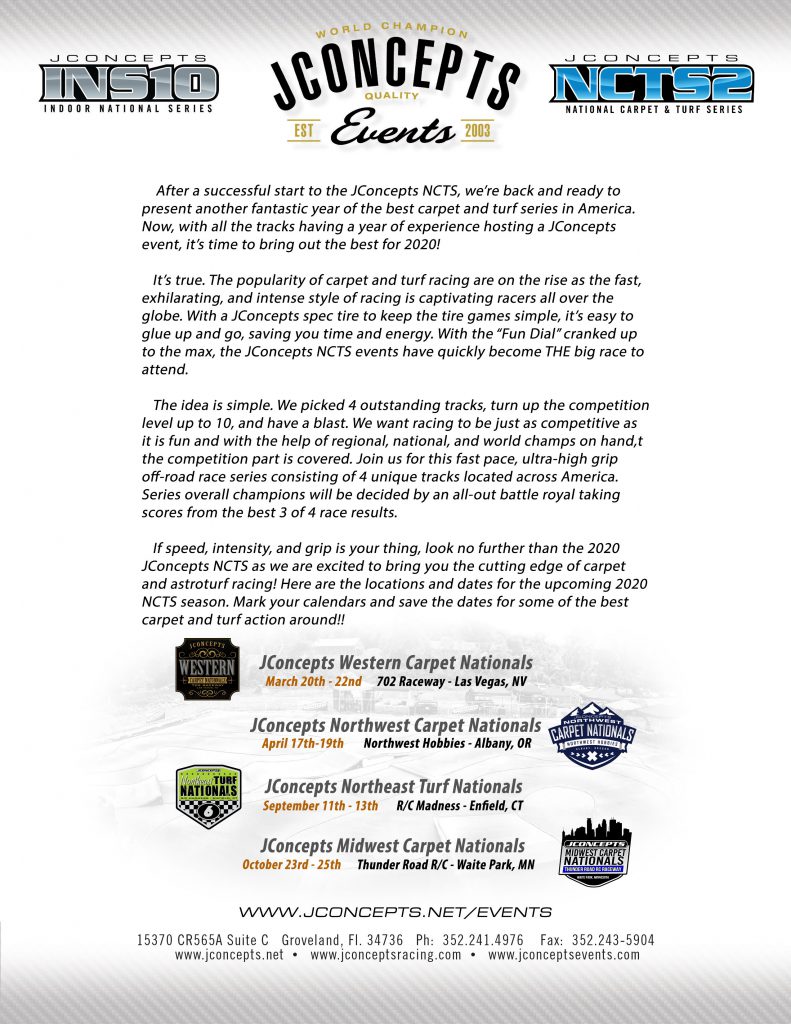 2020 JConcepts Super Cup Series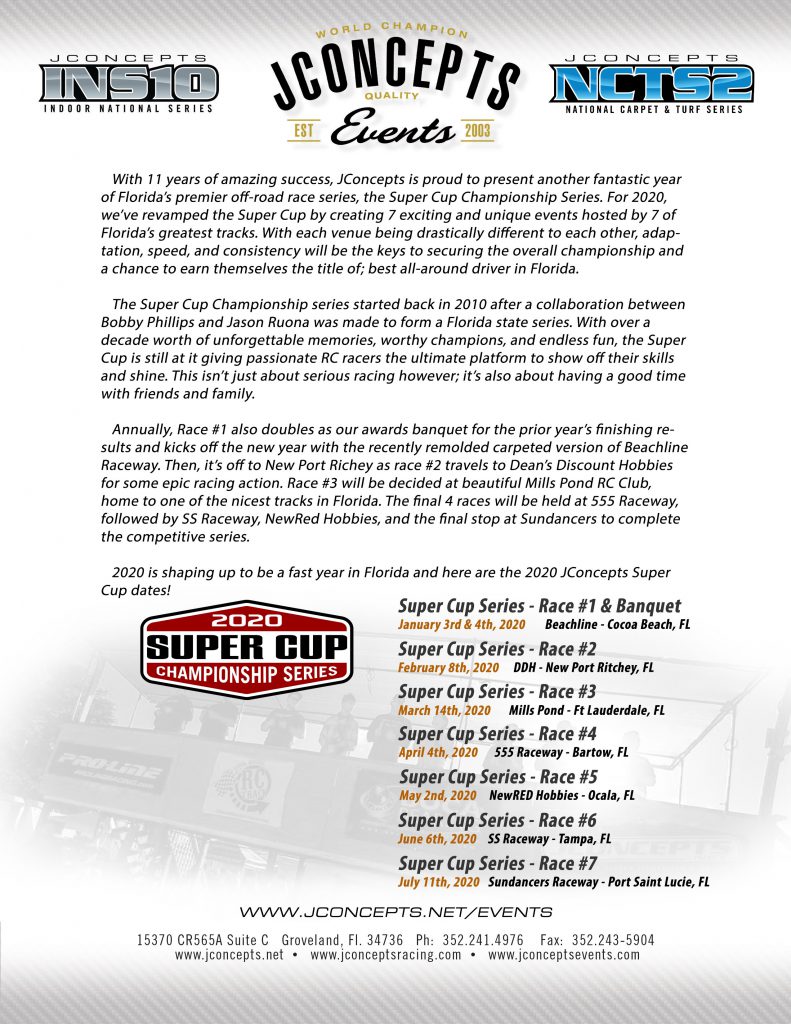 JConcepts Spring Dirt Oval Nationals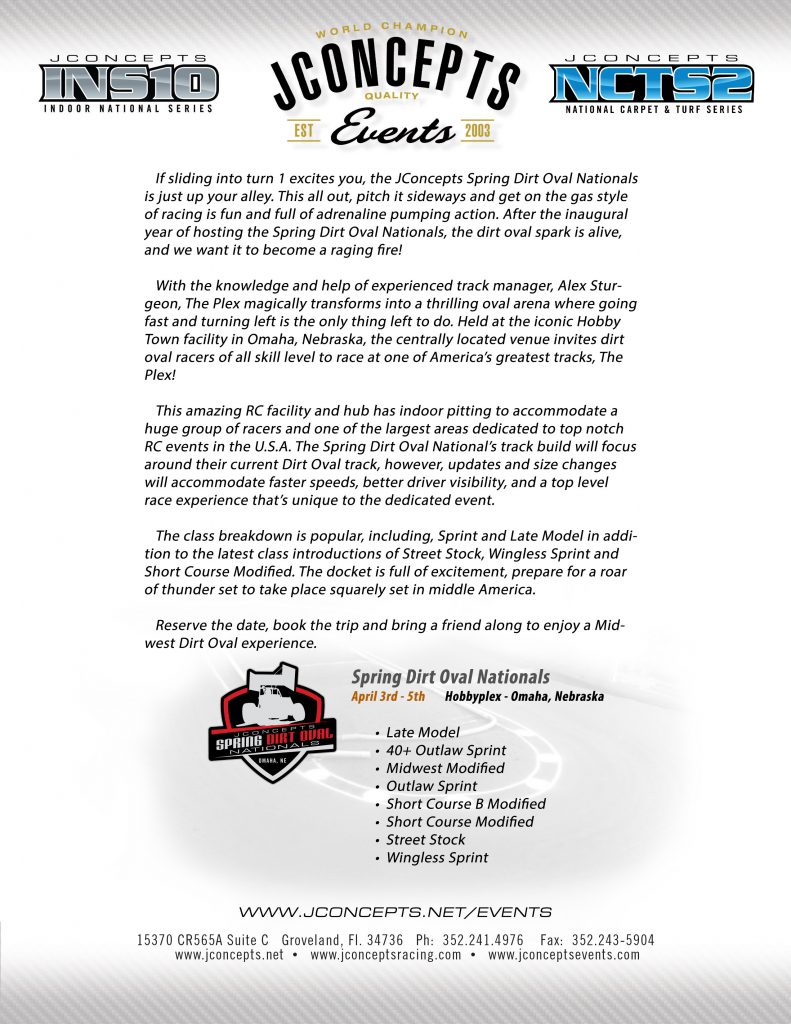 JConcepts Stock Nationals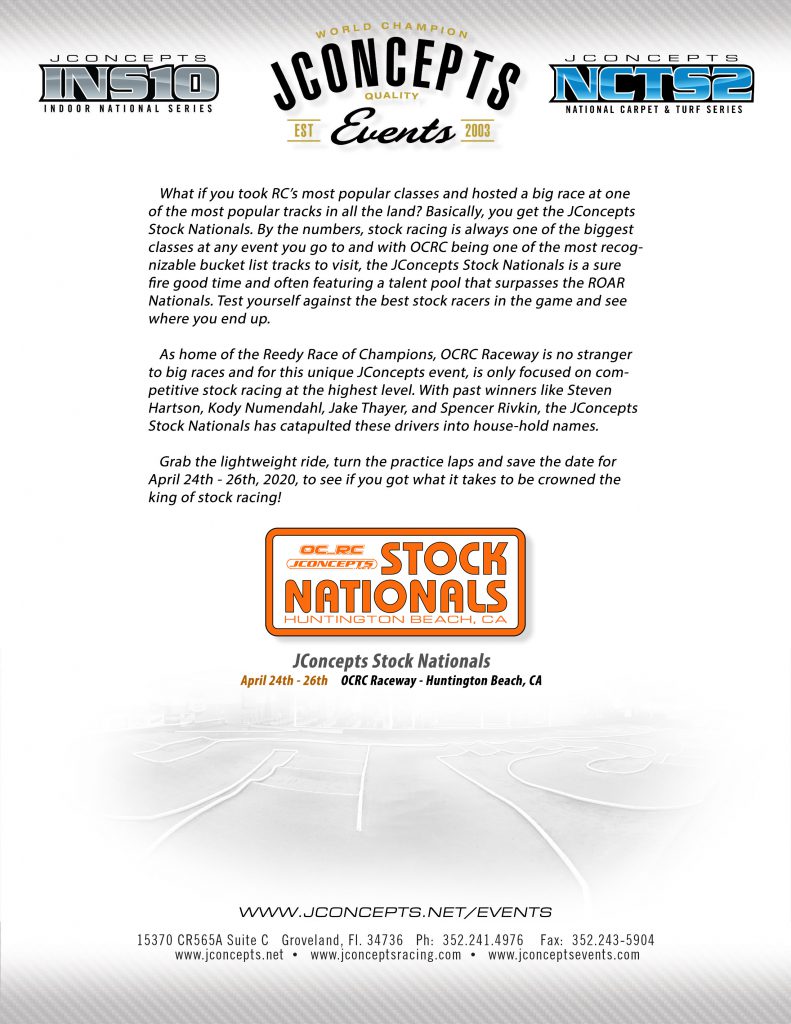 JConcepts Winter Indoor Shootout & Invitational