2019 Wicked Weekend JConcepts Race Report
What an amazing, fantastic, Wicked Weekend it was. With so many races on the calendar these days, it's really hard to decide which races to attend since you can't race them all. One race that never fails to bring out the best in RC racing from top to bottom is Racetime Entertainment's Wicked Weekend. This year, it was special.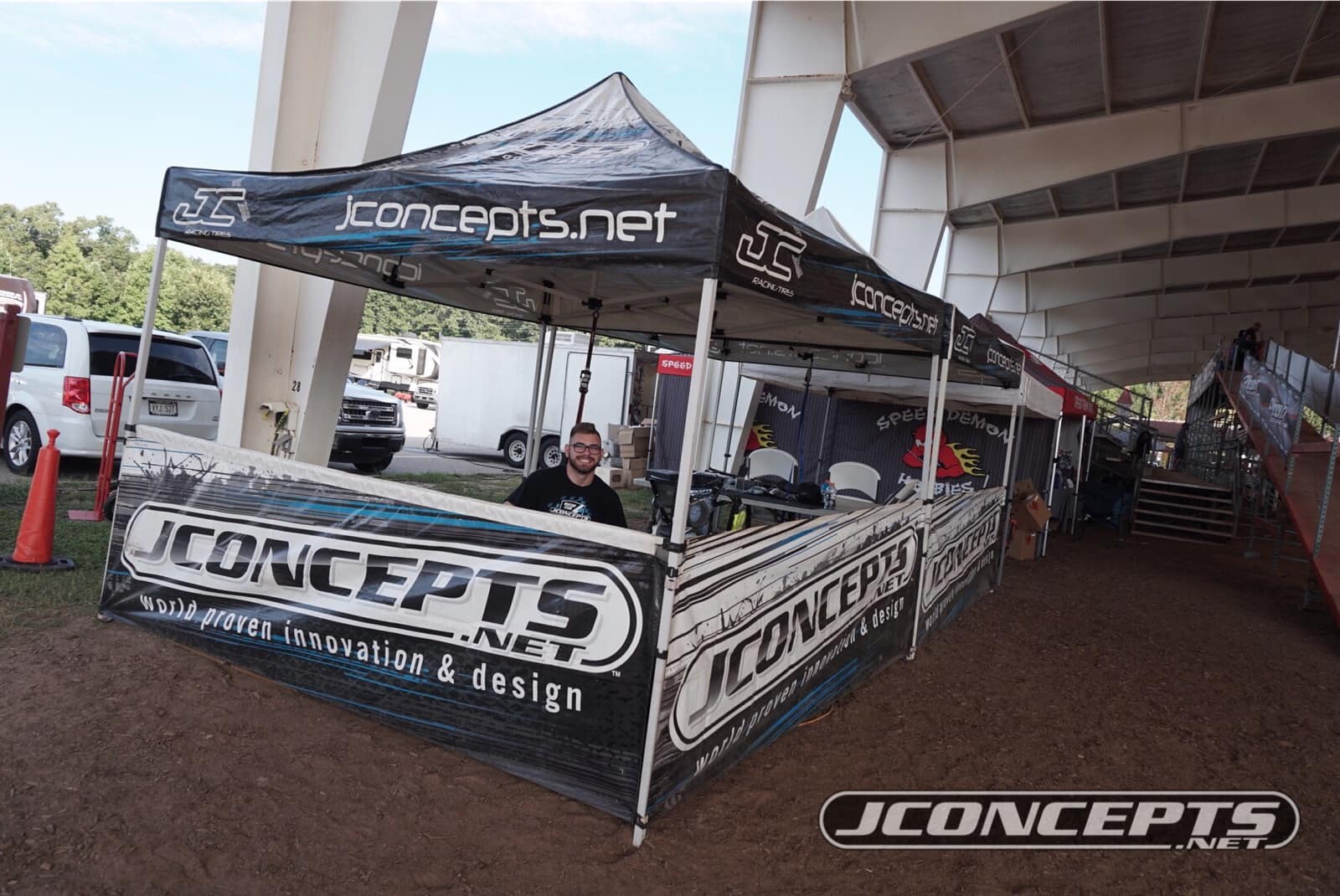 Blending the awesome outdoor feel but under a covered roof, the Wicked Weekend facility might just be the perfect venue in all of RC racing. With the entry count up by nearly a 100 this year totaling 620, goes to show that this is definitely a racer's favorite and among the top 1/8th events in the US.
The track layout was amazing. It's hands down the best layout of the year thus far in 2019. The jump placement, the lanes, the turns, the challenges, the raceability, was all there. This track had a soul and for those who got to experience it over the weekend experienced something that's actually is very rare in RC racing…. a killer track layout. Congrats to Bobby Moore of RC Trackmasters…. arguably Bobby's best masterpiece to date. Heck, somehow Bobby made a whoop section that was flat out awesome in so many ways and that's something no racer has ever said about whoop sections.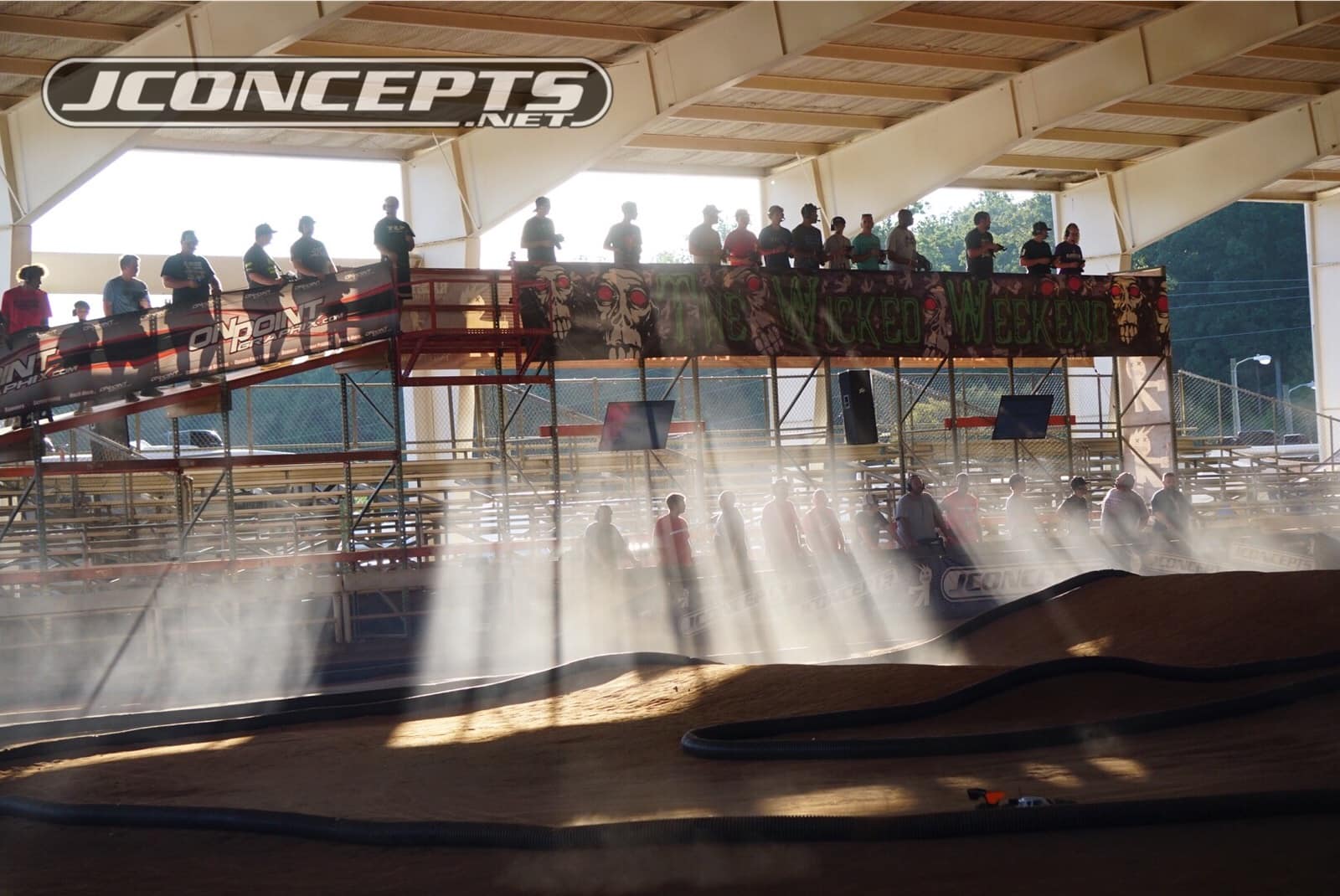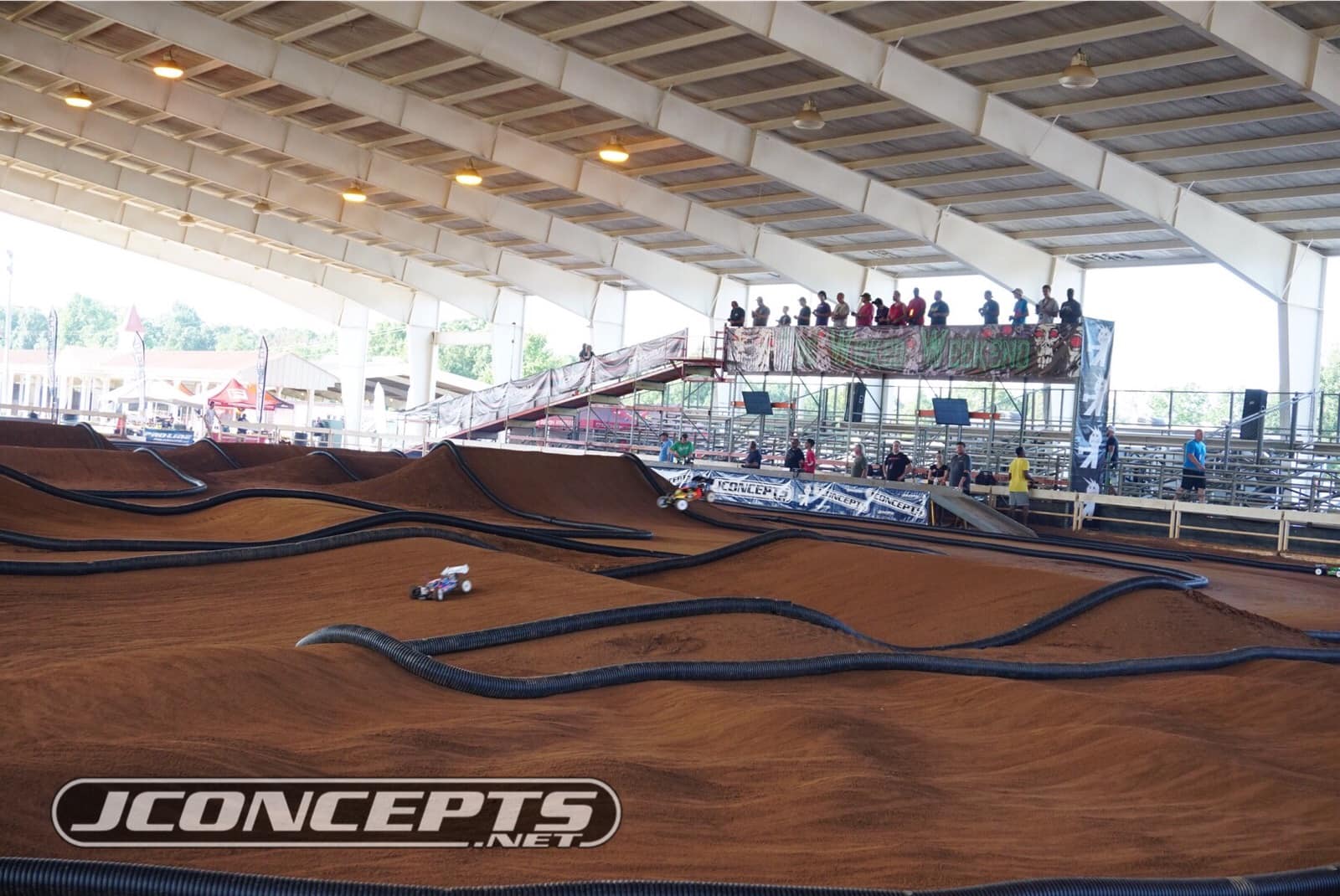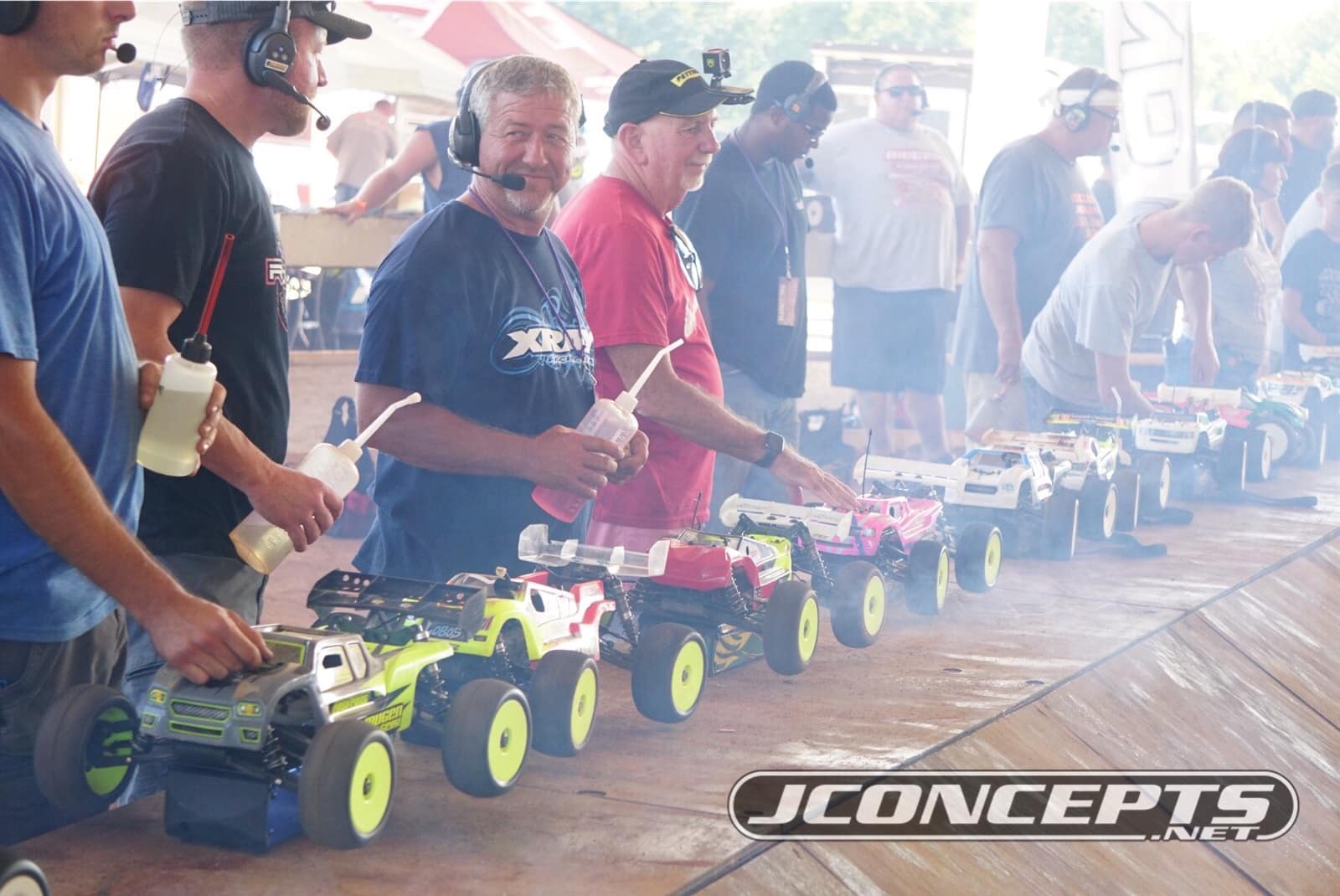 Sportsman Ebuggy
One of the shinning young stars to emerge in 2019 is young Miss Bella Rogers. Not only is she charismatic and a passionate young lady, Miss Bella is a racer at heart and was able to display her talents in the Sportsman Ebuggy class with a huge win. It definitely is a wonderful accomplishment and congrats to her and her family with many more race wins to come in the future.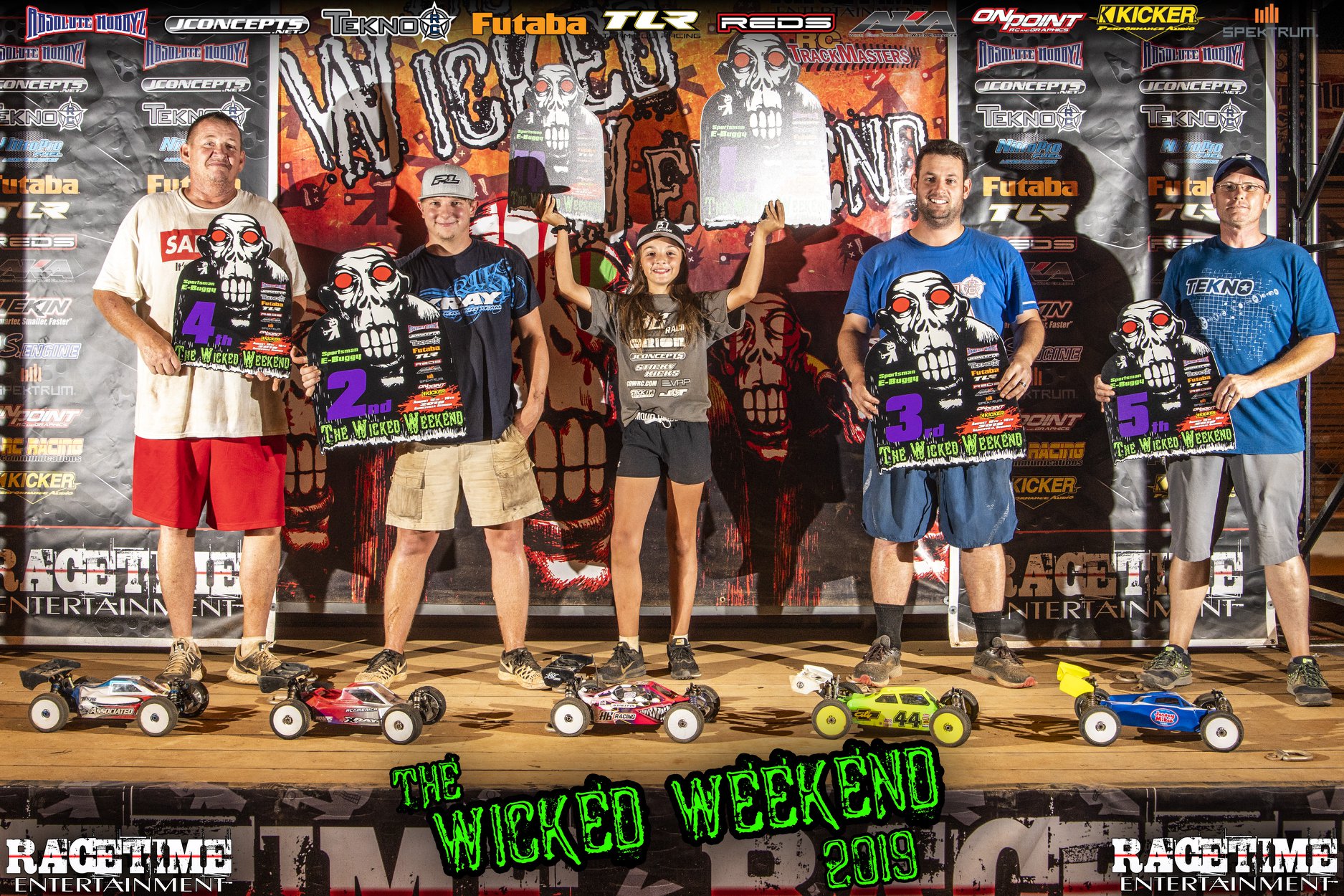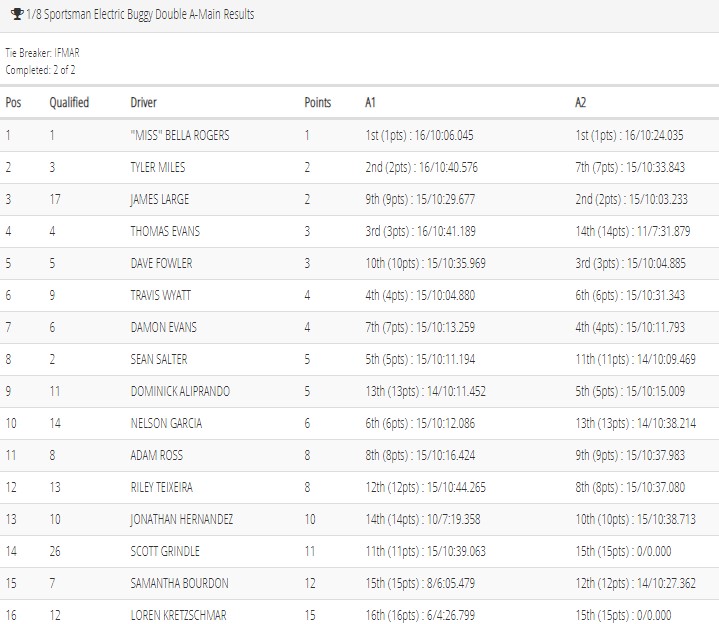 40+ Ebuggy
Quiet and often behind the scenes, Robert Meyers Jr had a terrific weekend for JConcepts in the 40+ Ebuggy class as he showed awesome pace early on in practice and increased his speed as the mains came around. This ultimately gave Robert the win in A1 and he secured the overall leaving no questions by winning A2 as well.
Also having a wonderful weekend on the Wicked track was Reggie Tongue, who had great speed, just like in the NFL days, covered his competition and managed to finish in fantastic 4th.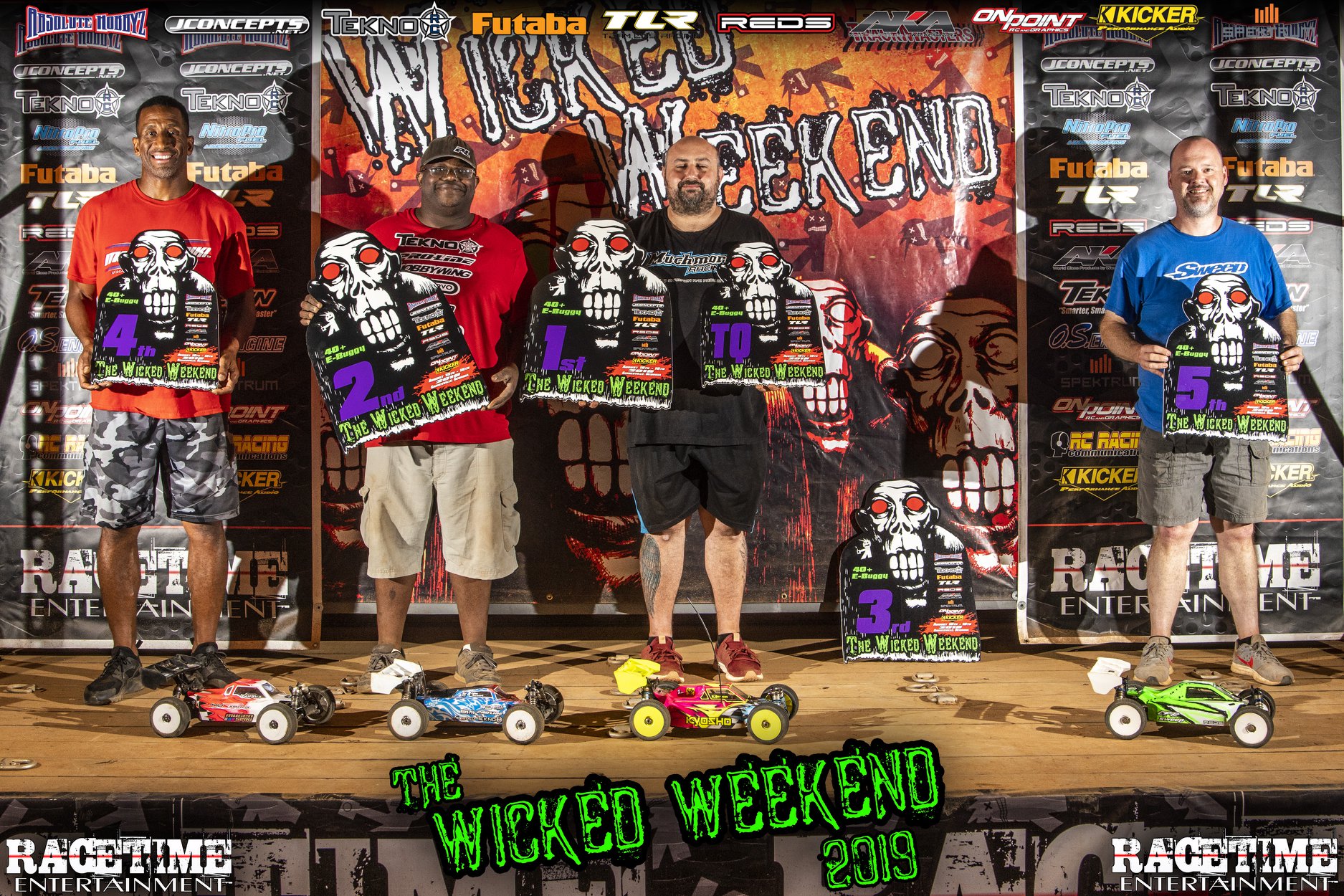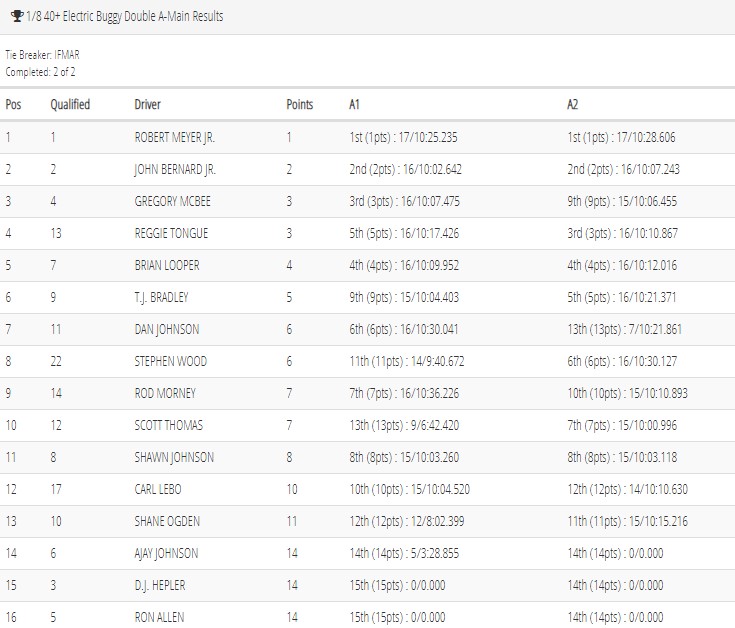 4wd SCT
Holding it down in the 4wd SCT class right before heading out to the 2019 ROAR Nationals, Patrick Rossiter Jr. took an incredible win to highlight a dominating weekend in 4×4 short course. Known to be a great SCT driver, PRJ made it happen when it mattered winning A1 and securing the overall with another win in A2.
Thanks to the entire Racetime Entertainment crew for an awesome event that brings the RC community together for a great time. Podium o hotos are courtesy of Jacob Peterson from Racetime Entertainment.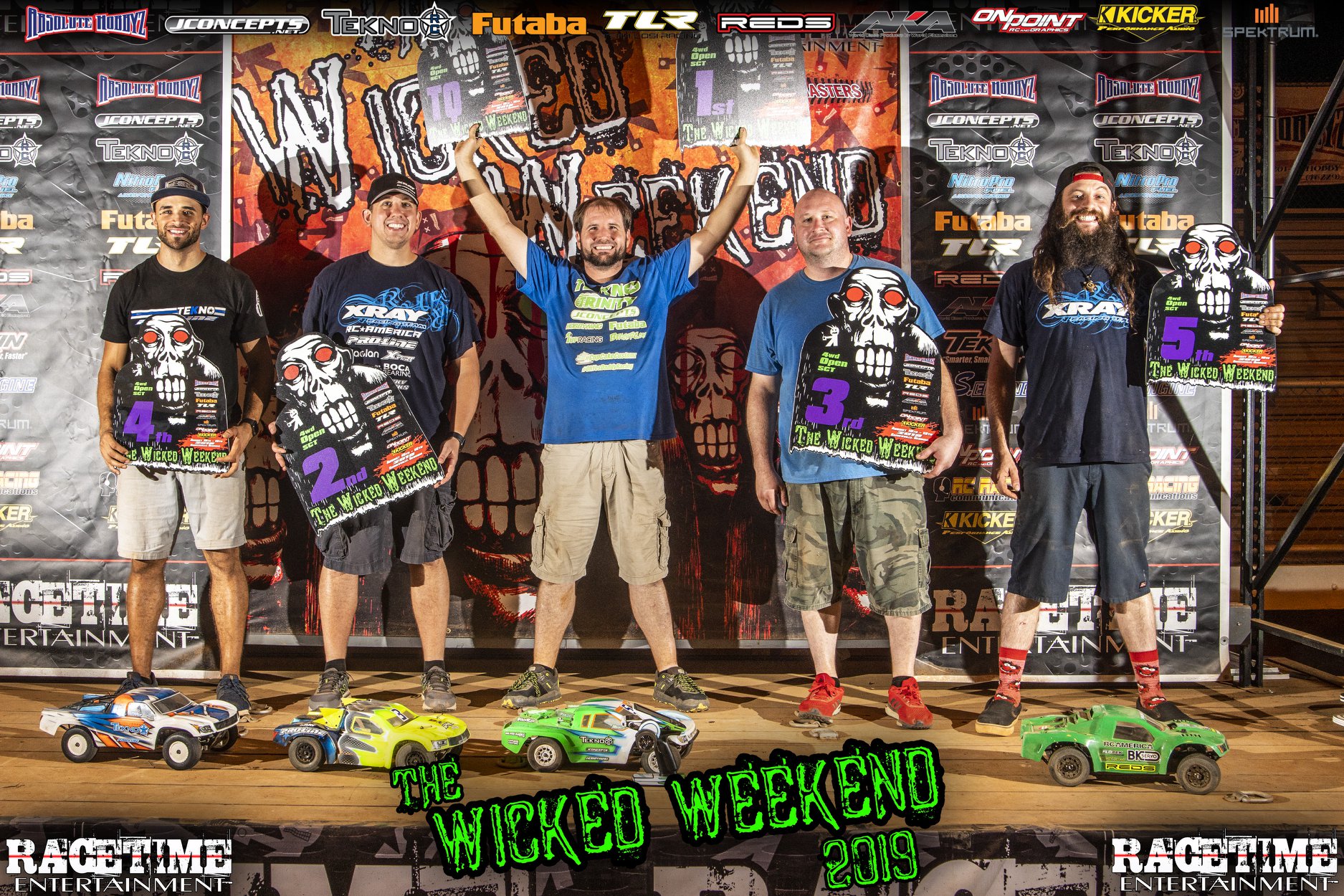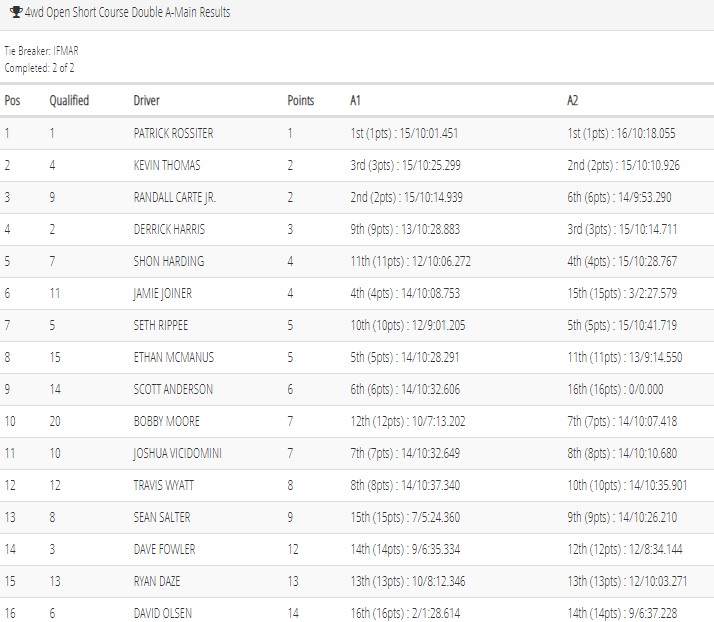 15U Ebuggy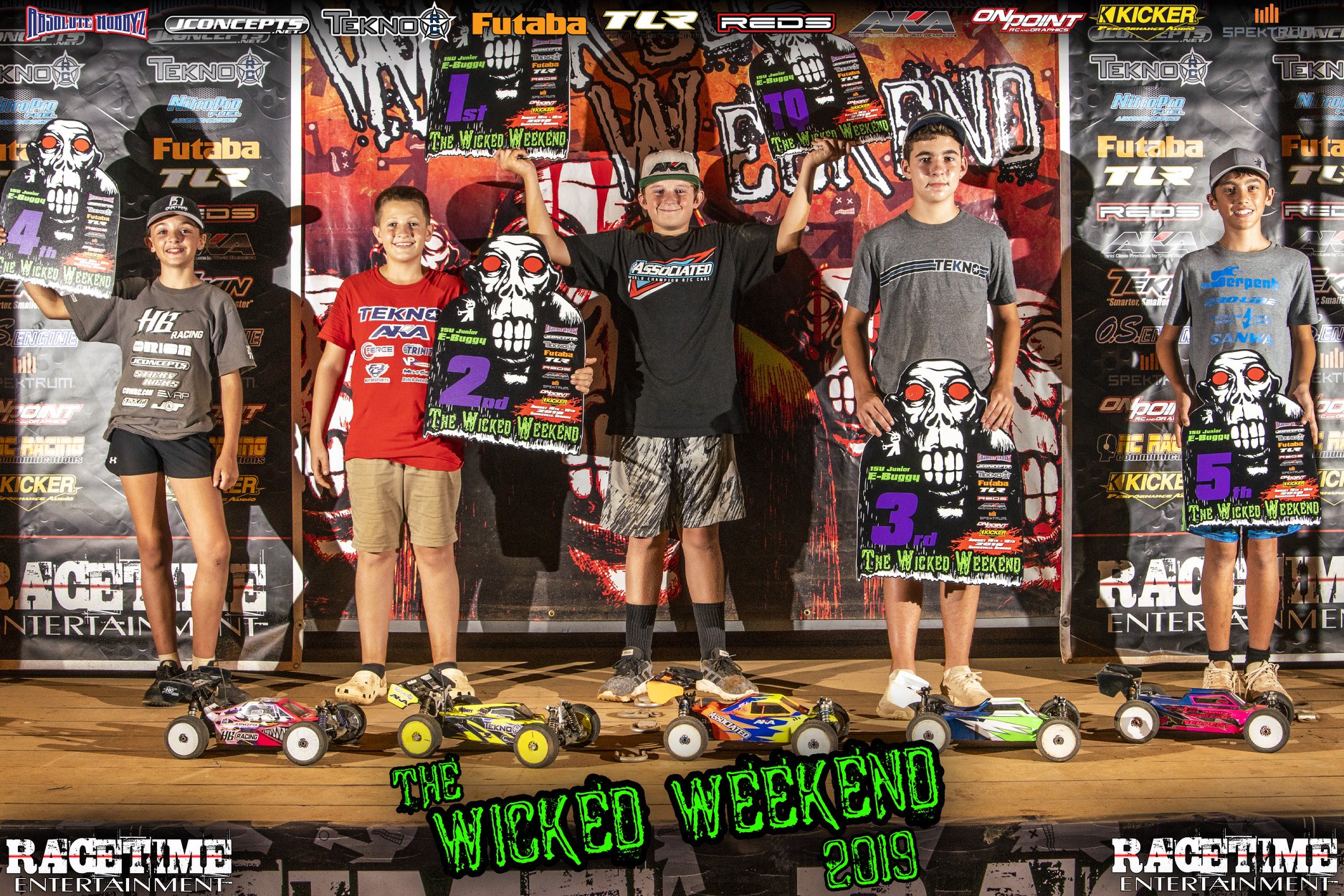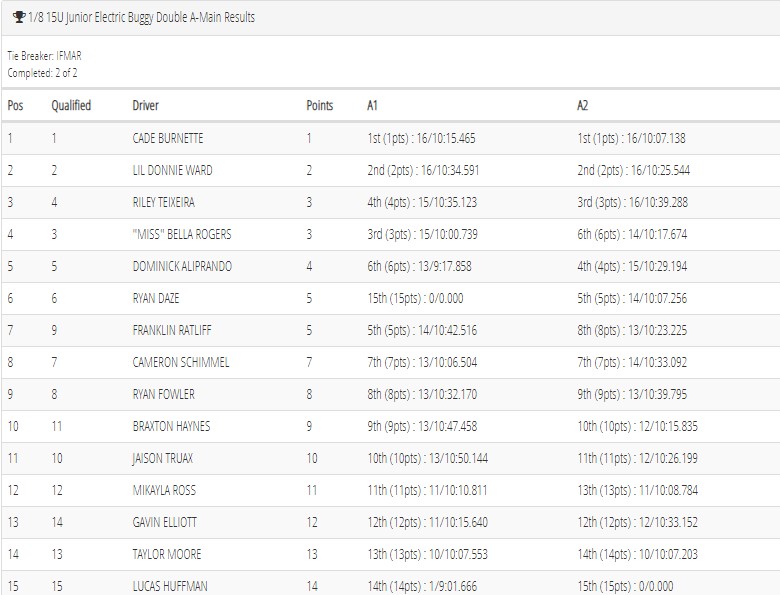 15U Nitro Buggy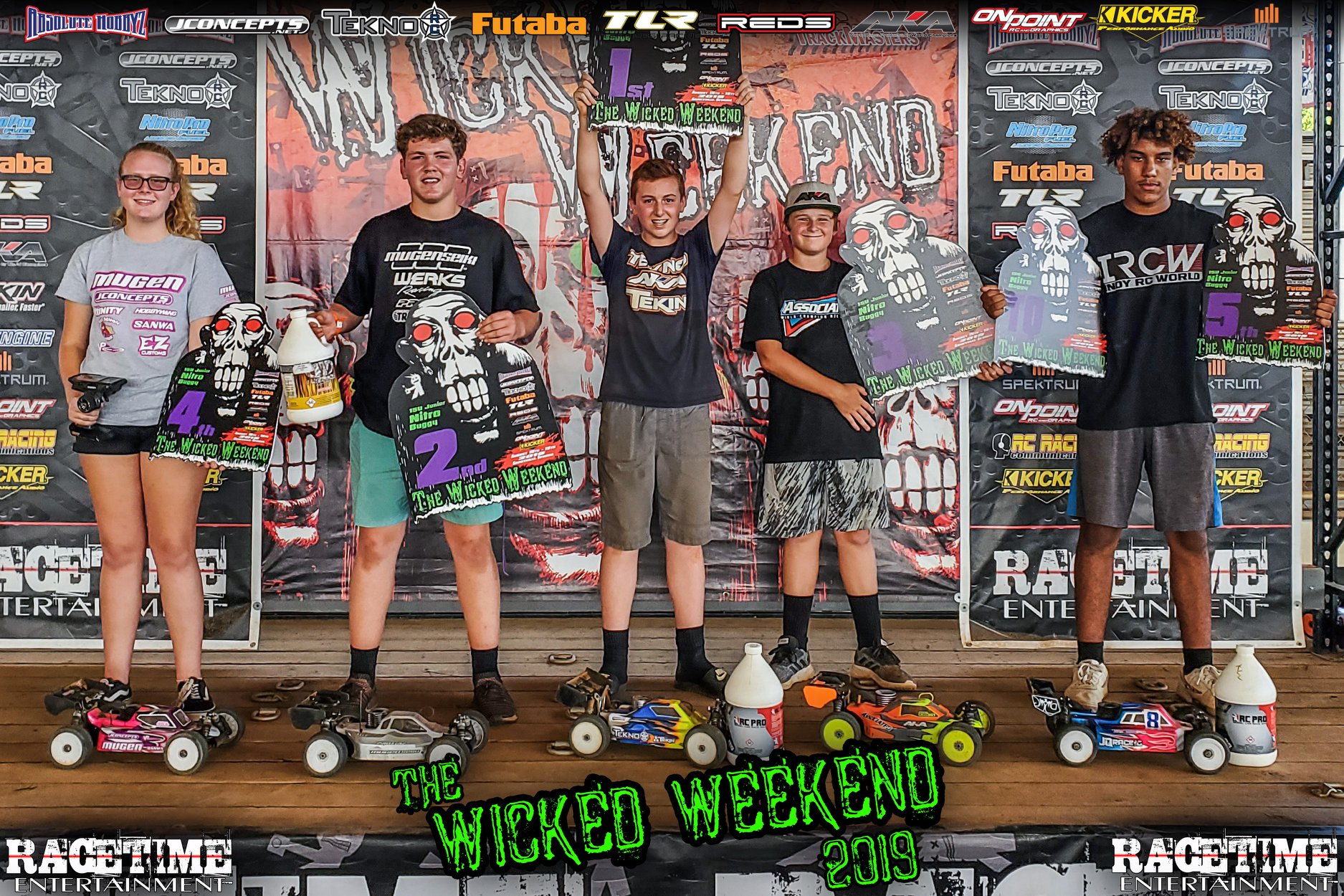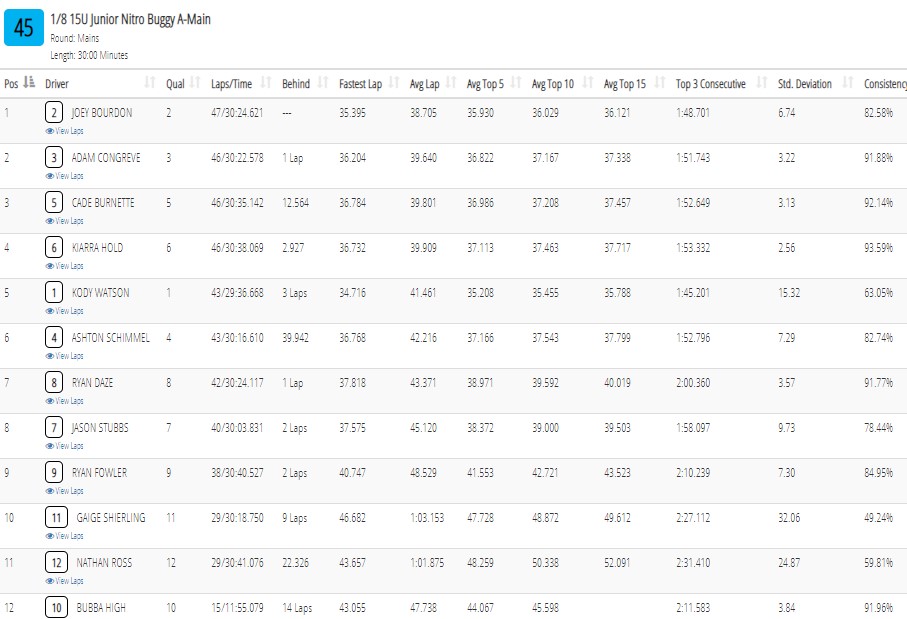 Sportsman Nitro Buggy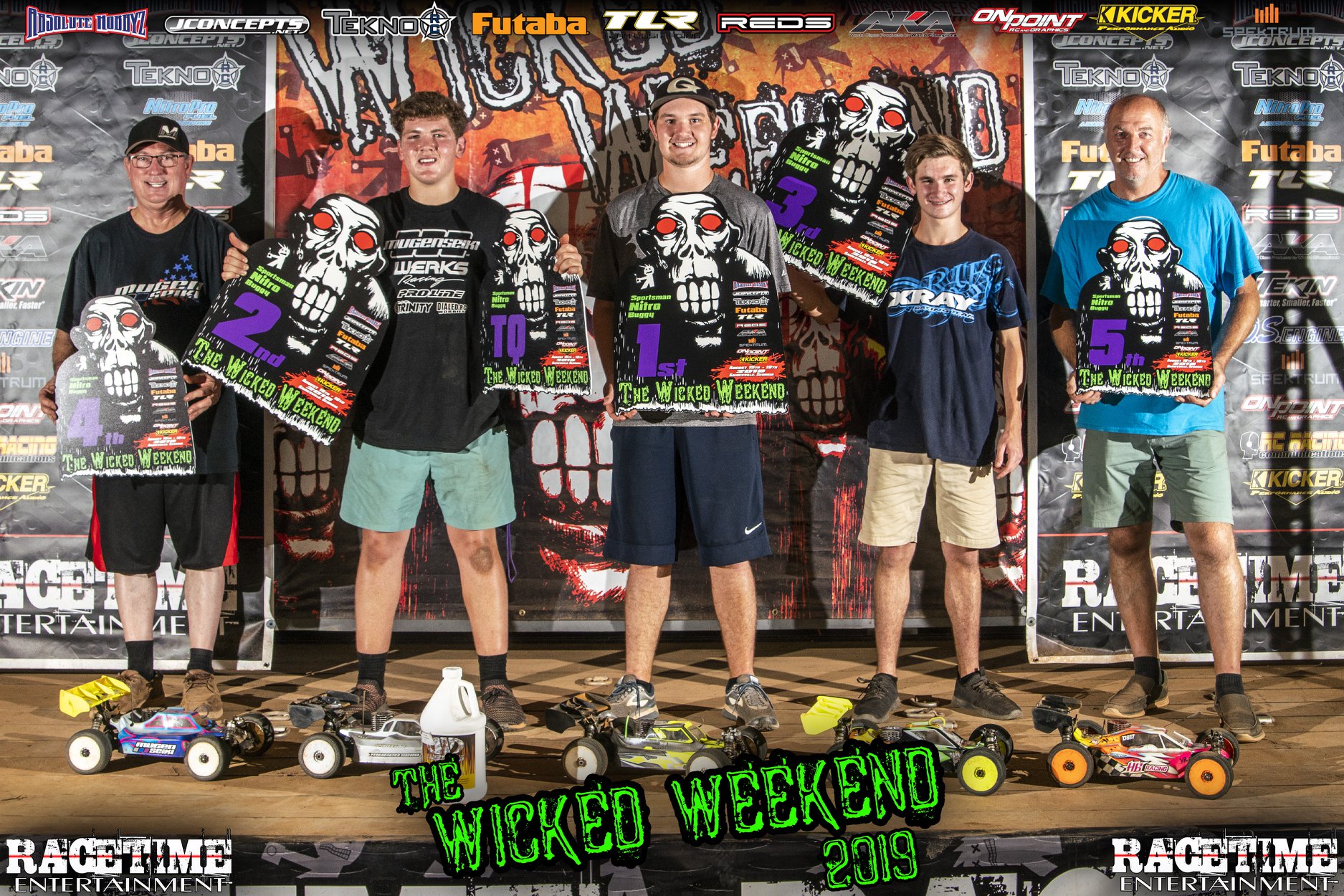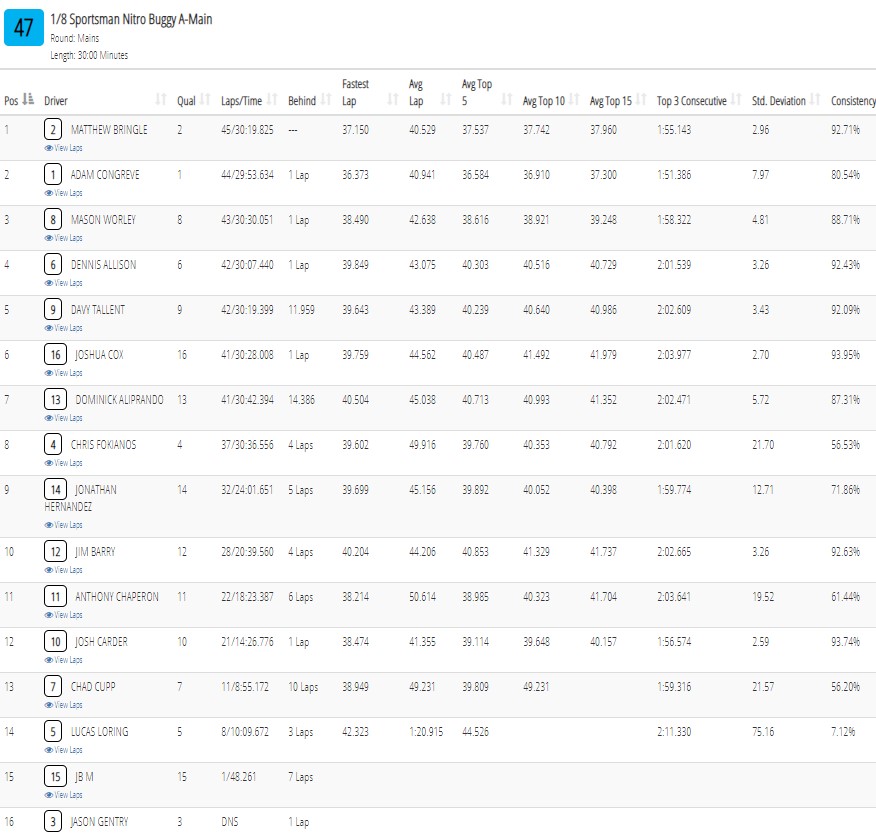 Sportsman Nitro Truggy
Open Ebuggy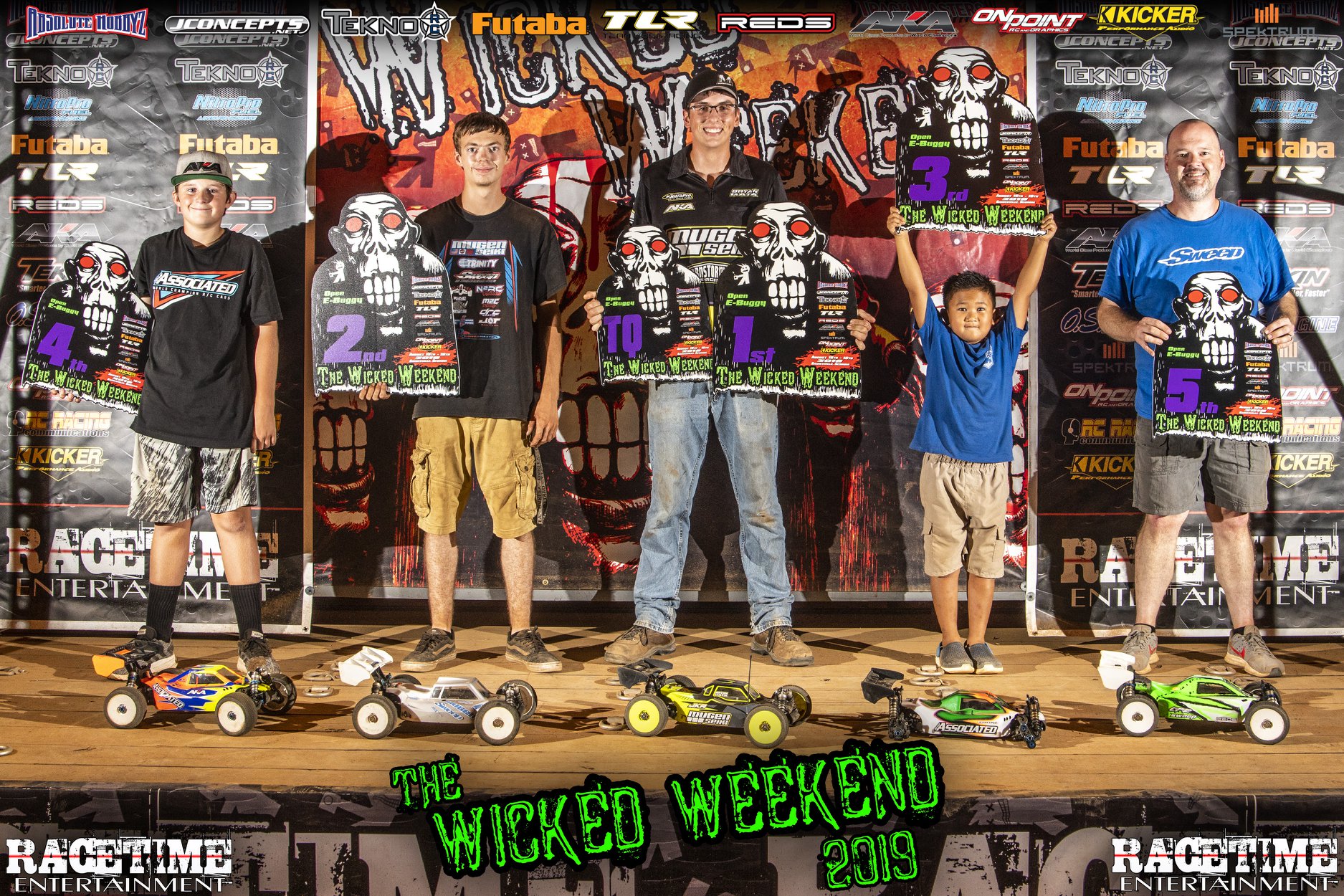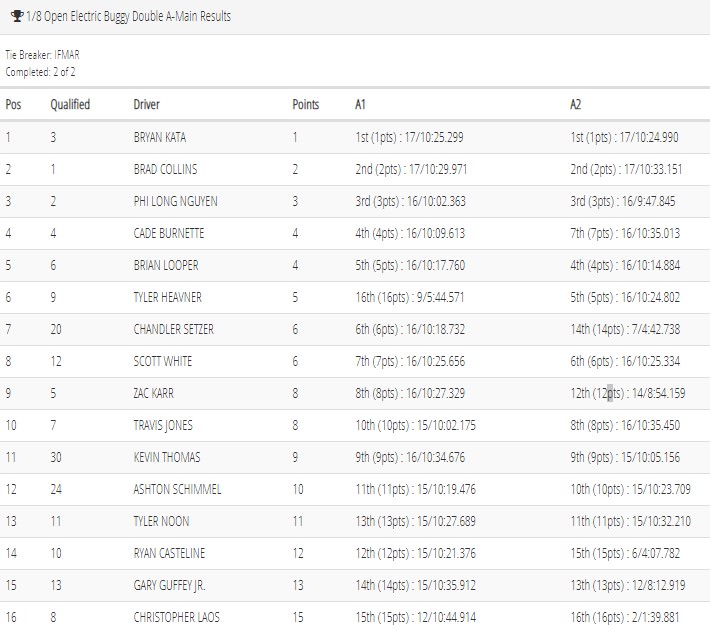 Open Etruggy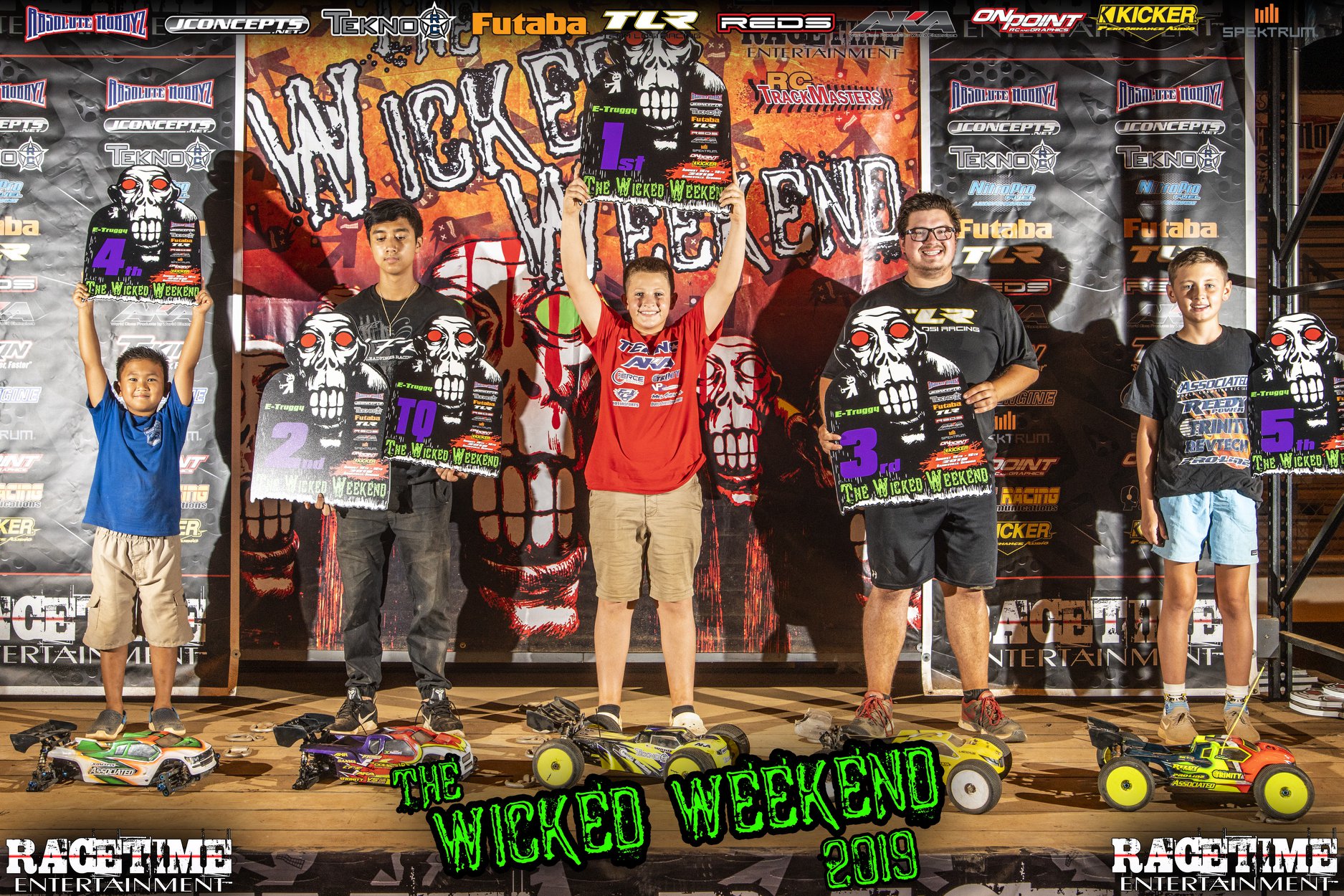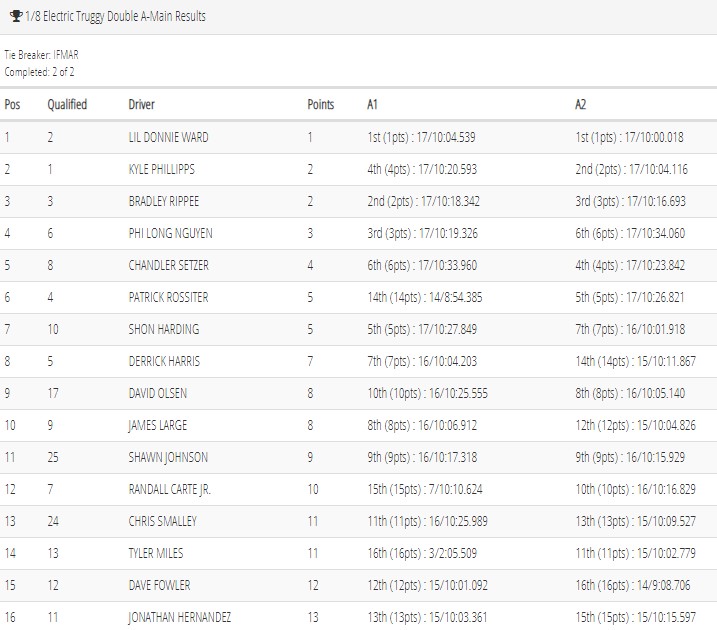 Open Nitro Buggy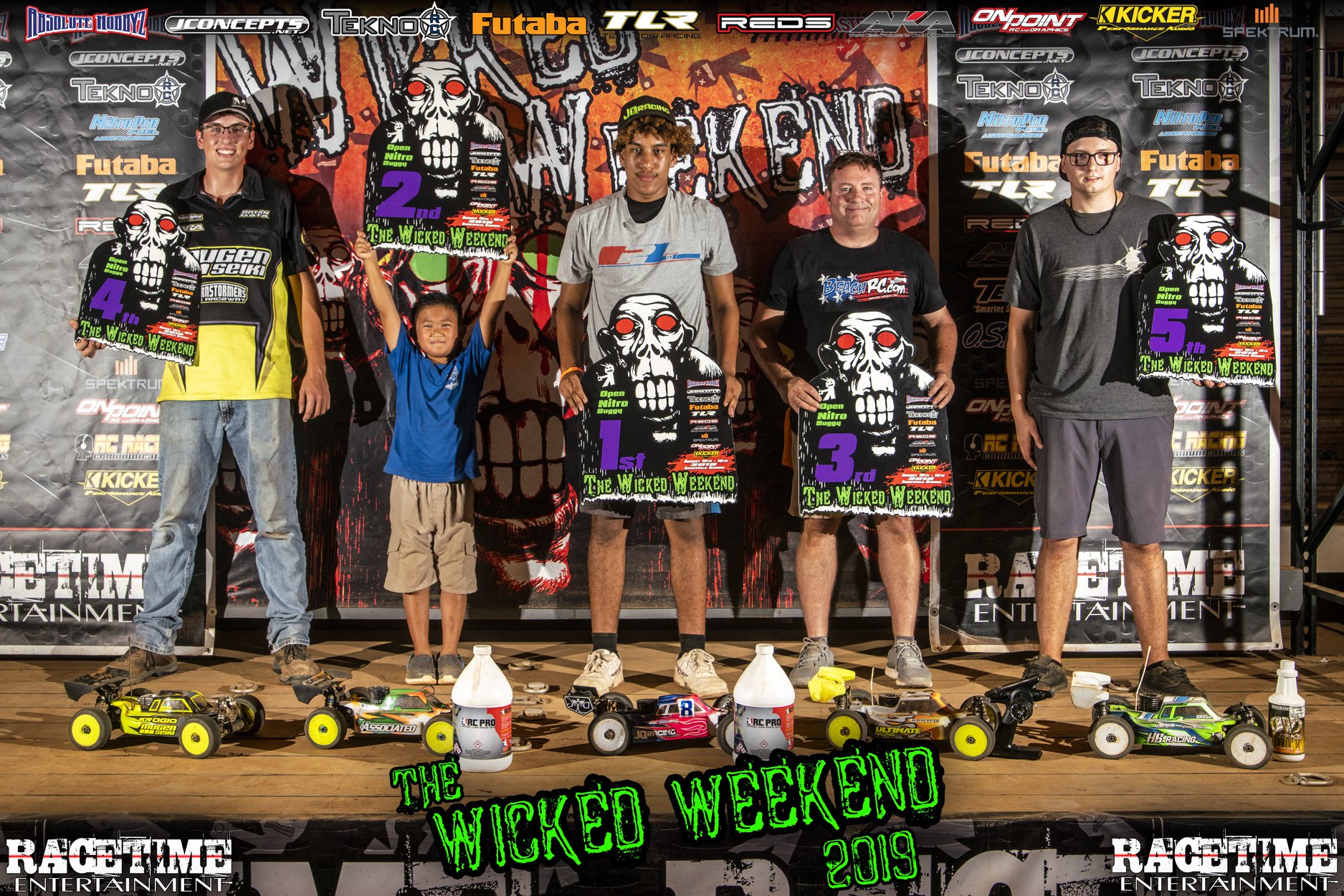 Open Nitro Truggy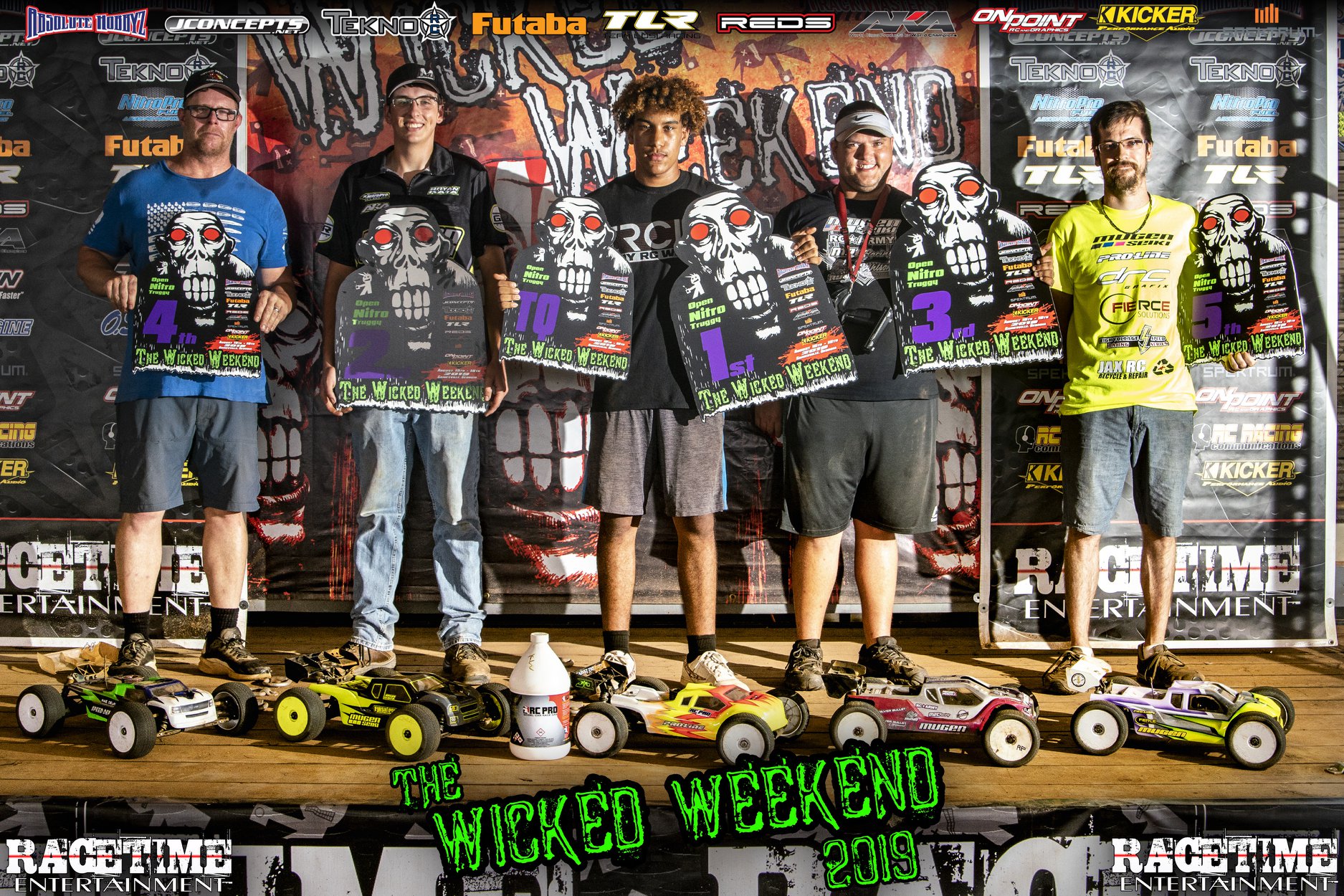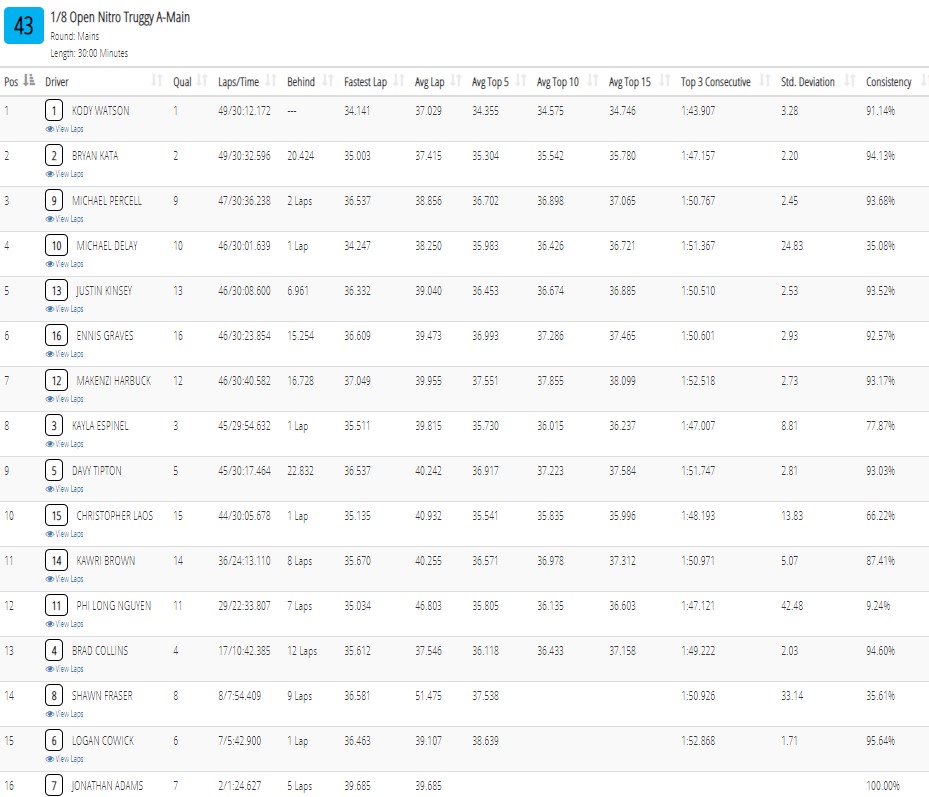 40+ Nitro Buggy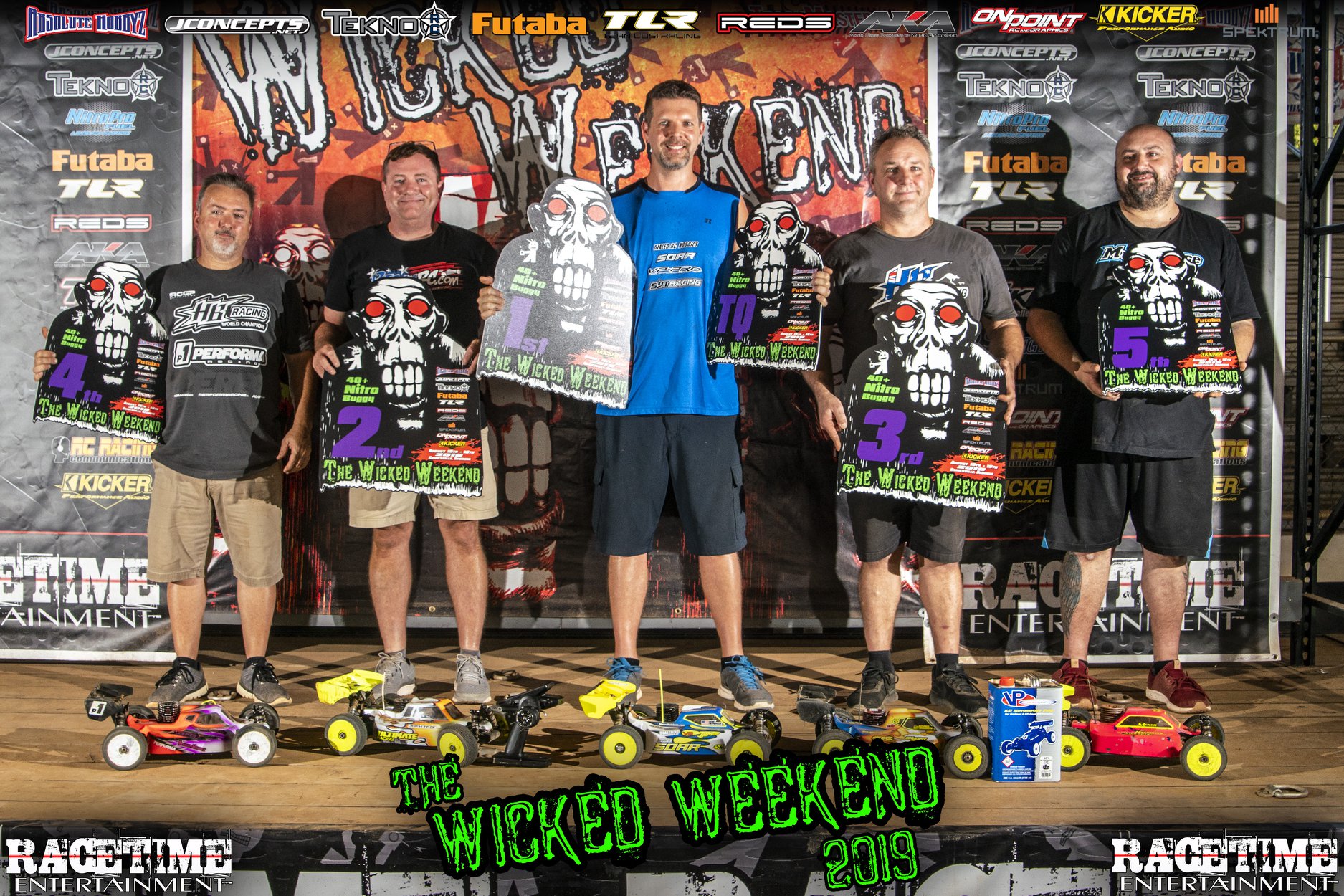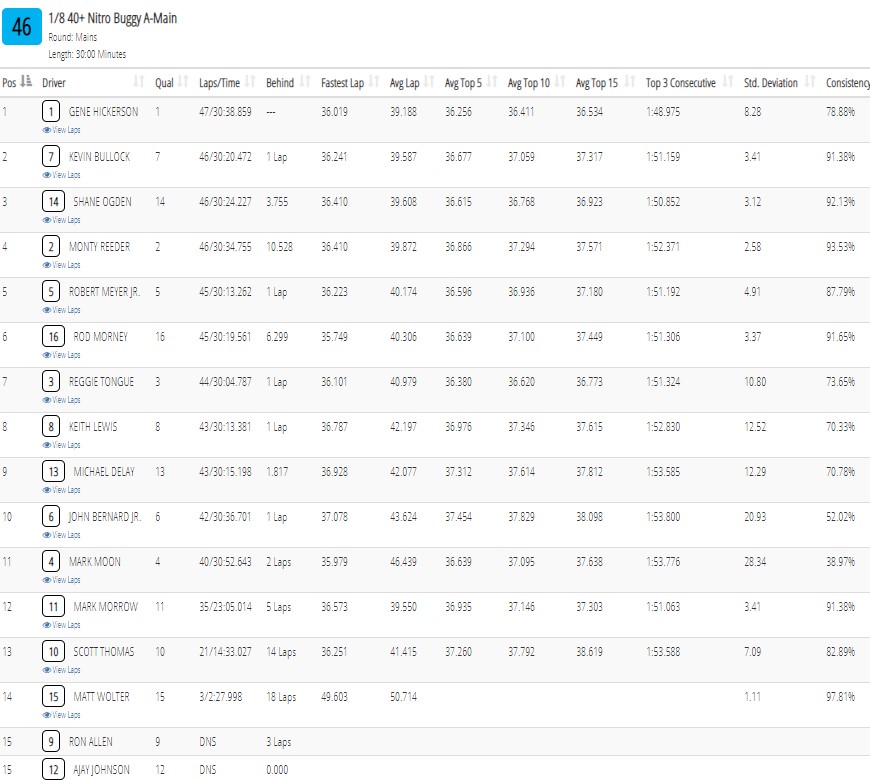 Pro Ebuggy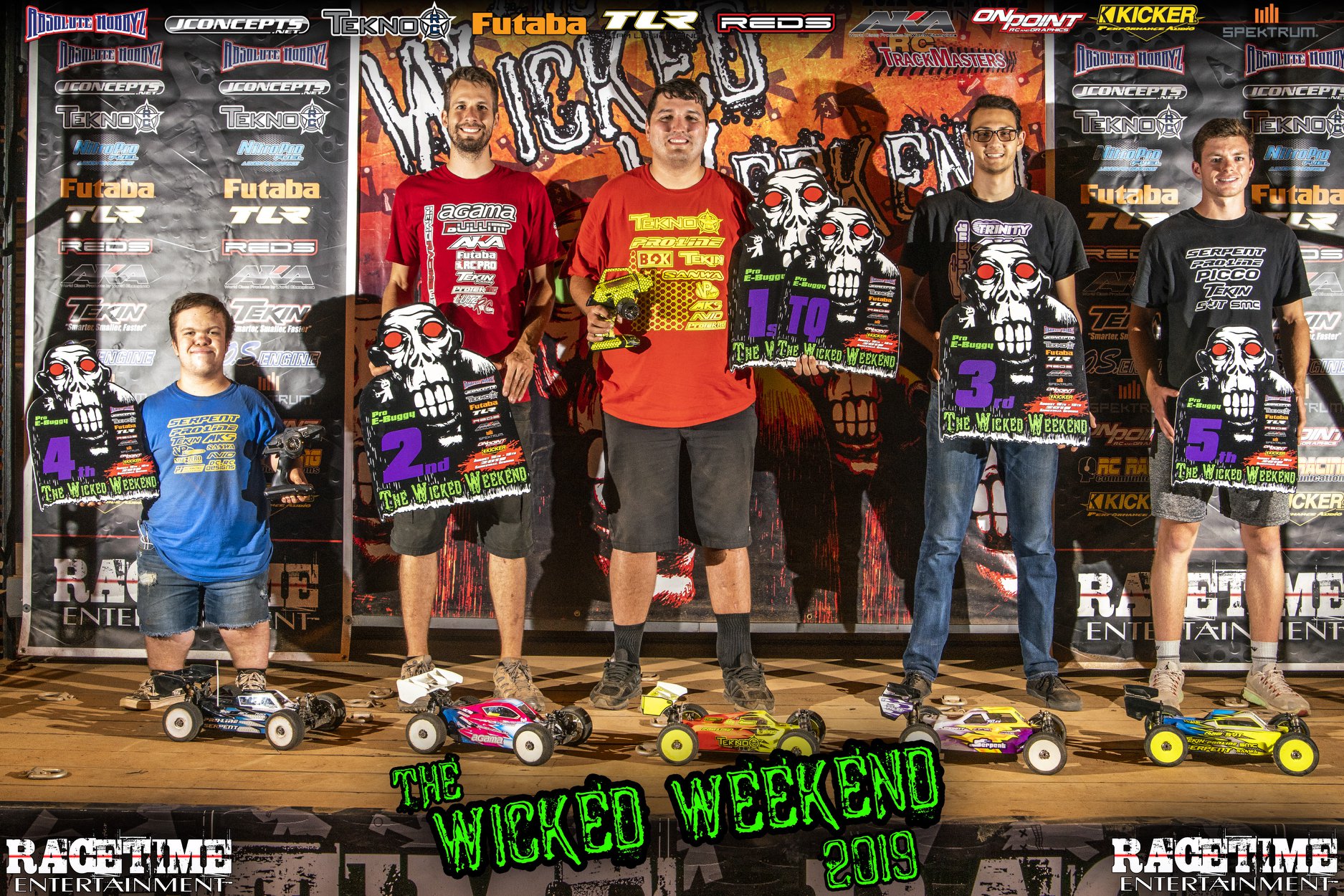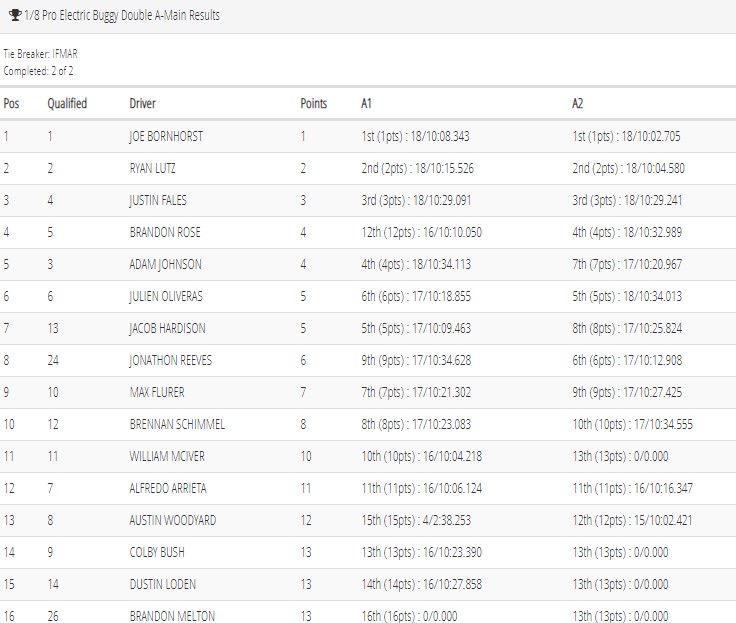 Pro Nitro Buggy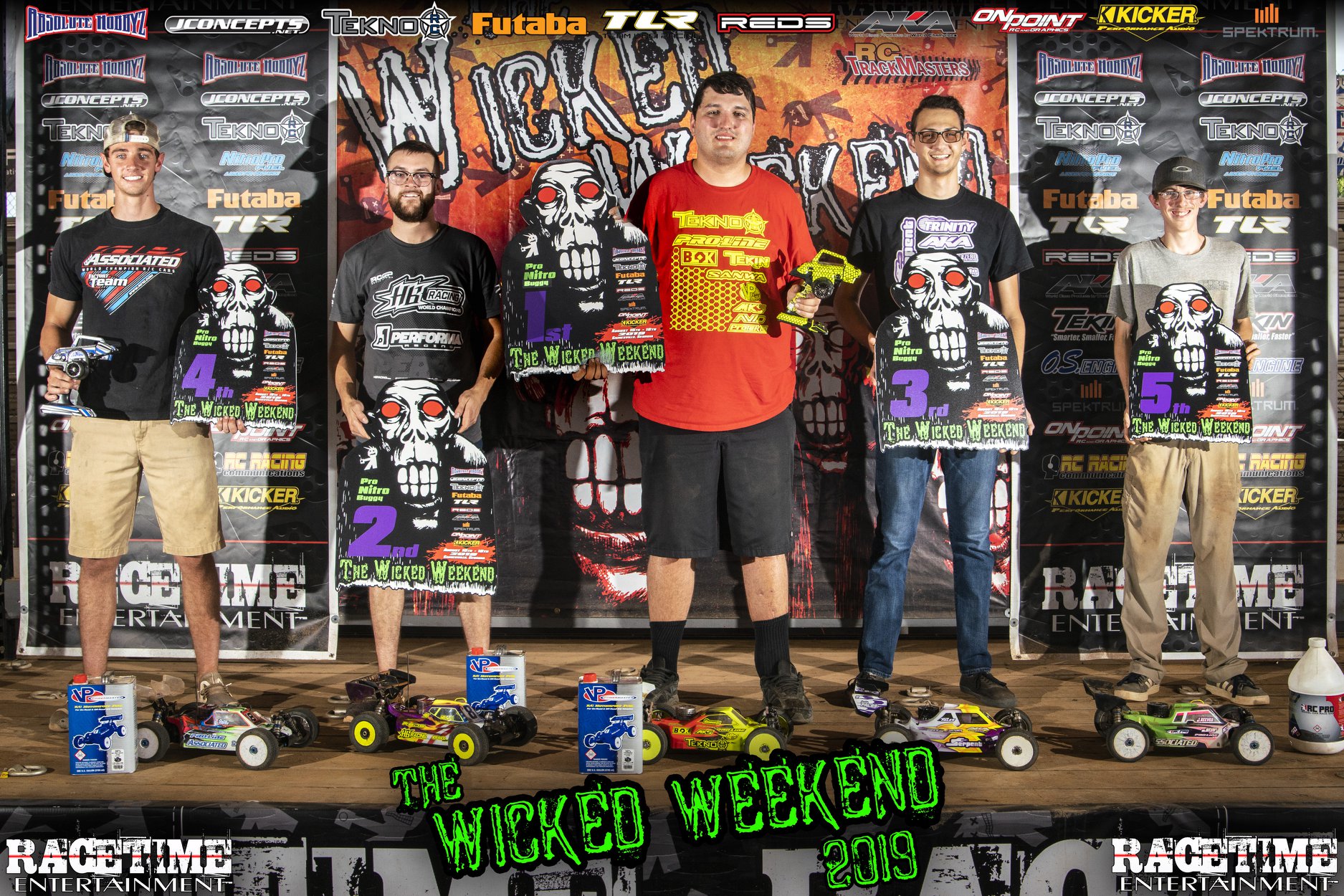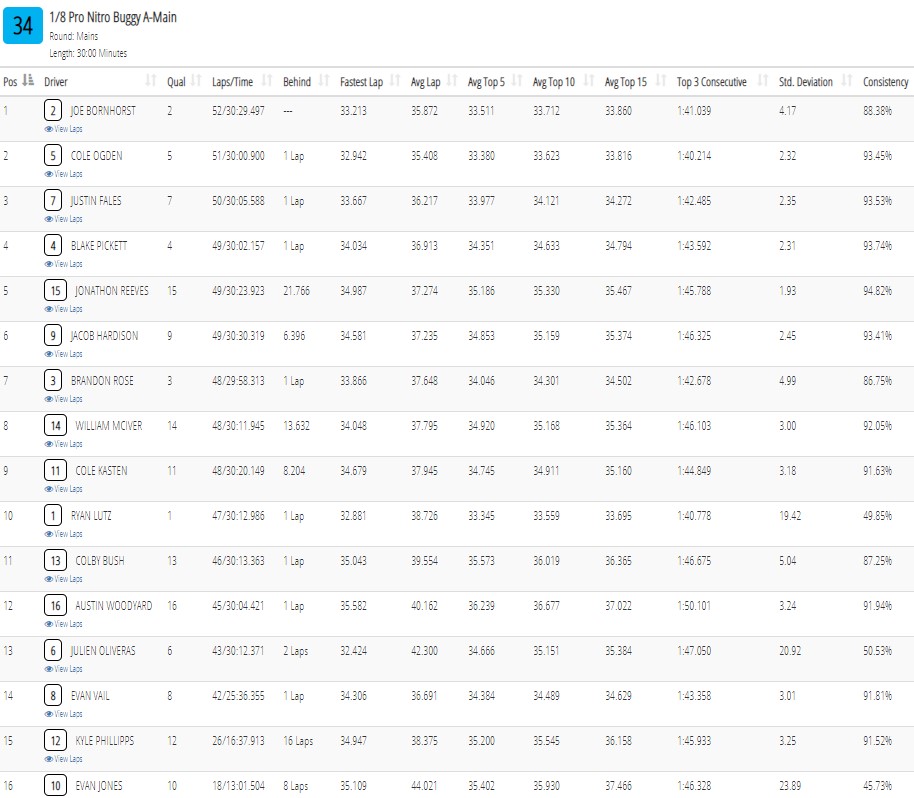 Pro Truggy