2019 NCTS Series Overall Champions!
When the JConcepts National Carpet and Turf Series was announced, it was met with a lot of positivity and excitement, but as well as a little apprehension. Many wondered if it was too premature to hold a specific race series just for carpet and turf racers, but we wanted to take a chance and venture out and establish a legit series for the ever-growing carpet and turf race fans out there.

In the inaugural year of the JConcepts NCTS, we visited 4 wonderful tracks across the US and took an extremely close look at the world of carpet and turf racing. Each of the stops on the JConcepts NCTS tour was hosted by a well-established track and each event was unique in their own way. To officially count for the overall series titles, you had to race 3 of the 4 races to qualify to make it a true test of versatility, speed, and focus.
Western Carpet Nationals – NCTS Rd 1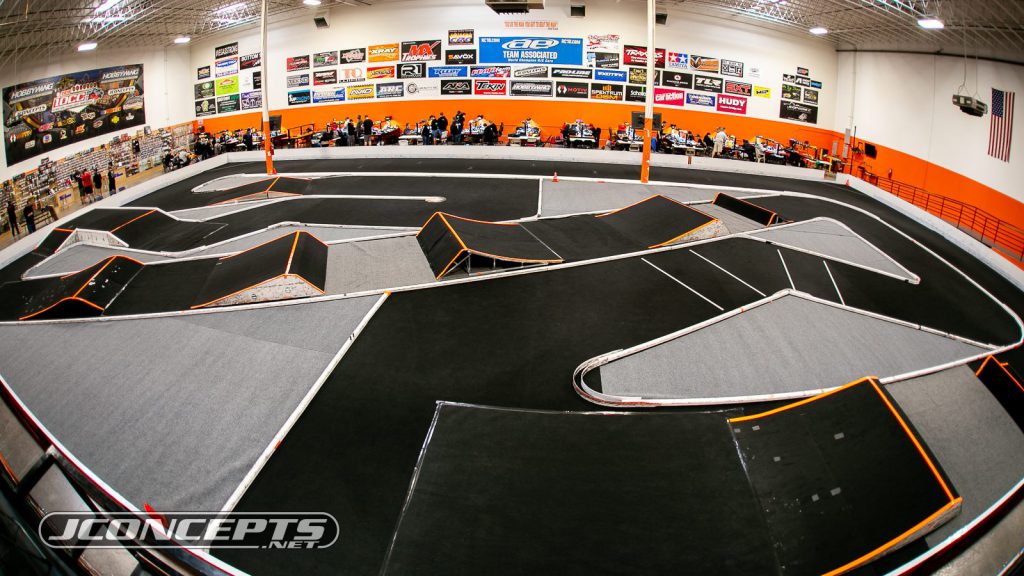 The 1st stop on the tour was 702 Raceway in Las Vegas, Nevada, also home to the Champlin Race Team. This was probably the fastest and most technical track layout on the tour this year looking back. The high-speed layout, super grippy carpet, and double-triple center jump section challenged everyone including the pros. Ultimately, the fast and fearless was reward with wins and the luxury to start off the NCTS season on the right foot.
Northwest Carpet Nationals – NCTS Rd 2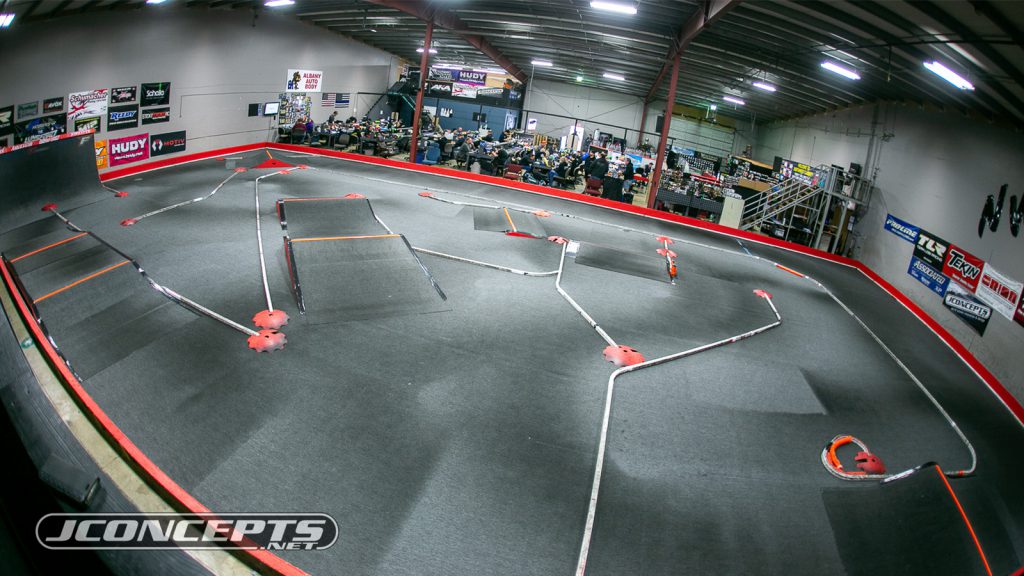 The ultra-fast pace at Northwest Hobbies all comes down to 1 thing, the double-layered carpet! With 2 layers of carpet stacked on top of each other, the tires are able to dig and grip the carpet much better and the result is an insane amount of grip and very little tire wear. Mix in the smaller size track dimensions and you get a mega intense, adrenaline-pumping, good time.
Northeast Turf Nationals – NCTS Rd 3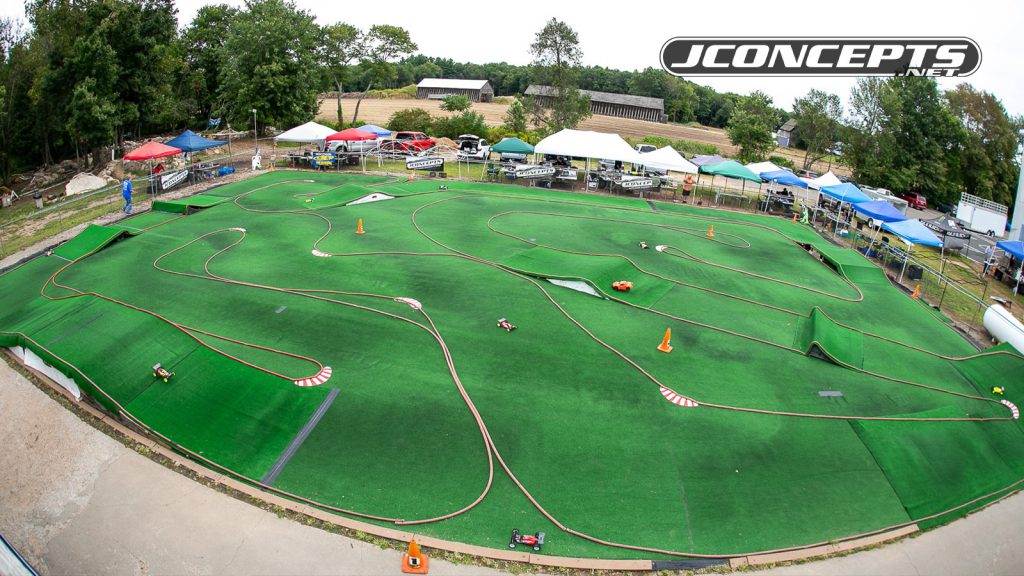 As the only turf track on the NCTS tour, the Northeast Turf Nationals also claims fame to being the only outdoor race on both the JConcepts NCTS and INS events calendar. Factor in the large size track allowing you really open up the horsepower and feel the flow. The jumps are always nice and when the sun is out, you can't beat the race experience the Turf Nationals provides. Just epic.
Midwest Carpet Nationals – NCTS Rd 4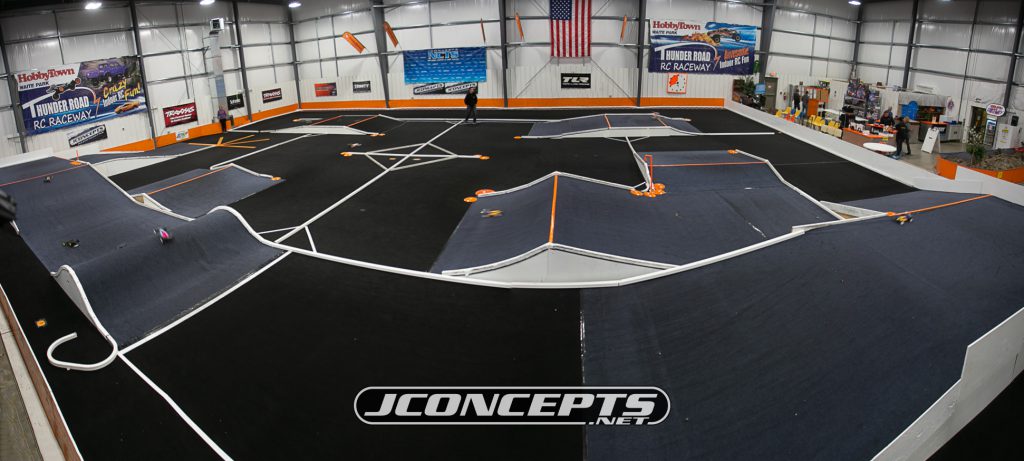 With a late track update from Windy City R/C to Thunder Road, we're delighted to bring aboard Minnesota's star carpet track as our host track for round 4 of the NCTS. Perhaps the most complete track facility on the NCTS schedule, the track, and hobby shop at Thunder Road are both top-notch. With many friendly faces behind the counter, help, and assistance is one thing this track does extremely well adding a welcomed bonus to racing at Thunder Road.
21.5 Independent 2wd Series Overall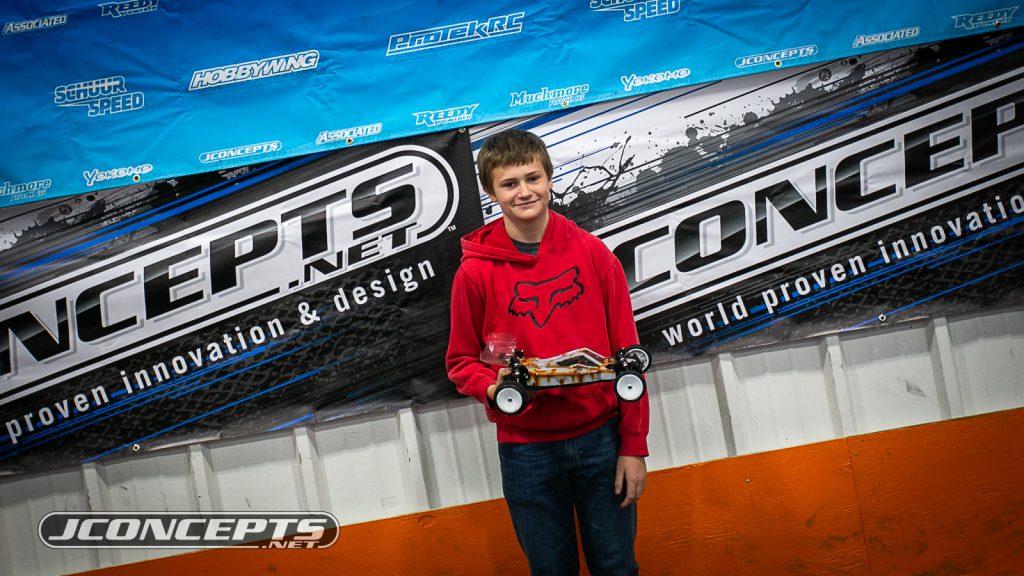 The 21.5 Independent class was never meant for the traveling racer. However, there are a few of us that just love racing and can't imagine spending a weekend without it. Making the NCTS at 702 Raceway, Trevor finished 3rd on the podium. Next up, Trevor made an appearance at the Turf Nationals, where he felt super comfortable and took the win in 21.5 Indy 2wd. Finally, hitting the final event to count for the entire series, Trevor took it to them at the Midwest Carpet Nationals getting the win there too. Let's not kid ourselves, this isn't just an attendance trophy for Trevor, it's an accomplishment that he's not going soon forget as he won 2 of 3 races and made 3 out of 3 podiums. Congrats Trevor!
13.5 Stadium Truck Series Overall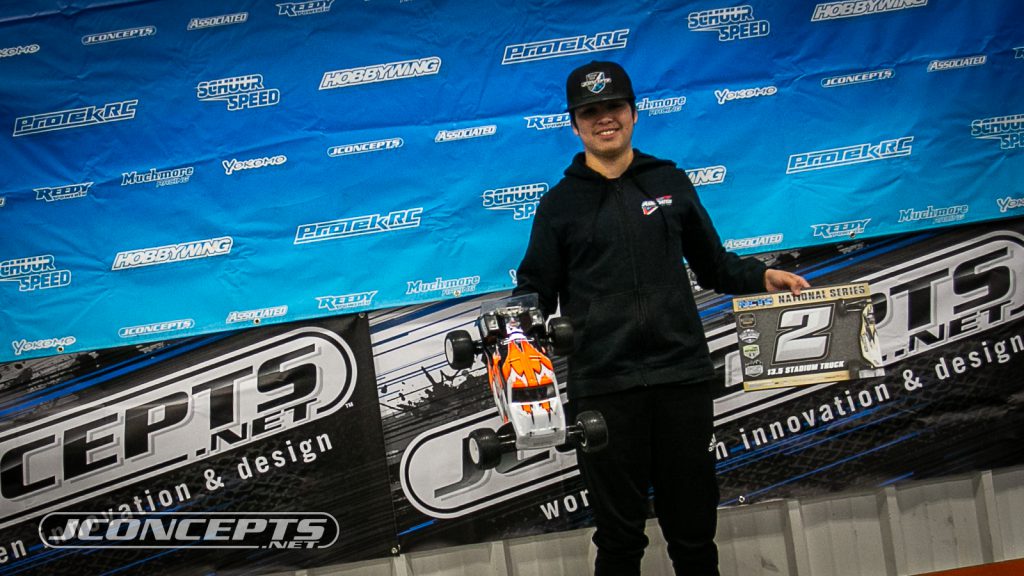 1st Place – Casey Vitale (not pictured)
2nd – Jovy Levin
Unfortunately, Casey Vitale wasn't able to make the final race at Thunder Road RC to pick up his overall series win in 13.5 Stadium Truck, but with 2 event wins at round 2 and round 3, Casey Vitale is your overall Series truck winner. Coming home with 2nd overall in the series, was JConcepts team driver, Jovy Levin. Jovy was able to end the year off with a huge win in round 4 and definitely an NCTS racing highlight for Jovy.
17.5 Expert 2wd Stock Buggy Series Overall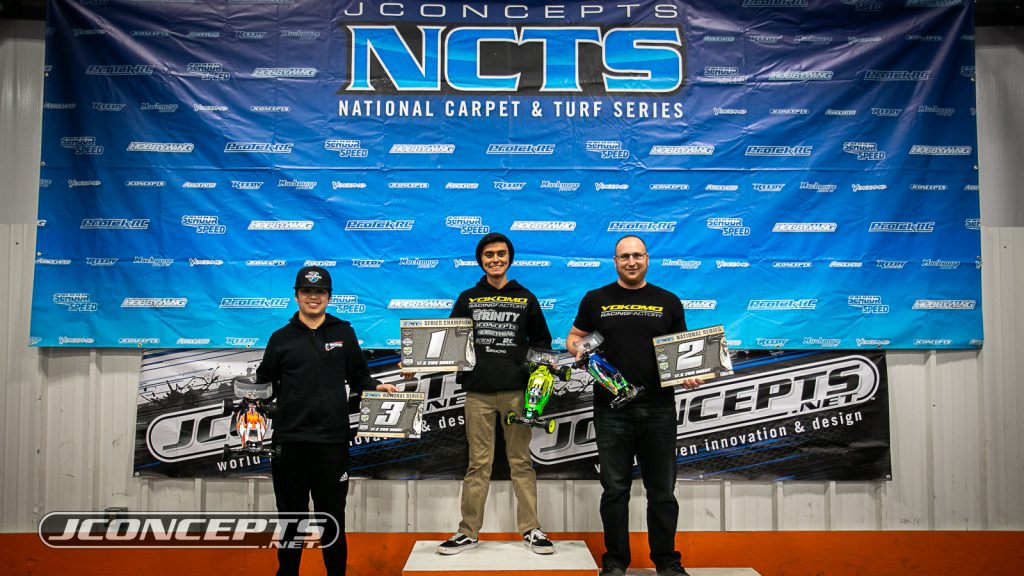 1st – Matthew Gonzales
2nd – Mike Katz
3rd – Jovy Levin
17.5 Expert 2wd Stock buggy these days is super competitive. Sometimes more competitive than the mod classes and having a perfect series with 3 TQ's and 3 wins was JConcepts', Matthew Gonzales. Matthew drove exceptionally well all year long despite the different adversities at each track. Taking up 2nd overall in the series was the constantly improving, Mike Katz. Each round, Mike looked more comfortable and definitely has racing in his blood. Closing out the top 3 was NorCal's Jovy Levin, who has found a way to keep getting faster each time we see him.
13.5 4wd Series Overall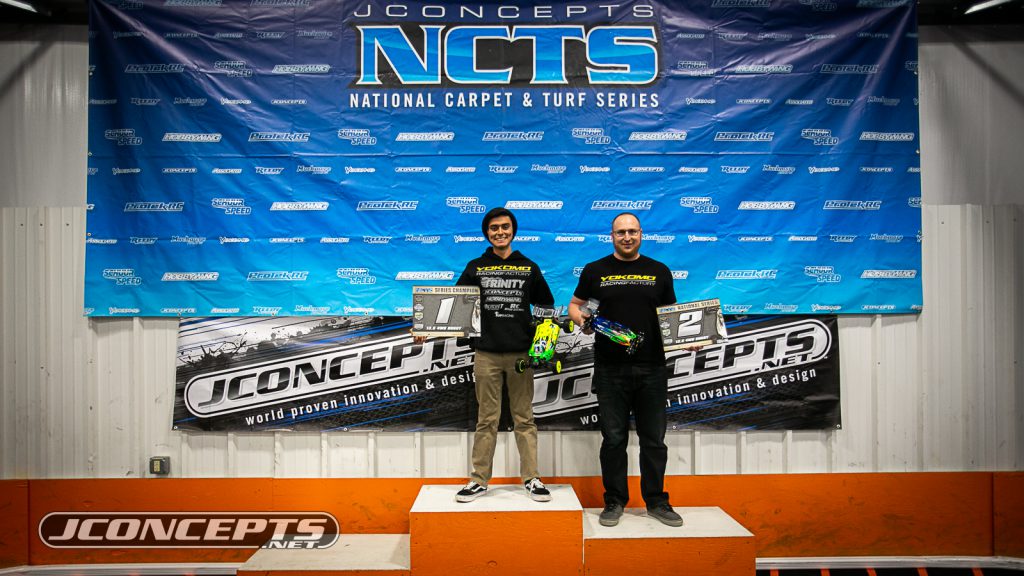 1st – Matthew Gonzales
2nd Mike Katz
Congratulations once again to Matthew Gonzales as he dominated the 13.5 4wd class by finishing 1 point shy of maximum points. It's been a long road for MattyG, but the work has been done and you can't argue with the results. Congrats on a stellar year as your 17.5 2wd and 13.5 4wd double champion! Mike Katz got the points needed to finish out in 2nd.
40+ 2wd Modified Series Overall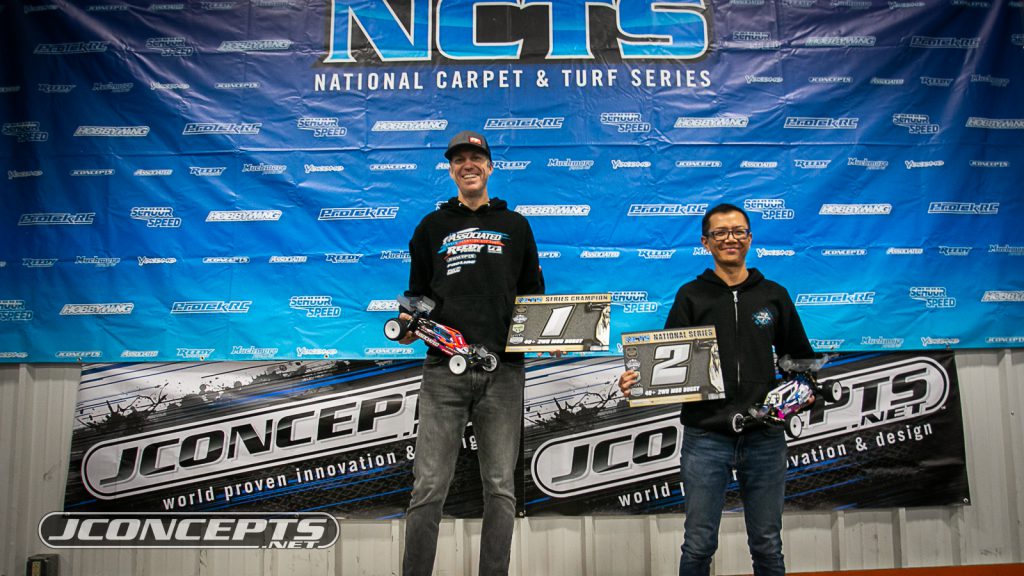 1st – Brent Thielke
2nd – Thomas Tran
It's not going to be an easy task to dethrone the 40+ champ, Brent Thielke. With years of experience racing and learning from the best drivers, BT is a shoe-in when it comes to speed and naturally found the top step in the 40+ 2wd and is your 2019 NCTS Overall Champion. JConcepts' own, Thomas Tran, tied BT in points, but with more wins to his name, BT took 1st and Thomas 2nd.
2wd Modified Series Overall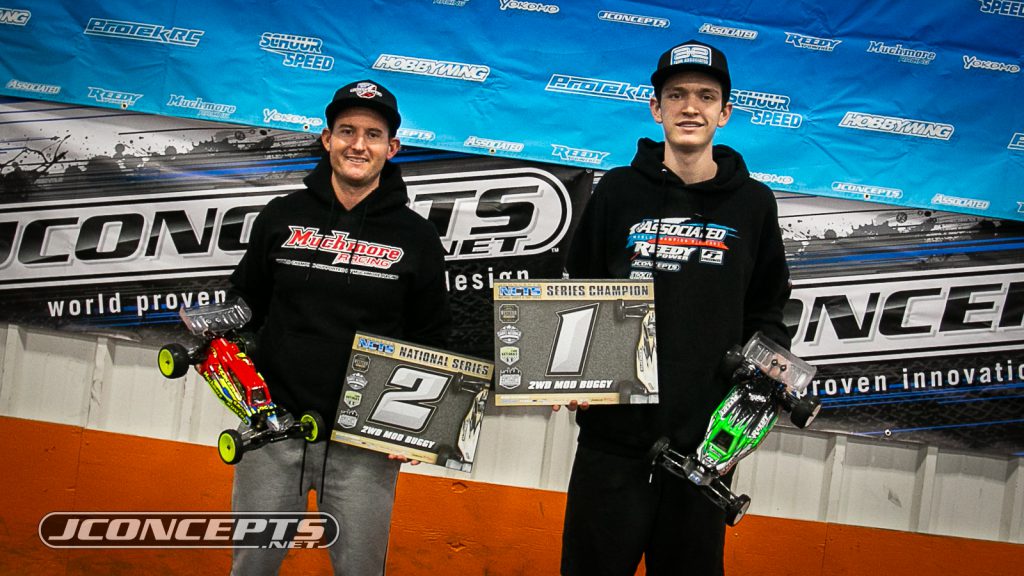 1st – Broc Champlin
2nd – Ryan Cavalieri
3rd – Ryan Reavis (not pictured)
The inaugural year of the NCTS saw some awesome battles. With big stars competiting throughout the series, it was some of the best clashes ever seen on carpet. Round 4 saw the overall up for grabs between two very, very fast individuals as everything was on the line for Ryan Cavalieri and Broc Champlin. By winning 2wd Modified at Thunder Road over the weekend, Broc Champlin secures the 1st ever NCTS 2wd Modified Series Championship in thrilling fashion. Ryan Cavalieri finished 2nd overall with Ryan Reavis your 3rd place finisher on points.
4wd Modified Series Overall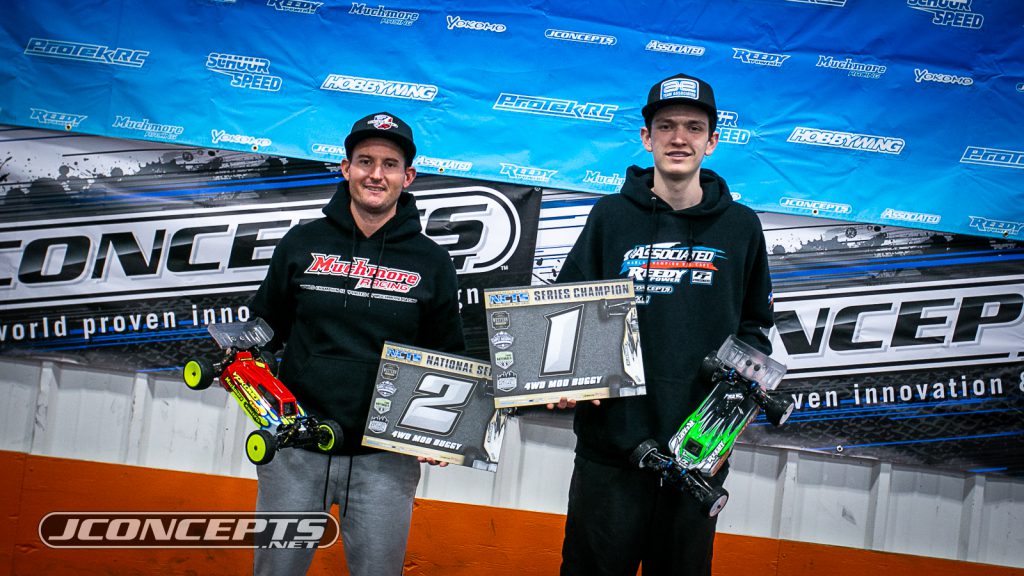 1st – Broc Champlin
2nd – Ryan Cavalieri
3rd – Ryan Reavis (not pictured)
It was another awesome performance by Broc Champlin in the 4wd Modified class at round 4 of the NCTS. Broc secured his 2nd series overall championship title with relative ease as his closest rival, Ryan Maifield, was unable to attend b/c of catching a cold. Nonetheless, Broc was on form and cleaned up at the final round of 4wd Modified in just 2 mains putting an exclamation on his dominate series performance. By finishing 3rd at the Midwest Carpet Nats, Ryan Cavalieri moved into 2nd and Ryan Reavis finished 3rd on points.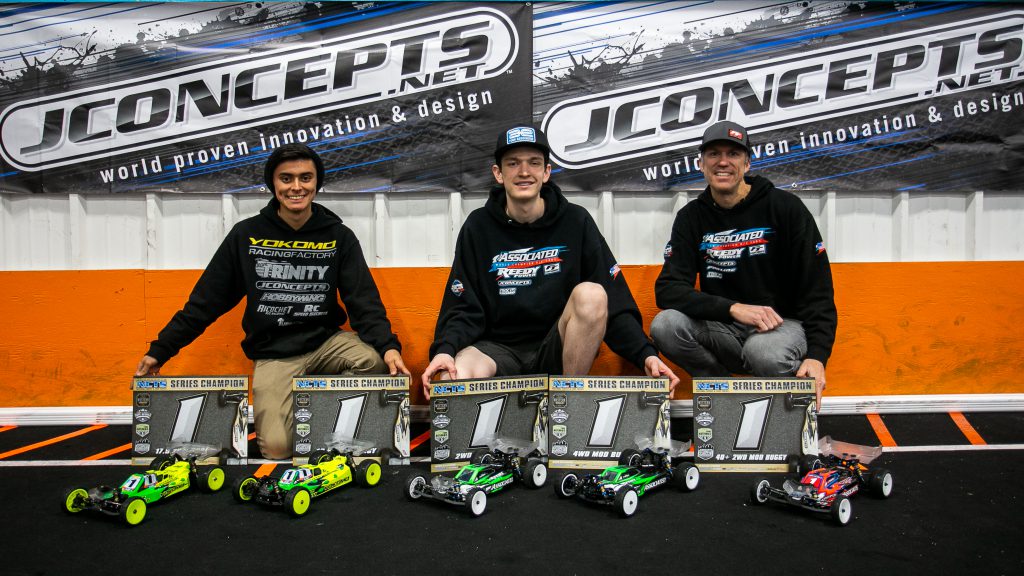 17.5 Expert 2wd Champion – Matthew Gonzales
13.5 4wd Champion – Matthew Gonzales
2wd Modified Champion – Broc Champlin
4wd Modified Champion – Broc Champlin
40+ 2wd Champion – Brent Thielke